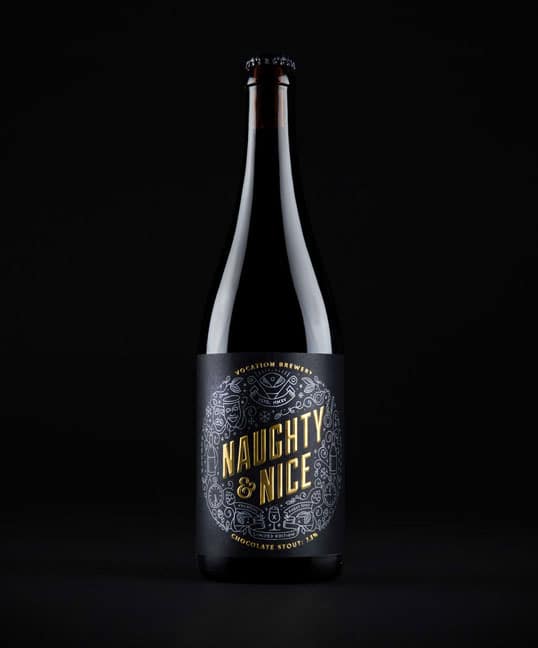 Designed by Robot Food | Country: United Kingdom
"Robot Food created Vocation's branding earlier this year. For Christmas 2015 the agency and brewery joined forces to create Naughty & Nice, a limited edition chocolate stout brimming with festive flavour.
Robot Food and Vocation Brewery make a good team. Both share a challenger ethos, which lives and breathes in Vocation's uncompromisingly delicious craft beers, and in Robot Food's distinctive brand designs.
Naughty & Nice is a collaborative project. The decadent chocolate stout is smooth and warming, and combines a naughtily high ABV with some seriously festive flavours. Comprising of just 1323 limited edition 750ml bottles, Robot Food developed the idea with head brewer, John and got suck in brewing up the single batch."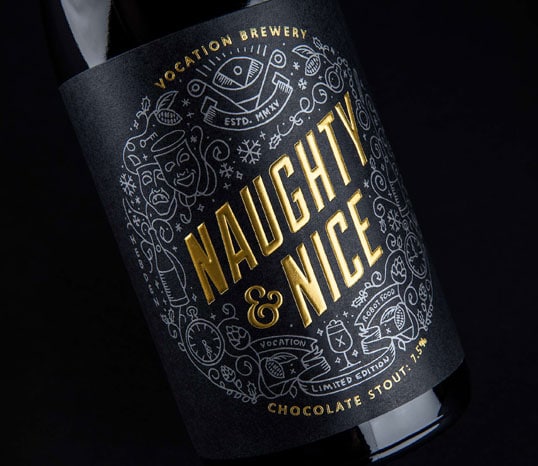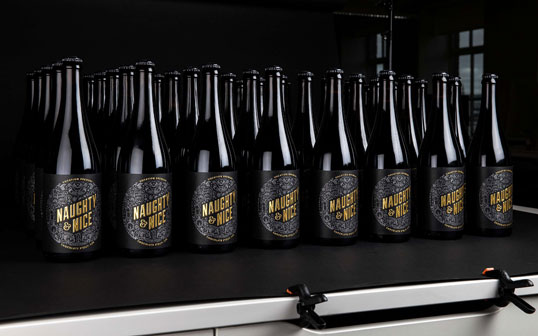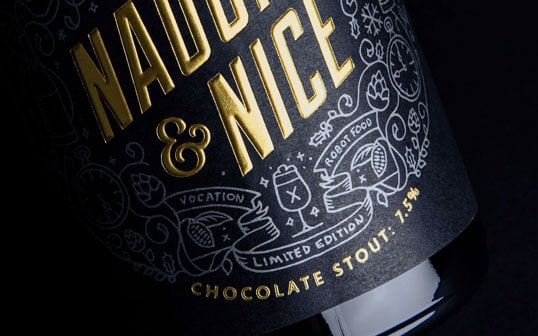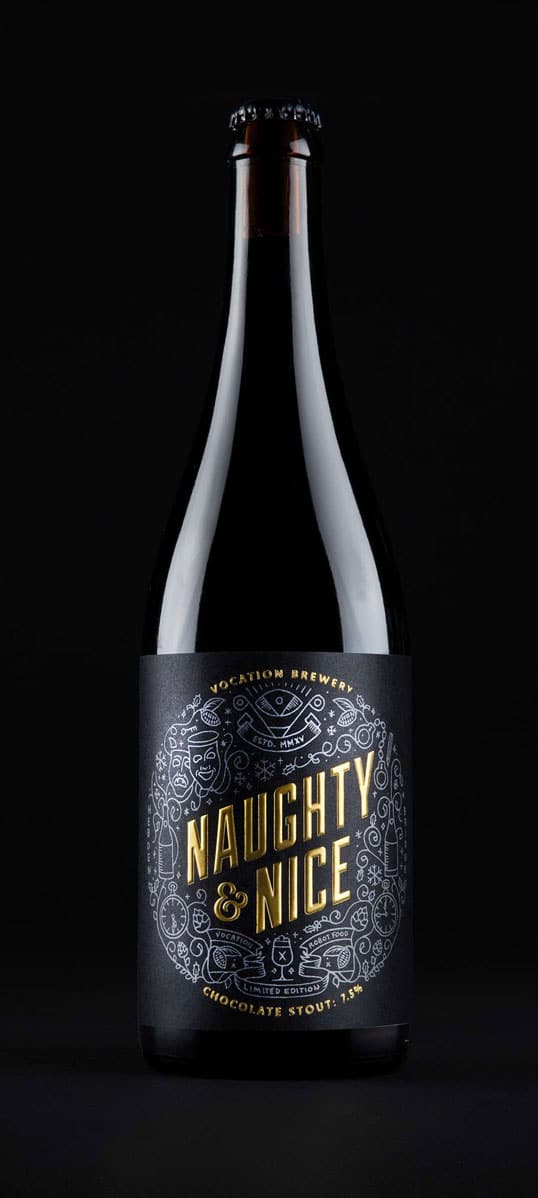 "The name, developed by Robot Food, nods to the well-known Christmas song and follows the same naming system as Vocation's other beers (Heart & Soul, Divide & Conquer). Elegant, intricate label illustrations, done in-house at Robot Food, are set off with beautiful gold foil for a festive twist on Vocation's usual brand architecture. To give friends and clients an exclusive gift, Robot Food hand labeled and boxed 100 of the bottles in bespoke wooden, laser-etched cases, and numbered each.
Simon Forster, Creative Director at Robot Food, said, "Creative collaboration, craft beer and Christmas are three of our favourite things and together, we've made a stunning beer we can be proud of. The craft, attention to detail and sheer passion for quality from both sides is evident. This is a truly special chocolate stout, perfect for sipping in front of the fire on a cold, dark evening."
John Hickling, owner of Vocation Brewery, said, "I love working with Robot Food, and Naughty & Nice is our latest successful collaboration. It's a fantastic chocolate stout and the striking design looks every bit as delicious as it tastes."