Founded in 1962, St Hubert's is one of the finest and first wineries in Yarra Valley, Australia. Winemaking is an art, and St. Hubert's truly excels at it, making the region known globally as one of the best wine-producing regions in the world. Apart from cool-climate wines such as Pinot Noir, Roussanne, and Chardonnay, the brand is known for its superior-class Cabernet Sauvignon.
Treasure Premium Brands approached Boldinc to help bring back St Hubert's former glory by giving it a much-needed touch of modernity. With a multi-dollar expansion in mind, Boldinc began working on bringing back the brand's erstwhile prestige.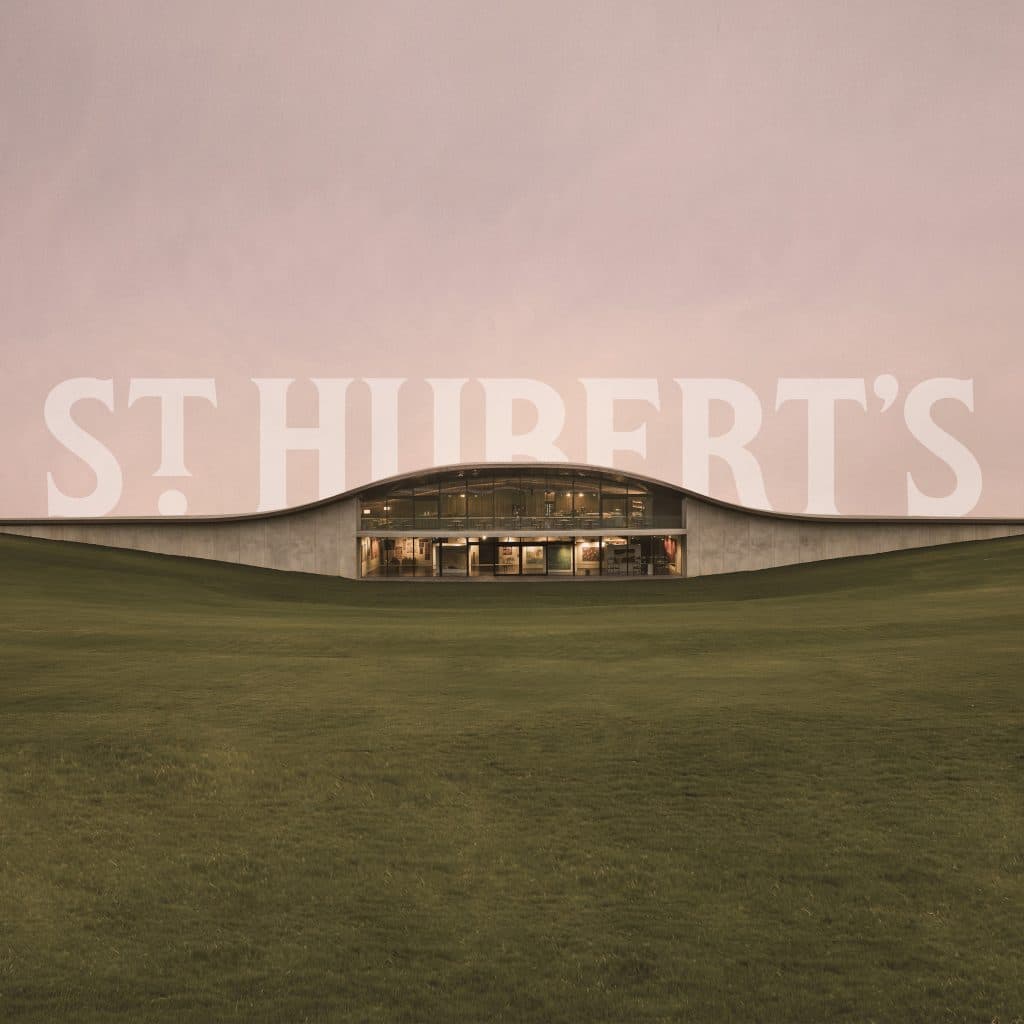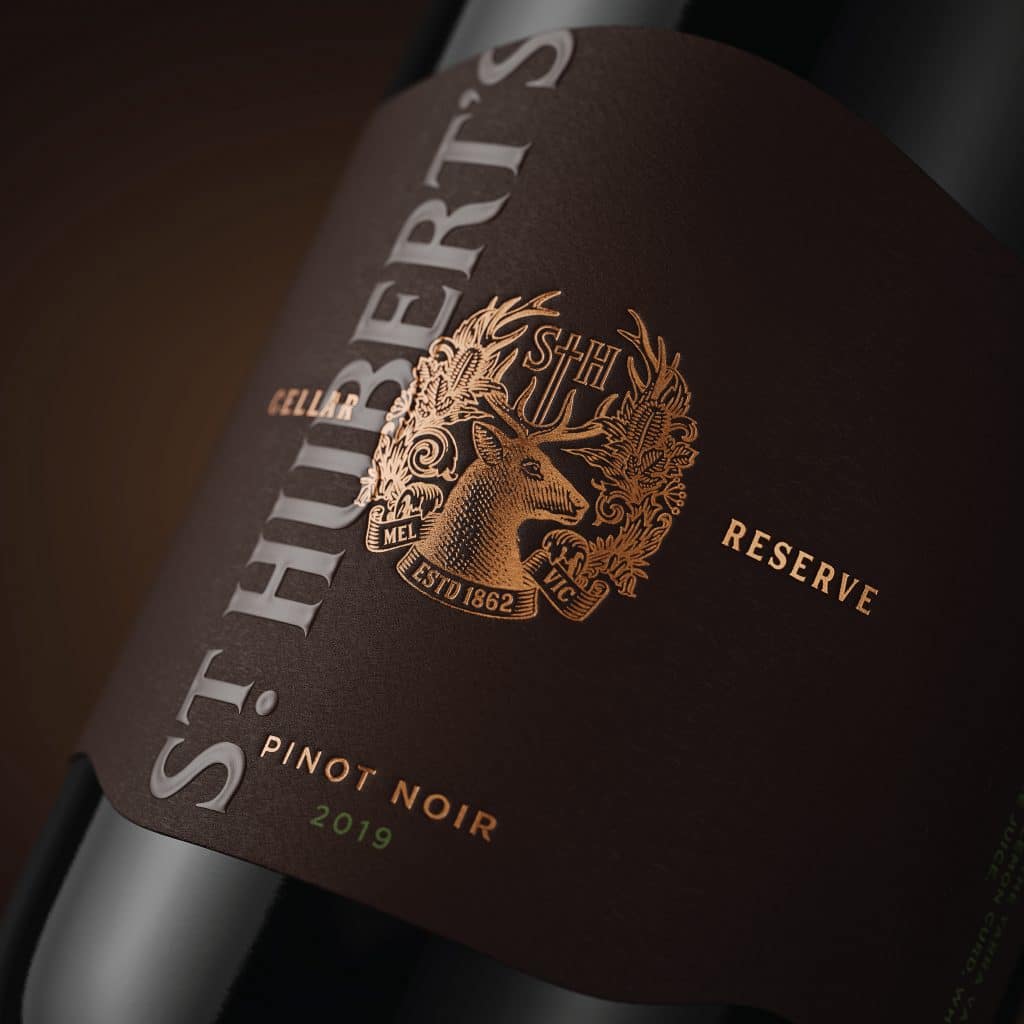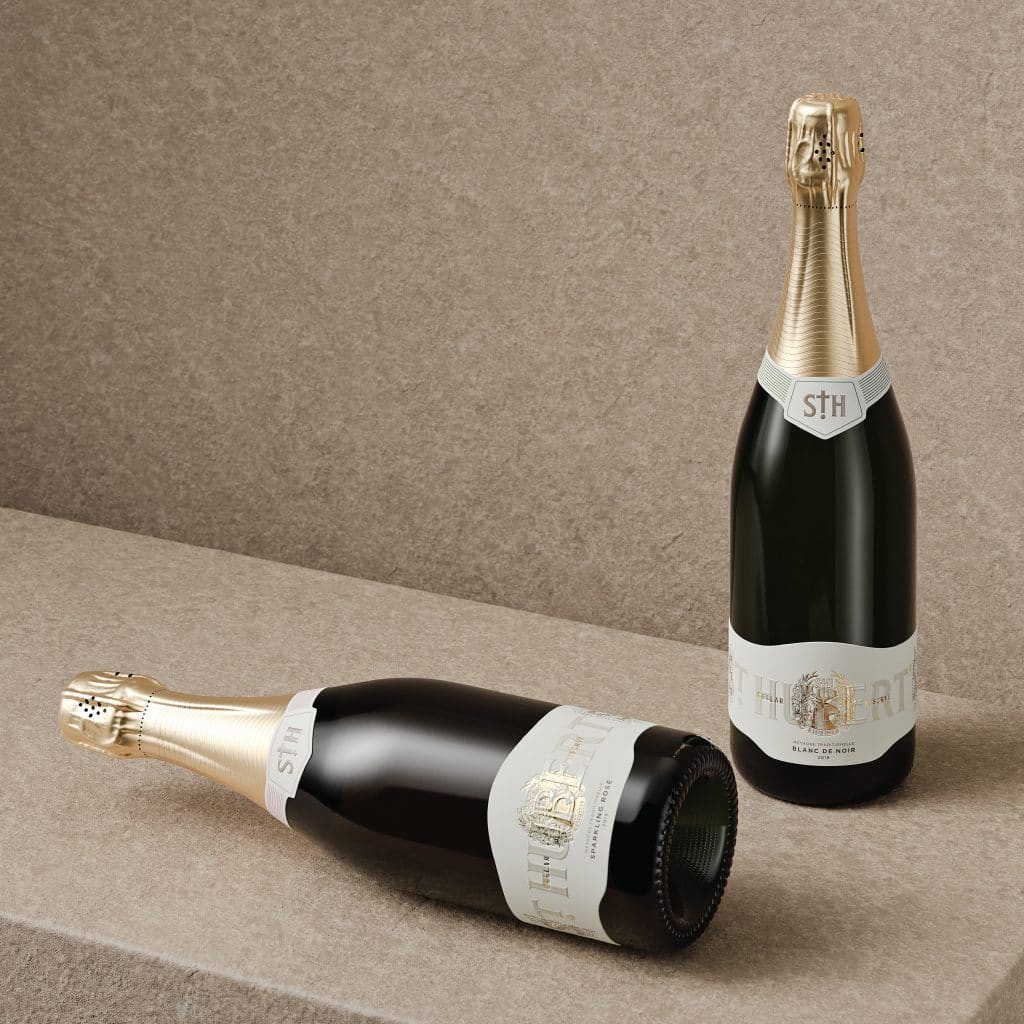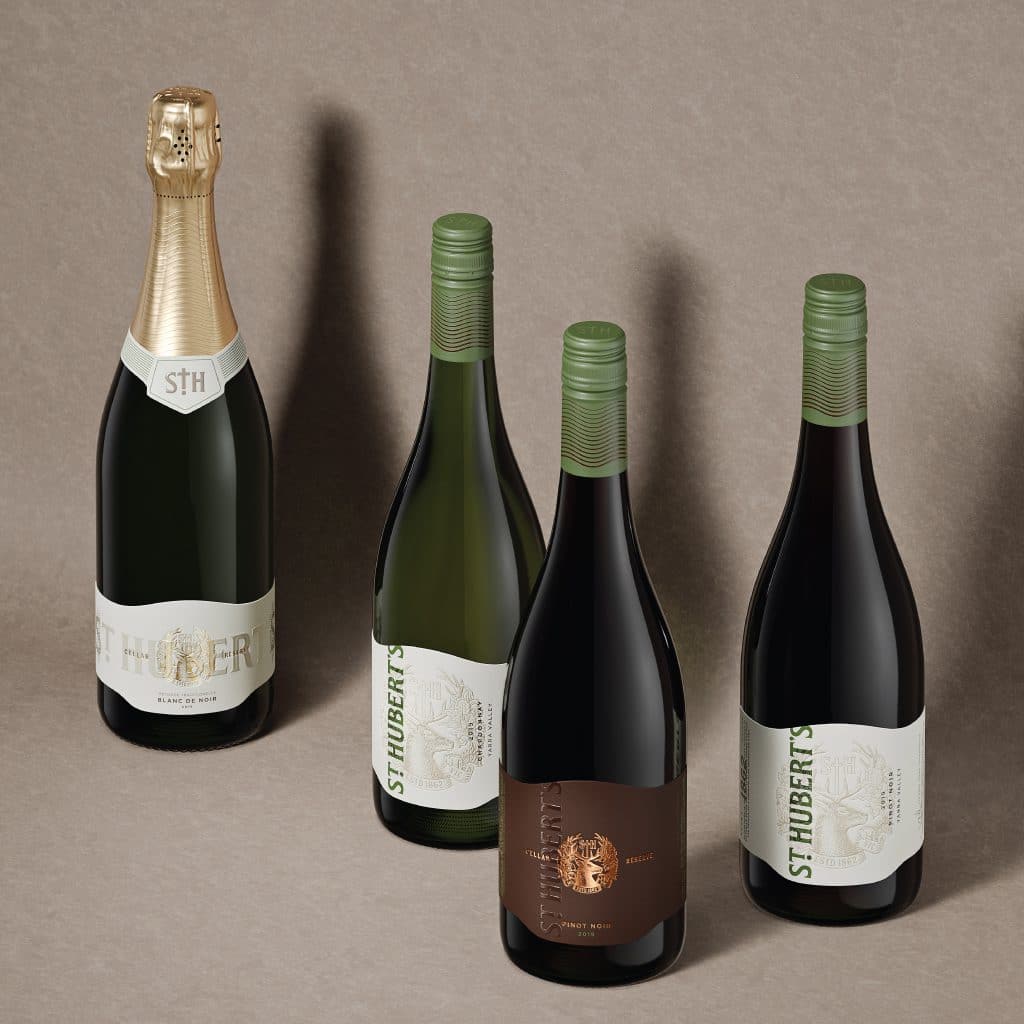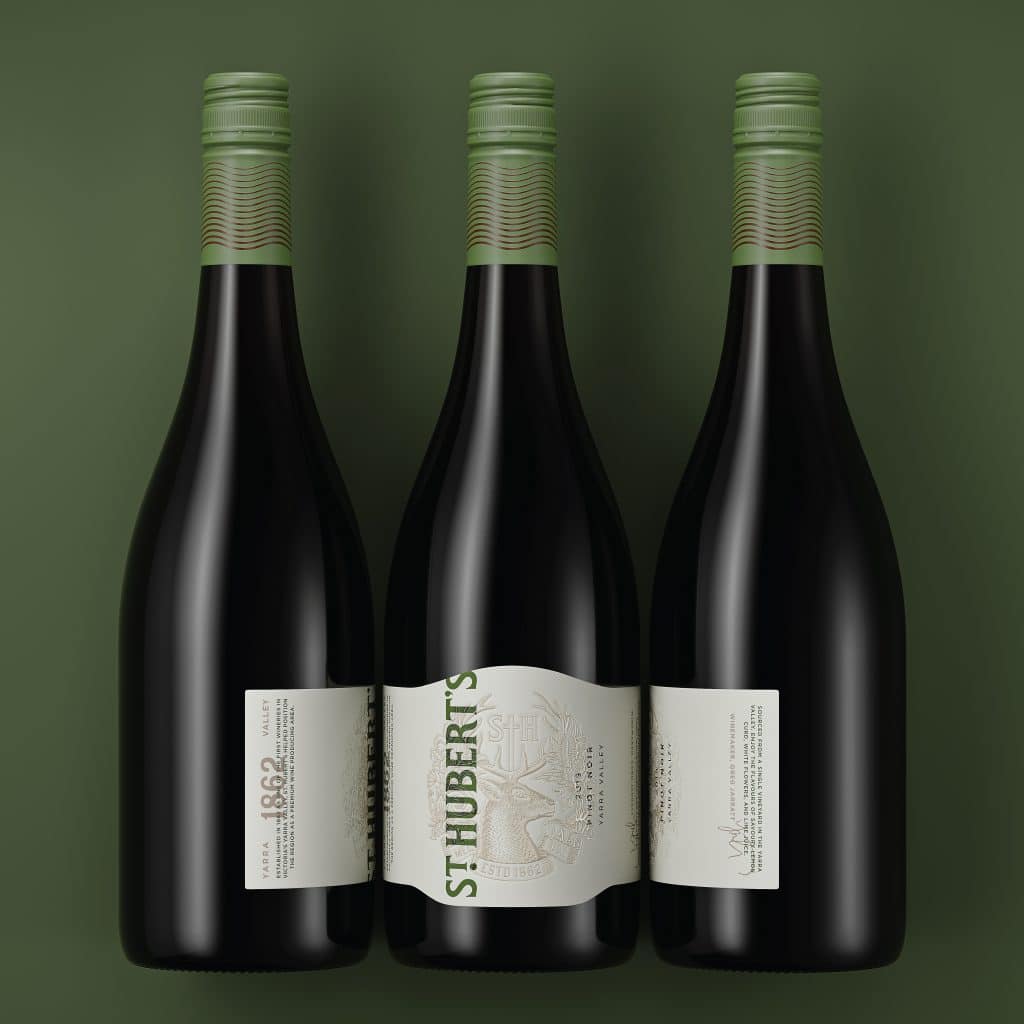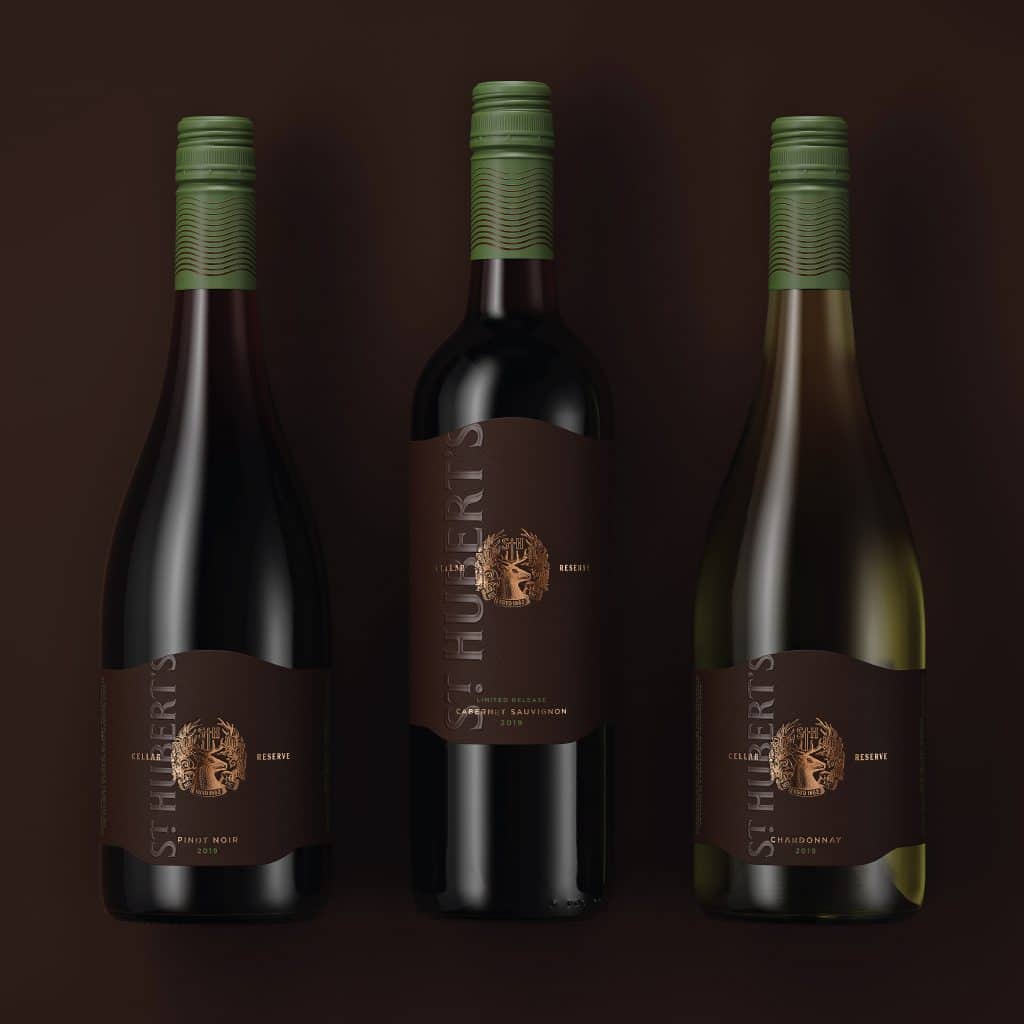 Steve Smith, Boldinc Creative Director, explained:
"The label is inspired by the architectural lines of the new cellar door, organically rising above the vineyard landscape. Illustrated to make it look forward towards the future, the new crest is surrounded by lush, native flora and fauna. An integrated monogram doubles as a cross above the stag's head, referencing Saint Hubert's The Hunt, a story close to the winery's founder Hubert de Castella. The wordmark was inspired by the Victorian typography of the original St Hubert's wine labels."
The idea behind the rebrand was to make St Hubert's appear modern while honoring its rich history. Boldinc blended vintage color palettes with contemporary design elements, giving each range a touch of modernity.
Hubert Estate is once again on its way to becoming the centerpiece of Yarra Valley and Boldinc has had a major hand in its revival.