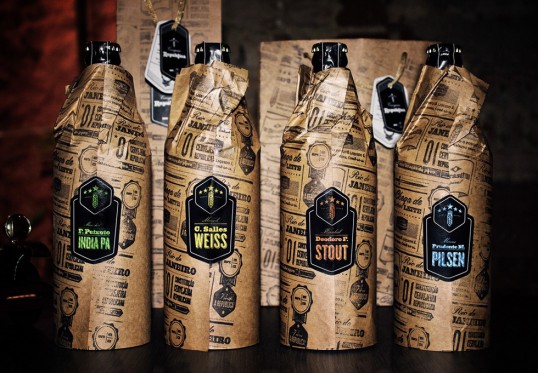 Designed by Gustavo Bife Fernandes | Country: Brazil
"Over the course of six months I defined the brand positioning, and developed the visual identity system for a fictitious beer brand based on the current scenario of the Brazil's beer market. It's the dawning of the "Cervejaria República".
This project defines various aspects that concern those elements of communication, through its naming, voice and visual communication throughout. Within this are the brand's signature (symbols, logo, typography), institutional colors, palettes and patterns, labels, and packaging among others.
It's inspired by three main elements that, combined, serves the brand's guidelines:
– The Wheat, representing beer.
– The Republic, representing Brazil's old republic period.
– Brazilian Style, representing the needs of defining and discussing the dawn of a legitimate brazilian brewing school."