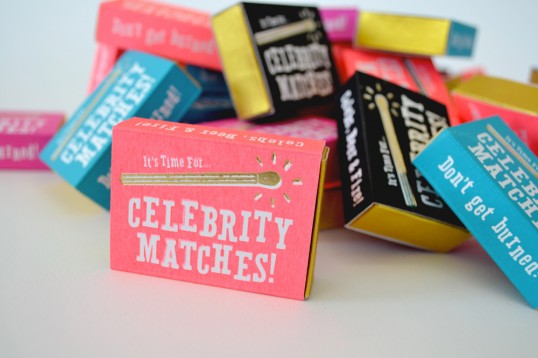 Designed by Nick Yates | Country: United Kingdom
"University brief – Packaging design for a pub game invented by a University tutor. The aim of the game is to draw celebrities using matchsticks (example included – it's Joan of Arc by the way). The winner is the person who can create their celebrity using the fewest matches. The losers buy the beers.
Match boxes come in 4 hand screen printed colours; black, magenta, turquoise and fluorescent red with a foil blocked match on the front. Box tray made from metallic gold card.
It's the ultimate pub challenge"