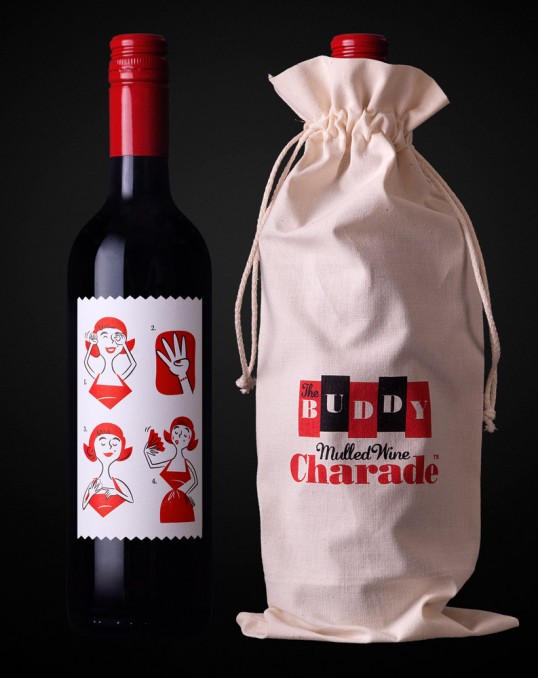 Designed by Buddy | Country: United Kingdom
"This year we decided to combine two of our favourite seasonal pastimes, enjoying a glass of hot mulled wine and a fun game of charades.
To provide a few extra clues, we had a bit of fun with the descriptor on the back label…
Our mulled wine charade features a full-bodied and voluptuous character, ably supported by an irresistibly fruity and distinctly Lemmony note.
If you prefer it warm (and some do), heat gently in a saucepan. Avoid boiling, which will spoil the flavour –now that would be a drag.
So Happy Christmas from everyone at Buddy. We hope this year's celebrations are Wilder than ever!"