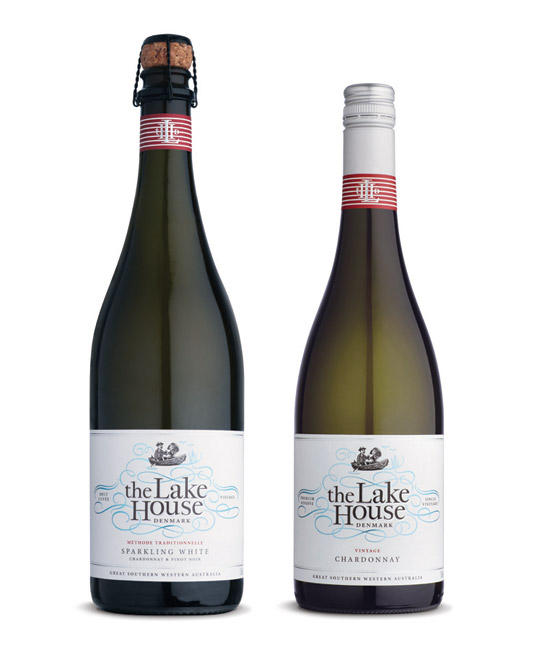 Designed by Manifesto Design | Country: Australia
"The Lake House Denmark is located in Denmark, Western Australia.
Known as 'one of the most picturesque cellar doors in Western Australia', the winery sits beside a large, trout filled lake and has become a popular tourist destination. Developed over the last seven years, The Lake House Denmark has three ranges of wine, each positioned in a different price category. The labels work on their own and also visually relate to each other to create a unique brand story.
The signature, mid-range Postcard Series features a whimsical, nostalgic '1930's feel' illustration of a couple rowing on the lake, capturing their holiday romance.
The popular "He Said She Said" label is the fun and quirky entry level wine for The Lake House Denmark. The 'couple in the boat' are the characters from the mid-range Postcard Series, featured much more prominently, with a humorous take on relationship miscommunications between men and women.
The premium range of The Lake House Denmark features blue and silver foils and swashes that are representative of the lake, to create an elegant, high-end label that's a touch more serious. The red and white striped neck cuff is a visual link to the gentleman's boating jacket from the Postcard Series."