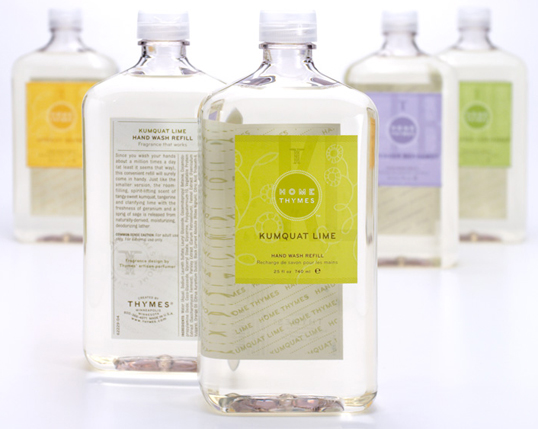 Designed by Duffy & Partners | Country: United States
You may remember we featured some of the Thymes range last December. Here are some more beautiful packaging solutions created for Thymes.
"A leader in the bath and body and home fragrance market, Thymes had recently celebrated its 20th anniversary and was facing tremendous competitive pressure in a fragmented and growing category. For the first time in their history they went to an outside firm to establish a new creative partnership. Duffy & Partners has had the privelege of collaborating with Thymes in revitalizing their identity, a full suite of marketing materials and nearly two dozen product collections. Importantly business results have followed this design revitalization every step of the way".