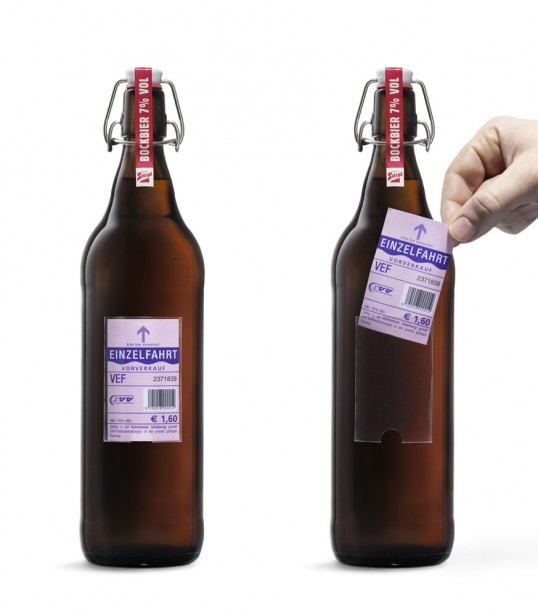 Designed by Demner, Merlicek & Bergmann | Country: Austria
"A beer that cares for you. Getting home safely: the new package design for Stiegl's strongest beer.
The problem: during Christmas time, true beer lovers are especially keento Stiegl's Bock beer. With 7% vol. it's quite a strong beer, making the ride home by car rather unsafe.
The solution: For a temporary promotion the former labels of the strong beer are being replaced with tickets to Salzburg's public transportation services. Stiegl offers that consumers of Bock beer may use this cost- and risk-free public transport service in Salzburg to make it home safe and sound and spend the Christmas holidays in the comfort of your home with your loved ones."