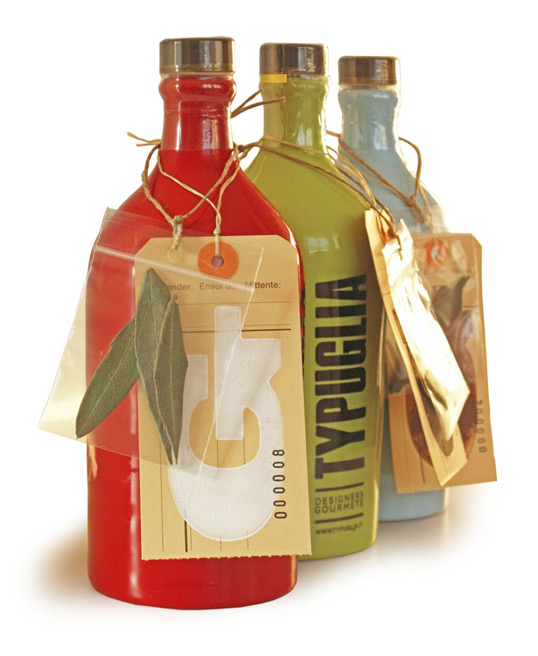 Designed by Typuglia | Country: Italy
This kit especially addresses typography maniacs and gourmets. It's entirely hand-made and includes: a reusable box, a finely decorated jar containing extra virgin olive oil of certified prime quality, the original wooden type blocks (4 cm high) and a little bag containing the olive leaves the oil was made from.
The tag is hand-stamped through the old printing techniques of mobile wooden types.
All the items in the box are reusable. You can use your creativity and give birth to thousand new products. An example? The box can be used as a table lamp as well as the jar. The wooden font? A fanciful key case.