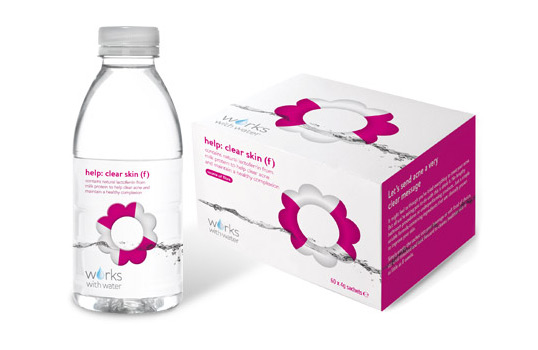 Designed by Elmwood | Country: United Kingdom | Buy it
"Elmwood was tasked with looking at the company's entire brand, from product names and tone of voice to logos and packaging designs.
"We felt Works with Water needed a powerful new look and feel to capture the product offering and new sachet delivery formats. Acne, blood pressure and cholesterol levels are all serious conditions which the branding needs to reflect," said founder, Jules Birch.
The key theme of "rescue" was created, around which the products could be positioned.
"We created an iconic graphic device, the lifebuoy, which instantly communicates the central idea, 'rescue,'" explained Caroline Dilloway from Elmwood.
"The device was strong enough to unite the range, but flexible enough to reflect the various product benefits, for example a flower for the clear skin product and a heart for blood pressure."
Product names were developed along the lines of help: clear skin and help: blood pressure.
"Our goal was to create beautiful yet effective packaging, with a clear and simple naming structure, which communicates the benefit of each product," continued Dilloway.
"The design had to balance science with consumer appeal, clinical enough to gain trust yet attractive enough to sit comfortably on your desk or bathroom shelf, in order to encourage consumers to try it."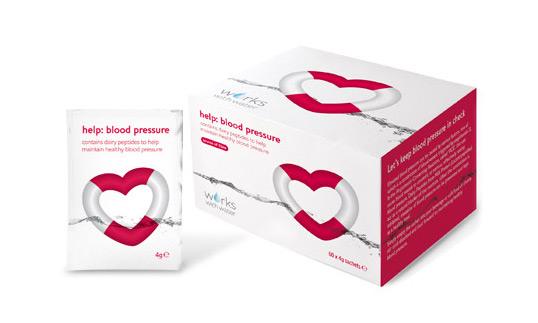 Via How-Do