July 22, 2013 | 3 Comments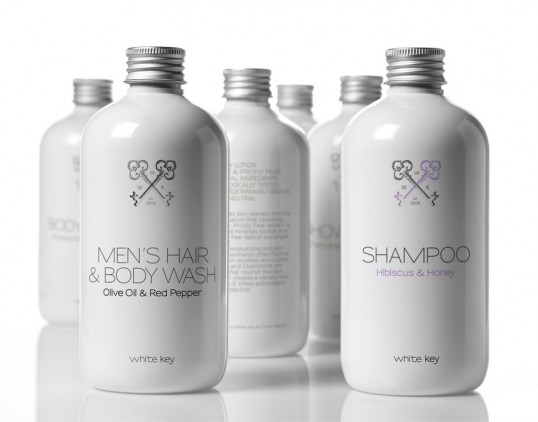 Designed by mousegraphics | Country: Greece
"Our client provided us with his logo, which included simple, elegant writing and an old-fashioned key. We decided to build on it: for the series of the "White Key" cosmetics we created a coat of arms with two keys, the company initials, place and year of company origin. Modern writing specified the use of each product and balanced atmosphere with practicality. The white bottles we chose for the whole line are referencing the old, precious, porcelain containers, which were used in pharmacies and exclusive beauty parlors during late 19th and early 20th c. Products include shampoos and conditioners, body wash and body cream and a special men's and children's line. A colorful, funky coat of arms along the same principles, was created for the kids line, so as to accentuate the particular care provided to each and every company client."
May 21, 2013 | 4 Comments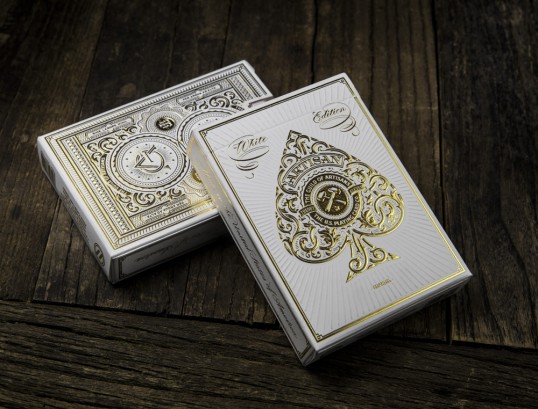 Designed by Simon Frouws | Country: South Africa
From theory11.
"The Artisan White Edition playing cards, like the previous Black Edition, were designed by South African artist Simon Frouws and feature elegant gold foil hot stamped onto ultra-lux white paper. They were produced using FSC-certified papers derived from sustainable forests, vegetable-based inks and starch-based laminates. These are also available in a collector's set with two White Edition Decks and two Black Edition decks in a beautiful laser etched wooden box."
August 31, 2012 | No Comments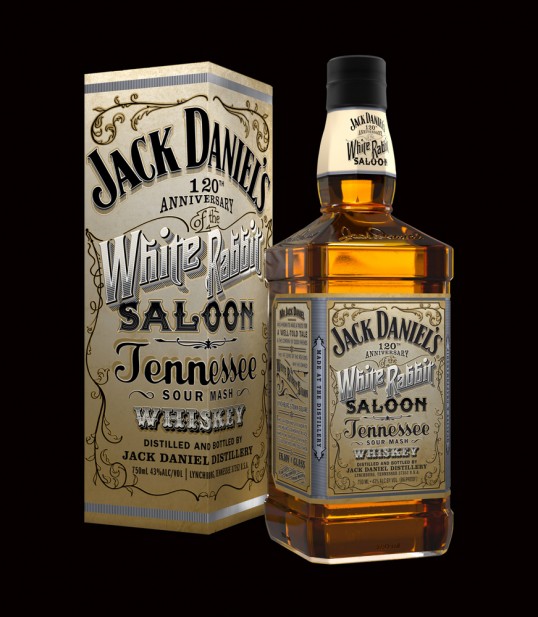 Designed by Stranger & Stranger | Country: United Kingdom
"Mr Jack Daniel opened the White Rabbit saloon in Lynchburg town square 120 years ago so his friends would have good a local watering hole. This bottle celebrates the great man's bar. And the saloon mirror."
July 4, 2012 | 2 Comments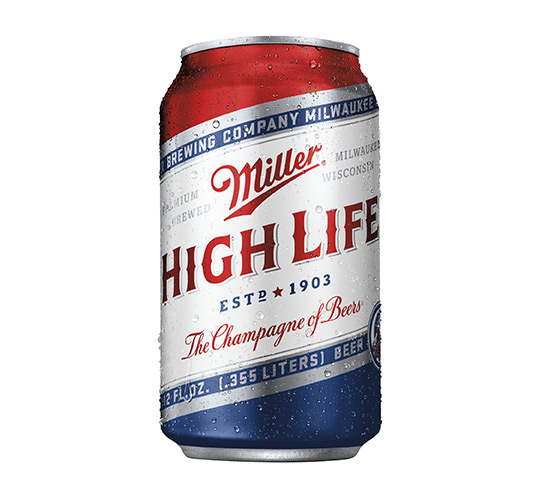 Designed by Landor San Francisco | Country: United States
"In 2010, Miller High Life reclaimed its status as the iconic American beer. The strategy was simple, embrace the brand's quality and rich 100+ year history. After reclaiming its old glory, High Life tests its true colors with this summer's special edition can. Standing tall in red, white and blue, Miller High Life is perfect for patrons and patriots alike."
May 18, 2011 | 3 Comments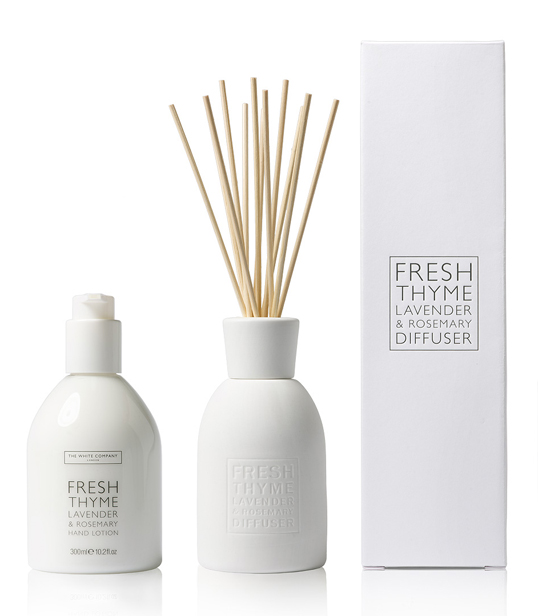 Designed by Aloof | Country: United Kingdom
"Branding and packaging design by Aloof for a new range of products for The White Company.
The 'herbal range' represents their most confident collection to date. Graphics, colours and print processes have been reduced to a minimum, with debossed-effect graphics forming part of the ceramic moulding of the products."
February 13, 2011 | 1 Comment
Designed by Moruba | Illustration: Brosmind Studio | Country: Spain
"Spanish White Guerrilla is a collection of "revolutionary" wines created by Vintae. For the first time ever, the nine white grape varieties which enjoy the greatest international prestige have been cultivated in La Rioja. Nine entertaining warriors, inspired by the origin of the grape which each represents, bring this unusual collection to life."
January 15, 2011 | 1 Comment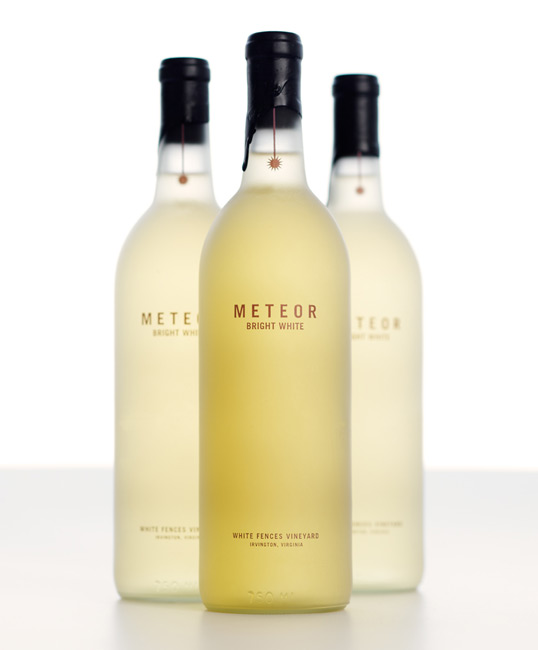 Designed by WORK Labs | Country: United States
"A simple design to showcase the wine in the bottle. The bright color of this bottle is a great contrast to the rest of the Meteor line."
December 7, 2010 | No Comments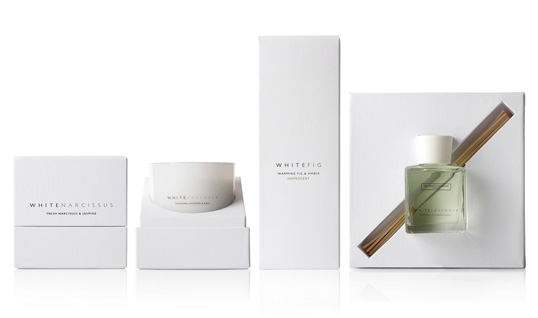 Designed by Aloof | Country: United Kingdom
"Product range packaging design for one of the UK's fastest growing multi-channel retailers.
Aloof redesigned the Bath & Body product range, refining containers, fitments, labels and packaging design within established production budgets.
Subsequently, we have designed packaging for new, premium White Scents, Noir, Menswear, Glassware and Portobello collections."
October 13, 2010 | No Comments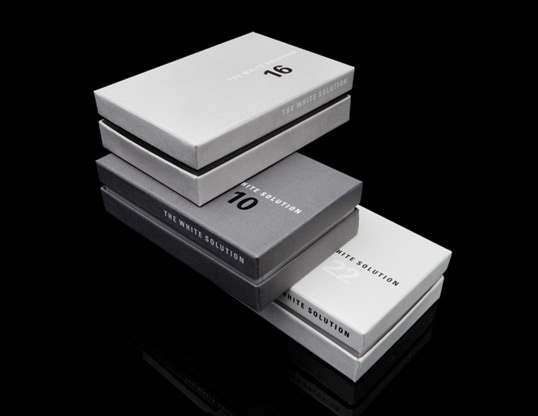 Designed by El Studio | Country: United Kingdom | Font: Univers
"El Studio has created the brand creation including packaging for The White Solution, one of the UK's most innovative suppliers of teeth bleaching products, meeting the cosmetic dental needs of patients. The exclusive packaging reflects a premier product range, utilizing a range of GF Smith Colorplan stocks enhanced with a combination of black and white foiling."
July 2, 2009 | 3 Comments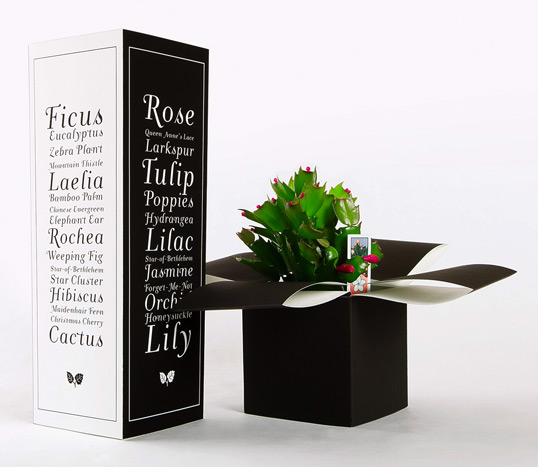 Designed by Jessica White | Country: United States
Jessica White is a student at the Maryland Institute College of Art, studying graphic and environmental design.
"Fresh Flowers: My goal was to create a sturdy and intriguing package for flowers and plants for easy transporting. The plastic wrap fresh flowers are placed in today don't protect the plant's fragility. It also doesn't support a base in which you can easily travel it from one place to another, especially in your car! I choose to make the color palette black and white not only for simplicity but to allow the colors of the flower to pop!"