April 22, 2011 | 9 Comments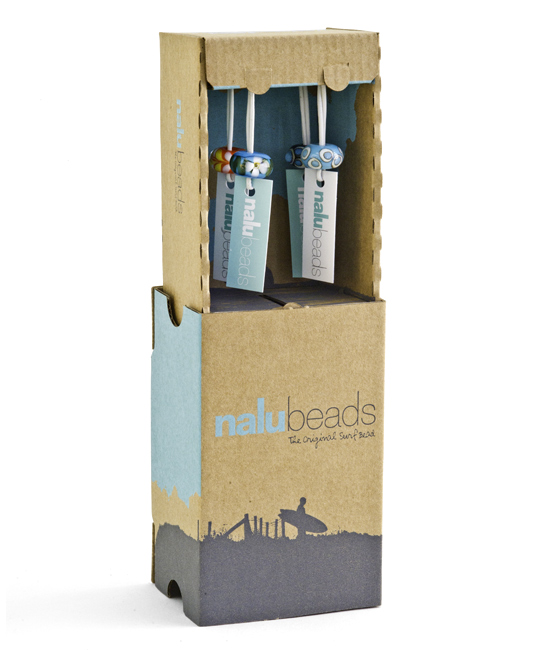 Designed by Nalu Beads | Country: United Kingdom
"We insist on using sustainable packaging as our goal is to have the least possible impact on the globe. We have worked with some nice people from Atlas Packaging who helped us to develop a box that is made from a material which is 100% recyclable, compostable and bio-degradable. The packaging itself has a minimum of 70% recycled content. We're taking local global!"
November 15, 2010 | 1 Comment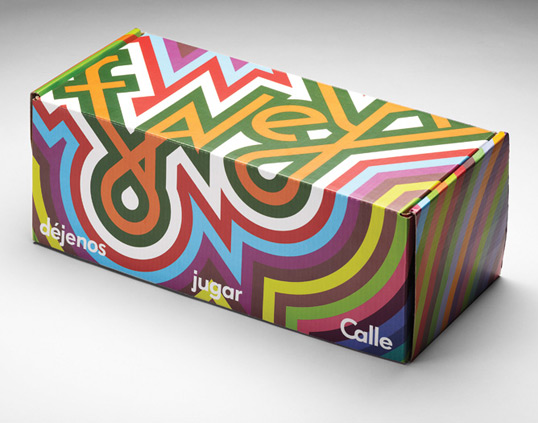 Designed by HORT | Country: Germany
"We love streetsoccer. We play every monday. So we were really happy when Calle commissioned us to work on their re-branding.
First thing we did – we worked on their new shoe named Favela.
We designed a typetreatment. From there we designed a shoe sole that leaves some special footprints in the dust of the streets, a nice box, some wrapping paper and a promotional poster."
October 27, 2009 | 3 Comments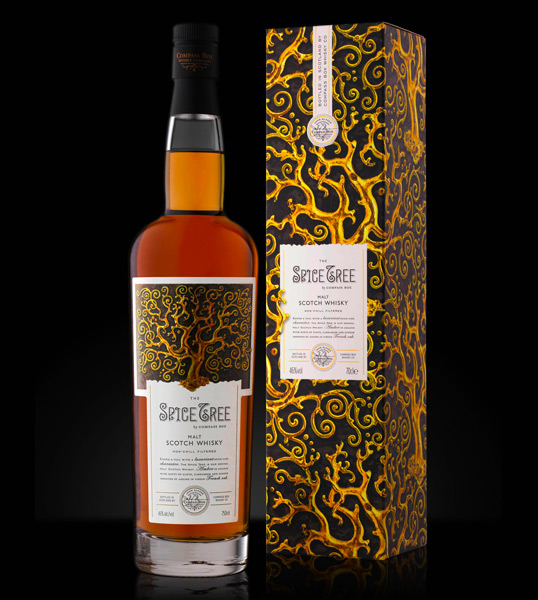 Designed by STRANGER & STRANGER | Country: United Kingdom
"The maker described the flavours of this individual whisky as 'psychedelic elegance'. One of the shortest briefs we've ever been given."
October 25, 2009 | 7 Comments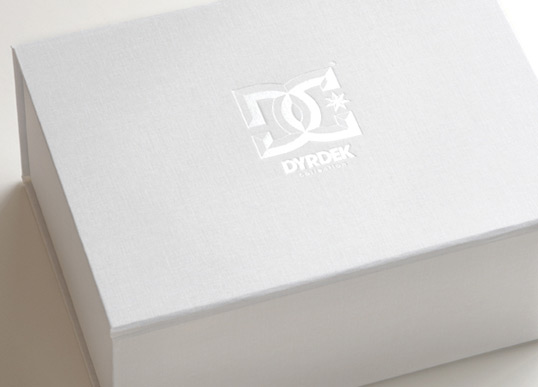 Designed by Hint Creative | Country: United States
The packaging for Rob Dyrdek's new limited edition shoe with DC is a beautiful example of the package complimenting the product.
October 22, 2009 | 4 Comments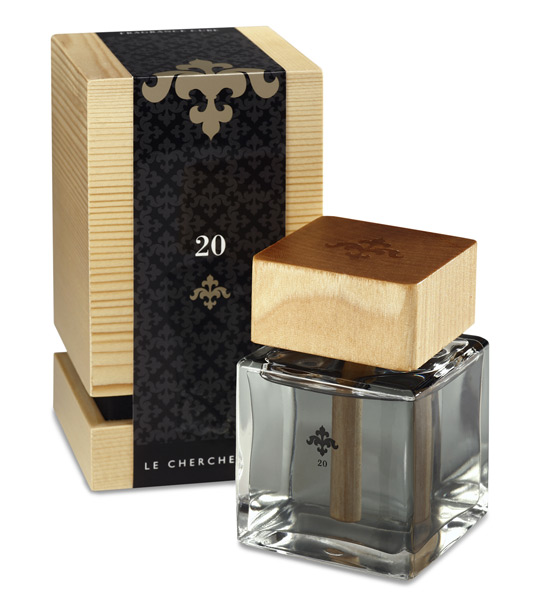 Country: France | Buy it
Le Cherche Midi has been kind enough to offer Lovely Package® readers 30% off the purchase of their products. Just head over to their online store and enter the promo code: LOVELY30. The promo is valid until Nov. 15th. Thanks Nathan!
"The fragrance industry spends a lot of money creating beautiful trash in the form of cardboard boxes that look great on a shelf, but are discarded after purchase.  So when we developed the packaging for our artisanal fragrances, we sought to combine beauty, function, sustainability and reusability.  The result was our signature wooden box with silk lining.
August 25, 2009 | 5 Comments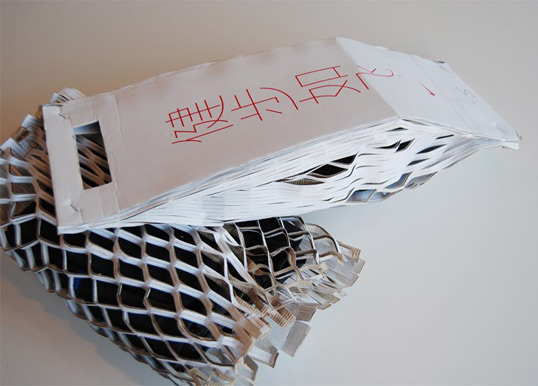 Designed by 2×4 Design | Country: United States
"Nike found the needz for greenz in China recently at an exhibition based around two of their fundamental beliefs; "the desire for lightness and sustainability," and went to 2×4 Design for help. Designers Zak Klauck and Emile Molin had the honors designing an all-cardboard (and a tiny bit of ink) package for Nike to stash their shirt, windbreaker, and shoe combo in. To fulfill both of the fundamentals central to the project, the wrap is constructed out of recycled cardboard with universal graphics printed on each package, the specifics (model, shoe size) written in on each by hand.
Those are some nice packages there, right? The one with the fatter flat surface holds the shoes, the one with more of a chainlink-fence look holds the windbreaker and shirt. But I tell you what, whatever you'd put in these packages would undoubtedly party so hard — that it doesn't even matter what those shirts or shoes even look like."
August 22, 2009 | 8 Comments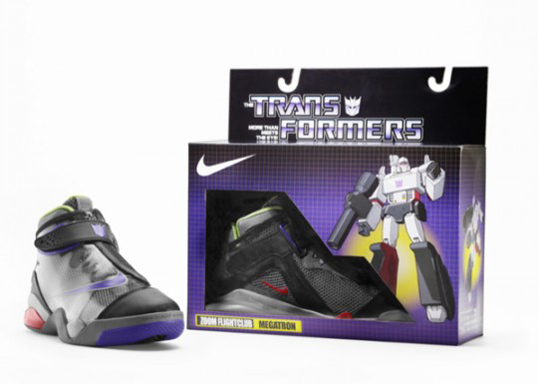 "Nike has launched a limited edition set of three performance basketball shoes commemorating the worldwide premiere of the Transformers film sequel. The collaboration includes the Nike Zoom Flight Club, Nike Zoom FP and Nike Sharkalaid complete with special packaging, retro graphics and vibrant color combinations.
August 8, 2009 | 11 Comments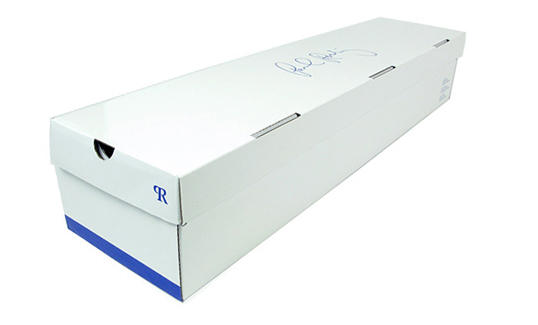 To celeberate the realease of Nike SB's Zoom Paul Rodriguez 3 skate shoe Nike have pulled off yet another legendary collaboration, this time with Plan B skateboards. This highly sort after pack features Nike SB x Plan B wheels/deck, Diamond hardware, griptape, Silver trucks, and Sawblade 3 bearings which are supplied in their very own highly unique custom packaging. The packaging itself has been modeled on the actual packaging of the Nike SB's Zoom Paul Rodriguez 3 skate shoe, featuring the same white box, cool blue graphics and Nike's customary SB wood grain print on the inside.
July 7, 2009 | No Comments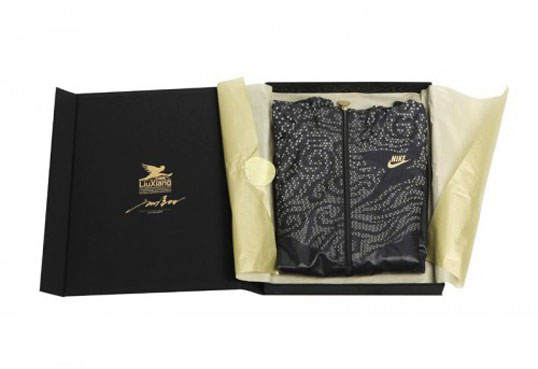 Another fine example of Nike's ability to create that extra bit of detailing which finishes a product off perfectly. This special edition Nike Windrunner comes in its own black and gold box set and was created to honour the Chinese hurdler Liu Xiang.
June 18, 2009 | No Comments
Designed by Creative Pilot | Country: United States
"The Blue Lobster Dunk serves as the sequel to last summer's original Lobster Dunk, a Nike SB that first made waves on May 31, 2008.
This time around, it's dangerous! The "Blue Lobster" is a dangerous sub-breed of violent crustaceans that have been wrecking havoc on the otherwise tranquil waters of New England. Priced at $250.00 usd, the actual Blue Lobster sneaker will be bagged, tagged and sealed in a HAZMAT foam container. Each pair will be joined by an official Nike SB tee shirt, hang tag and lace lock. The first 200 pairs will come with 1 of 2 Concepts x Alien Workshop skate decks."