January 5, 2016 | No Comments
Designed by Minimalist | Country: South Korea
"Due to the high demand for Samsung Exynos, Samsung Electronics have decided to expend Exynos from a processor chip into a reference platform. The Samsung Reference Platform is the official reference platform powered by Exynos solutions and provides an easy development environment with the essential functionalities and the latest technologies. Developers are able to modify their devices or software by referring to the Samsung Reference Platform.
Minimalist have carefully visualise its performance and functionality and came up with the graphic patterns which represent high and efficient performance in data transmission. The packaging consists of a series of sleek acrylic pillars that securely contend the mobile as well as an information panel. Outside the foiled hardcase box completes the sophisticated package."
August 3, 2014 | No Comments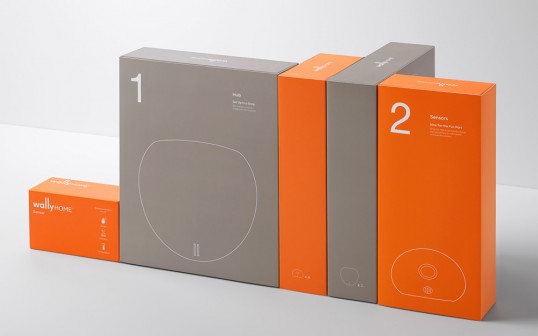 Designed by Character | Country: United States
"Wally is a sensor system that detects and alerts homeowners to water leaks and changes in humidity via their mobile device. Character created an identity system that extended across consumer touch points. Branding elements included website, mobile app, and retail packaging.
The new Wally identity needed to establish a sense of trust and warmth. Consumers needed to feel assured that this is a product that they could rely on to protect their homes. By extending the two 'L's in Wally, Character crafted a logotype that subtly yet playfully represented the way the sensors communicate with the main hub via wiring in the walls."
May 22, 2014 | No Comments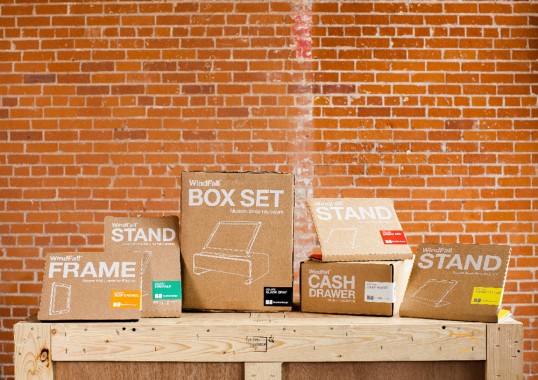 Designed by RMA | Country: United States
"We were tasked with updating existing direct to consumer packing for Heckler Design.Maintaining the brand ideals of using honest, simple and functional materials was of utmost concern. The design was created to be flexible enough to adapt the many variations of products, both color and supported device. We were able to do this using a clean one color design that's not dependent on a different package for each color or device variation. We designed labels too quickly help identify the product color and also allow for quality assurance sign offs, while adding life to the overall look."
March 11, 2014 | 8 Comments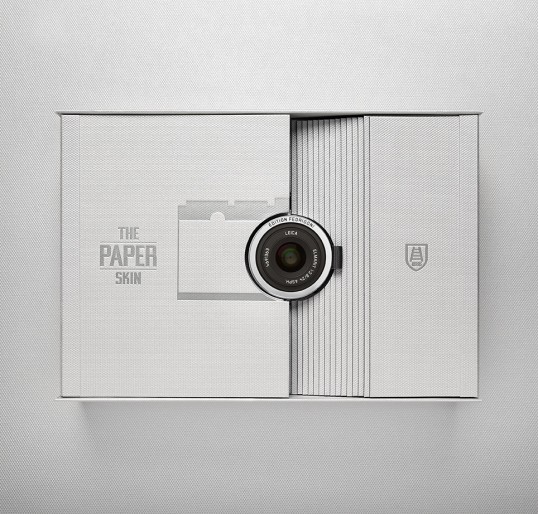 Designed by Geometry Global | Country: Germany
"A piece of paper merges an extraordinary packaging concept and an exceptional product
into one. Sold in Fedrigoni showrooms only, the limited Edition of Leica Cameras is wrapped so intimately by fine paper, the "unboxing" reminds of a paper sample book and turns into a Fedrigoni brand experience. Finally, the paper also replaces the cameras traditional leather banderole and becomes an integral part of it and not just its packaging."
April 3, 2013 | No Comments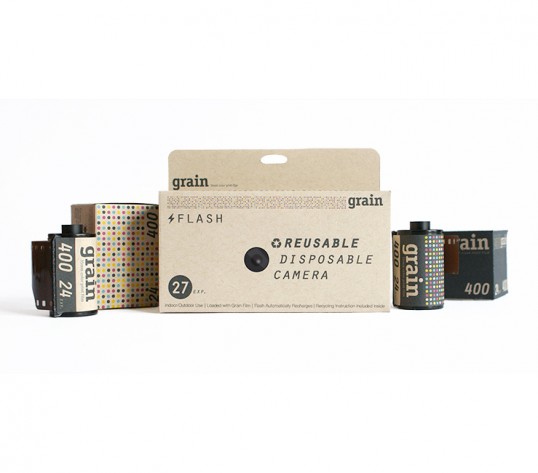 Designed by Jongwon Lee | Country: South Korea
"Old school is good school. 'grain' is a reusable-disposable film camera and film brand. The dots on the film package represent whether it is color or B&W and the size varies according to the film ISO."
February 14, 2013 | 1 Comment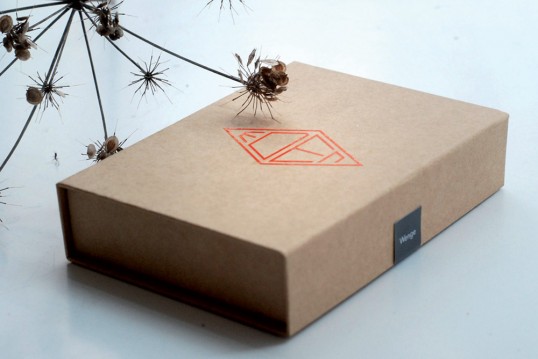 Designed by QOOP | Design & Kommunikation | Country: Germany
"For the brand Eden we created a comprehensive identity. It was important to us to pick up the connection to nature, that represents the product.
Natural tones combined with natural papers bond perfectly with colors and structures of the processed woods.
The packaging for the unique and natural iPhone wood-back-plates has been designed with a love for details. The logo is plotted on the outside as well as embossed on cardboard the inlet that presents the product and the screwdriver."
January 25, 2013 | 3 Comments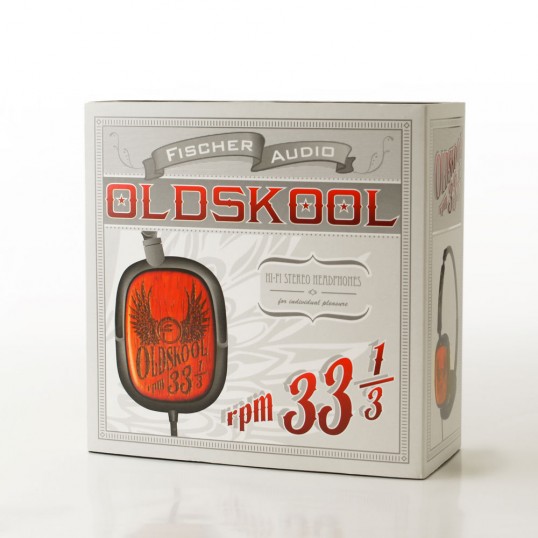 Designed by Fischer Audio | Country: Russia
"Fischer Audio headphones were developed with the help of state of the art technology, framed in retro-styled housing, they feature natural wood with precise engraving. Their sound takes the best from both era in rich fusion of modern detailed and dynamic sound complemented by natural, full and rich vintage feel. All this is packed in light and portable design, so the headphones just disappear on your head."
November 23, 2012 | 3 Comments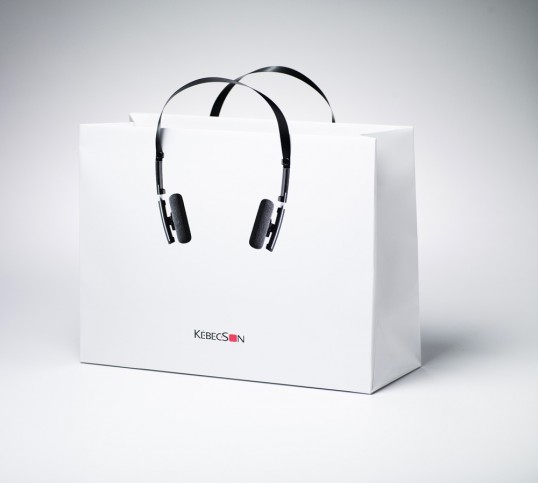 Designed by DentsuBos | Country: Canada
"Montreal based high-end electronics store KébecSon recently face-lifted it's packaging to better communicate it's love and passion for all things sound and image."
November 1, 2012 | 3 Comments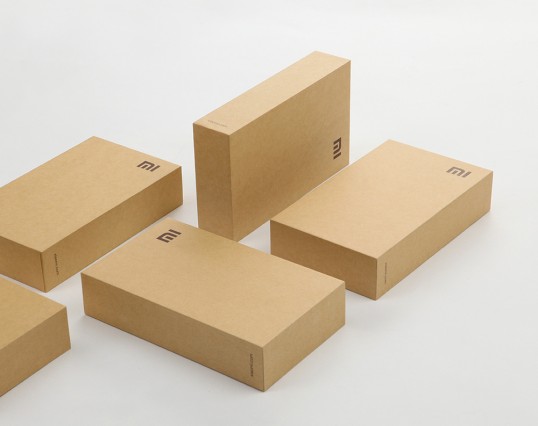 Designed by Xiaomi Tech | Country: China
"Xiaomi is a Chinese smart phone company and just launched its 2nd generation smart phone, MI 2. With environmental consciousness, the company decided to make its packaging as Eco-friendly as possible. This stylish packaging with a nature simple look makes a refreshing change from the classic white or black looking of smart phone boxes."
September 26, 2012 | 4 Comments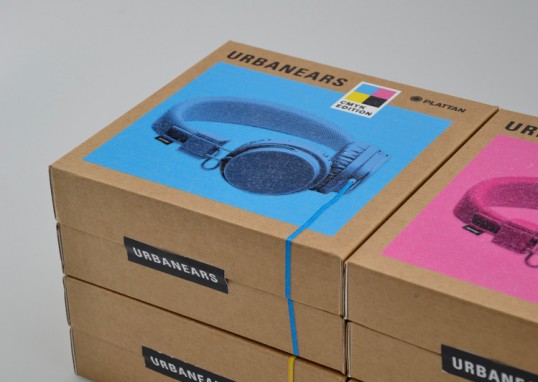 Designed by Erik Johansson | Country: Sweden
"Concept and packaging for a new series of headphones from Urbanears. Printed on brown corrugated board. Comes in four colors: cyan, magenta, yellow and black."