April 3, 2013 | No Comments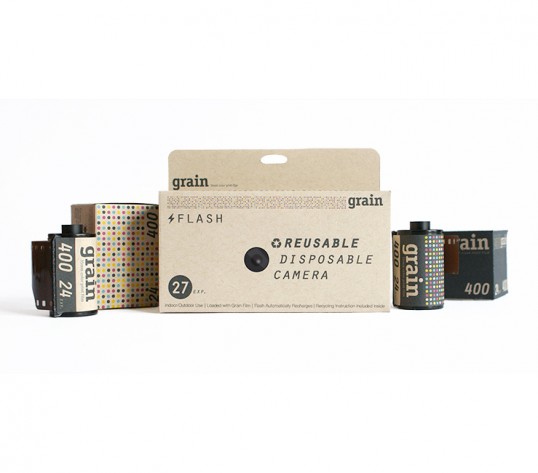 Designed by Jongwon Lee | Country: South Korea
"Old school is good school. 'grain' is a reusable-disposable film camera and film brand. The dots on the film package represent whether it is color or B&W and the size varies according to the film ISO."
February 14, 2013 | 1 Comment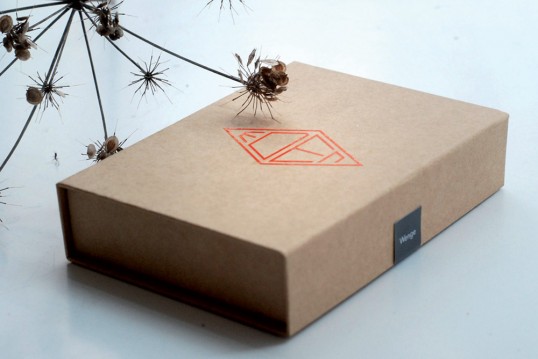 Designed by QOOP | Design & Kommunikation | Country: Germany
"For the brand Eden we created a comprehensive identity. It was important to us to pick up the connection to nature, that represents the product.
Natural tones combined with natural papers bond perfectly with colors and structures of the processed woods.
The packaging for the unique and natural iPhone wood-back-plates has been designed with a love for details. The logo is plotted on the outside as well as embossed on cardboard the inlet that presents the product and the screwdriver."
January 25, 2013 | 3 Comments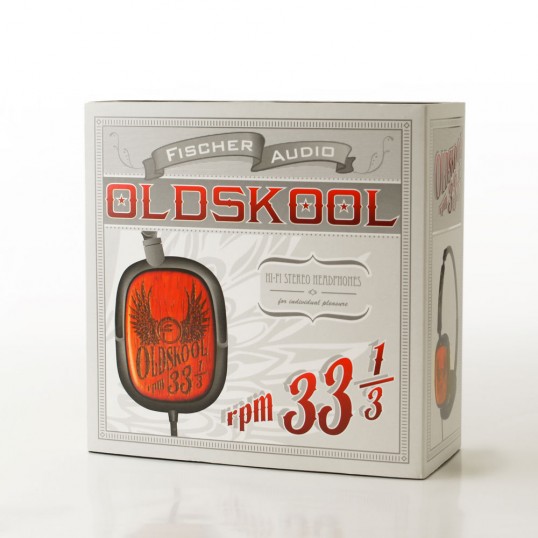 Designed by Fischer Audio | Country: Russia
"Fischer Audio headphones were developed with the help of state of the art technology, framed in retro-styled housing, they feature natural wood with precise engraving. Their sound takes the best from both era in rich fusion of modern detailed and dynamic sound complemented by natural, full and rich vintage feel. All this is packed in light and portable design, so the headphones just disappear on your head."
November 23, 2012 | 3 Comments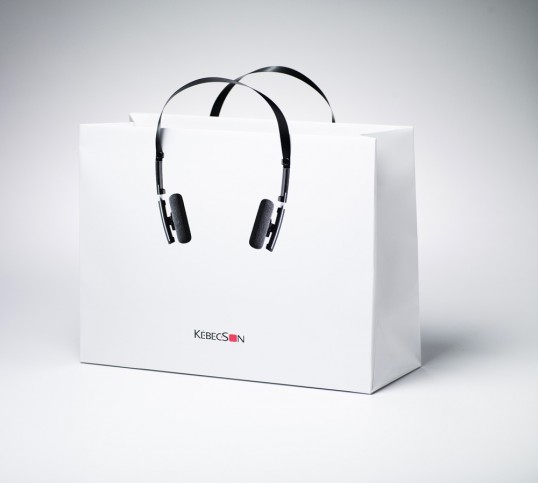 Designed by DentsuBos | Country: Canada
"Montreal based high-end electronics store KébecSon recently face-lifted it's packaging to better communicate it's love and passion for all things sound and image."
November 1, 2012 | 3 Comments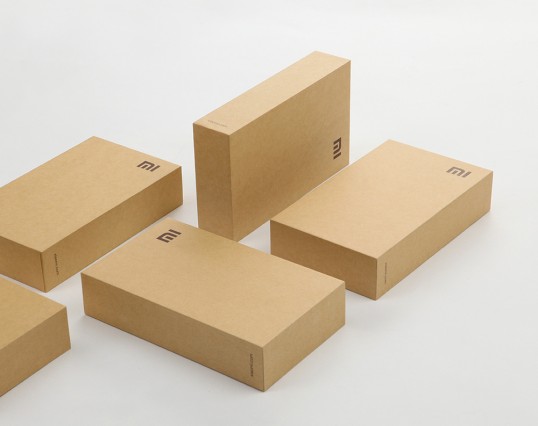 Designed by Xiaomi Tech | Country: China
"Xiaomi is a Chinese smart phone company and just launched its 2nd generation smart phone, MI 2. With environmental consciousness, the company decided to make its packaging as Eco-friendly as possible. This stylish packaging with a nature simple look makes a refreshing change from the classic white or black looking of smart phone boxes."
September 26, 2012 | 4 Comments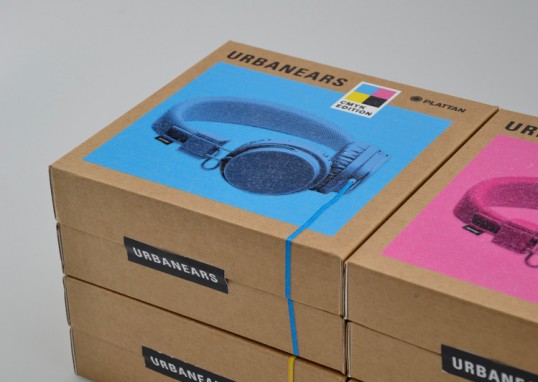 Designed by Erik Johansson | Country: Sweden
"Concept and packaging for a new series of headphones from Urbanears. Printed on brown corrugated board. Comes in four colors: cyan, magenta, yellow and black."
May 8, 2012 | 9 Comments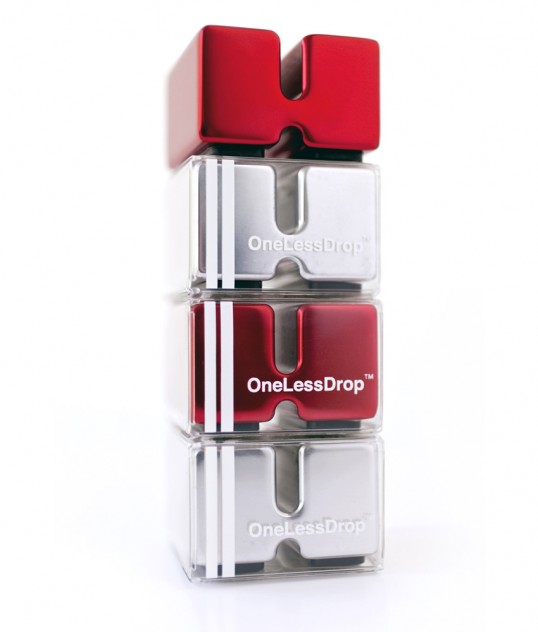 Designed by Heckler Design | Country: United States
"The product's mass and shine are its primary selling points. Wrapping it tightly in a clear box was the best way for people to appreciate those qualities."
April 15, 2012 | 1 Comment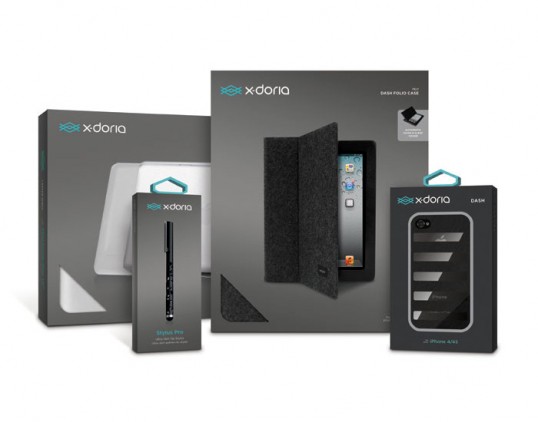 Designed by Knoed Creative | Country: United States
"X-Doria is an international electronic accessories brand. They came to us in need of a complete brand overhaul including a new vision for the brand, redesigning the logo, designing a new packaging system and a shiny new website. With competitors like Incase and Griffin, we had to make sure their packaging turned heads without alienating them from the market. Careful consideration was also given to the logo, making sure it would work well across all applications like embossing, stamping and embroidery."
November 5, 2011 | 1 Comment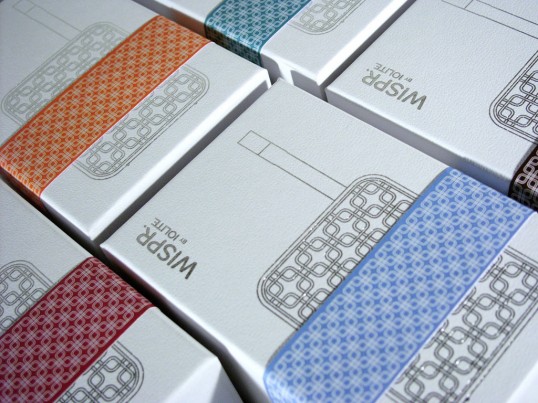 Designed by Sequitur Creative & Thing Tank | Country: United States
"We were tapped by the world's leading manufacturer of portable 'herbal' vaporizers (yes, those) and asked to help them them create a category. Their previous vaporizer, the IOLITE, was a huge, huge success. But they wanted to reach out to a whole new demographic—basically design-savvy, urban consumers who wouldn't be caught dead in a head shop. People who, given the option, would go bananas for a vaporizer that was entirely at home in their home, next to their iPhone. And their Chemex. And their Tivoli Radio. And the keys to their 3 Series. Our brief: to concept, position, name, package, and market a line of vaporizers that are as covetable and elegant as they are intuitive and easy to use. A few hilarious un-focused groups later, and voila! The WISPR."
September 7, 2011 | 6 Comments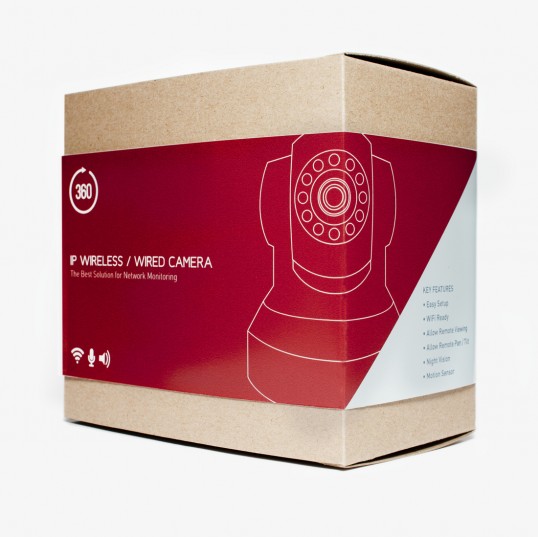 Designed by Andrew Jonathan & Elvina Evania | Country: Australia
"360 is a new line of IP security camera that connects via Wi-Fi, so the viewer can access the camera from a remote location on their laptop or smartphone. Its rotating feature informed the name and the logo of the product.
Since the client was low on budget, we decided to put the camera in a plain cardboard box, and put all the branding and the information about the camera on a separate sleeve that wraps the box. A low-cost solution while still maintaining visual aesthetic and the security of the product itself."