June 28, 2015 | No Comments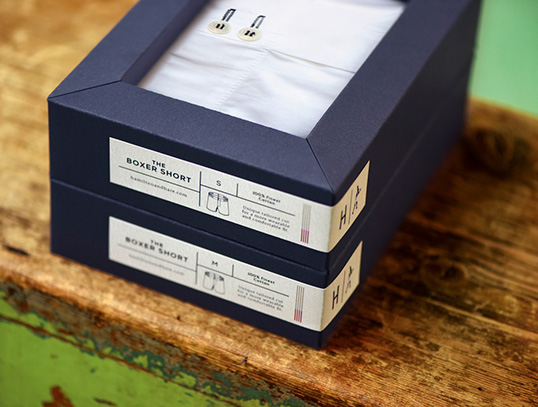 Designed by Design Bridge | Country: United Kingdom
"Hamilton and Hare was launched in London in 2012. Inspired by the original boxing short, worn in the ring to make prize fighters look and feel their best, their underwear is designed to do just that. With a focus on quality and fit, their aim is to give underwear the respect it deserves.
Design Bridge's refresh of the Hamilton and Hare brand aims to reflect the new "ready for everything" positioning and bring to life the brand's boxing inspiration. The work addresses key aspects including branding, visual equities, design and packaging and key visual campaigns for communications."
October 10, 2014 | 3 Comments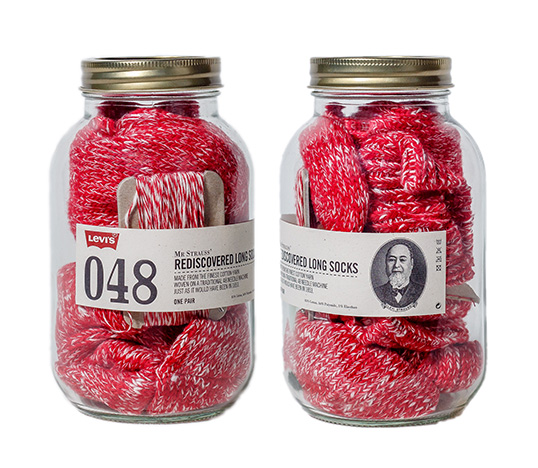 Designed by Mad Projects | Country: Unites States
"To launch Levi's Basics, the brand's new line of men's socks, t-shirts and underwear, Mad Projects (the licensee behind the brand) knew they had to think outside of the traditional 3-pack of briefs. With a product that stands out for its traditional denim elements, they wanted a package that was both aesthetically pleasing and functional. Each package of the 3 Series line is designed to be a keepsake, a memento and used for more than just holding boxers on store shelves.
The 200 series box is designed as a working match strike.
The 300 series is a resealable Tyvek bag, perfect for keeping coffee grounds fresh.
And the 400 series is made of authentic wood paneling."
May 29, 2014 | 1 Comment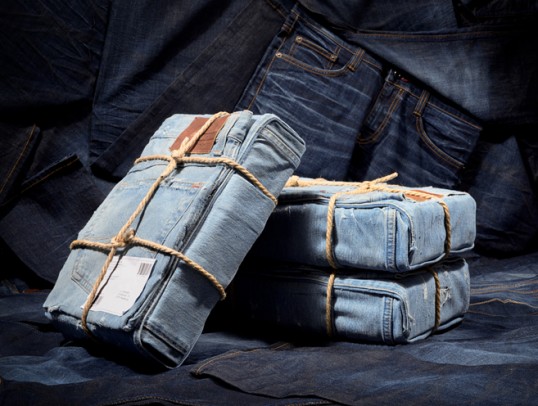 Designed by KOREFE | Country: Germany
"A limited edition denim, only available in the webshop on Worker's Day 2013. It was shipped Inside Out.
The box contained the delivery slip and the bill, the Jeans itself was the wrapping of the box. A perfect protection and a simple of toughness: MUSTANG Jeans are a true worker's gear."
May 17, 2013 | 1 Comment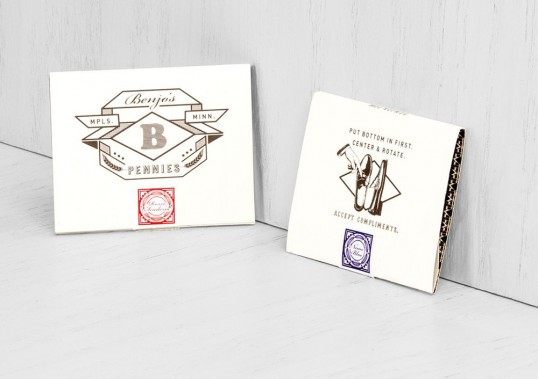 Designed by KNOCK Inc. | Country: United States
"This entrepreneur launched his business offering high-quality shoelaces; when it came time to expand his line, he needed unique packaging to showcase the newest addition: colored coins for penny loafers.The matchbooks aligned with the client's aesthetic and eye for color, showcasing his newest offering while upholding the story of Benjo's brand."
March 8, 2013 | 1 Comment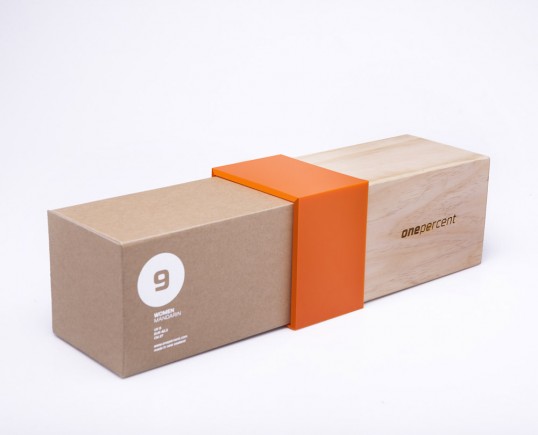 Designed by Ryan Romanes | Country: New Zealand
"Collectively 8 people were involved in the production of these boxes. Main contributors included a carpenter, digital printers, a wood routing specialist, engravers and myself. All of the contributors were supplied with concise instructions and illustrations, with a focus on their area of the process. It was important that certain stages of the construction were done prior to assemblage, for instance; the branding cut out and engraving on the bottom end of the box had to be completed before the panels were put together, otherwise the box wouldn't fit into the engraving bed. Likewise the sanding of the boxes happened before engraving so the marks were not stripped. 
The similar tones of the corrugated card and pine complement each other while the high gloss of the acrylic band emphasizes the elegance of the brands expensive nature. The logos symbol is a stylization of the upper leg in profile, starting from knee joint and finishing at the Gluteus Maximus. The name 'one percent' references two topics, the first meaning; when exercising our body perspiration is made up of 99% water and 1% solute. Secondly 'once percent' represents exclusivity, targeting the brands high end audience. RBNo3.1 was the selected typeface. Its highly geometric form grounds the logo while movement is created when italic."
February 10, 2013 | 5 Comments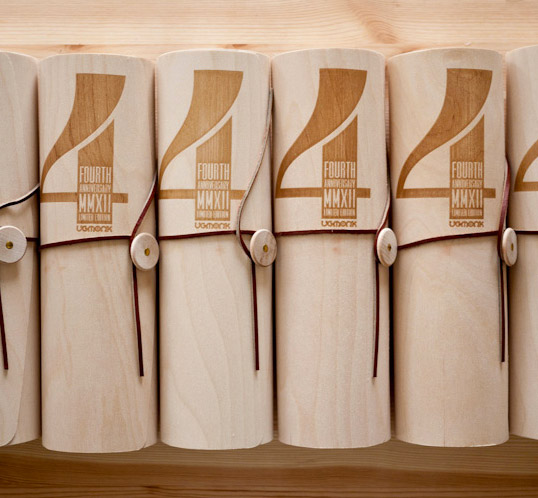 Designed by Jeff Sheldon | Country: United States
"To celebrate 4 years of Ugmonk we created a special Limited Edition 4th Anniversary Set featuring a custom designed number 4. There are only 200 of these sets ever made. The 4th Anniversary Tee features a soft water-based print on black 100% ringspun cotton tee and is carefully packaged in a custom flexible birch wood cylinder that is laser-engraved with the 4th anniversary seal.
When you fold back the flexible closure on this unique packaging, you'll find the shirt accompanied by a numbered, solid wood letterpress block featuring the Ugmonk Anniversary "4." These blocks were custom cut from Ginkgo wood that was reclaimed from a local estate. You can read the whole story about the wood here.
The final piece of the set is a collector's card that I personally signed and hand-stamped with one of the letterpress blocks."
January 25, 2013 | 2 Comments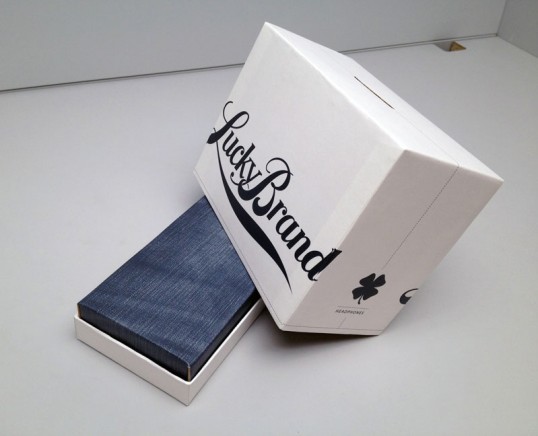 Designed by Mark Kaiser & Annie Lenon | Country: United States
"Early proto-types for some packaging I've been developing with industrial designer Annie Lennon for our expanding tech accessories line. This was the first pass from the manufacturer, still a work in progress (we were about half-way through our brand identity redesign when we were working on this initial pass, palette and logo treatment wasn't quite there yet)."
January 3, 2013 | 1 Comment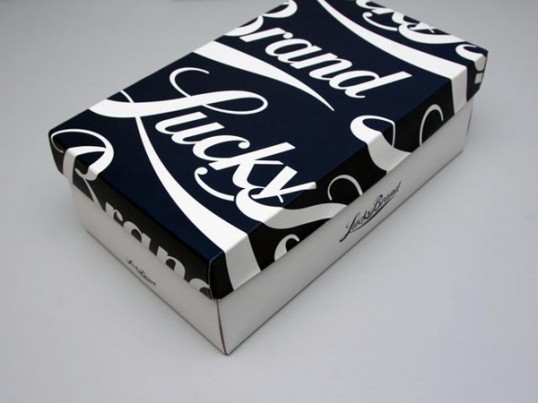 Designed by Mark Kaiser | Country: United States
"Corresponding with an overall re-design of all of our retail store branded print collateral, I concepted and directed the design of two shoe packaging initiatives. The first was the redesign of our standard shoe-box to be more eye catching and brand correct, with subtle but clever copy and a drive to our online presence. The second was the design of specialty packaging for our most popular shoe, a thin ballet flat that is packaged, shipped and displayed in the store in an elegant tube, protected by a soft muslin bag with a grosgrain ribbon detail."
December 25, 2012 | No Comments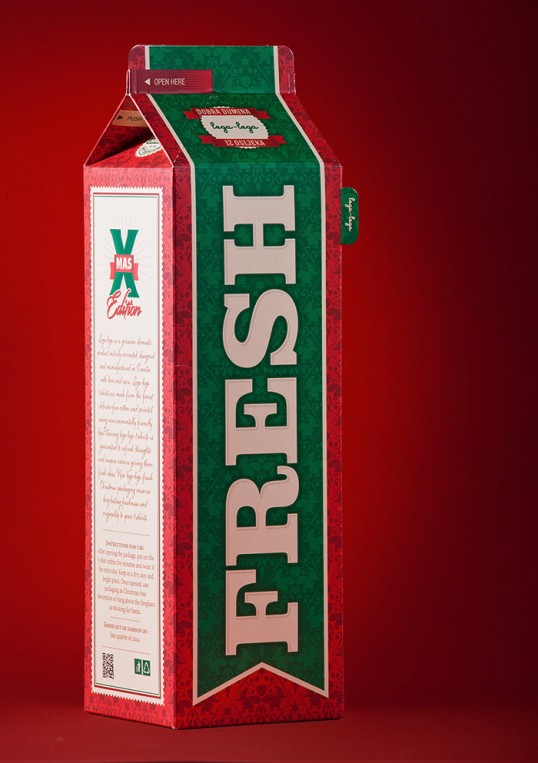 Designed by MIT | Country: Croatia
"We are proud to announce our new redesigned holiday Fresh t-shirt packaging! For the winter holidays we redesigned our Fresh packaging, giving it a bit of warmth and cosiness."
December 15, 2012 | 1 Comment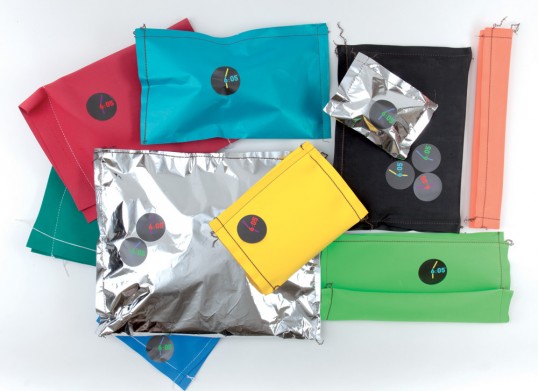 Designed by JWT MEA | Country: Lebanon
"In line with the environmentally-friendly values of the Beirut-based concept store 6:05®, JWT Beirut created the "Bag-to-Size Station" which instantly transforms any material, from recycled paper to textiles or shipping material, into tailor-made bags and packages of all shapes and sizes. This innovative low-tech solution has transformed packaging into an experience the customer can actively engage with.
The idea won the 2012 Cresta Design Packaging Award."