August 6, 2009 | 1 Comment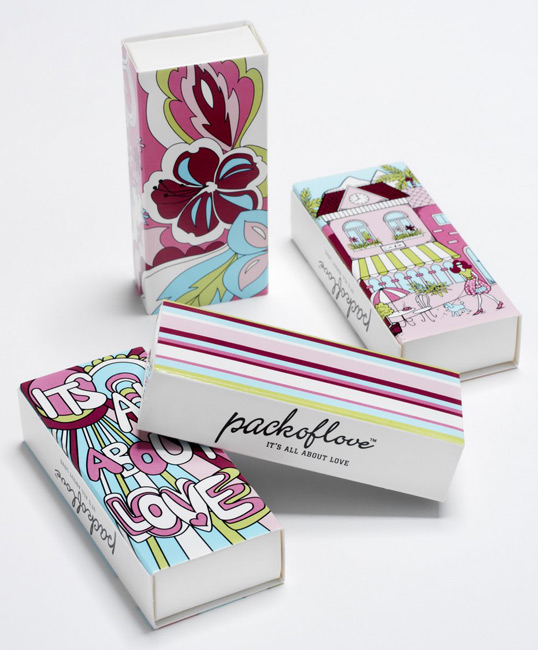 Designed by Packoflove | Country: Sweden
"Our business idea is to offer a new packaging solution for condoms, with unique exciting design and personal expression, where we remove the awkwardness of purchasing condoms. A Packoflove pack comes in a smaller size than the preexisting ones on the market and contains three condoms. Retailers are offered a total solution to sell condoms to the end consumer, with a unique and personal design.
Packoflove is to be the globally most interesting and market leading company in providing a unique package solution for condoms as well as offering other different products and brands. We appeal to the consumers personality visually and communicate in a personal but yet international idiom. We aim to be a leading brand."
August 5, 2009 | 1 Comment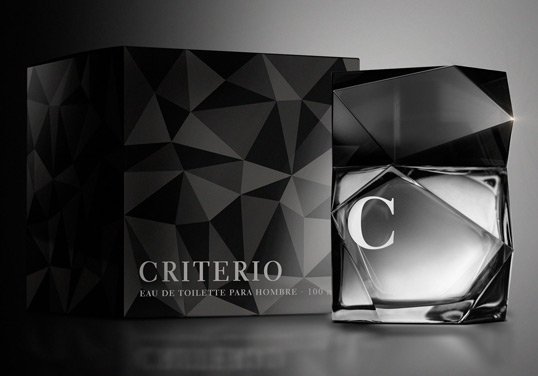 Designed by Lavernia & Cienfuegos | Country: Spain
"CRITERIO is a fragrance targeted for men searching for an exclusive product of quality, but at a lower price than perfumes of luxury range. The container suggests masculine elegance. It is a glass transparent polyhedron with edges and planes producing shines and reflections, helping to create a double sensation of hardness on one side and luxury on the other.
The packaging was solved with graphics that make reference to the faceted shape of the container. It is exclusively distributed at MERCADONA"
August 4, 2009 | 1 Comment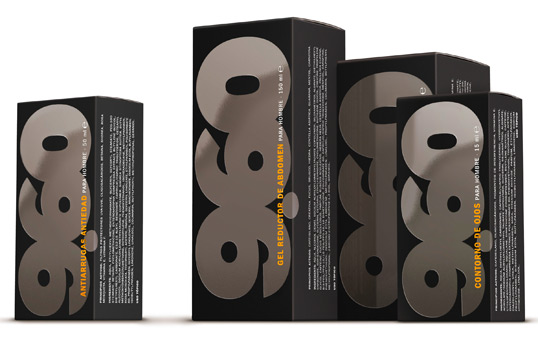 Designed by Lavernia & Cienfuegos | Country: Spain
"A mass-market range of cosmetic products for men that are exclusively distributed in more than 1000 supermarkets of the Spanish chain MERCADONA.
This basic line of cosmetics is related to concepts such as being fit, playing sport, exercising… The design of the package tries to reinforce these concepts. The name brings out the idea of a sport record, and the package makes reference to the morphology of the muscle. All the 100 ml and 200 ml containers were design with an ergonomic shape and fabricated in flexible plastic so they are very resistant and they can be carried in a sport bag."
August 2, 2009 | 1 Comment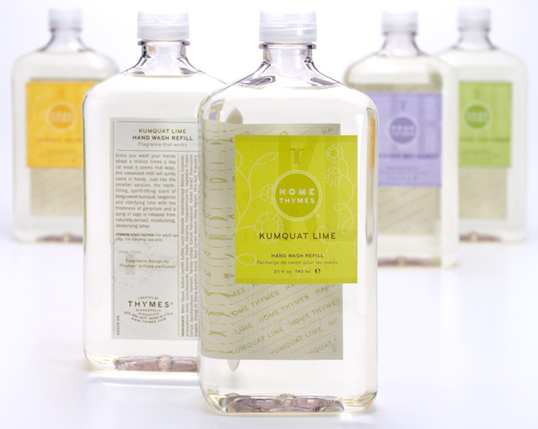 Designed by Duffy & Partners | Country: United States
You may remember we featured some of the Thymes range last December. Here are some more beautiful packaging solutions created for Thymes.
"A leader in the bath and body and home fragrance market, Thymes had recently celebrated its 20th anniversary and was facing tremendous competitive pressure in a fragmented and growing category. For the first time in their history they went to an outside firm to establish a new creative partnership. Duffy & Partners has had the privelege of collaborating with Thymes in revitalizing their identity, a full suite of marketing materials and nearly two dozen product collections. Importantly business results have followed this design revitalization every step of the way".
August 2, 2009 | 17 Comments
Designed by Lavernia & Cienfuegos | Country: Spain
"The collection of mass-market fragrances COMOTÚ, designed for Mercadona, was aimed to be a simple product, in harmony with its price, but with a surprising presentation. In order to achieve a good brand image and minimize the costs of production, only one bottle design was used for the eight different fragrances, four in black for men and four in white for women. The distinct fragrances can be differentiated thanks to the different colours of their tops.
The shape of the bottle is rounded and curved, and the packages show shiny and metallic colours.
The final design both of the bottle and its package has the gift to transmit high quality and modernity at a competitive price. It proves that a mass-market product with a good design can be very successful."
August 1, 2009 | 7 Comments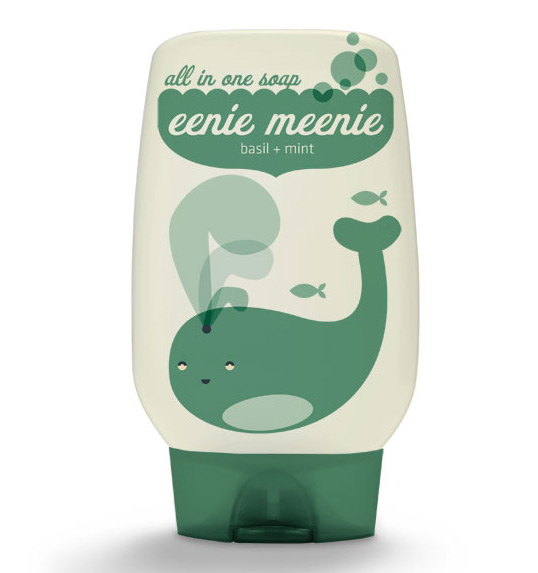 Designed by Crystal Barlow | Country: United States
Fun and playfull packaging from Minneapolis based designer Crystal Barlow.
July 30, 2009 | 3 Comments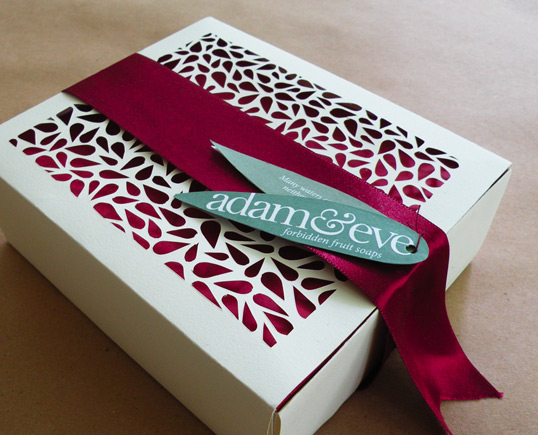 Designed by Rachel Dangerfield | Country: United States
"I saw this project from beginning to end. From carving molds for the soap shape to choosing the perfect scents, Adam & Eve Soap was born. When my professor jokingly mentioned creating a his and hers soap for some sexy bath time fun, the idea was planted. This soap would be sold near Valentine's Day and would be promoted as a gift soap. The man buys it for his leading lady, and both of them get a little something out of it (if you catch my drift). I even went as far as to choose scents that are known to be aphrodisiacs. It's a soft approach into the intimate world."
July 30, 2009 | No Comments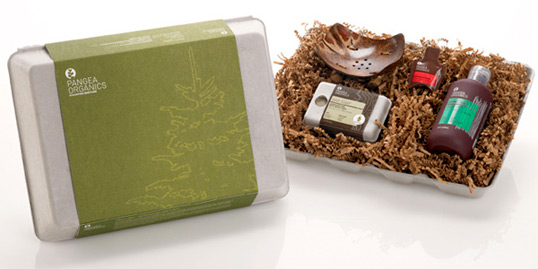 Print Mag will be doing a live webcast next week (August 4th) with the owner and designer at Pangea Organics. They'll be talking about how they made the boxes for their gift sets which are 100 percent biodegradable, and have Blue Spruce seeds embedded in it, so you can plant it and grow a tree.
The Pangea guys will also be giving constructive advice to packaging designers looking for tips on making sustainable packaging.
For more information and to register check out printmag.com.
July 29, 2009 | 1 Comment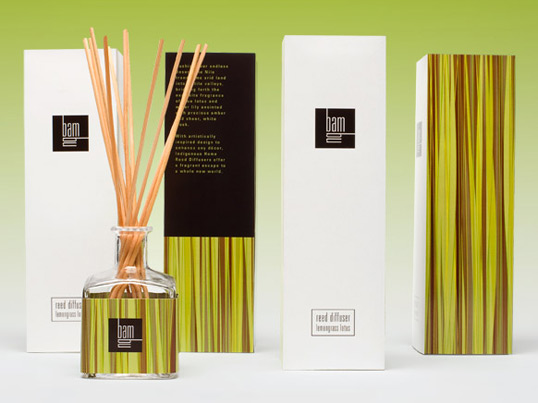 Designed by Bernstein-Rein | Country: United States
"This boutique getaway focuses on personalized customer experiences, so overall  branding and touchpoints create a refreshing, zen-like feel. Inspiration for the logo came from traditional seals used as signatures in Asian cultures. Packaging for the salon+spa incorporated clean lines, repeating patterns and fun usage of bamboo in unexpected places."
July 28, 2009 | 1 Comment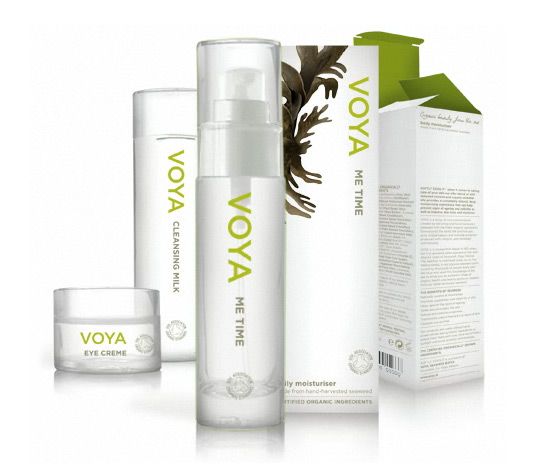 Designed by Dynamo | Country: United Kingdom | Buy it
"We were estatic to receive a Silver ICAD bell at the awards in November. For the last 2 years we have been working really closely with the VOYA team in developing their new and extensive range of 100% organic beauty products. In addition to the work winning a design award, the range is now in huge demand and is being stocked in some of the finest health spas and exclusive retailers including House of Fraser, Avoca Handweavers and Nue Blue Eriu."