July 6, 2009 | 1 Comment
Designed by MOR Cosmetics | Country: Australia
Beautiful vintage-inspired tins in a variety of pretty, girly colours.
June 26, 2009 | 3 Comments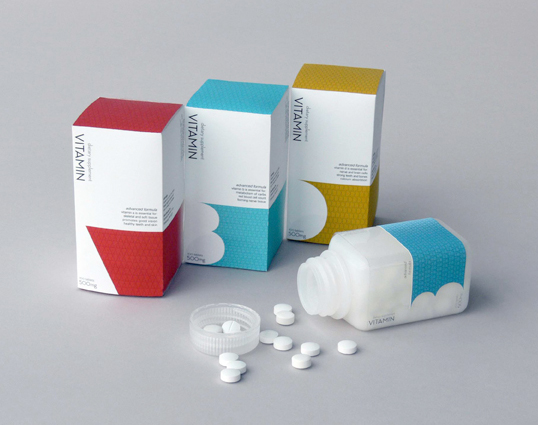 Designed by Robert Ferrell | Country: United States
Good packaging solution to get any designer, typography or colour fiend to take their vitamins.
June 18, 2009 | 4 Comments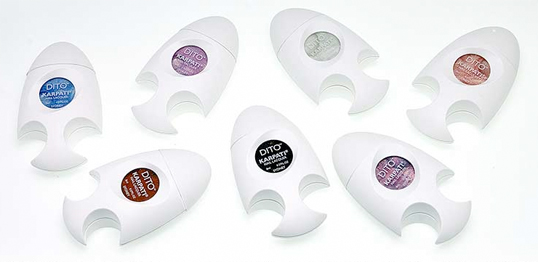 Designed by Eva Karpati | Country: Australia
Clever bottle design nestles between the fingers so one can paint their nails practically anywhere.
"Eva has created a unique nail lacquer range, offering the perfect solution for the practical application of nail polish. The innovative design is so unique that it has been included in the 'Design Collection' of the Museum of Modern Art in New York."
June 17, 2009 | No Comments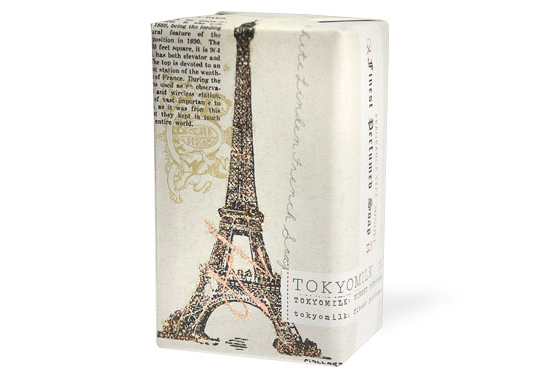 Designed by Margot Elena Wells | Country: United States
"A new line of deliciously scented, French-milled soaps by the Denver-based soap impresario and designer Margot Elena Wells. TokyoMilk soaps come in four scents (Rosewood, White Linden — my favorite, Exotic Woods and White Vetiver), and are wrapped in charmingly illustrated linen paper. Wells, a self-taught illustrator, designs all of the finely detailed packaging. In addition to soap, she also has a line of clever, hand-drawn note cards. Attach a card to one of the soaps, and you have an inexpensive but appealing host or house-warming gift."
June 15, 2009 | 2 Comments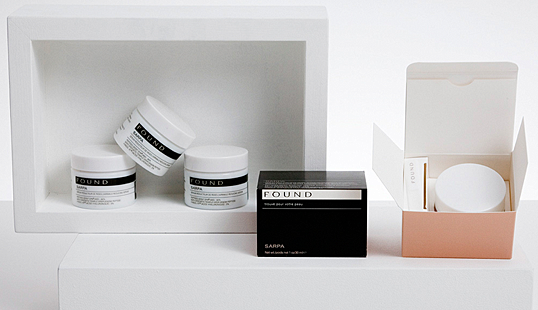 Designed by Campbell Hay | Country: UK
"Enigmatic venturer Éric Cosson came to us with an idea for a range of high-end skincare products. They would be made using effective concentrations of precious and unusual ingredients, such as oyster extract and snake venom, sourced from all over the world.
Together we developed a brand that reflected the high-tech exoticism of Éric's concept, and a range of packaging to clearly express the unique properties of each product."
June 11, 2009 | No Comments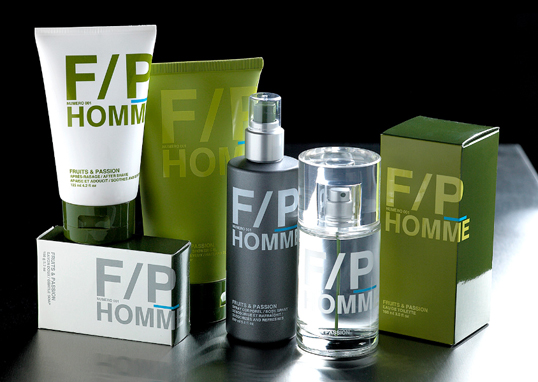 Designed by Orangetango | Country: Canada
Minimal and masculine designs for Fruits & Passion's range for men.
June 8, 2009 | 3 Comments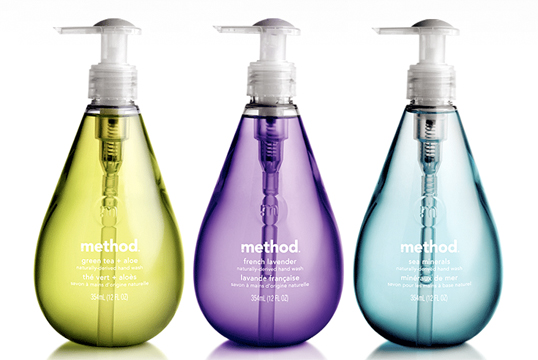 Designed by Karim Rashid | Country: United States | Font: Avenir
Teardrop shaped bottles designed for Method's naturally-derived hand wash.
June 3, 2009 | No Comments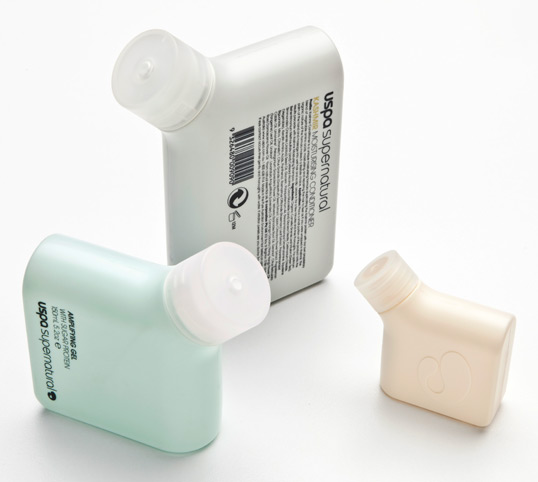 Designed by Container | Country: China/Australia
"For USPA's Supernatural hair care range the package design needed to express their philosophy – the combination of age-old botanical wisdom with the latest chemistry. The twist-cap extending up and out of the bottles represents nature and growth with the translucency revealing the technology of the mechanism. A rich colour palette, combined with bottle forms that orientate in a variety of configurations, allow strong merchandising options."
June 3, 2009 | 3 Comments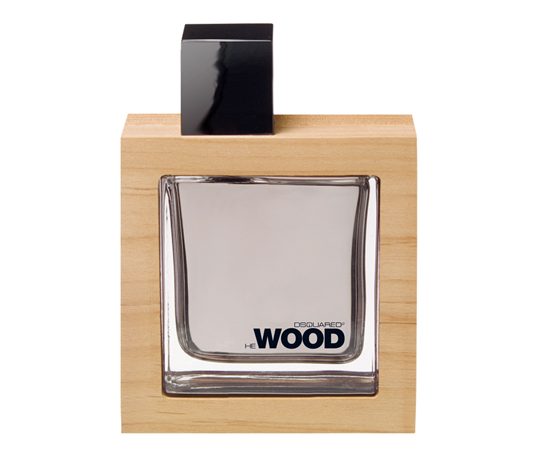 Designed by DSquared² | Country: Canada
Inspired by their Canadian heritage, identical twin design duo DSquared² created the fragrance He Wood with an outdoorsy vetiver scent.
"(The bottle) was inspired by a trip to our home country, where they have these bottles of maple syrup at the duty-free shop that come in a wooden box to protect it like it's precious. Plus we liked the idea of the contrast of warm wood and a cold glass bottle."
The square bottle cap and bottle shape play on DSquared²'s brand name, and the natural characteristics of the red alder wood means no too bottles are identical.
May 29, 2009 | 3 Comments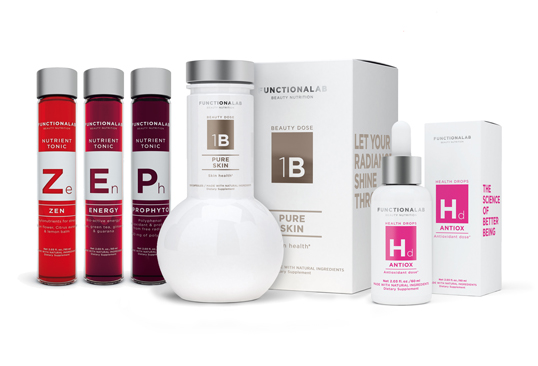 Designed by Sid Lee | Country: Canada | Font: Gotham
"Montreal-based agency Sid Lee launched Functionalab, a 100-product health and beauty line and retail space that lives as a shop within a shop at the high-end women's retailer. Founded by Montrealers Erick Geoffrion and Francis Maheu, Functionalab makes personalized nutritional supplements with a beauty twist, which it calls "nutricosmetics." Functionalab products are sold in stylized packaging with two-letter product names resembling the periodic table of elements."