October 8, 2008 | No Comments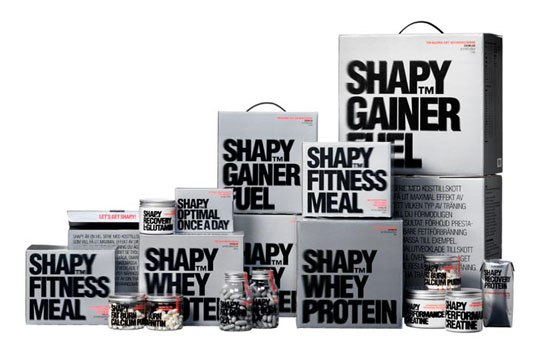 I love the energy that this packaging evokes, so fitting for it's category.
"To use the design to emphasise the basic, concrete idea behind the whole product series: clear results in user-friendly packaging. To use the design concept to give a sense of what it takes, once you have decided
to get in shape."
Designed by BVD.
October 7, 2008 | 2 Comments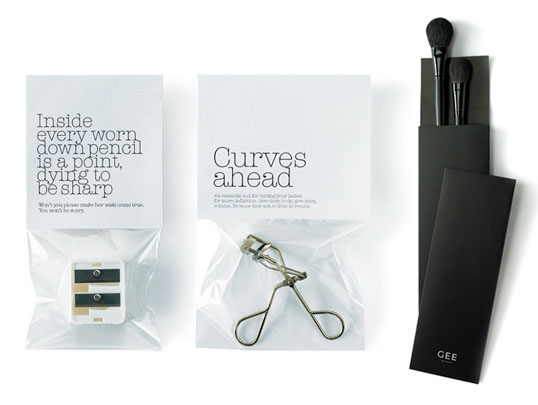 "Given that the established brands in the beauty industry invest billions (with a 'b') on product and brand advertising, we were tasked with launching a new concept in urban, modern and time-sensitive beauty treatments. Gee Beauty is the result of experience combined with irreverance and a best-of-class lineup of products and services."
Designed by GJP.
October 6, 2008 | No Comments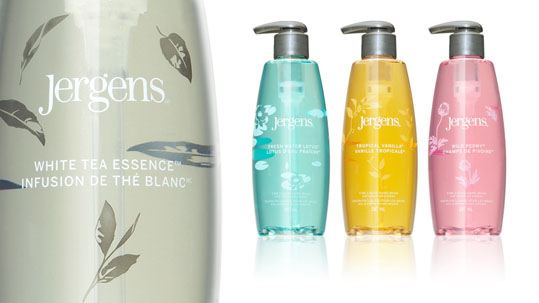 Nice clean, upscale packaging for Jergens fine liquid hand wash. Designed by Toronto based Brand&Tonic.
October 3, 2008 | No Comments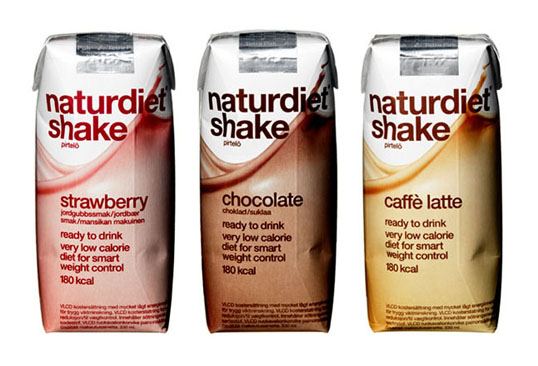 "A clear communication and uniform design was developed for the whole series, with a focus on the brand Naturdiet. The design is white and airy. On every pack the contents are photographed with energetic imagery. The whole series signals distinctly that it is about modern weight loss products."
Designed by BVD.
September 19, 2008 | 4 Comments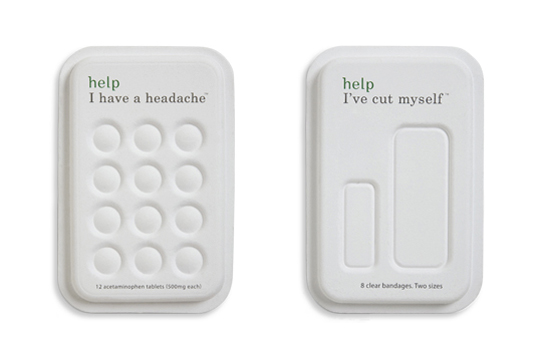 Designed by Little Fury | Country: United States
Help Remedies uses witty writing and 100% recyclable moulded paper pulp to make their health products friendly and welcoming. Their simple design makes these products stand out from the sea of over designed packages in your typical drug store.
"While some health problems are large, complicated and frightening, most aren't the end of the world. A kind word and a little help can get you on your way again.
Help Remedies was created to make solving simple health issues simple. We find the best solution there is, and take away everything else. By stripping away some of the complexity and fear mongering of the health industry, we hope to make the category friendlier and more accessible, and in doing so empower people to make their own health decisions.
We think a little help, honesty and kindness will go a long way."
September 18, 2008 | 1 Comment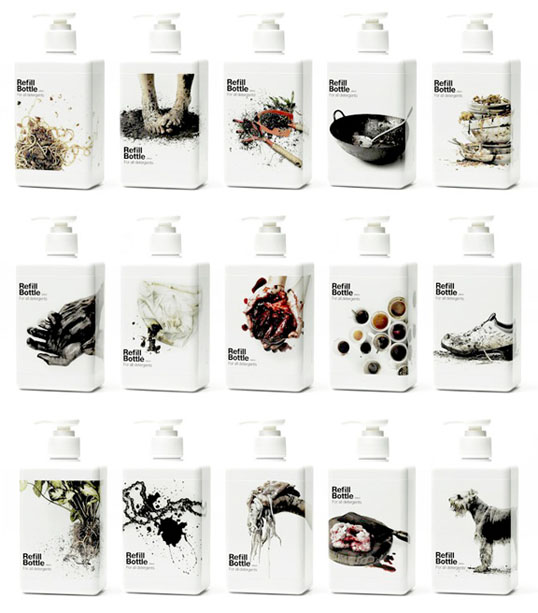 "We encounter dirt every day, as well as run-of-the-mill designs for cleaning products. Cleaning liquids off the shelves come in packaging that are either too gaudy or boring. Until now. There is a sizeable number of consumers who appreciate products that have differentiation and are aesthetically pleasing to the eye. After all, what we buy reflects, in many ways, who we are.
We face different cleaning challenges every day. These situations are reflected in the packaging designs where you see the toughest of stains. But what makes it easy on the eye is an aesthetically-pleasing refill Kinetic specially designed, manufactured and packaged to allow discerning consumers to fill with a detergent of their choice."