November 15, 2013 | No Comments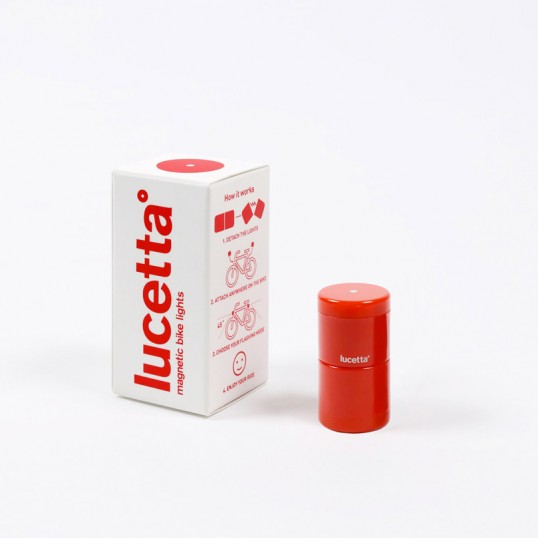 Designed by Alvvino | Country: Italy
"Lucetta is an innovative set of two small magnetic bicycle lights which confirms the creative partnership between Pizzolorusso and the Italian company Palomar. 
Easily attached to several different parts of a bicycle, the two small lights – white for the front, red for the rear – are switched on and off with just one click. 
Designed to stay securely in place on even the bumpiest of roads, the lights give the option of a steady, slow or fast flashing beam, also selected with a 'magic' interaction."
March 8, 2013 | 1 Comment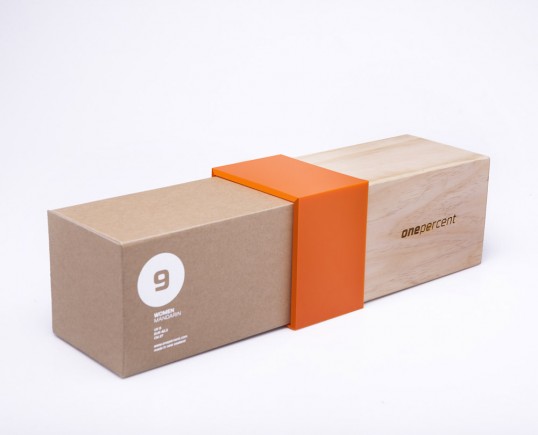 Designed by Ryan Romanes | Country: New Zealand
"Collectively 8 people were involved in the production of these boxes. Main contributors included a carpenter, digital printers, a wood routing specialist, engravers and myself. All of the contributors were supplied with concise instructions and illustrations, with a focus on their area of the process. It was important that certain stages of the construction were done prior to assemblage, for instance; the branding cut out and engraving on the bottom end of the box had to be completed before the panels were put together, otherwise the box wouldn't fit into the engraving bed. Likewise the sanding of the boxes happened before engraving so the marks were not stripped. 
The similar tones of the corrugated card and pine complement each other while the high gloss of the acrylic band emphasizes the elegance of the brands expensive nature. The logos symbol is a stylization of the upper leg in profile, starting from knee joint and finishing at the Gluteus Maximus. The name 'one percent' references two topics, the first meaning; when exercising our body perspiration is made up of 99% water and 1% solute. Secondly 'once percent' represents exclusivity, targeting the brands high end audience. RBNo3.1 was the selected typeface. Its highly geometric form grounds the logo while movement is created when italic."
February 27, 2013 | 1 Comment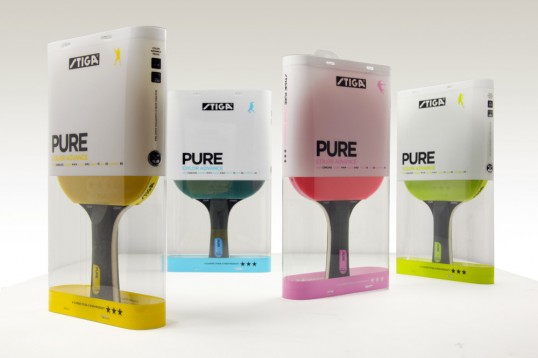 Designed by STIGA Sports | Country: Sweden
"The focus and idea was to appeal a younger target group to table tennis, since it has been a conservative sport in its look and appearance for years. So we started by changing the colors on the rubber of the table tennis bat to more brighter and colored rubbers. And then the table tennis bat itself became a part of the selling package by strict white and transparency. So the consumer directly can see that the table tennis sport have become more modern."
February 9, 2013 | No Comments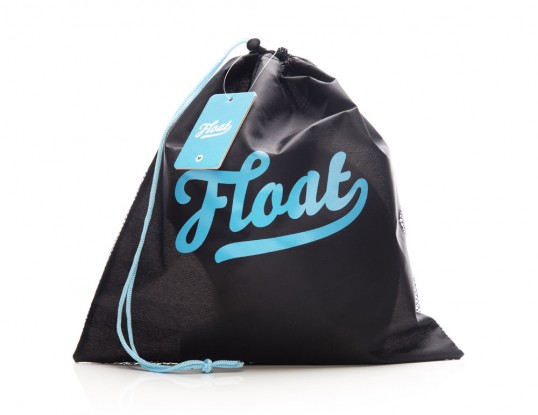 Designed by Leynivopnid | Country: Iceland
"Float is a water therapy product, focusing on a deep and relaxing water experience. The healing properties of water are well known to relieve stress and improve well-being. Float adds a new dimension to the water experience, one of relaxation and total bliss.
Enjoy a blissful silence. Muscle tension, blood pressure and heart rate drop as you start sinking into a deeply relaxed state. Floatation helps to reduce the effects of stress, aids detoxification, offers effective pain relief, speeds up injury recovery and helps alleviate the effects of insomnia, depression and anxiety. After a floating- session you regain a sense of clarity, focus and both physical and mental renewal."
February 7, 2013 | No Comments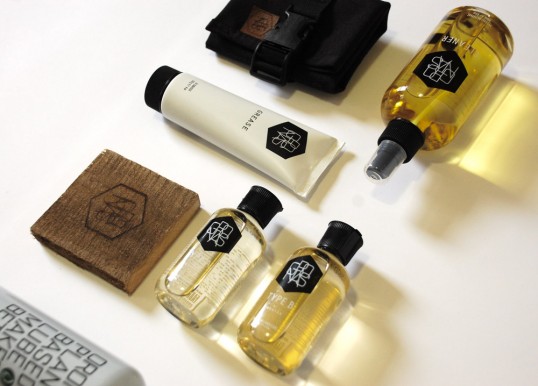 Designed by &or | Country: Canada
"As Orontas grew in terms of product offerings we realized that we weren't going to be just a chemical company anymore because our philosophy - to make well-designed, responsibly-made, technical products - extends beyond that and we felt our existing brand reflected us as "oil company" too much. As a result, we needed a brand that could work on many different types of products and apparel and in many different counties and languages, so we made the switch."
October 19, 2012 | 1 Comment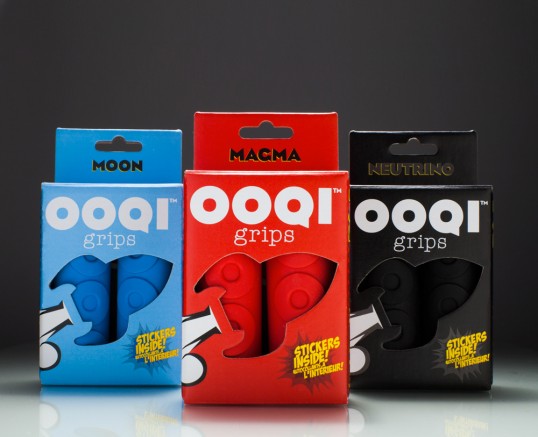 Designed by OOQI Grips | Country: Canada
"We launched OOQI grips in October of 2011, and we were all very excited about our product and our packaging. The packaging looked great and was a very nice as a concept, but ultimately didn't perform very well in stores; people would just grab the grips and end up accidentally destroying the packaging which was just a 36pt piece of die-cut card stock (try saying that 5 times fast). Once the packaging was destroyed, shop owners would throw them in a bag and put a $30 price tag on them… where they would sell MUCH slower."
October 4, 2012 | 1 Comment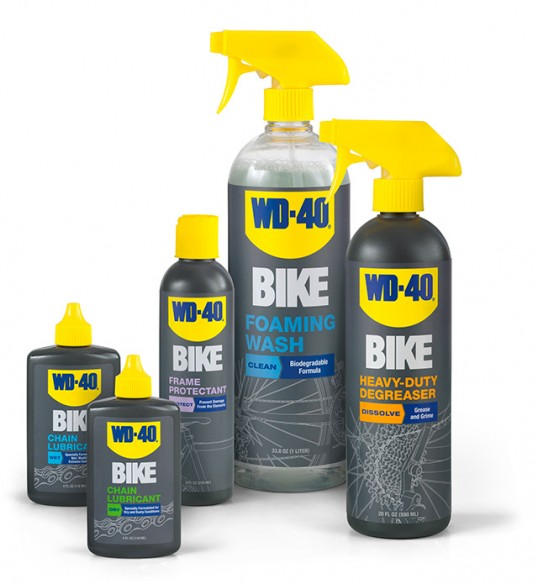 Designed by Anthem Branding | Country: United States
"WD-40 BIKE is a new division of WD-40 that focuses on bike-oriented maintenance products. We created their visual identity, as well as product packaging, collateral, promotional products, apparel and environmental graphics."
July 10, 2012 | No Comments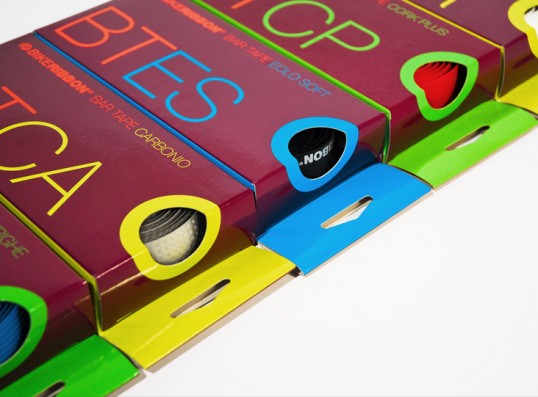 Designed by jekyll & hyde | Country: Italy
"We designed the visual identity of the racing and mountain bike accessories manufacturer Bike Ribbon, we created the new packaging line. The packaging system relies above all on its typography and colour scheme to make the brand stand out from the competition. While putting the system together, great care was taken over the details, such as the appearance of the symbols in the assembly instructions."
May 18, 2012 | 4 Comments
Designed by Ben Suarez | Country: United States
"I wanted to take a different approach to skateboard product packaging and make them a bit more mature and clean. I strayed away from the usual bright and flashy style that we are used to seeing and created it with more of an industrial and ever so slightly grunged up appearance."
April 26, 2012 | 1 Comment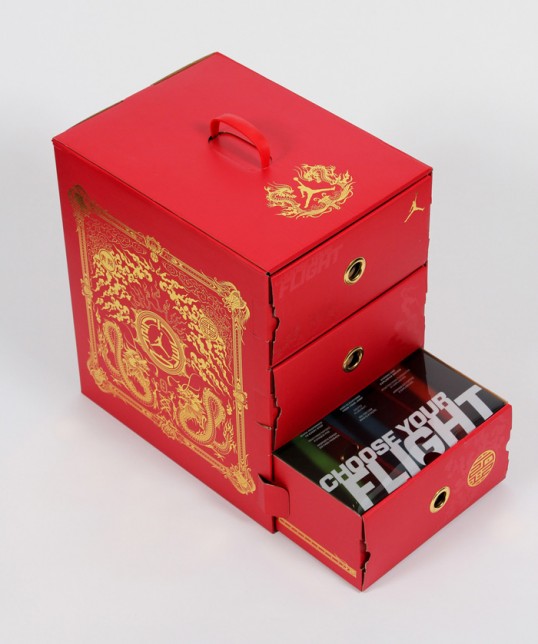 Designed by Tom Lane | Country: United Kingdom
"Air Jordan 2012 'Year of the Dragon' is a collaboration between Tom Lane & Air Jordan.  What started out as a packaging artwork commission snowballed after the first round of visuals and extend to include artwork for the shoe, a bag, some apparel, and a few more things to come.
The commission was to create a look and feel that bridged the gap between ancient chinese cultural references and the Air Jordan story. Whilst also bringing an edge of luxury and prestige to the forefront. Another challenge was to create a system to the design so that it could adapt to different size boxes and be rejigged by the Air Jordan designers. The final box size was yet to be fully determined so the artwork needed to be able to expand in width and height. All the elements therefore had to be individual so they could be shifted around without destroying the overall effect."