September 18, 2013 | 5 Comments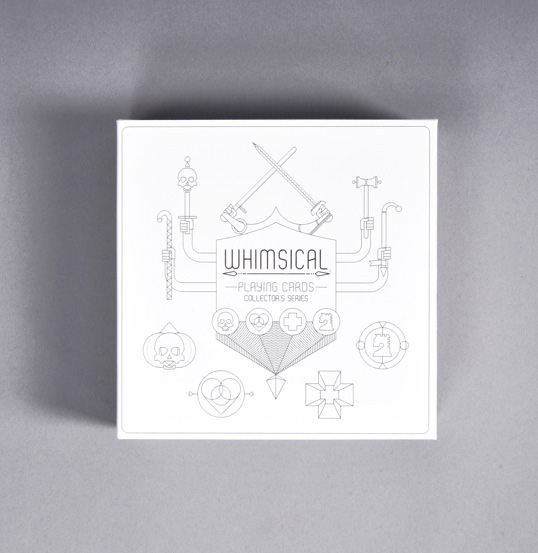 Design by Oksal Yesilok | Country: Turkey
"This is a single deck of 54 cards. Design flies, diamonds, hearts and spades instead of using symbols to understand the symbols has been to create new symbols. Based on the concept of logo design that I created whimsical illustrations that have identified and encouraged. In general, a certain line art made using the technique of vector based graphics language that supported the program. Take the time to complete the printed version of the design lasted 3 months."
September 6, 2013 | 3 Comments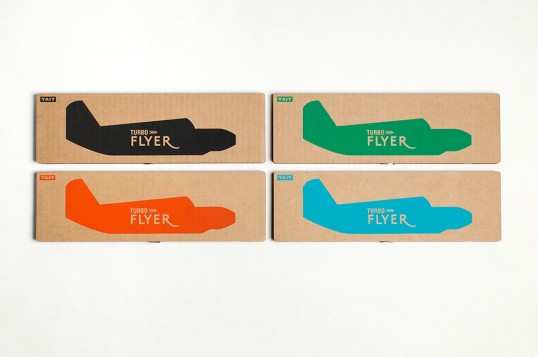 Designed by Tait Design Co. | Country: United States
"I've always loved vintage toys and wanted to take the classic hobby shop airplane that everyone had as a kid and elevate the design to new heights. I have been working on the product & packaging design for the last 4-5 months and am now in a place where I can produce these in multiples at my home studio – I do everything completely by hand.
The packaging is very unique! With a satisfying velcro-snap, it opens up to reveal the plane parts that are encased in the cardboard packaging. I've been meticulous with every design detail in the creation of this product."
February 7, 2013 | 1 Comment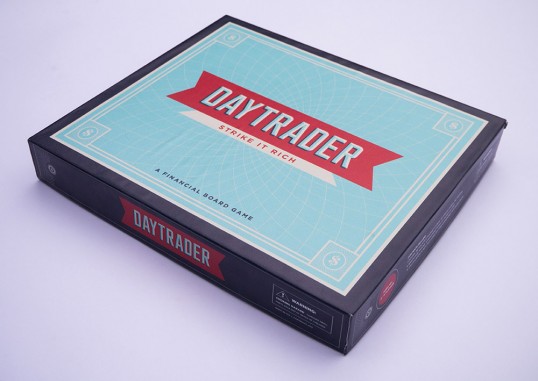 Designed by Italic | Country: United States
"Daytrader is a really funny and educational game created by Samir Lyons. It's a financial board game that brings you the thrills and chills of investing in the stock market but without real risk. It's simple, educational and fun.
Italic was enlisted to give Daytrader a unique and playful look & feel.  The design draws inspiration from classic American business signage and simple currency-like illustrations as a tribute to the golden age of finance and Wall Street.  The Americana feel to the game adds a warm, approachable simplicity to the chaotic and complex world of economic affairs. Daytrader is designed so a wide range of people can enjoy the experience of playing, from families around the dinning room table, to finance gurus, students, board game geeks and beyond."
January 12, 2013 | 9 Comments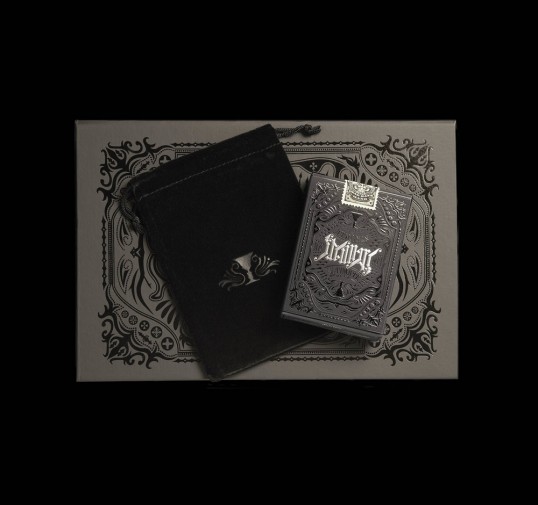 Designed by Stranger & Stranger | Country: United Kingdom
"To celebrate the year we broke out of our alcohol comfort zone and designed premium olive oils, fine foods, luxury luggage, and just plain crazy new stuff, we teamed up with the amazing Dan & Dave to create this, our Ultimate Deck."
January 2, 2013 | 9 Comments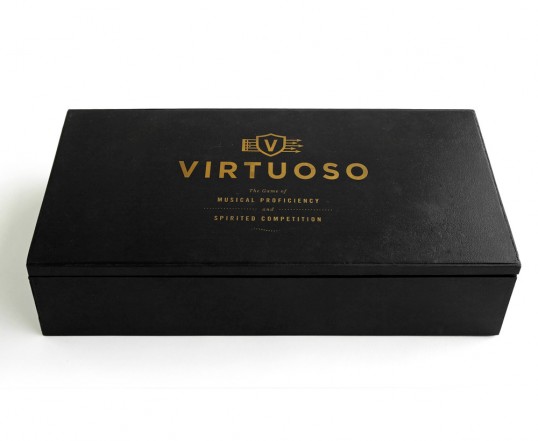 Designed by Caleb Heisey | Country: United States
"A self-initated project, Virtuoso is an educational trivia game geared towards high school and college students studying to become musicians. In the game, players challenge each other's knowledge of classical music trivia, racing their way across the orchestra, and often auditioning to position oneself closer to the finish line. Only those with acute knowledge of music theory, history, and listening comprehension will be able to become a true virtuoso and win the game."
October 22, 2012 | 1 Comment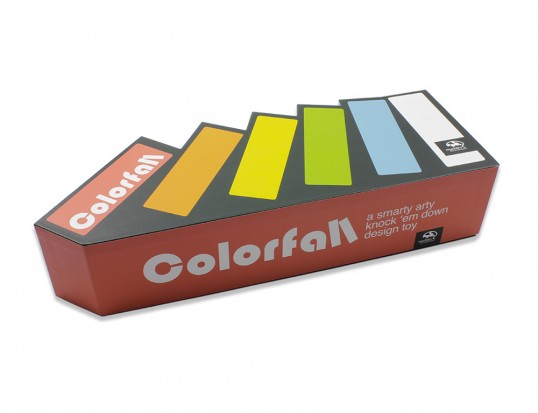 Designed by Marbles: Brain Workshop | Country: United States
"At Marbles: The Brain Store, we believe there's an almost innate sense of satisfaction that comes from setting up dominoes into elaborate design, then knocking them down and listening to their gentle click-clack sound.  And that's all fine and dandy, don't misunderstand. But where's the color?  Where's the whimsy? Where's the ability to create striking images based on design cards or random ideas you have floating around in your noggin They're all right here in Colorfall!
Our product itself was designed by Chrissy Quinlan and Brad Hoffman, after winning a product design contest held at their university. The box was a collaboration of much hard work on behalf of the Marbles: Brain Workshop team (a division of Marbles: The Brain Store). There were many changes and shapes before the box could become something mass produceable, but the whole time we aimed high to create a box that reflected the fun inside: bright colors, just enough cheeky quotes, and lots of knocking down of tiles!"
August 14, 2012 | 4 Comments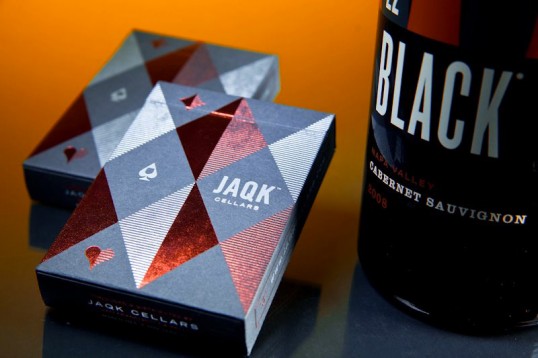 Designed by Hatch | Country: United States | Buy it
"JAQK Signature Playing Cards combine distinctive contemporary design with the peerless quality theory11 is known for. The tuck case is an elegant mix of red metallic elements on soft touch French paper. Exclusively at theory11."
April 3, 2012 | 8 Comments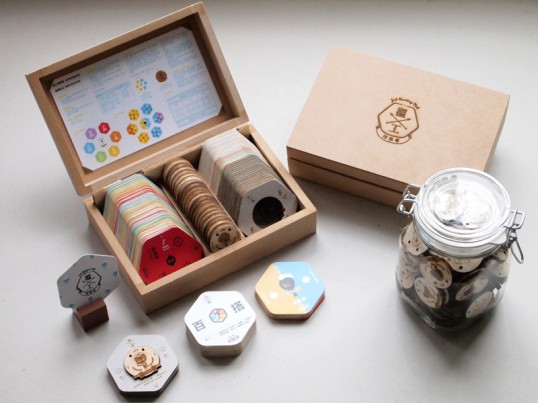 Designed by Thingsidid & Nekogato | Country: Hong Kong
"Job Hunting Club is a pleasant card game designed for dysgraphia students to learn about their future pathways after school. The concept of this card game is based on the Holland Occupational Themes (RIASEC) which represents a set of personality types described in a theory of careers and vocational choices.
We created the entire game starting with the identity, including distinctive character design of different careers, a set of colorful function cards, and wooden game tokens which are all finally packed as a tiny portable wooden boxset."
March 10, 2012 | No Comments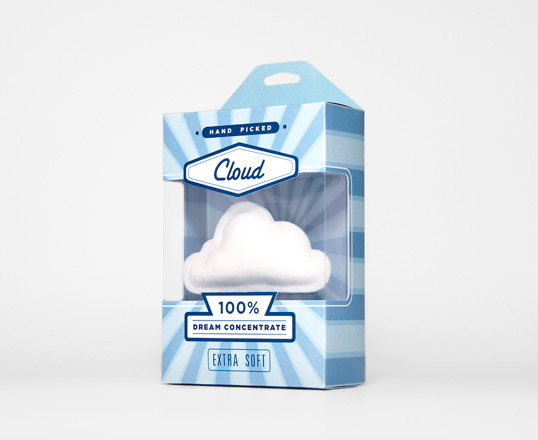 Designed by Cloud Inc | Country: Australia
"Hand picked cloud in a packet. Studio promotional piece."
March 6, 2012 | 2 Comments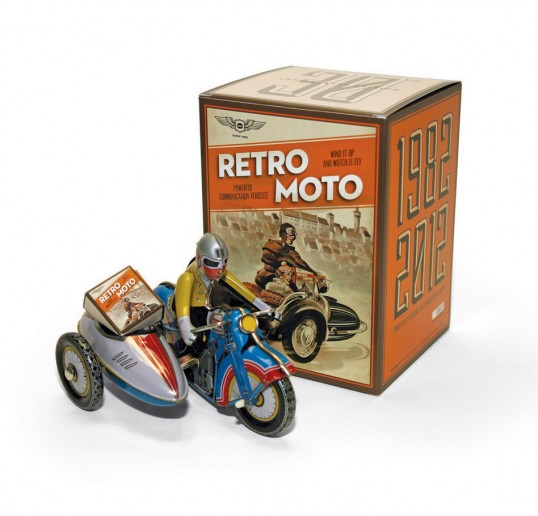 Designed by Webster | Country: United States
"Retro Moto was the 2011/2012 holiday mailer from Webster. Each year a fun creative piece is designed to say thanks to our clients and colleagues. This is the 30th consecutive year of a holiday promotion from Webster, an interdisciplinary design firm."