March 18, 2010 | 1 Comment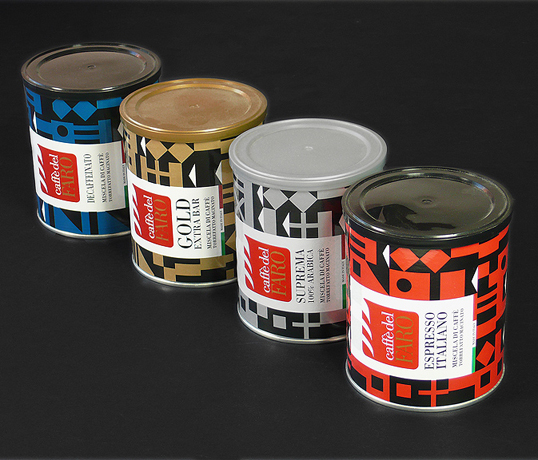 Designed by Iceberg | Country: Italy
"Iceberg created the corporate identity for "Caffè del faro". In a successive step, the studio designed two different product lines.  The classic line has a white background where the coffee description becomes the main graphic element.  The top line is based on textures composed by International Marine Signal Flags  (the name "Caffè del faro" means Lighthouse coffee). Using colours and the flags like an alphabet, the studio created the packaging textures, different for every blend."
March 10, 2010 | 2 Comments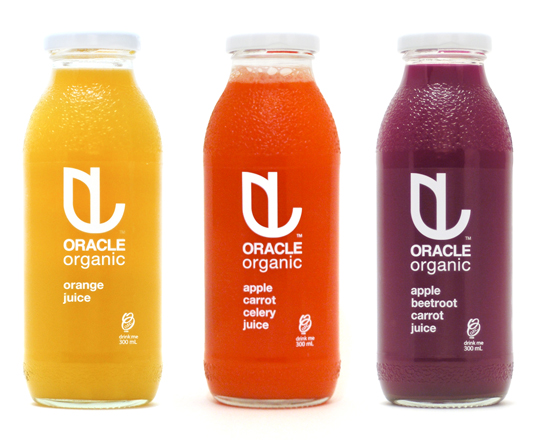 Designed by Fenetik Design | Country: Australia
"When we originally sat down with Oracle, the company had been in production for a little over a year, and with products starting to fill local and national grocery store and cafe shelves, they were ready to take a look at strengthening their labels and packaging.
After looking at the previous bottle, which had a bit of a busied pattern effect on an opaque wrap around label, the objective for our design seemed clear – to produce packaging that let the richness of the juice shine through. By allowing the juice to provide all of the needed colour, we were able to utilise minimal white text as the display for the company branding and juice variant details. In doing so, we were able to "fill up" the logo with the product itself. As the juice colour becomes the signifier for the variant, customers can easily spot their flavour on the shelf, and in their side by side combination, the entire range starts to take on the effect of a little fruit and vegetable garden ready for picking."
March 2, 2010 | 7 Comments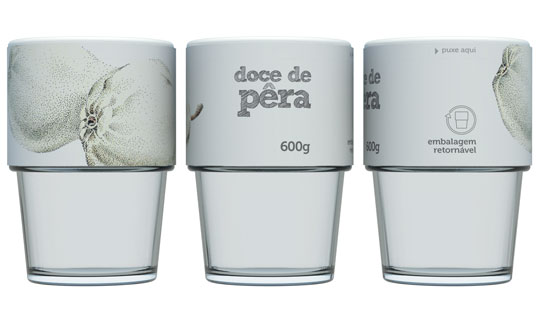 Designed by Roberta Zanette | Country: Brazil | Font: Sketch Block
"In 2009, I graduated in Industrial Design at UniRitter (Porto Alegre, Brazil). In order to do my final project, I decided to draw packaging for jam and jellies, because these products are pretty popular not only in the south of Brazil, but also in many other places. I had two main goals with my project: to affect the environment as little as possible and to develop a product with easy access to a great number of people.
Concerning the environment goal, I decided to project a returnable packaging system. After being used, the packaging should go back to their factory, where they would be washed and potted again. In this system, it is not necessary neither to discard packaging nor to manufacture new ones. I chose glass as the packaging material because it is very resistant and it can be recycled without losing any of its physical and chemical characteristics.
February 26, 2010 | 1 Comment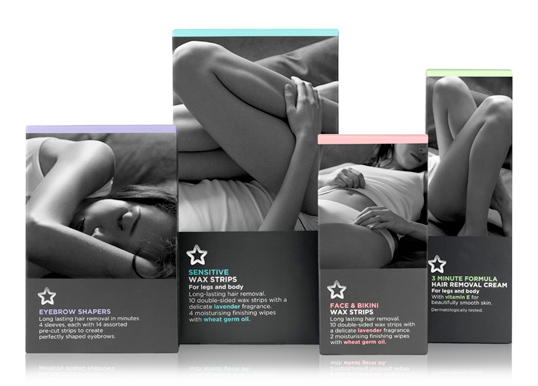 Designed by Burst | Country: United Kingdom
"We wanted to take away the embarrassment factor of the whole depils sector, which seems to be generally treated the same as SanPro in its styling. We have focused on the beautiful natural body, using high contrast black and white photography that has a sheen effect, emphasising the smooth skin and evoking the emotion of someone being at one and relaxed with the whole situation. The close up black and white editorial photographic style to empower and inspire the purchaser, not make her feel like a 'bloke' that needs a shave or a 'hairy old witch'. The high contrast images use relevant parts of the body to help communicate which product to use and the coloured band at the top helps differentiate further."
February 25, 2010 | 2 Comments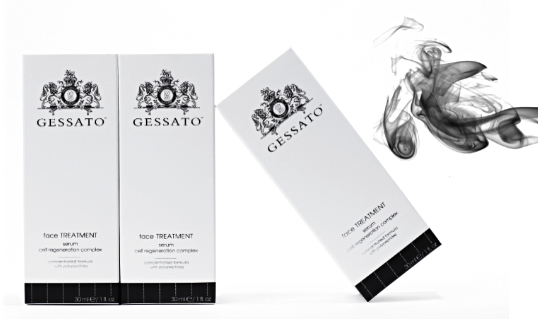 Designed by Gessato | Photography: Christian Garibaldi | Country: United States | Buy it
"The name Gessato describes the chalk-stripe suiting fabric that sets the tone for the products and packaging inside and out, and refers to the traditional elegance of contemporary Italian aesthetics and culture.
The noble lions af Italian royalty, a symbol of richness and strength, the naturally stark silver and white palette, symbols of peace, serenity and well being; and the Latin motto, "providentiae memor" (with gratitude for divine guidance) converge to outwardly represent the essence of Gessato's products."
February 23, 2010 | No Comments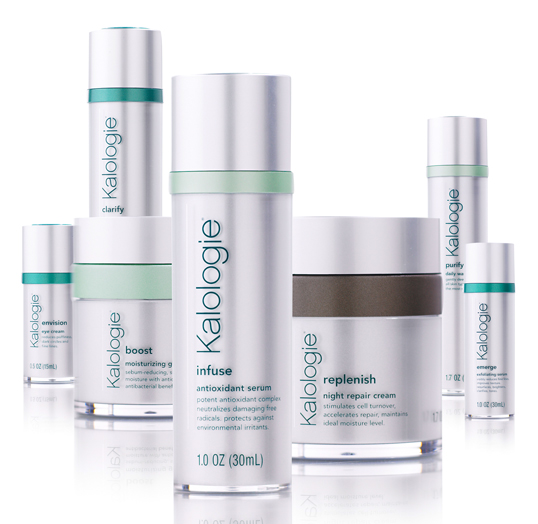 Designed by Anthem Worldwide | Country: United States
"Anthem Worldwide designed a simple, sophisticated package using classic colors to appeal to both sexes," commented Philip VanDusen, executive creative director of Anthem's San Francisco office. "By combining the green and white coloring traditionally associated with healthcare with an approachable brandmark befitting a high-end beauty company, Anthem created the perfect blend of expertise in the science of skincare along with beauty for this premium product line's packaging."
February 17, 2010 | No Comments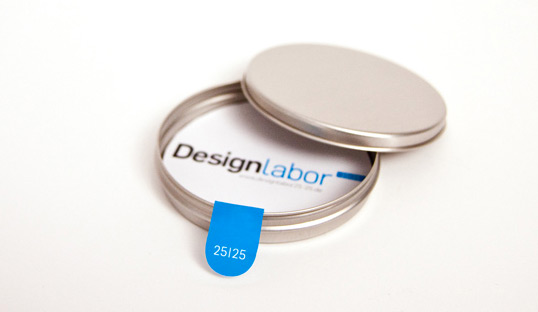 The project Designlabor 25|25 has been launched online: packaging design in order to build the stage for fictive and real products.
Hamburg, February 2010. From March 1st to 25th the project Designlabor 25|25 will create a pop-up store with extraordinary packaging design in the kulturreich Galerie Hamburg. In 25 days 25 designer will fill the empty white rooms of the gallery with outstanding, innovative packaging design. During this time the gallery will be used for exhibition space as well as for workroom.
Within the live experiment designs shall be developed that provide fun and provoke thinking, also they are all imaginary.
February 4, 2010 | 1 Comment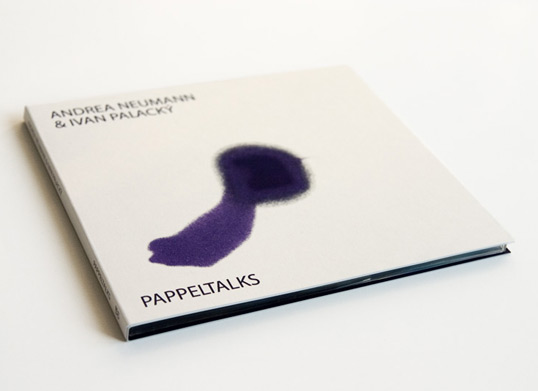 Designed by Hubero Kororo | Country: Czech Republic
This is absolutely amazing. Be sure to read the full description and watch the video below.
"Uceroz is a new music brand by Ivan Palacký, a musician playing an amplified knitting machine called Dopleta 160 (180). The title "Uceroz" is an abbreviation created from two Czech words : "učesán a rozcuchán". It consists of two editions, where "učesán" represents a smoother kind of musical expressiveness however "rozcuchán" tends to be more experimental.
February 3, 2010 | 2 Comments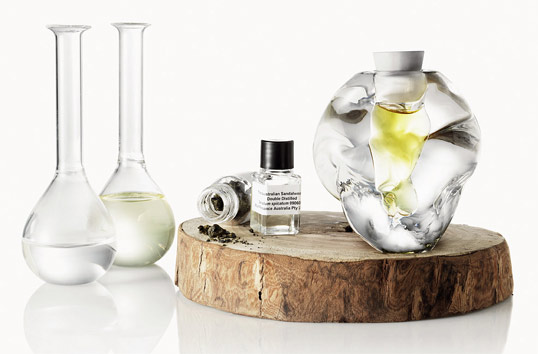 Designed by Lance Mcgregor & Alan Iwamura | Country: United States | Buy It
Each bottle for Humanity Fragrance is hand made in Brooklyn by Alan Iwamura and is made entirely of glass, including a white glass cork. The fragrance is a fundr
aiser to raise money for a piece of public art, the Humanity Perfume Fountain, to be placed in Brooklyn's McGolrick park this summer, with 100% of the proceeds from the sale of the perfume going towards its construction.
February 3, 2010 | 3 Comments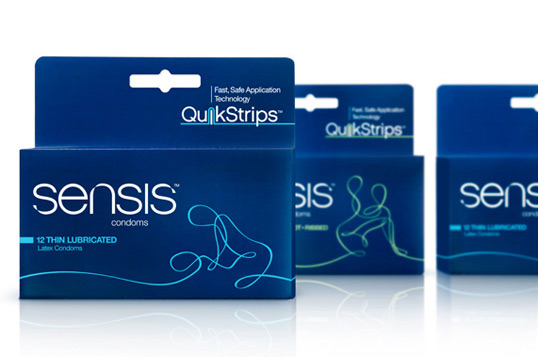 Designed by Spring Design Partners | Country: United States
Define: Uncover white space opportunities and ensure appeal across multiple demographic segments for the launch of a new condom brand featuring break through application technology.
Develop: Shared consumer insights uncovered in our proprietary Design Insight Research™ process allowed us to creatively connect the functionality of the QuickStrips™ technology with the passionate Sensis™ brand.
Deliver: Our design solution utilizes continuous line movement to deliver an emotionally engaging brand design with iconic brand attributes.