November 10, 2009 | 5 Comments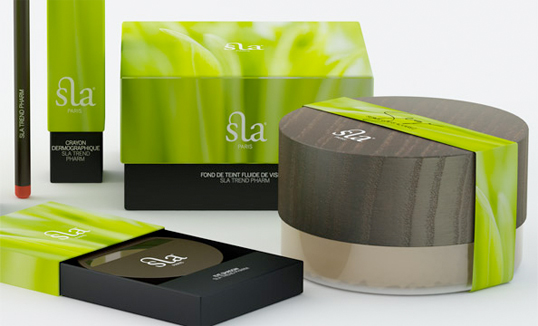 Designed by Zoo Studio | Country: Spain
Simple, logo-driven packaging for a cosmetics company. The most beautiful piece in the collection has to be the wood-capped loose powder container, although there is a lot to be said for the bright white type paired with the matte black packaging (shown after the jump).
November 5, 2009 | 9 Comments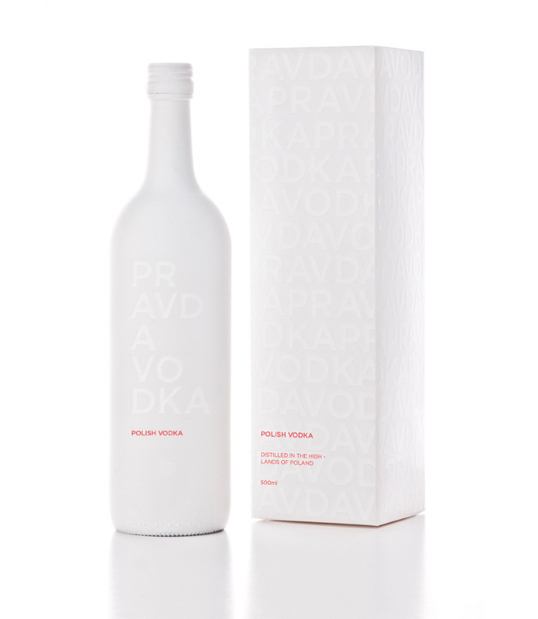 Designed by Samantha Ziino | Country: Australia
This package looks and feels ultra clean and the all-white bottle would be sure to stand out on a shelf in a bar.
November 4, 2009 | 4 Comments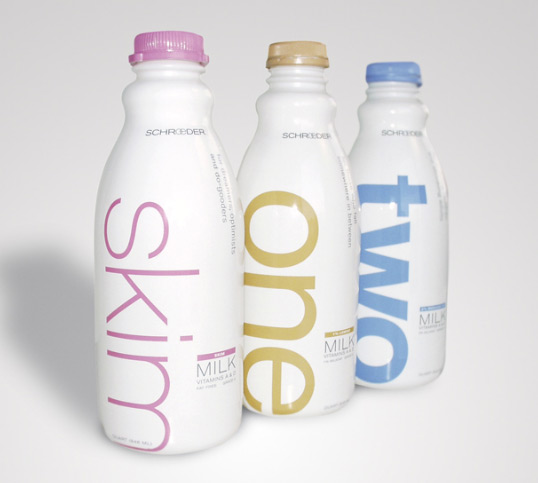 Designed by Capsule | Country: United States
"We designed a completely new look for Schroeder, one that communicated on three levels. The first level is a clean, white opaque package that communicated a European sophistication. The next level is the use of the words One, Two, Whole, and Skim each scaled reflect the fat level of the milk, The last is the use of rotating, esoteric phrases that spoke to consumers in an anti-marketing language. Phrases like for dreamers and optimists and for those who fall somewhere in between. The early results speak for themselves. Schroeder saw a sustained 15% increase in distribution due to their new packaging and 22% increase in sales of milk during a recessionary economy."
October 16, 2009 | 5 Comments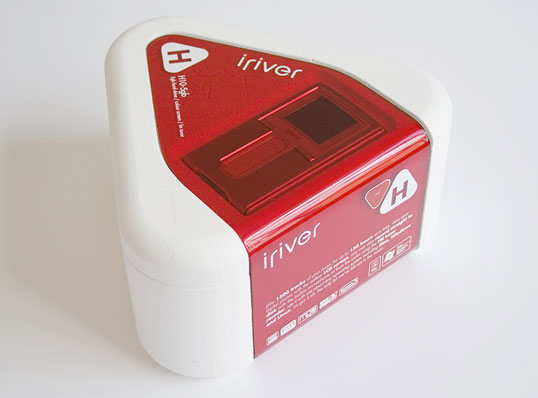 Designed by Daniel Freytag | Country: United Kingdom
The contrast between the glossy, transparent red plastic and the opaque white casing is rather lovely indeed.
October 15, 2009 | 2 Comments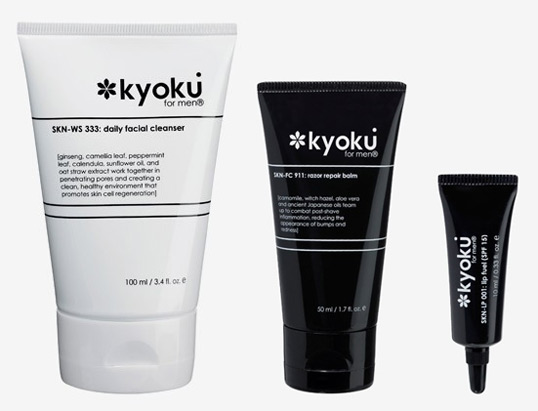 Designed by Alvaro Group | Country: United Kingdom | Font: Century Gothic | Buy it
Clean, minimal design paired with black and white blends to create a beautiful package for Kyoku for Men.
October 13, 2009 | 2 Comments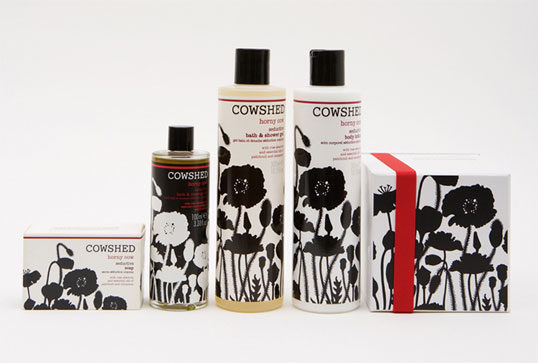 Designed by Nina Chakrabarti & Bloom | Country: United Kingdom
Cowshed products definitely stand out on a shelf with their strong black and white floral imagery.
September 25, 2009 | 1 Comment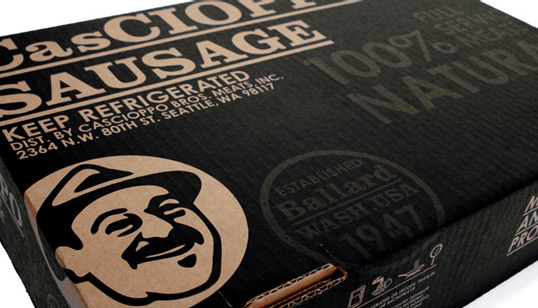 Designed by Turnstyle | Country: United States
"CasCIOPPO (pronounced: Catch-Ope-Oh) Sausage is a purveyor of fine sausage and other miscellaneous meat food products. The found, Same CasCioppo passed the business on to his son, Tony. Tony hired us to update the identity and packaging to differentiate it from the other green, white, and red Italian-esque sausage packaging on local shelves. We redesigned materials with an intetionally industrial aesthetic as a nod to CasCioppo's home grown Ballard, WA roots and we kepty the charming illustration of Sam for continuity."
September 21, 2009 | 4 Comments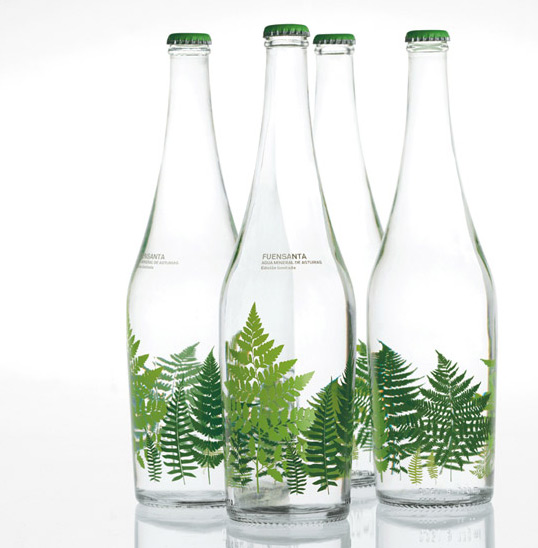 Designed by Pati Nunez Associats | Country: Spain
"Aguas de Fuensanta has commisioned us a series of designes to be printed on 75cl glass bottles and sold in restaurants and gourmet shops.
The aim is to place Fuensanta in the world of designer waters and to reach more 'chic' commerces.
Fuensanta's origin is linked to nature and this is what we wanted to transmit, so we tried to imitate mother nature's way and imagined what would happen to a glass bottle if we left it in a green forest: vegetation would wrap itself around the bottle.
This is the first design of the series, printed in May 2008 in three colours, two green tones and white for typography."
September 18, 2009 | 7 Comments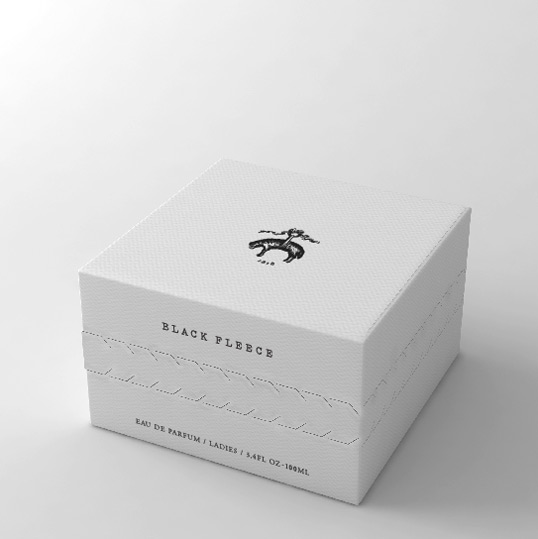 Designed by ESTABLISHED | Country: United States
"This packaging for Brooks Brothers combines the traditional world of fine tailoring with the distinctly forward thinking attitude of Thom Brown's Black Fleece collections. Ceramics and references to office stationary of the 1940s are reinterpreted in a thoroughly modern way. A zip-strip on the secondary packaging tears off to remove all graphics, revealing a pure white inner box, containing layers of cut-out felt and fabric used in suit-making, cushioned around the bottle. This unique way of holding the bottle replaces the usual plastic or cardboard protection generally used, while reflecting the heritage of the brand in tailoring."
September 6, 2009 | 3 Comments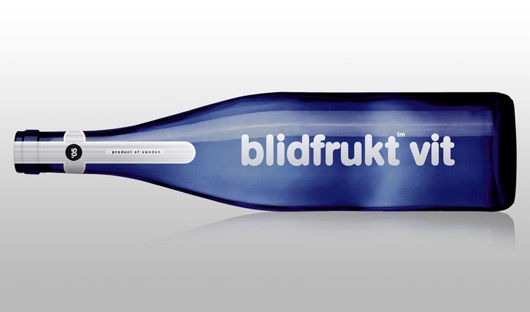 Designed by Lowres | Country: The Netherlands
"The packaging of the product – white wine from Sweden is totally based on Swedish characteristics. The cross from the Swedish flag, the color of the glass and the poetic name of the wine – which is also a bit in contrast with the rough Swedish landscape."