September 21, 2010 | 1 Comment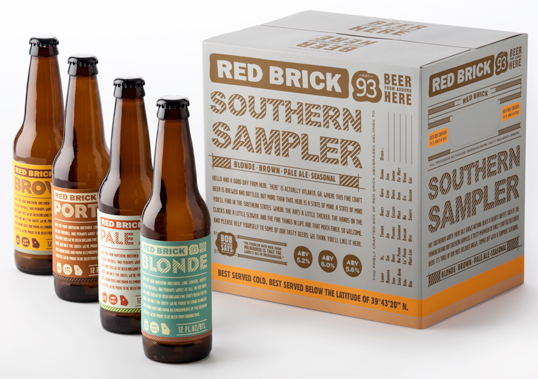 Designed by 22 Squared | Country: United States
Aimed at the Southern US market, this locally made beer features humourous, copy-intensive packaging and uses four striking colourways to differentiate flavours.
September 5, 2010 | 5 Comments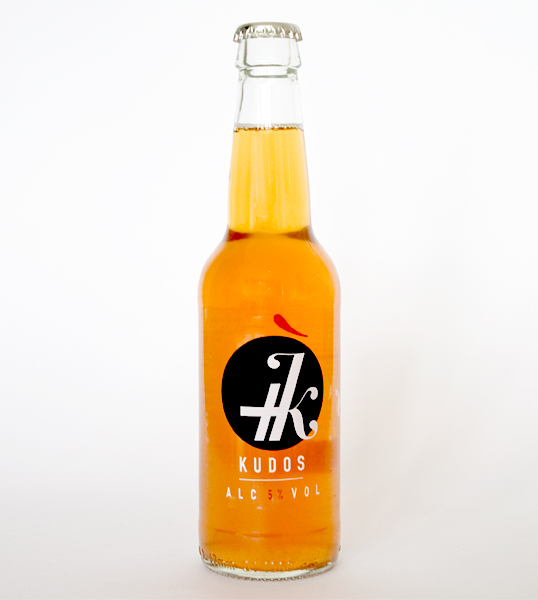 Designed by Ryan Martin | Country: United Kingdom
"Kudos is a new beer product from Green Room Ales, it is revolutionary in that it is brewed like a beer but filtered like a lager.
Rather than create just a label we wanted to create an entire brand which can be built upon and developed. Kudos is distinctly different."
August 11, 2010 | 5 Comments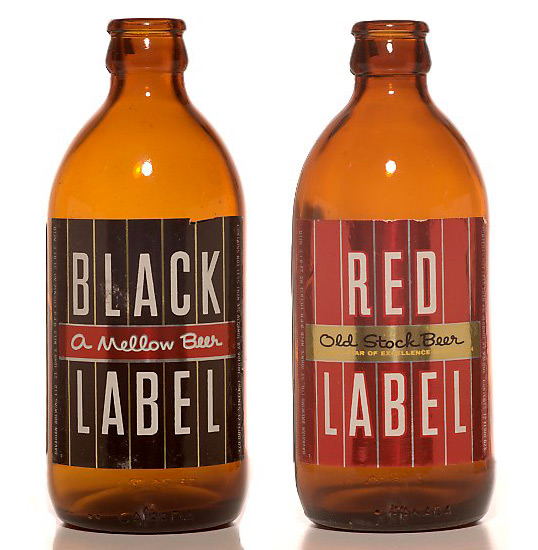 "The stubby beer bottle was Canada's national beer bottle from 1961 to 1984. In 1961 the Dominion Brewers Association (now the Brewers Association of Canada) replaced the heavy, bulky, non-standard 12oz "pint" and 22oz "quart" beer bottles with a new more efficient designed "stubby" bottle to be used by all Canadian breweries."
June 14, 2010 | 15 Comments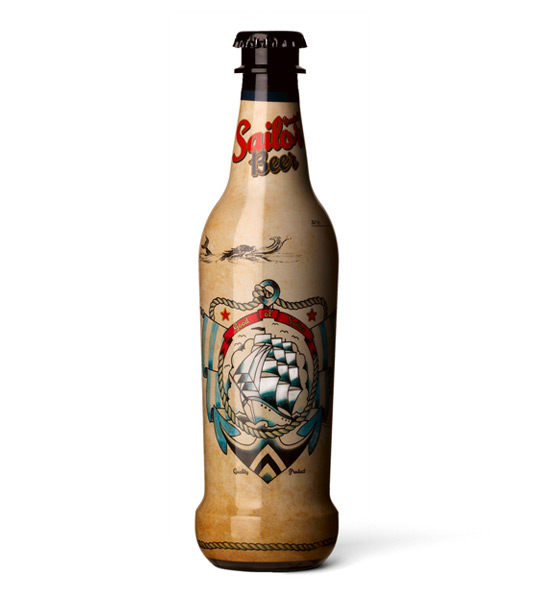 Designed by Entire | Country: Sweden
"With a bottle of designs from a bygone age, when sea monsters torn free of the major oceans and tattoos were for sailors crawling with beards. With this feeling that based incorporates our new life in the mythical brand Sailor."
April 20, 2010 | 12 Comments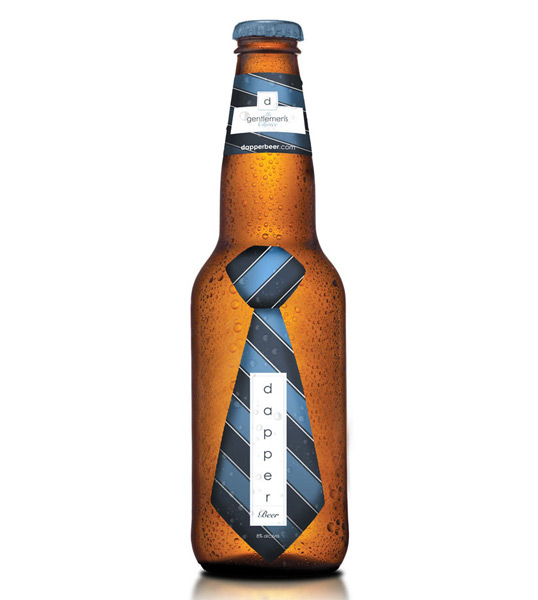 Designed by dd|a | Country: United States
"We at dd|a are brand zealots and proud of it. There's no brand half full or brand half empty here; our brand cup overfloweth. Indeed, we have even been brewing our own homebrew, "dapper beer". Dapper Beer is dd|a's own packaging done for our fine brit co-worker."
April 13, 2010 | 6 Comments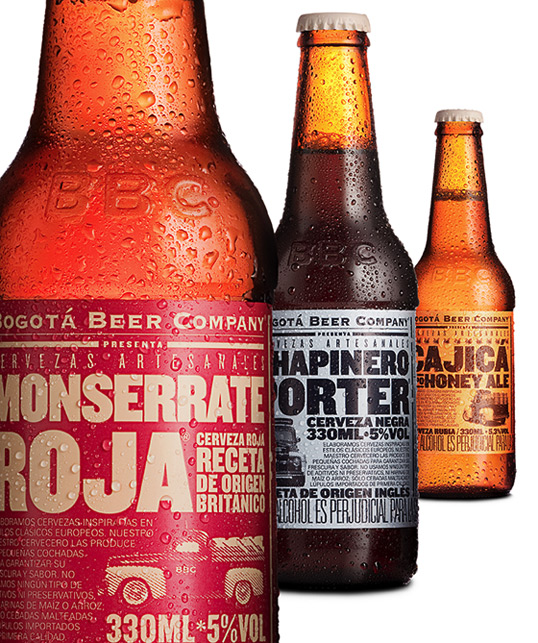 Designed by Lip Ltda | Country: Colombia
"This is a series of labels we created for our client Bogotá Beer Company, a microbrewery located, yes you're right, in Bogotá. The icon of the brewery is the old Ford truck which, indeed, delivers the beer to your home, so it's present in the labels along with a very strong typographic work. The 4pack is a generic for any combination of the BBC beers."
March 23, 2010 | 3 Comments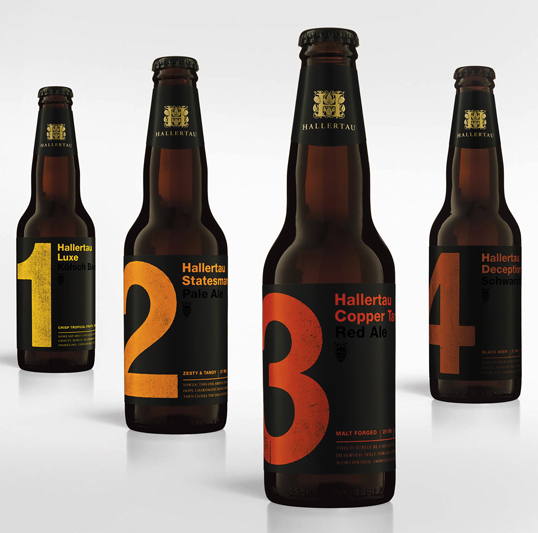 Country: New Zealand
Simply naming their beers in the order that they were produced proved to be a great concept that lead to beautifully designed bottles for Hallertau's first four beers. Be sure to also check out our previous post on their lovely bottles of Extra Strength Heroic Beer. Does anyone know if Degree Design was responsible for the work above as well?
March 16, 2010 | 4 Comments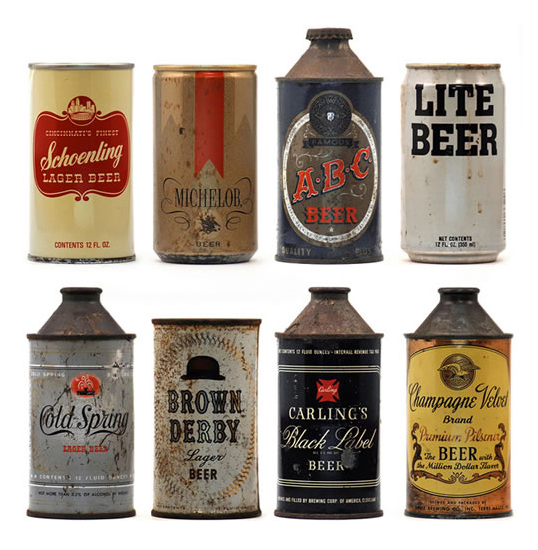 More vintage packaging for your viewing pleasure, this time in the form of beer cans. There is something about the simple elegance of these cans that we don't see much of with the brands of today. Someone should also bring back the spout top cans, what's old is new right?
Via Hello Again
March 13, 2010 | 2 Comments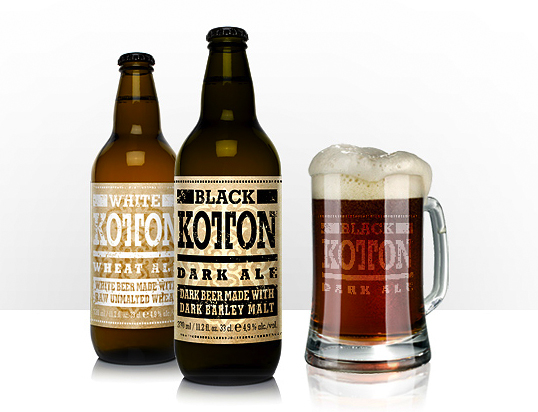 Designed by Dreamerworx | Country: Bulgaria
"Beer for the hard working tough guy. With no doodles, gold platings, any insignificent items whatsoever. Tough as an army boot."
March 5, 2010 | 2 Comments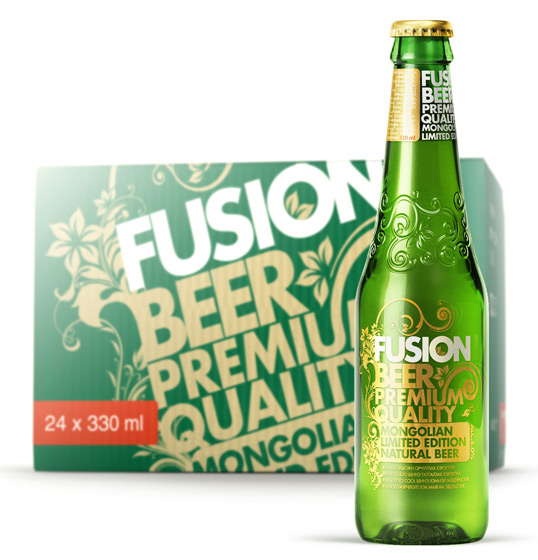 Designed by Depot WPF | Country: Russia
"The purpose: to create a visual image of a new beer for the young target audience of the local premium market. To develop a packaging design and unique form of the bottle (taking into account specific features of Chinese production). Not to try making so-called Mongolian design. The solution had to be worldwide.