August 11, 2010 | 1 Comment
Designed by ILoveDust | Country: United Kingdom
Lovely feather illustrations and unique custom typography are the focus of this packaging for The Good Wine Company.
August 4, 2010 | 1 Comment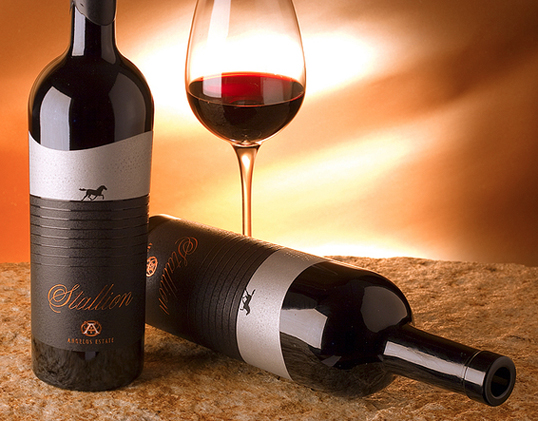 Designed by Jordan Jelev | Country: Bulgaria
"The Stallion Wine of Angelus Estate is positioned in exclusive super-premium class – an amazing wine that can impress every connoisseur. The brand name Stallion comes from the area of the vineyards but also reminds of the spirit and free energy of a young stallion – characteristics that communicate perfectly with the wine itself.
July 27, 2010 | 2 Comments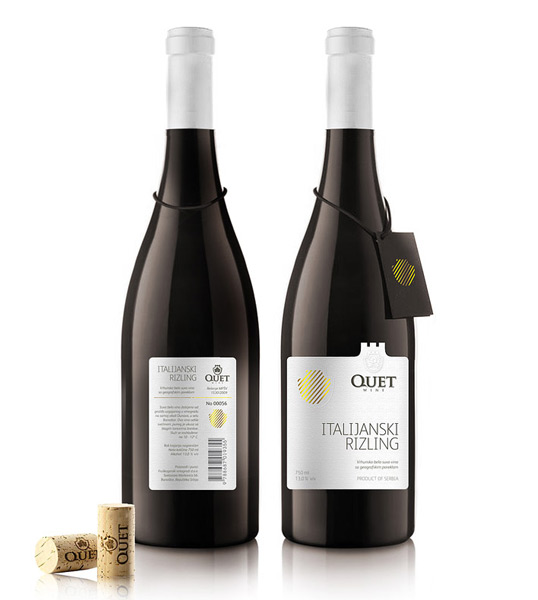 Designed by Peter Gregson | Country: Serbia
New work from Serbian design company Peter Gregson for winery Fruskogorski vinogradi. Clean simple design paired with die-cut labels and gold foil.
July 21, 2010 | 5 Comments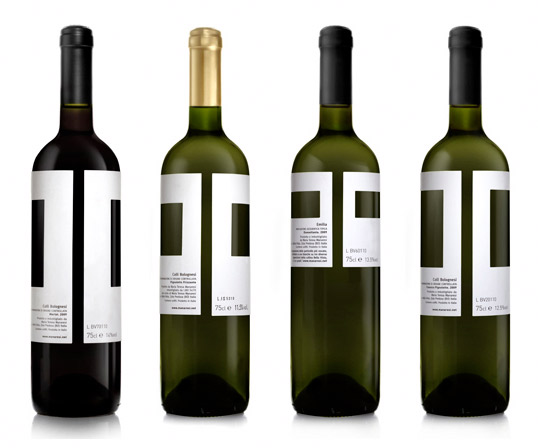 Designed by Mirit Wissotzky | Country: Israel
"Donatella Agostoni inherited the winery from her artist grandfather Paolo Manaresi. Coming from a family that over the years made, appreciated and collected art, to take on its tradition and cultural legacy, she decided to call the winery after him. Then, the whole design concept was created around the world of art and especially Manaresi's art of engraving.
For example, the frame that is created, each time differently, by pressing the piece of aluminum on a bigger piece of paper. This frame became the leading component of the brand, each time it changes format and the art it contains inside. Another important component is the four colors (red, gold, silver, green), one for each kind of wine. These sometimes appear as the dot (inspired by the 'sold' red dot), other times they come in different rectangles formats."
July 15, 2010 | 2 Comments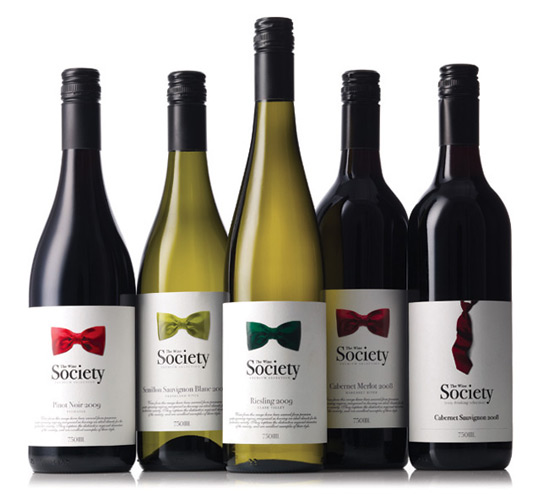 Designed by The Creative Method | Country: Australia
"Brief: The Wine Society wanted to upgrade it's labels from something that was quite generic to something that added a little more value. The Society is competing against many different wineries and it was important that the labels had good standout, reflected the quality and helped beginning to tell the WS story. The labels needed to work across 3 tiers, a value range, a mid range and a more premium high end range. There were over 30 different labels in the whole series so they needed to feel like a group but also stand alone in their tier.
July 14, 2010 | 1 Comment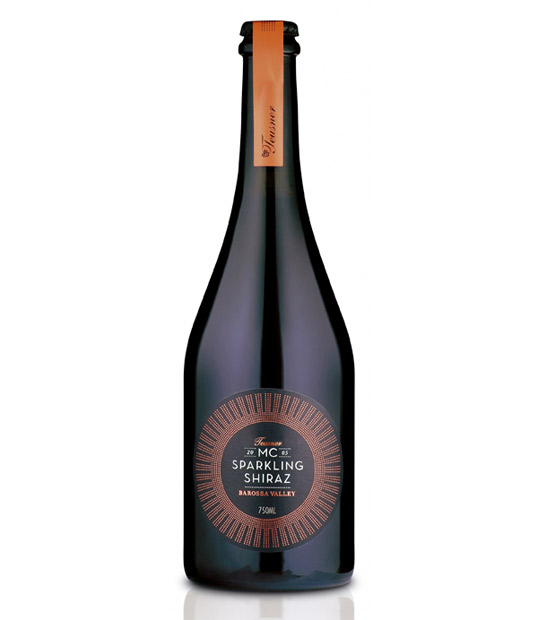 Designed by Sage | Country: Australia
"Teusner Wines are a small boutique winery based in the Barossa Valley, South Australia. They approached Sage to help them create a brand and package to sell their 'MC Sparkling Shiraz' for around AUD $65 retail. The feature graphics on this packaging represent bubbles in their simplest form – circles. The circle pattern, logo and appellation are printed in copper foil to add value to this concept."
July 9, 2010 | No Comments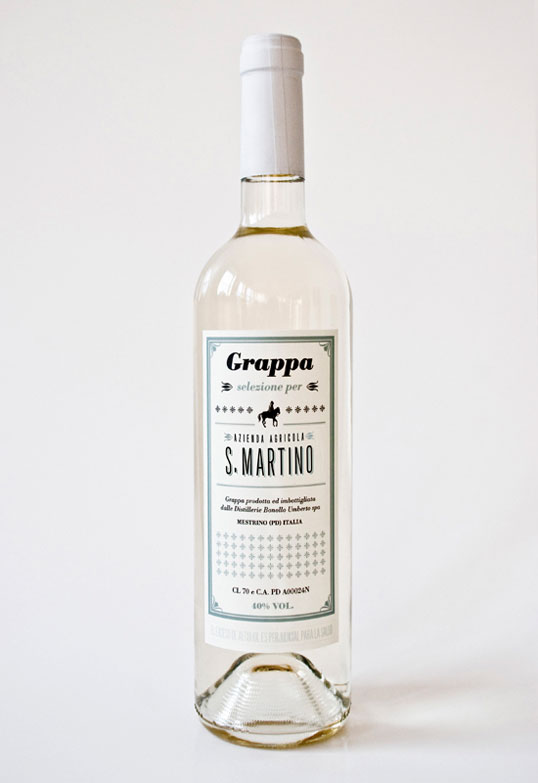 Designed by Rachel Kinrot | Country: United States
Designs created for wine sold in Italy and Colombia. A nice example of mixing and matching different typefaces to create a cohesive finished solution.
June 6, 2010 | 1 Comment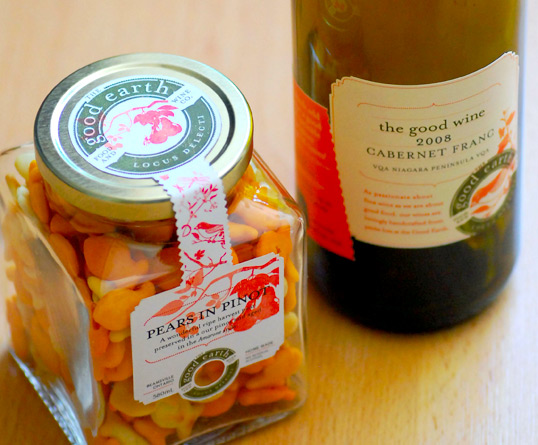 Designed by Insite Design | Country: Canada | Fonts used: Mrs Eaves
"Truly the health of a wine region is measured by what exists in the spaces between the vines. Niagara has a very healthy and quickly growing region thanks to pioneers in food and experience culture like Nicolette Novak of the Good Earth Cooking School located in the Beamsville Ontario tender fruit belt and respected viticultural area.
After a successful 15 or so years of creating and building one of the regions most exciting farm to table cooking experiences, Nicolette was itchy to throw her hat into the wine arena. With the delicate urging of her peers including Ed Madronich of famed Flat Rock Cellars in Jordan, Nicolette was convinced to go for it in a brand perspective and approached us to look at repositioning her well know identity while also coming up with brand extensions for her wine and food packaging.
May 8, 2010 | 1 Comment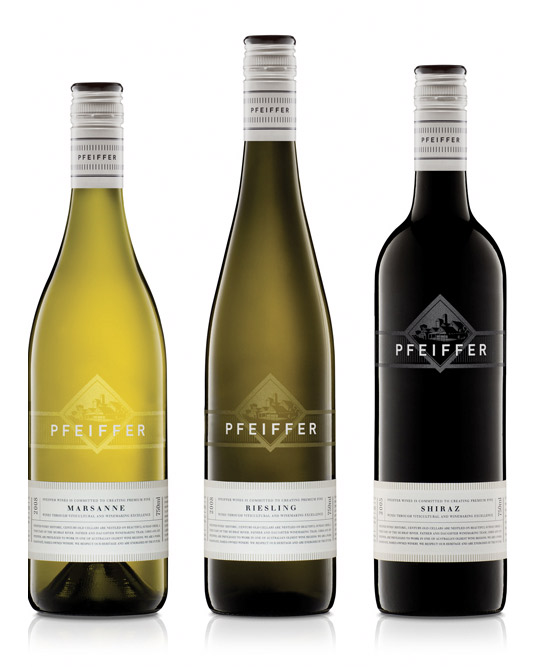 Designed by Frank Aloi | Country: Australia
"Pfeiffer wines is located in Rutherglen, Victoria. Rolled out across all customer touch points, the branding incorporates the wineries historical past, character and colour of the region."
April 12, 2010 | 2 Comments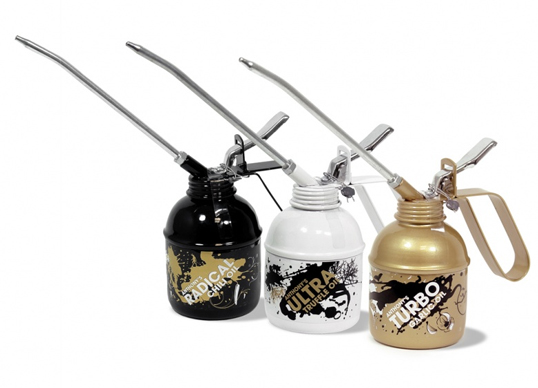 Designed by KOREFE | Country: Germany
"The Mini Garage Winery has its origin in an tractor workshop. Winemaker Anthony Hammond produces his delicatessen products of the mini-series with a touch of the garage workshop.
These three Delikatessöle in the flavors chili, garlic and truffle, not only have motor oil names, but also come in similar packaging: oil cans."