December 1, 2015 | No Comments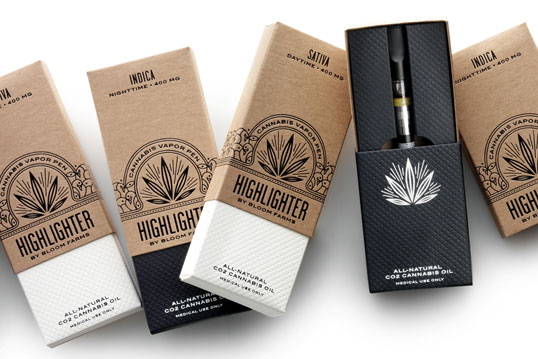 Designed by Pavement | Country: United States
"Designed by Pavement, Highlighter is a brand that differentiates and legitimizes itself from other medical cannabis products with a sophisticated brand approach and elaborate packaging production.
The medical and recreational cannabis market is exploding across the country at a frantic pace. The result is a wide array of package designs, many which reflect fast turn-around production and cluttered, confusing design. Bloom Farms, the parent company for this Highlighter set, wanted to stand out in the marketplace with a sophisticated, and instantly recognizable, brand image that would become the gold standard for this category. Bloom Farms sought a look would not alienate the core "stoner" customer, but the quality of the brand and packaging would allow a mom, for example, to feel comfortable trying this type of product for the first time."

November 9, 2015 | No Comments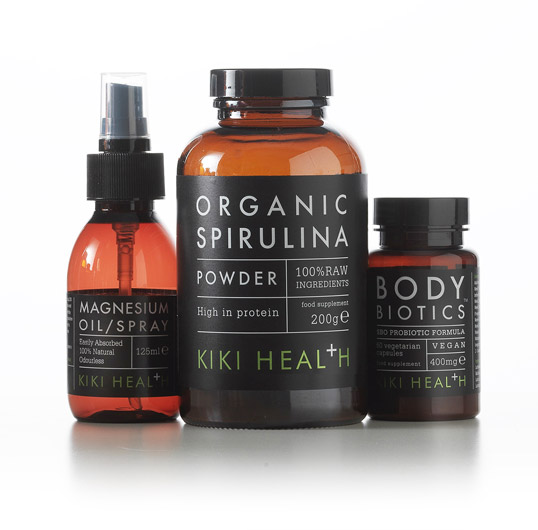 Designed by Studio h | Country: United Kingdom
"Studio h has redesigned the brand identity and packaging design for Kiki Health natural foodsupplements. With a range of over 40 premium supplements, the challenge was to give Kiki Health astrong voice and clarity of product communication in the confusing and crowded supplements market."The tabular format with science lab typography was designed to complement Kiki's apothecary stylebottles. The flexibility of the system also makes it easy to add products to their fast growing range"says Rob Hall, Creative Partner, Studio h. The cross/plus icon replacing the T gives a playful dynamicto the understated brandstyle and emphasises the efficacious nature of the brand."
October 22, 2015 | No Comments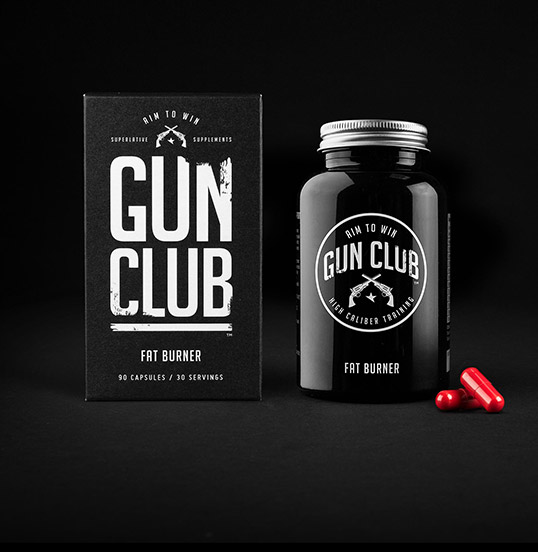 Designed by Robot Food | Country: United Kingdom
"Robot Food was tasked with creating a training supplements brand. In a crowded marketplace characterised by machismo, pseudo-science and gimmickry, the challenge was to enter the sector as a clear winner. Not just a contender.
Robot Food spotted an opportunity early on. They identified that, although men invest a lot of time going to the gym to look and feel good, there was no brand that truly 'gets' them, speaks their language and embodies their lifestyle.
They went in with three positioning options. Secret Service had a strong sense of premium, military-grade precision for the best of the best. Sport Science was a winning formula grounded in efficacy with cut-through minimalism. Contemporary Grit, the chosen route, is packed with rebellious attitude, reflecting the lifestyles of those who train hard and play hard. This was the most compelling as it felt completely unexplored territory. The look and feel blended tattoo art, the vintage motorcycle scene, MMA and other edgy urban subcultures."
October 20, 2015 | No Comments
Designed by Established | Country: United States
"Created in 2003, Cosmedicine is founded upon a legacy of European-based aesthetics treatment. The company operates with an ethos and philosophy rooted in accordance with its originating professional standard of high-quality, results-based, luxurious yet affordable skincare. Established's 2015 rebrand of Cosmedicine elevates the containers to the quality of the formulations. Notable distinctions include ombre-colored cylinder packages, hand-applied seal embellishments, and embroidered drawstring duster bags for travel and storage."
October 20, 2015 | No Comments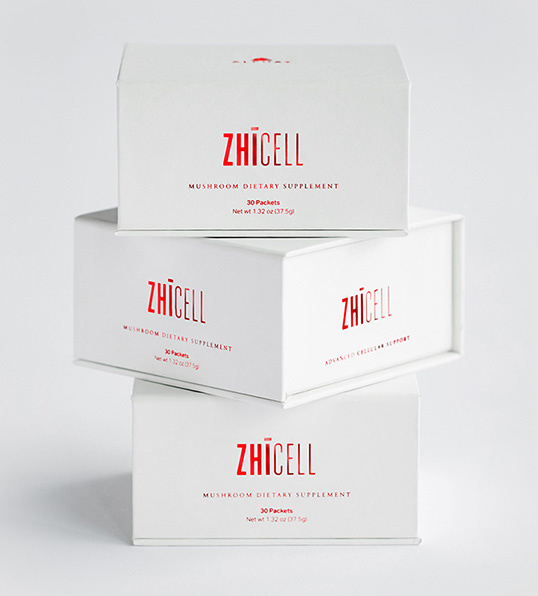 Designed by Shaun Steele | Country: United States
"Premium packaging design for Alphay's Zhi Cell, a nutritional mushroom powder blend that provides enhanced energy, cellular strength, mental focus and physical well-being. This custom clamshell box with a magnet closure has a soft touch white exterior with red foil stamping, a red interior which houses 30, pearl stick packs with gold foil lettering."
October 11, 2015 | No Comments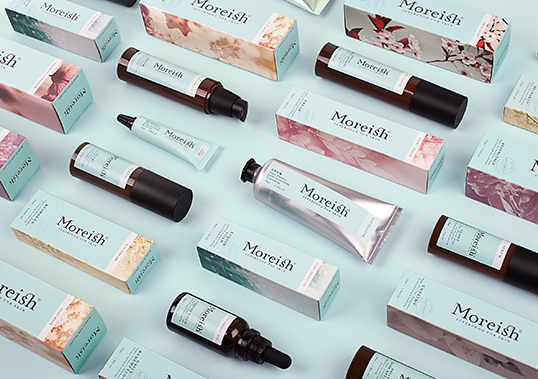 Designed by Milk | Country: New Zealand
"The luxury segment is experiencing the strongest growth in skincare. Moreish was an existing, but underperforming range in pharmacy. The existing brand was centred purely around argan oil and its Moroccan provenance, but the visual architecture was very pharmaceutical in aesthetic and not embraced by consumers. While the already effective formulas have only been slightly altered, the brand positioning, language and design were completely up for grabs.
The new differentiated Moreish proposition is now more relevant to our target audience, we brought this new positioning alive through a more sophisticated pack language. The new positioning needed to work harder than focusing solely on a key ingredient, as these are subject to fads and potentially negative media. The skin is the body's largest organ, and whatever goes on the skin is 'consumed' by the body, so therefore anything applied to the skin should truly nourish like nutrient-rich food does. Leveraging this simple insight, we repositioned the brand as 'Superfood for Skin'."
October 9, 2015 | No Comments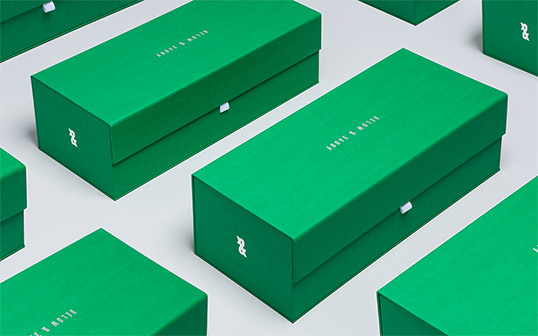 Designed by Butcher & Butcher | Country: New Zealand
"Above & Below by Gbenda-Charles is a single-source, organic skincare solution for men.
The task set to Butcher & Butcher was in positioning Above & Below as a unique challenger brand within the existing—and rapidly growing—men's skincare category.
The key to achieving this was in calling back to the Gbenda-Charles master brand in endorsing and informing product development. The core vision of Gbenda-Charles is one of quality and extraordinary simplicity, and this is echoed by the Above & Below product itself: one ingredient, from one sustainable source, creating a single solution for men's skin care and grooming."
September 21, 2015 | 2 Comments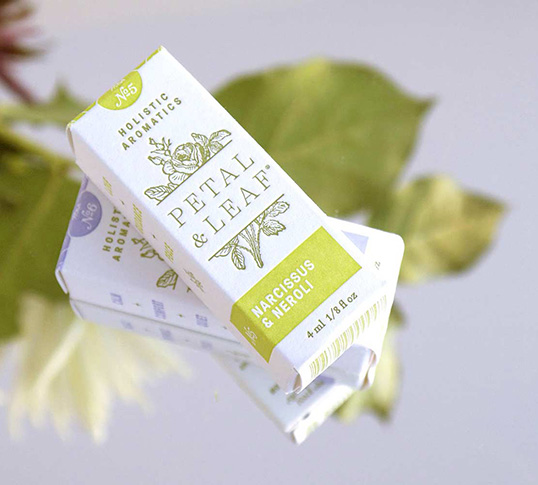 Designed by Officina | Country: Canada
"Petal & Leaf Holistic Aromatics — is a natural line of perfumes formulated by french perfumers, each natural scent beautifully and carefully crafted. Inspired by the line, we created an identity and packaging to reflect the organic nature and intricacies of the product. Each box was custom designed and letterpress printed by Genghis Kern in Colorado for a perfect, polished finish. Designed in collaboration with Petra Cuschieri."
August 17, 2015 | 1 Comment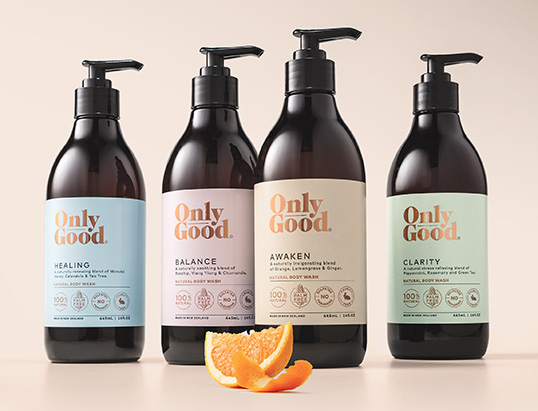 Designed by Milk | Country: New Zealand
"Our brief from long-term personal care client API was to deliver an eco-friendly, 'department-store-type' brand into supermarkets at an affordable price. Making an uncompromising, design-led range accessible, at an affordable price point.
As natural and gentle as it gets the product needs to sell based on more than simply its ethical credentials – it's got to feel desirable and an everyday indulgence.
As always in the FMCG space, quick, clear communication is key – so the name Only Good was key to representing the 'all or nothing', no compromises range. 'Decor appeal' is important – sleek amber bottle, simple design, and strong use of typography make this a pack that can be proudly displayed in the bathroom. A more natural high-end aesthetic."
August 11, 2015 | No Comments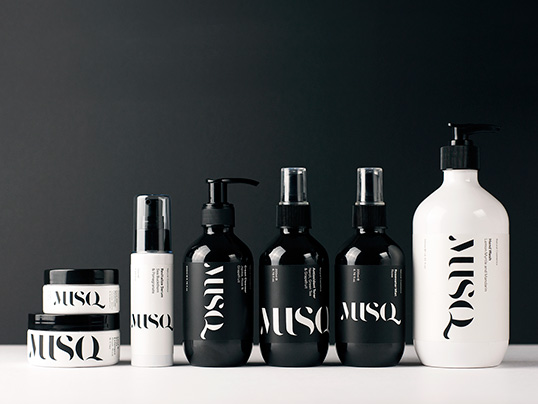 Designed by Black Squid Design | Country: Australia
"MUSQ is an Australian made, natural make up and skin care range. Musq uses real ingredients for real results with no hidden ingredients or hidden agenda. Black Squid Design have created a sleek and upmarket brand for MUSQ Natural Cosmetics, using black and white and creating a strong unified look applied to all products."