January 22, 2018 | No Comments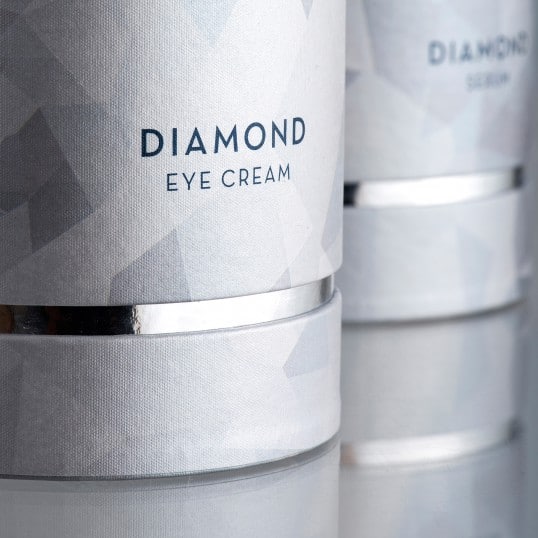 Designed by Lambrecht | Country: Germany
"Our agency did a lot of cosmetic packaging design in the past. Also in the luxury brand packaging field. In the case of the HAERTLING DIAMOND CREAM the inspiration process was not that heavy. We have a luxury cosmetic series, based on diamond dust as one of the main ingredients. Obviously that we use the diamond as main visual element. What we did to give the whole packaging range a dignified appearance, was to create a unique diamond pattern. This pattern is adapted to every single product from the range."
January 7, 2016 | 2 Comments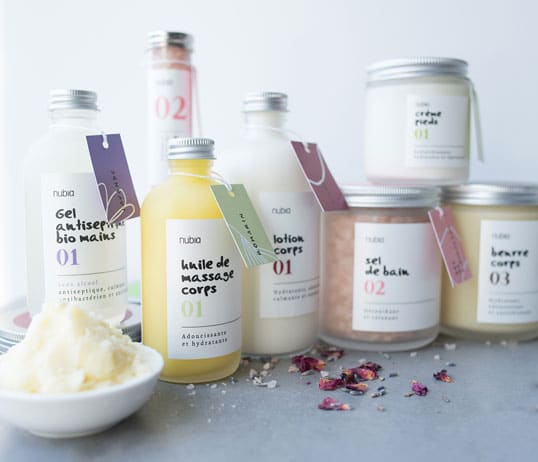 Designed by Alex Nereuta | Country: Canada
"It's not every day that you come skincare products you also want to eat. Nubia's new skincare line is handmade in Montreal using 100% natural ingredients, and includes premium products for the face and body.
The Nubia skincare line appeals to women in their late 20's and older who choose their products based on purity of ingredients, the highest production standards, and social/environmental factors. The packaging accentuates product visibility while balancing a high-end, modern aesthetic with personalized, tactile and colourful touches that highlight the freshness of the ingredients used."
December 30, 2015 | No Comments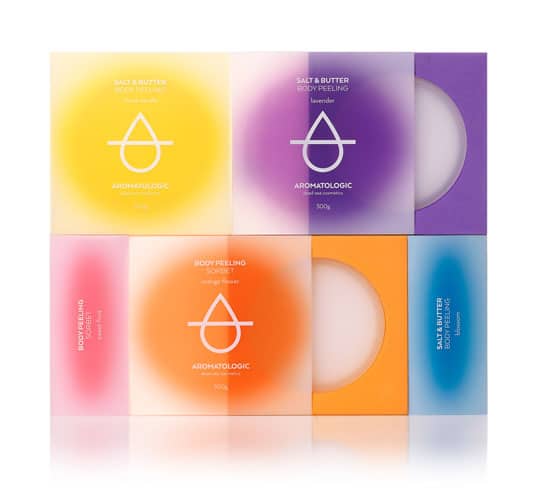 Designed by mousegraphics | Country: Greece
"We worked with our client to build the Aromatologic brand image and story and started packaging applications with the oil perfume series. In the spa line we worked further on the 'logic' component in the brand's name. We designed the glass container, its padded case and plastic cover and devised their graphic design as a game of alternating materials and basic geometric shapes, volumes and colors. The brand logo, invented as the metamorphosis of an essence drop to letter A, is placed in the center of the packaging surface. Vibrant but hazy colors, corresponding to the hue and feel of the spa product in each case, radiate in soft, beneficial waves."
December 25, 2015 | 1 Comment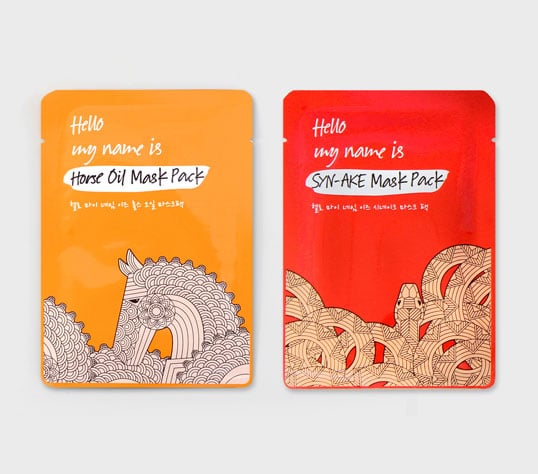 Designed by YANG:RIPOL | Country: United Kingdom
"Hello My Name Is is a skincare brand which extends their name depending on the products. We worked on the package design for their new line of facial treatment masks containing special ingredients from traditional oriental medicine such as horse and snake oils, which have been used for generations.
We have established design principles based on the brand positioning, target market and ingredients.
Inspired by the Chinese pictorial tradition, with its artistic depictions of creatures and patterns, the result incorporates animals camouflaged among themselves to represent the unique ingredients which are the key point of the products."
December 18, 2015 | No Comments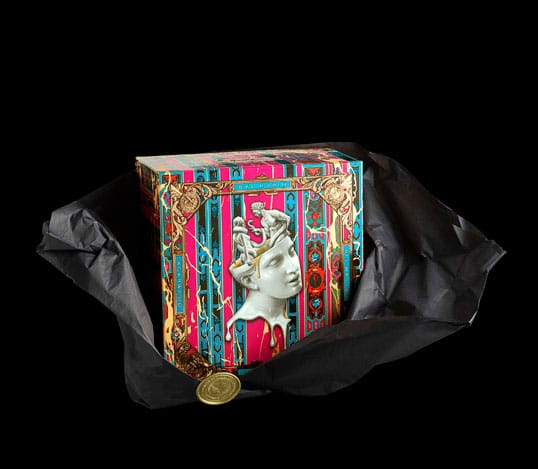 Designed by Stranger & Stranger | Country: United Kingdom
Christmas isn't complete without receiving a special gift from Stranger & Stranger.
"We've always had fun with our holiday production – we've done everything from absinthe to playing cards – and this year was no exception. Eau de Stranger: pour homme, pour femme, pour room freshener."
December 3, 2015 | 1 Comment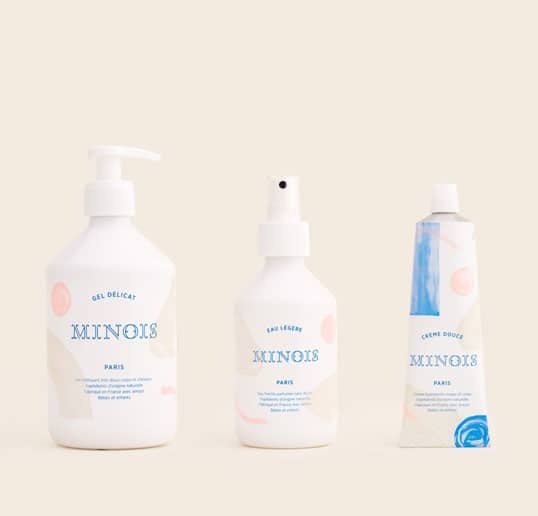 Designed by Luc Borho | Country: France
"The idea was to create a gentle and childlike identity while reflecting the seriousness and reliability of the cosmetic world."
December 1, 2015 | 1 Comment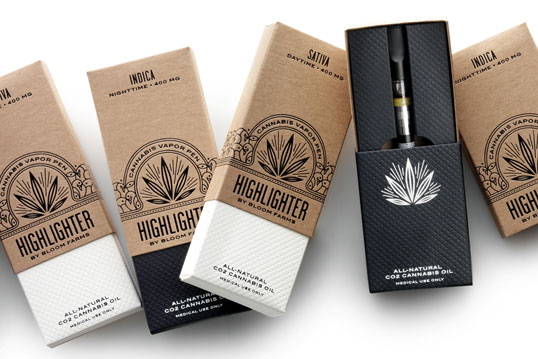 Designed by Pavement | Country: United States
"Designed by Pavement, Highlighter is a brand that differentiates and legitimizes itself from other medical cannabis products with a sophisticated brand approach and elaborate packaging production.
The medical and recreational cannabis market is exploding across the country at a frantic pace. The result is a wide array of package designs, many which reflect fast turn-around production and cluttered, confusing design. Bloom Farms, the parent company for this Highlighter set, wanted to stand out in the marketplace with a sophisticated, and instantly recognizable, brand image that would become the gold standard for this category. Bloom Farms sought a look would not alienate the core "stoner" customer, but the quality of the brand and packaging would allow a mom, for example, to feel comfortable trying this type of product for the first time."

November 9, 2015 | No Comments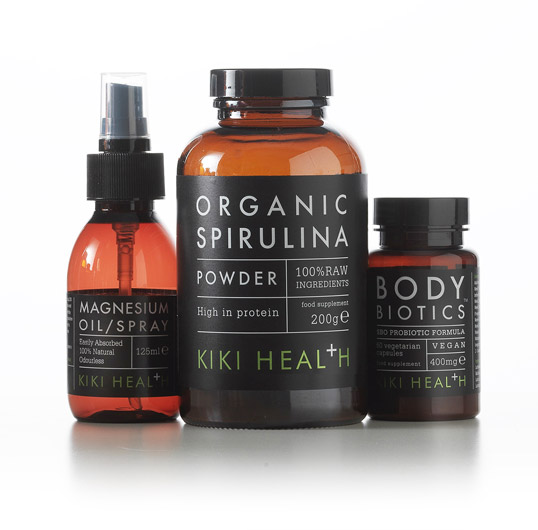 Designed by Studio h | Country: United Kingdom
"Studio h has redesigned the brand identity and packaging design for Kiki Health natural foodsupplements. With a range of over 40 premium supplements, the challenge was to give Kiki Health astrong voice and clarity of product communication in the confusing and crowded supplements market."The tabular format with science lab typography was designed to complement Kiki's apothecary stylebottles. The flexibility of the system also makes it easy to add products to their fast growing range"says Rob Hall, Creative Partner, Studio h. The cross/plus icon replacing the T gives a playful dynamicto the understated brandstyle and emphasises the efficacious nature of the brand."
October 22, 2015 | No Comments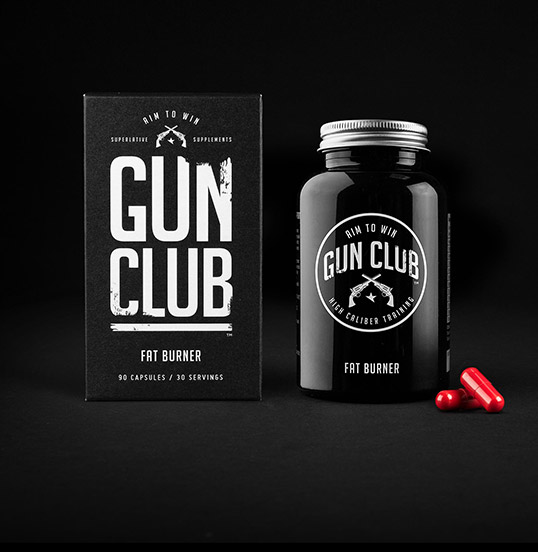 Designed by Robot Food | Country: United Kingdom
"Robot Food was tasked with creating a training supplements brand. In a crowded marketplace characterised by machismo, pseudo-science and gimmickry, the challenge was to enter the sector as a clear winner. Not just a contender.
Robot Food spotted an opportunity early on. They identified that, although men invest a lot of time going to the gym to look and feel good, there was no brand that truly 'gets' them, speaks their language and embodies their lifestyle.
They went in with three positioning options. Secret Service had a strong sense of premium, military-grade precision for the best of the best. Sport Science was a winning formula grounded in efficacy with cut-through minimalism. Contemporary Grit, the chosen route, is packed with rebellious attitude, reflecting the lifestyles of those who train hard and play hard. This was the most compelling as it felt completely unexplored territory. The look and feel blended tattoo art, the vintage motorcycle scene, MMA and other edgy urban subcultures."
October 20, 2015 | No Comments
Designed by Established | Country: United States
"Created in 2003, Cosmedicine is founded upon a legacy of European-based aesthetics treatment. The company operates with an ethos and philosophy rooted in accordance with its originating professional standard of high-quality, results-based, luxurious yet affordable skincare. Established's 2015 rebrand of Cosmedicine elevates the containers to the quality of the formulations. Notable distinctions include ombre-colored cylinder packages, hand-applied seal embellishments, and embroidered drawstring duster bags for travel and storage."