February 26, 2010 | 1 Comment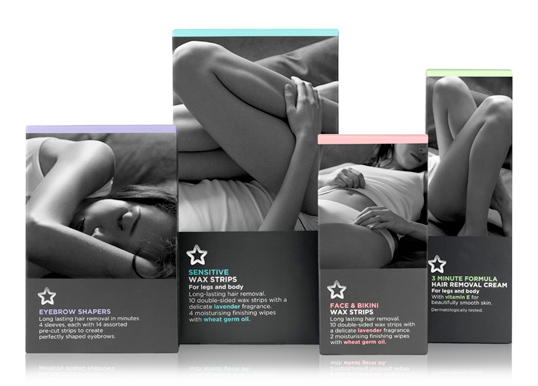 Designed by Burst | Country: United Kingdom
"We wanted to take away the embarrassment factor of the whole depils sector, which seems to be generally treated the same as SanPro in its styling. We have focused on the beautiful natural body, using high contrast black and white photography that has a sheen effect, emphasising the smooth skin and evoking the emotion of someone being at one and relaxed with the whole situation. The close up black and white editorial photographic style to empower and inspire the purchaser, not make her feel like a 'bloke' that needs a shave or a 'hairy old witch'. The high contrast images use relevant parts of the body to help communicate which product to use and the coloured band at the top helps differentiate further."
February 25, 2010 | 2 Comments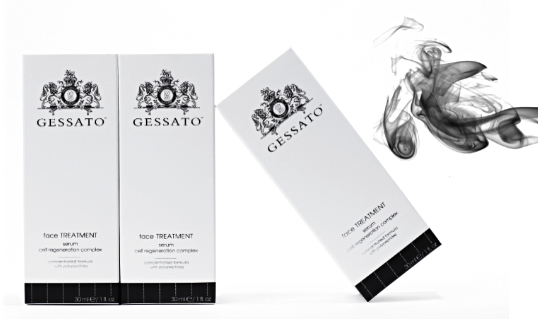 Designed by Gessato | Photography: Christian Garibaldi | Country: United States | Buy it
"The name Gessato describes the chalk-stripe suiting fabric that sets the tone for the products and packaging inside and out, and refers to the traditional elegance of contemporary Italian aesthetics and culture.
The noble lions af Italian royalty, a symbol of richness and strength, the naturally stark silver and white palette, symbols of peace, serenity and well being; and the Latin motto, "providentiae memor" (with gratitude for divine guidance) converge to outwardly represent the essence of Gessato's products."
February 24, 2010 | 2 Comments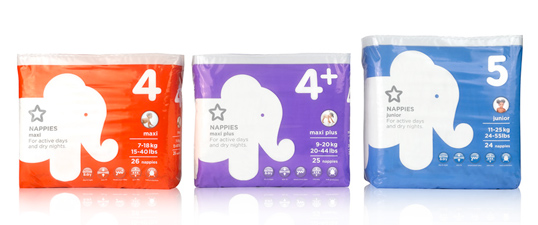 Designed by Burst | Country: United Kingdom
"The Superdrug Nappies range is a part of the overall baby range, design update that burst did this year. It is carried across nappies, toiletries, wipes and accessories. We chose a bold iconic graphic animal theme to work across the range, reminiscent of children's board books to engage both mother and child. The simplified iconic animals images help identify the products on shelf and aid partners and family when purchasing i.e. "The red elephant pack". And the large bold use of type for the age also helps identify which product to select. The packs simplicity is far removed from the chaotic graphic mess that dominates the nappy sector."
February 23, 2010 | No Comments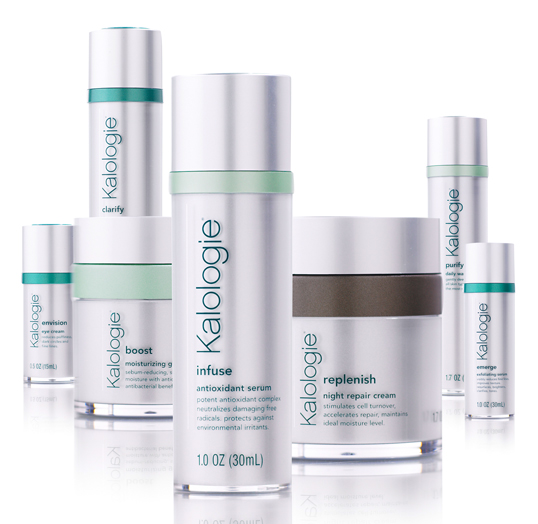 Designed by Anthem Worldwide | Country: United States
"Anthem Worldwide designed a simple, sophisticated package using classic colors to appeal to both sexes," commented Philip VanDusen, executive creative director of Anthem's San Francisco office. "By combining the green and white coloring traditionally associated with healthcare with an approachable brandmark befitting a high-end beauty company, Anthem created the perfect blend of expertise in the science of skincare along with beauty for this premium product line's packaging."
February 13, 2010 | 6 Comments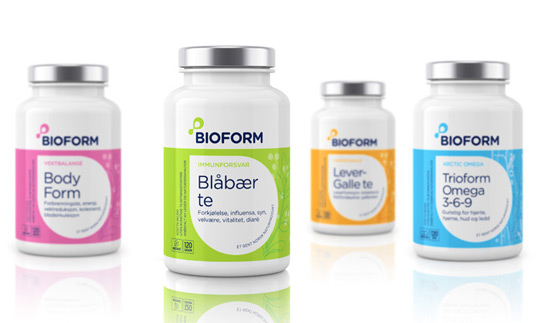 Designed by Strømme Throndsen Design | Country: Norway
Norwegian based Bioform is a producer of natural health care products. Strømme Throndsen Design was responsible in creating the brand identity, logo and package design.
February 11, 2010 | 5 Comments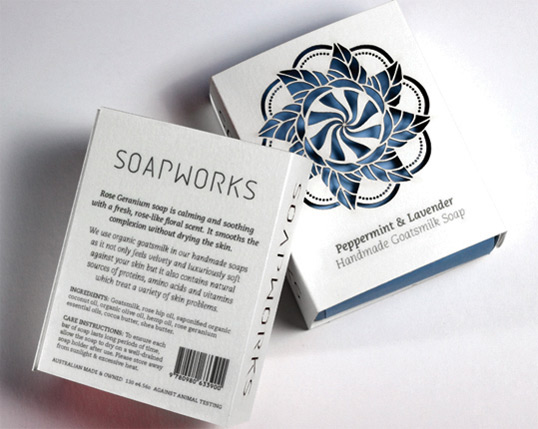 Designed by Lucy Hargrave | Country: Australia
"Designed in collaboration with Josh Tatarynowicz, these packages were for a handmade goats milk soap company. We created four intricate Mandala patterns based on the natural ingredients used in each soap flavour; like peppermint leaves, rose petals & lemon slices. The patterns are laser cut out of card and allow for the soap to be smelt through the packaging."
February 9, 2010 | 3 Comments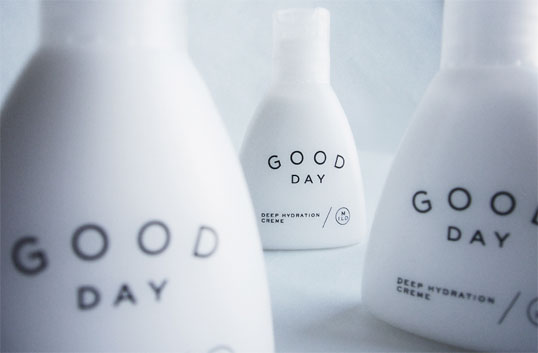 Designed by Carefully Considered | Country: United States
"Packaging design for a new men's skin care line with a crisp English feel. Using typography as an identifie
r, we created an easy way to find the right products for your skin type."
February 8, 2010 | 4 Comments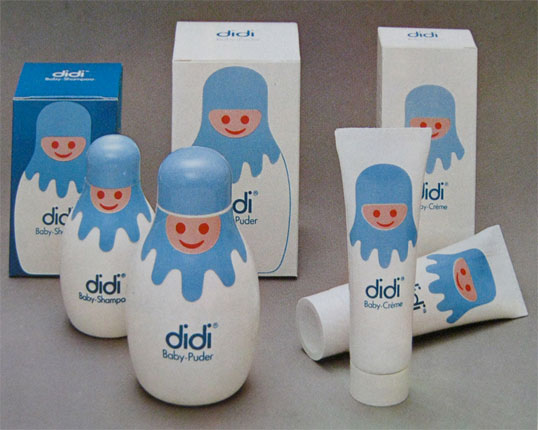 Designed by E. & U. Hiestand circa 19
74 | Country: Switzerland
Matryoshka-style packaging design for baby products from the 1970s.
via So Much Pileup
zp8497586rq
February 4, 2010 | 9 Comments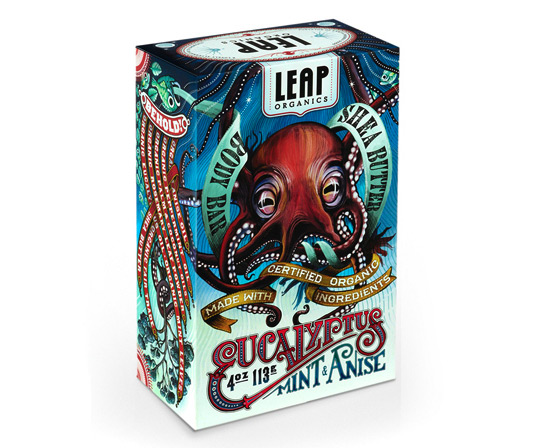 Designed by Moxie Sozo | Illustration: Charles Bloom | Country: United States
Absolutely gorgeous packaging for LEAP Organics soap products. Designed by Boulder Colorado based Moxie Sozo and illustrated by Charles Bloom, these packages are sure to stand out amongst all of the competitors.
February 3, 2010 | 2 Comments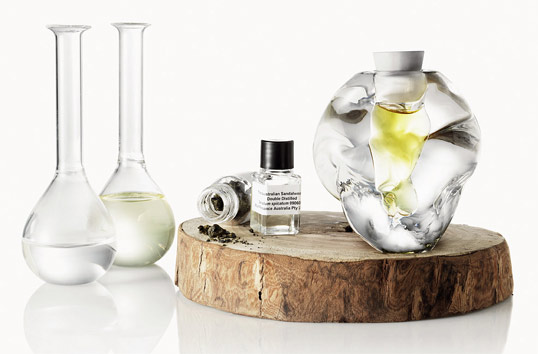 Designed by Lance Mcgregor & Alan Iwamura | Country: United States | Buy It
Each bottle for Humanity Fragrance is hand made in Brooklyn by Alan Iwamura and is made entirely of glass, including a white glass cork. The fragrance is a fundr
aiser to raise money for a piece of public art, the Humanity Perfume Fountain, to be placed in Brooklyn's McGolrick park this summer, with 100% of the proceeds from the sale of the perfume going towards its construction.