October 22, 2009 | 4 Comments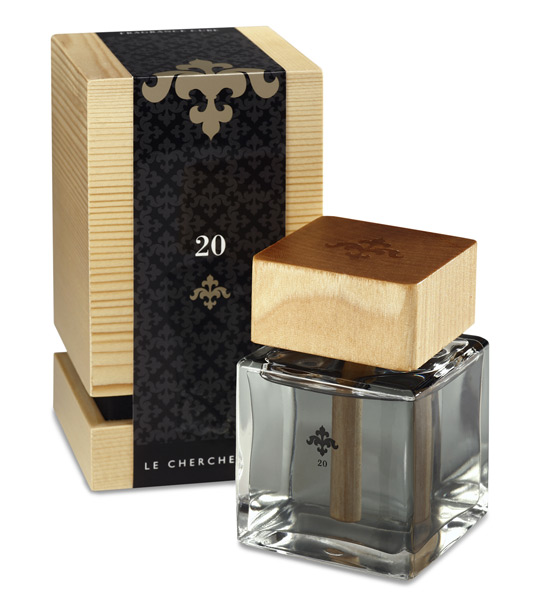 Country: France | Buy it
Le Cherche Midi has been kind enough to offer Lovely Package® readers 30% off the purchase of their products. Just head over to their online store and enter the promo code: LOVELY30. The promo is valid until Nov. 15th. Thanks Nathan!
"The fragrance industry spends a lot of money creating beautiful trash in the form of cardboard boxes that look great on a shelf, but are discarded after purchase.  So when we developed the packaging for our artisanal fragrances, we sought to combine beauty, function, sustainability and reusability.  The result was our signature wooden box with silk lining.
October 22, 2009 | 1 Comment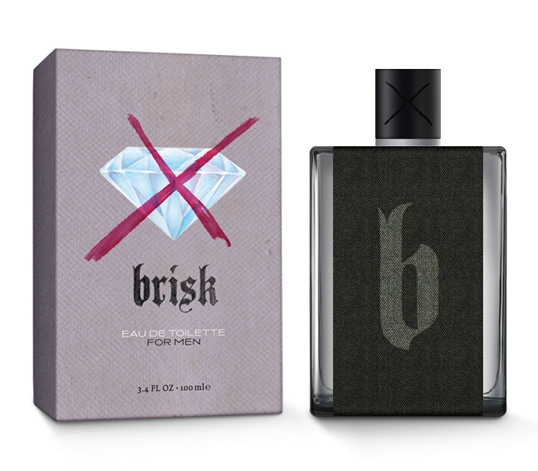 Designed by Andrei D. Popa | Country: Romania
Interesting and lovely design concept sent to us from Andrei D. Popa in Romania.
"Packaging for an imaginary product, men only, called Brisk.
Brisk it's about hyper-masculine attitudes related to women's desires and preferences, it's about skipping the clichés, about style and comfort with no added sugar."
October 20, 2009 | 2 Comments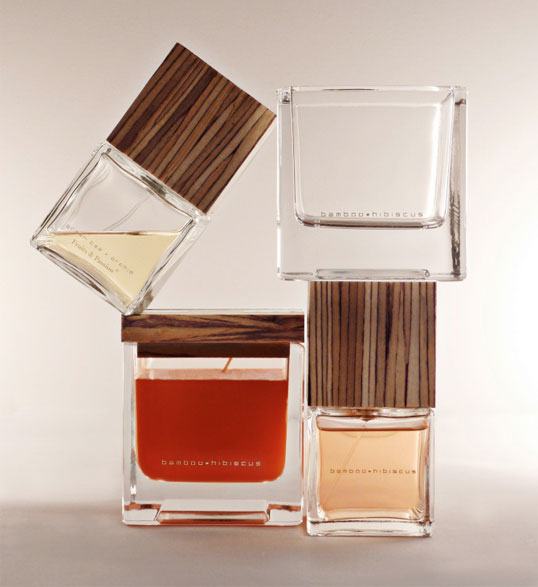 Designed by Bertuch | Country: Canada
The combination of glass and wood is becoming ever more popular in package design. This home fragrance collection for Canadian brand Fruits and Passion was inspired by Japanese design.
October 19, 2009 | 3 Comments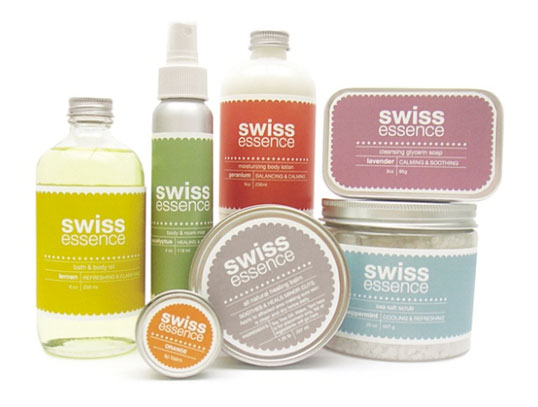 Designed by Elizabeth Linde | Country: United States | Font: Helvetica
"Cost-effective packaging designed for an independent business owner working as a massage therapist. The product ingredients are all natural and therapeutic. Packaging design and product line are inspired by the owner's Swiss background and are sold in her home spa."
October 15, 2009 | 4 Comments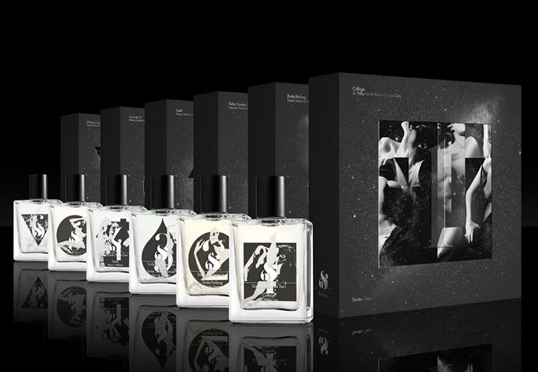 Designed by 3 Deep Design | Country: Australia
"What if a fragrance could be more than just sensuality, intrigue and allure? What if it could represent something that you stand for, something you believe in and hope for?
October 15, 2009 | 2 Comments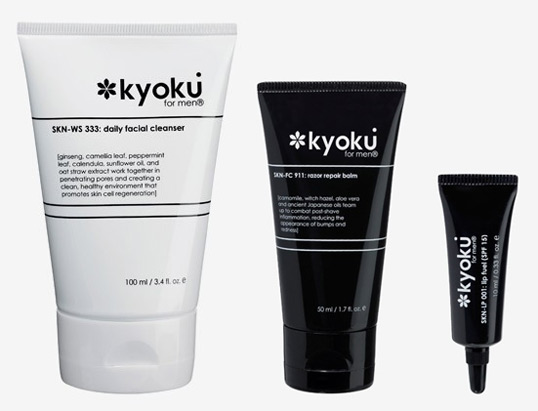 Designed by Alvaro Group | Country: United Kingdom | Font: Century Gothic | Buy it
Clean, minimal design paired with black and white blends to create a beautiful package for Kyoku for Men.
October 14, 2009 | 3 Comments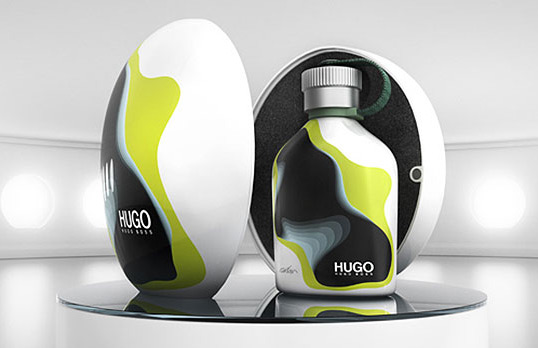 Designed by Karim Rashid | Country: United States
"HUGO, the younger and edgier collection from Hugo Boss, has worked with designer Karim Rashid on a limited edition perfume bottle. The HUGO perfume was released in 1995 and comes now in the new Rashid bottle, which is limited to 1000 pieces worldwide. The bottle will be available at 100 retailers, including Selfridges (London), Sephora (Paris), Harvey Nichols (Dubai) and the Gallerie Lafayette in Berlin starting next week where the launch event is also taking place."
October 14, 2009 | 3 Comments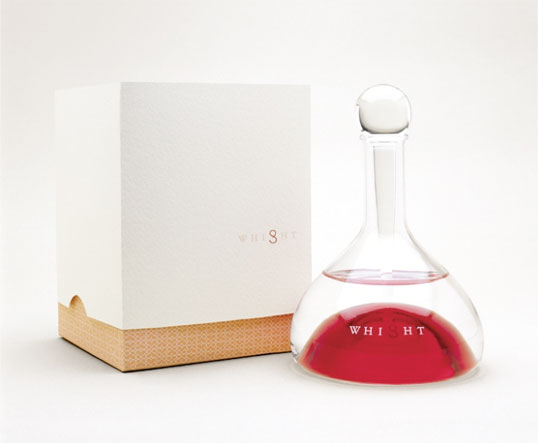 Designed by Elizabeth Linde | Country: United States
"Whisht, meaning "quiet" or "silent" is inspired by the moment when the heart skips a beat after being caught off guard. The bottle's red indention symbolizes the heart while the pointed stopper is the rush one experiences."
October 13, 2009 | 2 Comments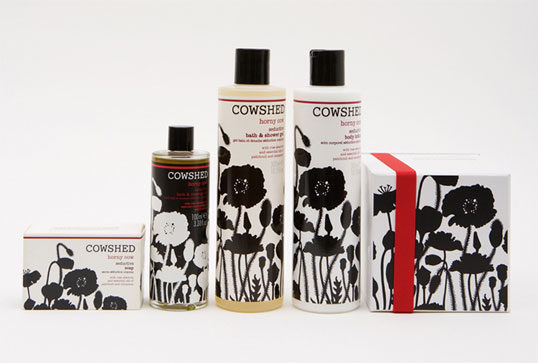 Designed by Nina Chakrabarti & Bloom | Country: United Kingdom
Cowshed products definitely stand out on a shelf with their strong black and white floral imagery.
October 3, 2009 | 43 Comments
The international jury of Pentawards, the first world competition devoted exclusively to Packaging Design, chaired by Grard Caron, announced its winners for 2009.