December 17, 2009 | 2 Comments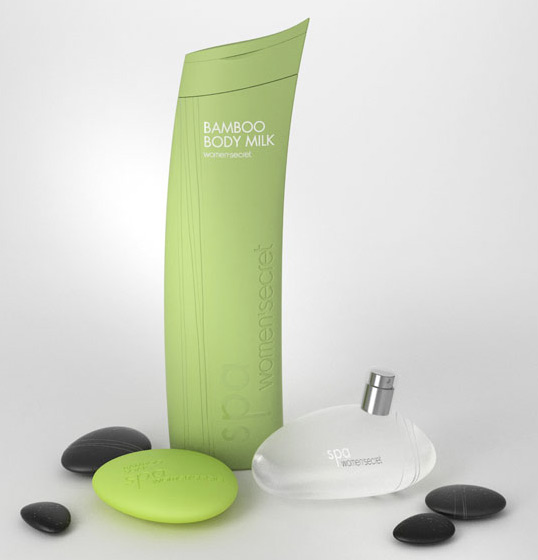 Designed by SeriesNemo | Country: Spain
"Project Woman Cosmetics. The redesign of the cap determines the shape of the trunk of the pack. The exercise is to design a complete family of products from common element – the leaf-shaped stopper -. The family is composed of individuals clearly defined by differences in the shape of the container but also in the techniques used for decoration and graphics."
December 15, 2009 | 5 Comments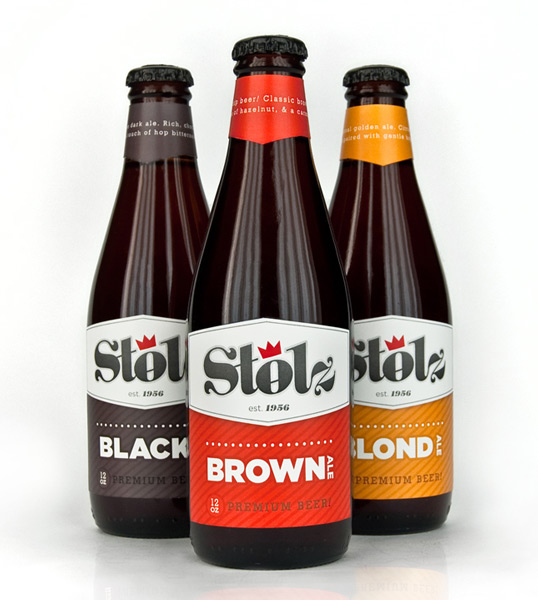 Designed by Julian Baker | Country: United States
A very nice selection of work from Watkins College of Art and Design in Nashville, TN graduate Julian Baker.
December 12, 2009 | 2 Comments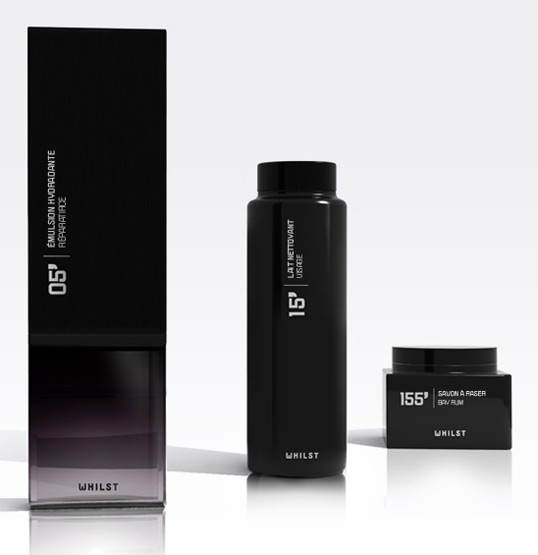 Designed by HvingtQuatre | Country: France
"Men's cosmetics. Hydrating replenishing emulsion. Facial cleansing mill. Shaving soap. Expression of masculinity in the design of the products for a 100% male use."
December 4, 2009 | No Comments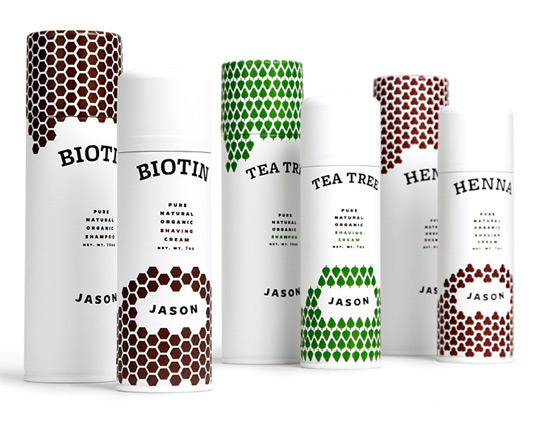 Designed by Philip Spradley | Country: United States | Fonts: Freight
"Jason offers quality organic bath products at an affordable price. This line of shampoos and shaving creams effectively communicates to a younger male audience by combining clean geometric form with subtle humor."
November 30, 2009 | No Comments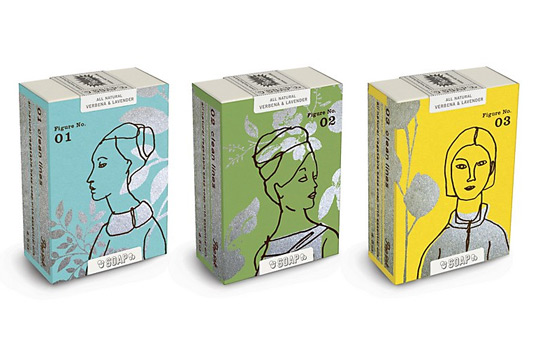 Designed by Laurie DeMartino Design | Country: United States | Buy it
"Clean Lines is a new collection of soaps from Pop Ink sold in retail stores throughout the U.S. The packages are printed with two colors (metallic silver and brown), and rely on French Paper's Pop-Tone stock to provide additional color and variety. The clean lines of the illustrations communicate the purity of the product."
November 30, 2009 | 2 Comments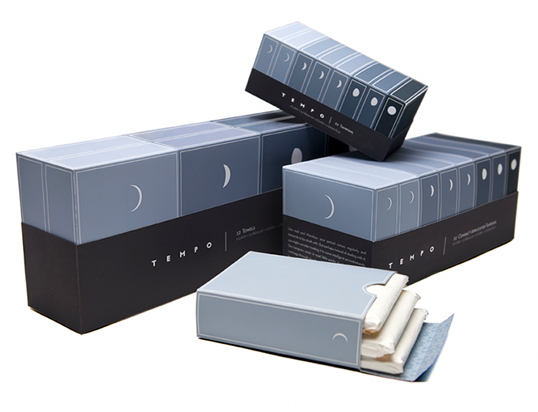 Designed by Jeff Krichmar | Country: United States
Atlanta-based designer Jeff Krichmar created this beautiful feminine care packaging while he was still a student a couple of years ago. We're very impressed; it would be lovely to see this on the shelves instead of what's out there now.
November 27, 2009 | 3 Comments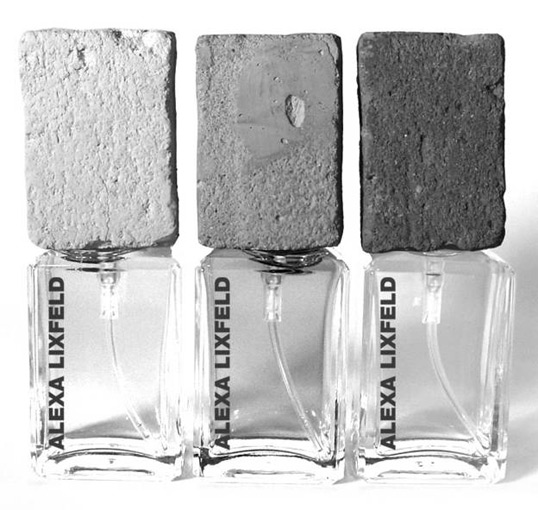 Designed by Alexa Lixfeld | Country: Germany
"Hamburg designer Alexa Lixfeld has designed a range of perfume bottles with concrete tops. Called Frangrance, the collection includes three different scents, each with a differently-coloured concrete lid."
Via Dezeen
November 25, 2009 | No Comments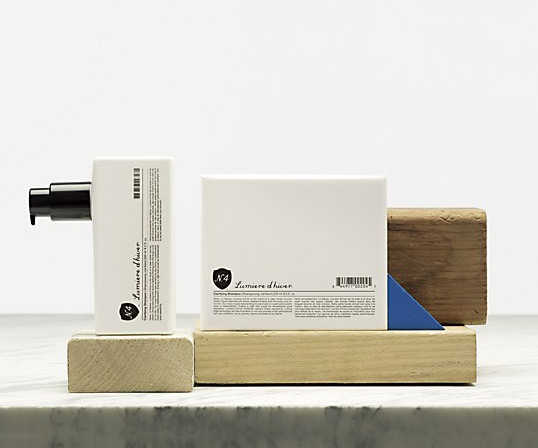 Designed by Bureau Number 4 | Country: United States
"Number 4 High Performance Hair Care was founded with the mission to create a hair care line that runs parallel to fashion, science, art, music and industrial design creative cycles. The Number 4 package design is inspired by the crossover between the essence of Swedish graphic design and the complex industrial minimalism of Japanese package design."
November 16, 2009 | No Comments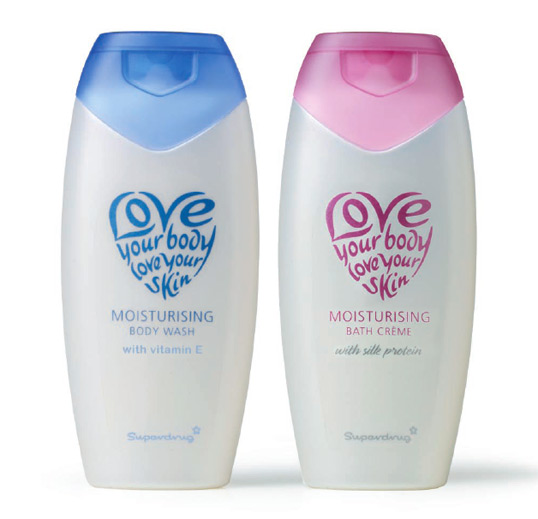 Designed by Mayday | Country: United Kingdom
Lovely use of typographical illustration for UK's Superdrug from Mayday.
"Creating a memorable 'skin friendly' icon for a moisturising bath and shower range."
November 10, 2009 | 5 Comments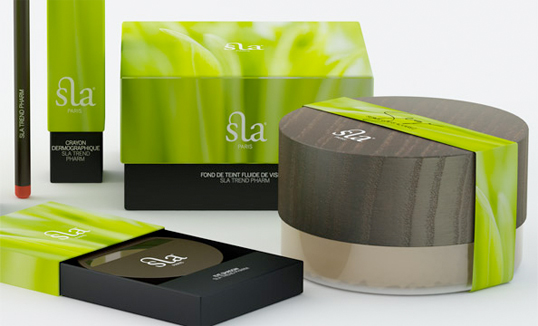 Designed by Zoo Studio | Country: Spain
Simple, logo-driven packaging for a cosmetics company. The most beautiful piece in the collection has to be the wood-capped loose powder container, although there is a lot to be said for the bright white type paired with the matte black packaging (shown after the jump).