January 31, 2009 | 2 Comments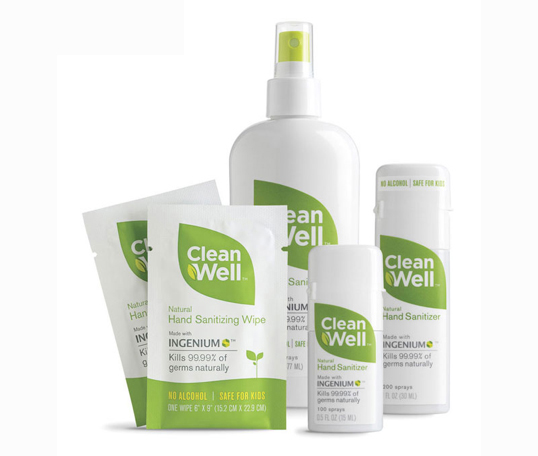 Designed by PhillipeBecker | Country: United States | Fonts used: Gotham, Helvetica
"Hands-on alliance with IDEO for a brand that keeps germs off hands."
January 29, 2009 | 3 Comments
Designed by Marc Atlan | Country: United States
January 27, 2009 | No Comments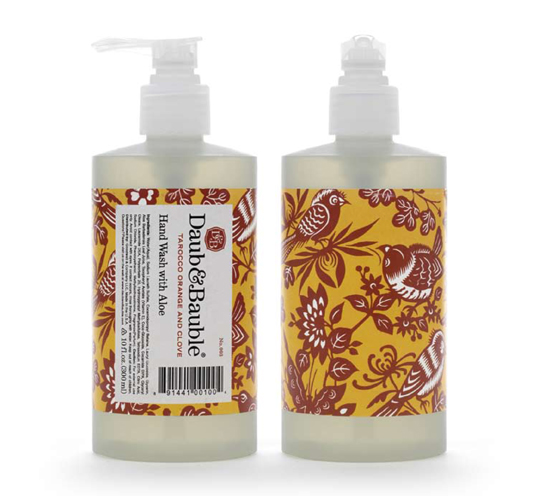 Designed by Wink | Country: United States
"Our challenge was to create a name, brand identity, packaging system, and collateral for a home and personal care products… soup to nuts. But first we had to find a point of-difference that would distinguish product line among the, literally, hundreds (possibly thousands) of other hand soaps, lotions, and dish detergents that have over saturated the market. The answer… "edition packaging" in which with every reprint of the labels a new pattern set is introduced thereby keeping the offerings fresh for first time and return customers alike. 3 limited edition patterns for 3 products available in 3 distinctive fragrances."
January 20, 2009 | No Comments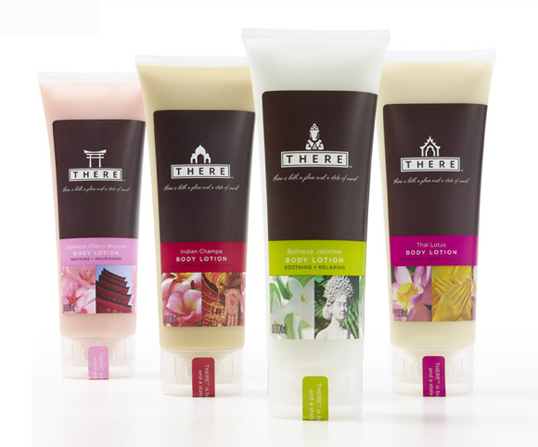 Designed by PhillipeBecker | Country: United States
"A new destination brand with signature ingredients from around the globe."
January 6, 2009 | No Comments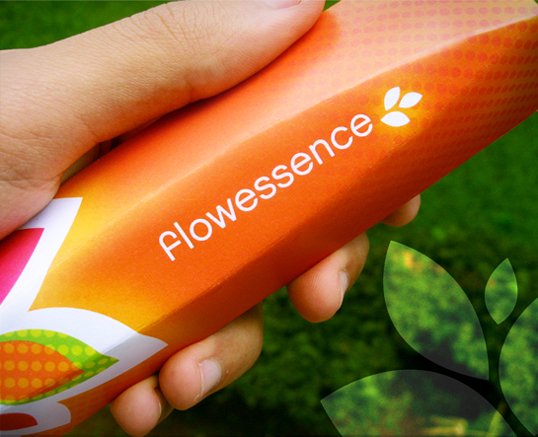 Designed by Rômulo Castilho | Country: Brazil | Font used: Chalet
Brazilian designer Rômulo Castilho sent us this beautiful work he did for Flowessence, a perfume for teens.
January 3, 2009 | 1 Comment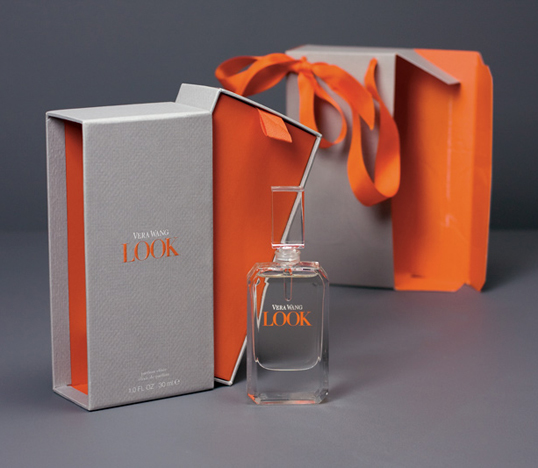 Designed by Monahan & Rhee | Country: United States | Font used: Bodoni
"For Vera Wang's newest fragrance, Monahan & Rhee designed a secondary packaging program unique to the precious Parfum Elixir.
The two-box system for Look Parfum Elixir employs the watercolor paper of the product line, as well as its signature cool grey and bright orange color palette.
The bottle is nestled in a two-piece sliding tray carton that leverages the bold colors to present the bottle. The outer box utilizes the ribbon handle technique created by Monahan & Rhee for Vera Wang's Fall 2008 Ready-to-Wear Jewelry line. The product logo on the outer box is abstracted as a blind embossing, wrapping the entire exterior to present different cropped views."
January 2, 2009 | 1 Comment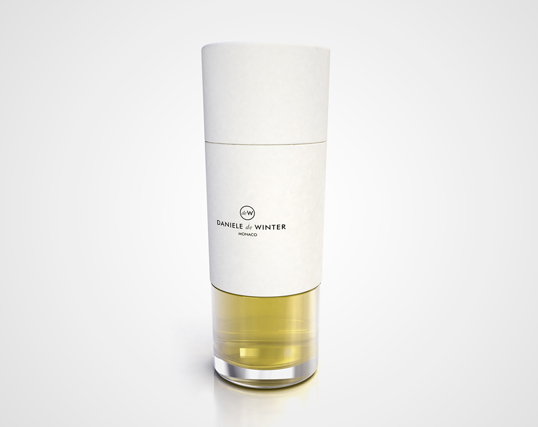 Designed by gerry2 | Country: Germany
"The brand Daniele de Winter implies scientific research, natural ingredients and a high society luxury brand. We tried to keep the packaging of the cosmetics very clean and reduced. This should underline the exclusive character of the brand.
A simple cylinder with one degree of bevel. This makes the product special without obvious 'styling'. The bottom part of the product is made of glass. This shows the background of the scientific research and stands for honesty and highest quality of the ingredients. It's a matter of cause or self evident that this product is 100% natural and the best for your body."
December 31, 2008 | 2 Comments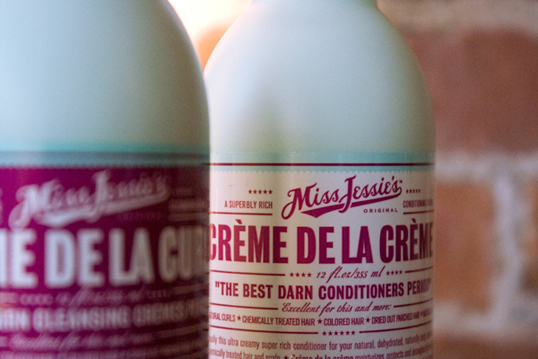 Designed by Hyperakt | Country: United States | Fonts used: Bureau Grotesque, Berthold-Script, Berthold Akzidenz-Grotesk Condensed
"One part in a rebranding campaign for Miss Jessie's, a high end hair product company devoted to African-American women.
I worked directly with the owner to develop a new brand experience through an old product. With a foundation of bold typography, this line is rooted in an older world while reinvisioned in the new. It evokes a sense of down-home nostalgia, offering the user a sense of pride in both themselves and their product."
December 27, 2008 | 1 Comment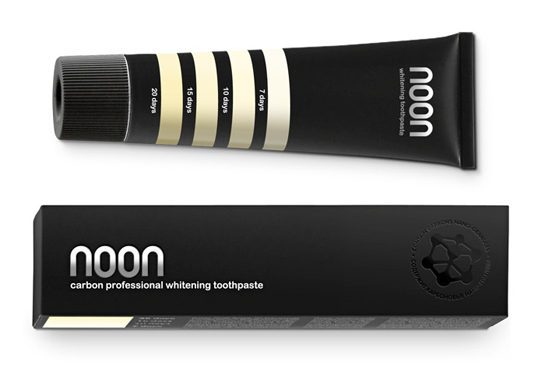 Designed by Hattomonkey | Country: Russia
Russian based Hattomonkey sent us this design for a new carbon based toothpaste brand. So if it's made with carbon, does that mean it's black when it comes out of the tube?
December 23, 2008 | No Comments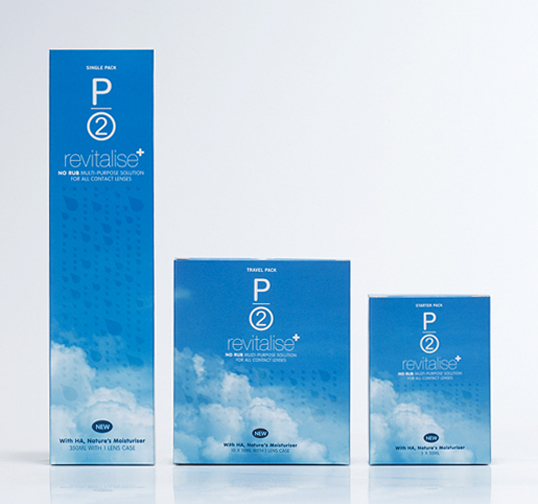 Designed by Asylum | Country: Singapore | Fonts used: Helvetica
"How do you illustrate extra moisture and comfort in packaging a contact lenses solution? Give it beautiful clouds and UV varnish raindrops on it! The soft and elegant packaging allows it to stand out a mile away from others."