February 21, 2013 | 1 Comment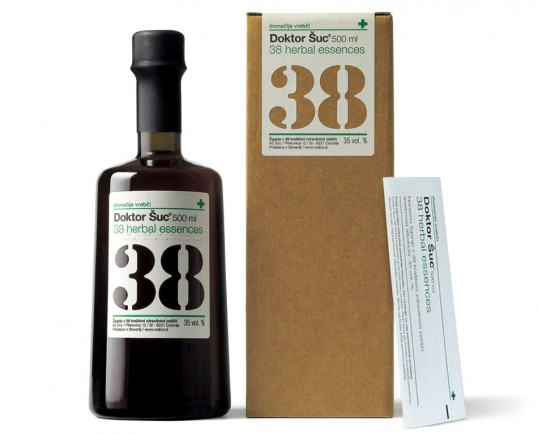 Designed by Loni DBS | Country: Slovenia
"Doctor Shutz 38 Herbal Essences is organic brandy with thirty-eight different herbs from Slovenian wine-growing region of Karst. This unique all-natural herbal essence was grown, produced and bottled by a family-driven winemaker Domaine Vrabci.The design concept of the bottle, label and the packaging ironically follows the rules of designing the image of medicaments. Dr Shutz is one of the first blind and partially-sighted persons-friendly alcohol drink since its label is accompanied with a text in Braille. Also attached are comprehensive instructions for use which also state the 'indications' and 'contraindications'. 
So, take a closer look at your health!"
February 18, 2013 | 3 Comments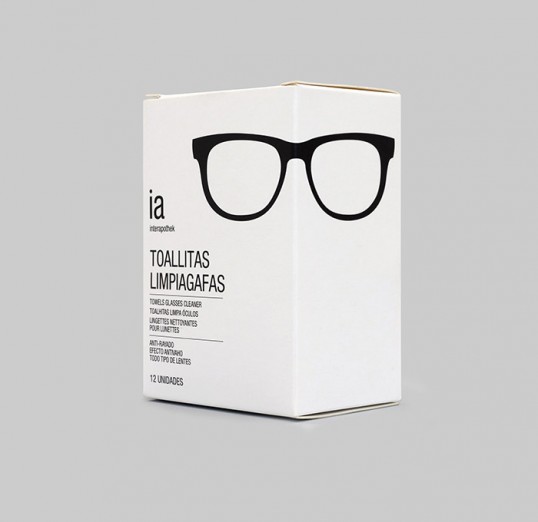 Designed by Eduardo del Fraile | Country: Spain
Playful packaging for Spanish optical brand Interapothek. Products include towel glasses cleaner, eyeglass cleaner spray, and multipurpose solution for all type of soft contact lenses.
February 15, 2013 | 1 Comment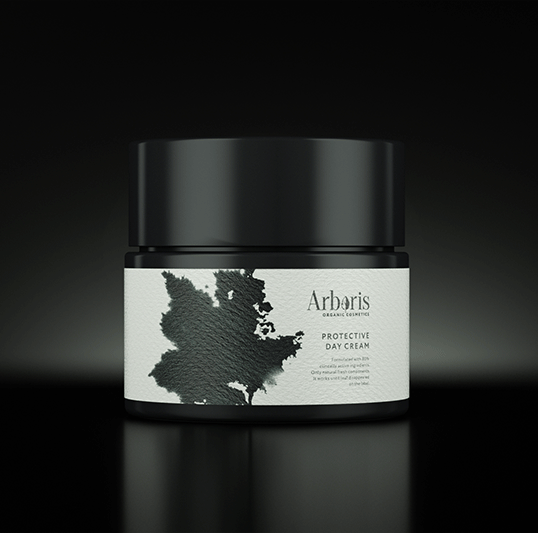 Designed by Ohmybrand | Country: Russia
"Moscow branding studio Ohmybrand created the concept of a premium brand of organic skin care cosmetics.
The name Arboris (Latin for tree) appears on the base on the completely natural composition, which includes nothing but vegetable based ingredients. Arboris products due to their natural origin have a small shelf life. We proposed using a special ink in the design of the labels. The ink begins to fade when the cream loses its freshness. Black color and mascara-stylized appearance show the premium qualities of the product and make it stand out from the mass of skin care products."
February 13, 2013 | 1 Comment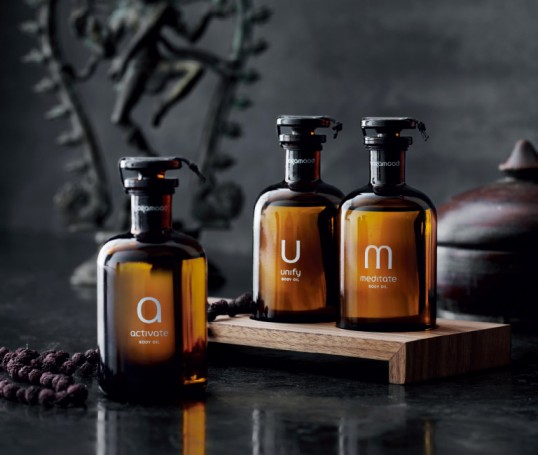 Designed by Wunsch | Country: Denmark
"A newly established yoga studio, Yogamood seeks to place yoga in a modern Scandinavian context, making it accessible to those without prior knowledge of yoga while retaining the philosophy's unique ideology and symbolism. Following the establishment of the company, Yogamood developed a range of pure aromatherapy oils. Each has its own characteristics and application and can be used separately. When all three oils are placed in a row, the product names A (Activate), U (Unify) and M (Meditate) form the word AUM, an meaningful and well-known term in yoga philosophy."
February 11, 2013 | 2 Comments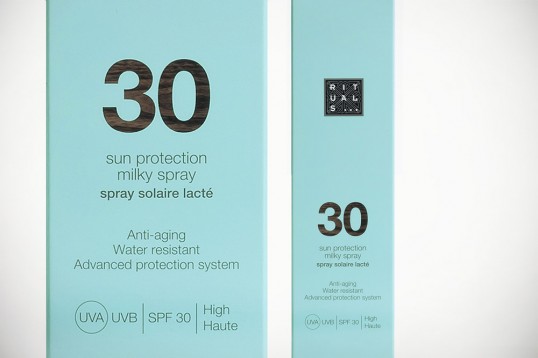 Designed by Matte | Country: The Netherlands
"Rituals is a Dutch mid-priced body and home care brand with products inspired by eastern rituals. Rituals approached Matte to help them create packaging for their professional and effective sun care range. The inspiration behind the range is the tropical clear water beaches and charming wooden huts. The final design we created is clear, attractive and communicative while suggesting the joy of a Balinese vacation."
February 7, 2013 | 1 Comment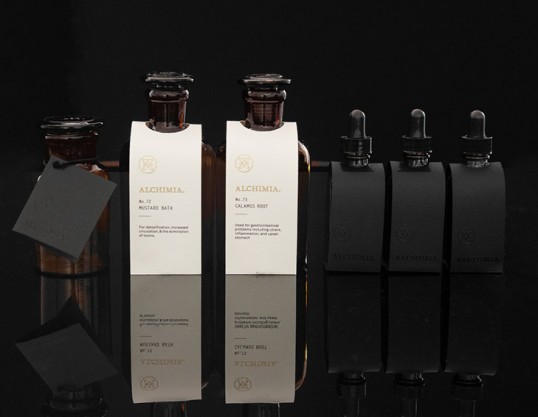 Designed by Morgan Sterns | Country: United States
"Alchemy is defined as a form of chemistry and speculative philosophy practiced in the Middle Ages and the Renaissance and it's concerned principally with discovering methods for transmuting baser metals into gold and finding a universal solvent and an elixir of life.
In an attempt to bring a modernized design approach to the ancient practice of alchemy, I created a fictitious brand called Alchimia for my MFA graduate package design class. The prompt was to conceptualize and develop a survival kit and instead I opted to create a high-end kit for the modern day alchemist.
Embossed black and gold lettering on fine linen paper give each piece of the kit a luxurious feel while the black on black treatments keep the package design modern, simple, and elegant."
February 7, 2013 | No Comments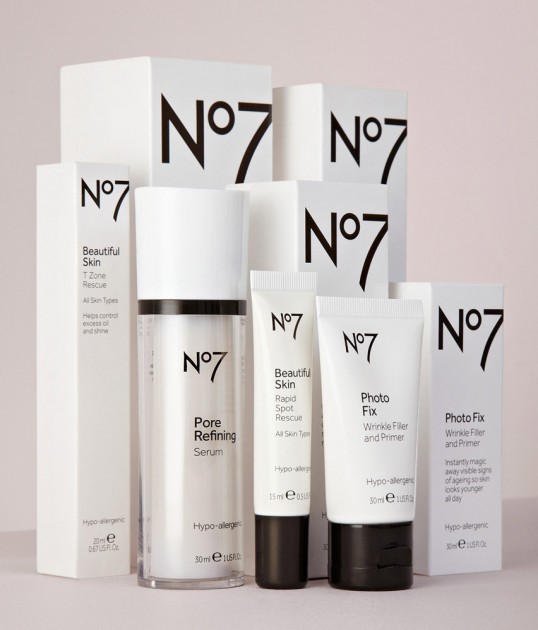 Designed by Two Create | Country: United Kingdom
"Two Create were challenged to modernise the No7 aesthetic to appeal to their existing loyal followers whilst opening the doors to new. They were also asked to consider global appeal, as No7 is now sold in nineteen International markets worldwide. In addition, the designers were asked to add more coherence across sub-categories, to improve navigation at the point of sale, and in use, functionality and practicality where necessary."
February 6, 2013 | 2 Comments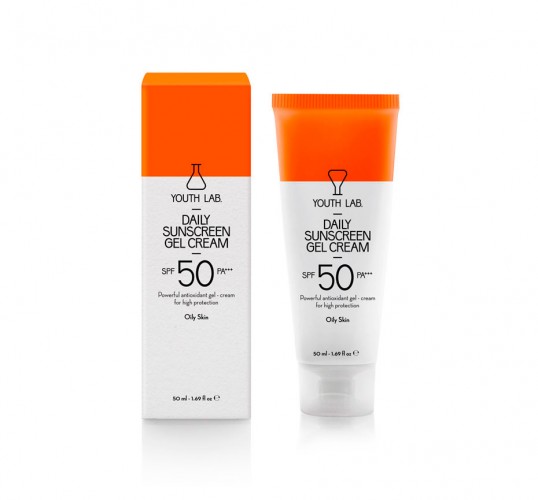 Designed by mousegraphics | Country: Greece
"Τhe brief: we want our high quality products to become the preferred choice for beauty concious women.
Τhe target audience: women who are well informed and prefer not to spend on highly advertised products.
The design: what we needed to convey through the identity and packaging design of this range of products was trust and intimacy. It targets women within the very environment of beauty care and we decided to make this environment part of the design concept. Youth Lab is, by language and symbol choice, a straightforward reference to a personal laboratory, a place where each individual is treated specially and with the proper, tested materials. The retro futuristic character of the lab tube and the thin, elongated type font speaks of scientific seriousness, while the choice of fluorescent colors on rough carton paper, suggests calculated boldness and personality. The result is a product that is familiar but not boring, trustworthy but also linked with research and experimentation."
February 3, 2013 | 2 Comments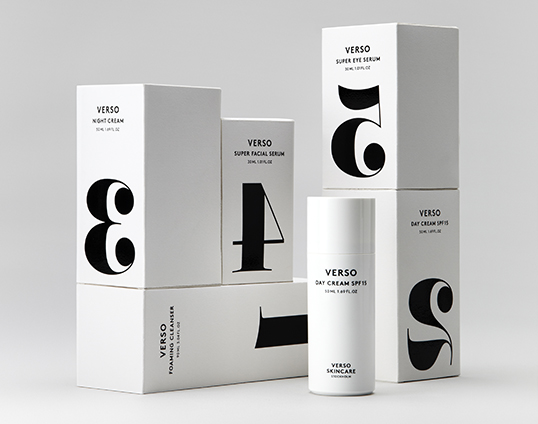 Designed by Today Creative | Country: Sweden | Fonts used: LL Brown, Carousel
"Verso is latin and means reverse, as in the backside of a painting or the back view of a dress. It is what is normally hidden underneath, the mirrored view. In a metaphorical sense, you could say it means going your own way, being different. And Verso is a very different kind of skincare. It has a unique and patented formula called Retinol 8 that helps the skin cells to mimic how young cells behave, effectively reversing the signs of aging.
The Verso Skincare brand identity & packaging design was developed for over a year by Today Creative: Susanna Barrett Creative Direction, Mattias Börjesson Brand Strategy, Tom Miller Senior Designer and Torbjörn Kihlberg Designer. Web development by Emil Olsson."
January 28, 2013 | 5 Comments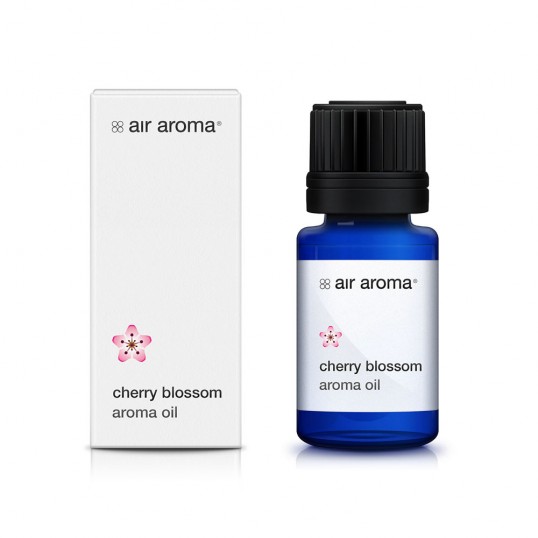 Designed by The Graphic Order | Country: Australia
"Consisting of 38 different fragrances, this packing design is for scent branding company Air Aroma.
Each fragrance was given it's own unique icon, combined with simple clean type this allows customers to easily identify each scent at a glance while standing out on the shelf from other brands."