September 17, 2013 | No Comments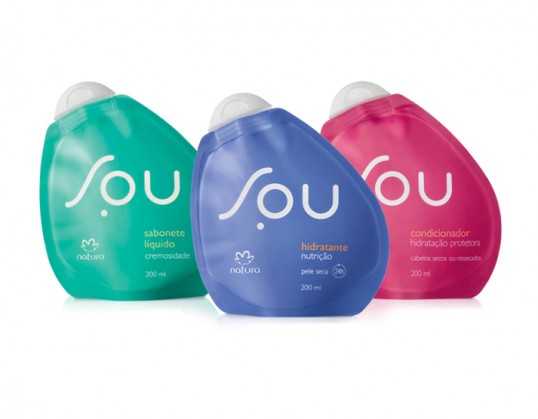 Designed by QuesttoNó & Tátil Design | Country: Brazil
"The greatest challenge was to develop a new product focused on mass market for the new Brazilian consumers, offering a high-quality product but affordable cost . To achieve that results, low price, highly attractive and environmentally responsible products would be necessary. More than a classic design process, an innovation by design approach was applied. The creative team participated in all areas of the process. The naming, the packaging, formulation, business model, distribution, manufacturing, etc.
A collaborative project with the participation of all stake holders, testing several scenarios virtually and physically. Financial analysis and environmental impact were used while mockups and new tests were performed. Market researches was conducted to identify trends of habits and usage of our target consumer in parallel with trips looking forward to new production technologies."
August 15, 2013 | 1 Comment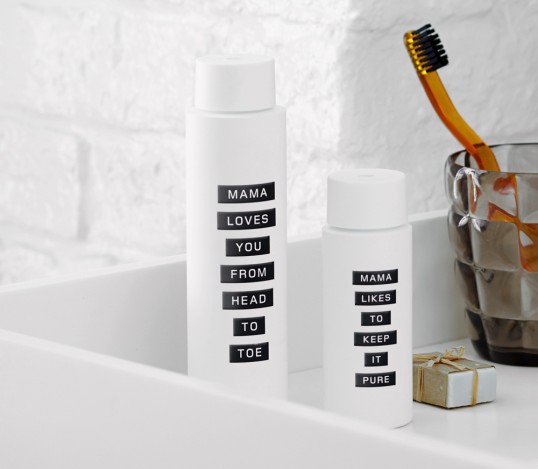 Designed by GBH | Country: United Kingdom
"Our friends at Mama Shelter have already revolutionised the concept of the luxury hotel with their unique mix of style, eclecticism and affordability. Now they've worked their magic on the bath-time experience with Mama Skin, the first in a range of fabulous in-room bathroom products named and designed by GBH.
The organic product, co-created by Absolution, the premium natural beauty brand, is an all-in-one body wash, shampoo and conditioner, made of the finest natural ingredients. Not only does it feel amazing on your skin, but being an all-in-one lotion means you don't need the usual clutter of unlovable bottles in your hotel bathroom."
August 14, 2013 | 2 Comments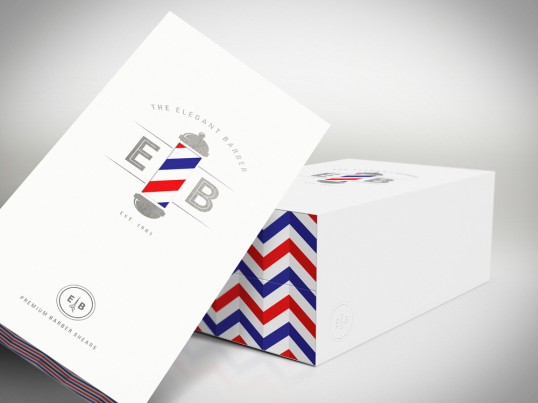 Designed by Adrian Gilling | Country: United States
"The Elegant Barber is an identity and packaging concept for a classic men's barber shop and line of products. Through the use of a simple die-cut and pattern, customers get to experience the movement of the barber pole with each purchase and/or trip to the shop."
July 22, 2013 | 3 Comments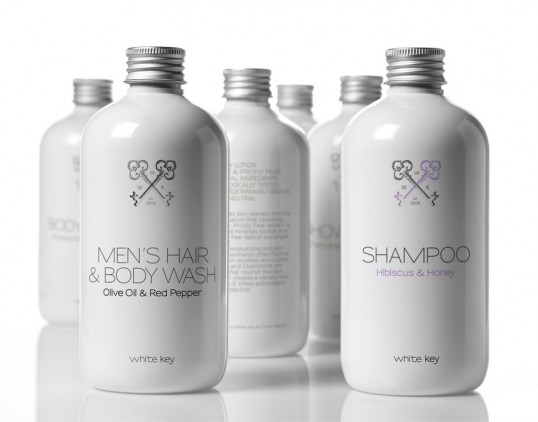 Designed by mousegraphics | Country: Greece
"Our client provided us with his logo, which included simple, elegant writing and an old-fashioned key. We decided to build on it: for the series of the "White Key" cosmetics we created a coat of arms with two keys, the company initials, place and year of company origin. Modern writing specified the use of each product and balanced atmosphere with practicality. The white bottles we chose for the whole line are referencing the old, precious, porcelain containers, which were used in pharmacies and exclusive beauty parlors during late 19th and early 20th c. Products include shampoos and conditioners, body wash and body cream and a special men's and children's line. A colorful, funky coat of arms along the same principles, was created for the kids line, so as to accentuate the particular care provided to each and every company client."
May 29, 2013 | 2 Comments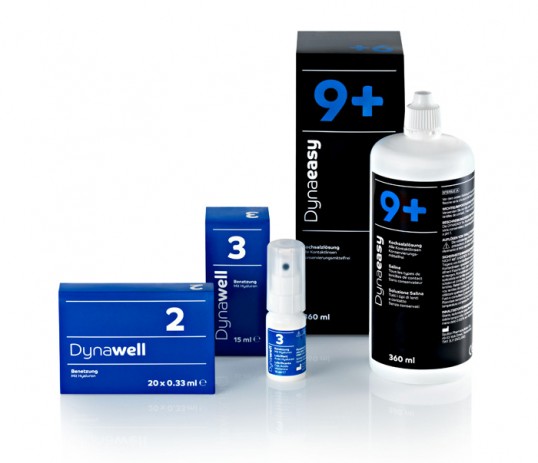 Designed by Facing Ltd. | Country: Switzerland
"Dynoptic is a network of opticians in Switzerland, offering a collection of contact lenses and lens care products. Dynoptic's packaging distinguishes itself through its uniquely simple design and its black background, which clearly sets it apart from the design of its competitors. The coloured numbering system on products enables customers and opticians alike to quickly recognise the products, as every colour represents a specific purpose. A green number indicates "All-in-One" products, a red number denotes products which should be handled with care and a blue number stands for products which can be used to quickly clean contact lenses on the go. The font "CoHeadline" by Dalton Maag was chosen, as it appeals to both sexes with its use of corners and curves. The Dynawell suite of eye care products was designed using the same concept. The colour scheme for Dynawell products, however, is a blue background and white numbers."
May 28, 2013 | 3 Comments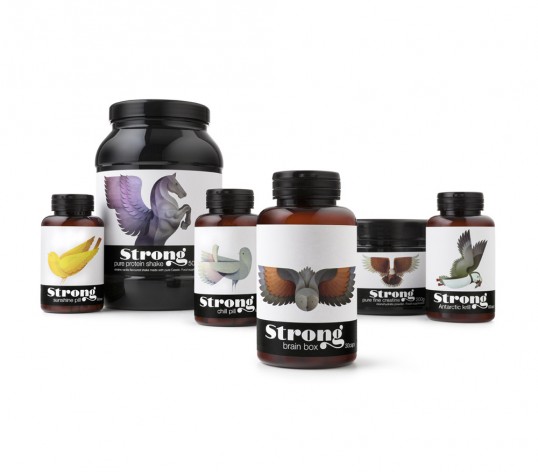 Designed by Pearlfisher | Country: United Kingdom
"Pearlfisher has created the brand strategy, naming, identity, packaging, retail and digital communications for Strong, a range of high quality complex nutrients. Strong is made from the freshest and highest grade of ingredients, developed to target health and beauty at a cellular level, for a stronger, more vibrant and younger body.
Pearlfisher's objective was to create a brand that could stand out in the crowded and functional supplement market, celebrate the idea of 'beauty from within' and bring to life the end benefits in a unique and emotional way.
Karen Welman, Founding Partner and Chief Creative Officer at Pearlfisher commented, "The idea was to create an impactful visual story using the metaphor of beautiful and  elegant birds that have hidden strength. The brand name – Strong – and the playful variant names and descriptors are simple yet impactful and clearly communicate the brand's promise of inner strength and outer beauty."
May 22, 2013 | 1 Comment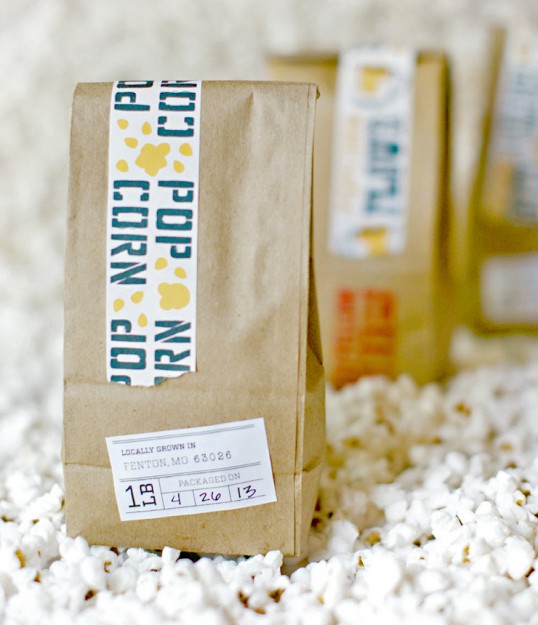 Designed by David Rygiol | Country: United States
"Yellowtree farm is a specialty organic farm producing rare and amazing foods out of St. Louis, MO. This packaging for their popcorn, popcorn grits, and popcorn flour begins with a 100% recycled and compostable bag. The bag is stamped with a wood ring pattern and logo, then sealed with the product tape and labeled with production details. The wood ring pattern visualizes both the farm's name and the topography of the land. Each Package is produced by hand by the farmer, ensuring that every product carries his special touch – from farm to market. Trust your food!"
May 21, 2013 | 2 Comments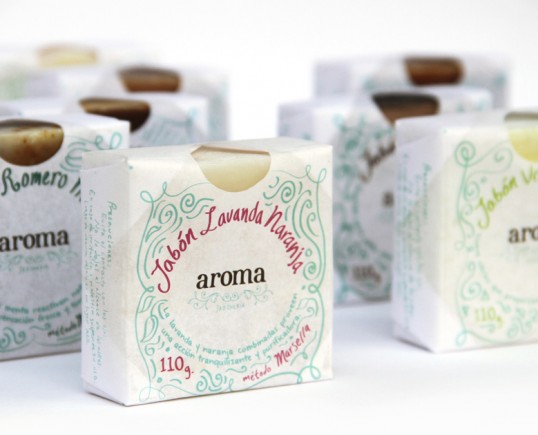 Designed by Claudio Limon | Country: Mexico
"For this project the client asked me to create an affordable package where you could see, and smell the product. It also needed to be easy to package by hand and original.
In the small town in Mexico where I grew up, people would buy soap in bulk which was delivered wrapped in paper. I used this as inspiration and created a square, waxed paper wrapper. An oval die cut was added to allow the consumer to see and smell the product."
May 19, 2013 | 4 Comments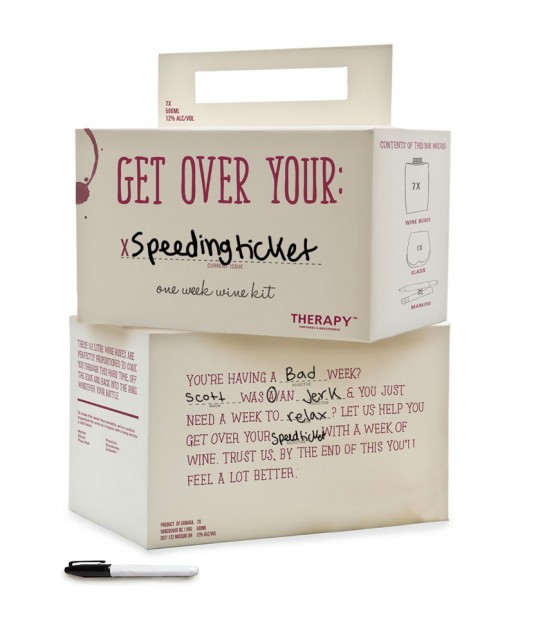 Designed by Natasha Shubaly | Country: Canada
"These wine packages were designed as an interactive way for the consumer to try an assortment of wines. The One Week Wine Sample sets helps consumers get over bad days (job loss, failed exam, fender bender) or to celebrate good ones (birthdays, a raise, new house). The word fill-in lets people express themselves and transforms the package into an engaging experience.
Whether consumed by one person over a week, or shared one night with a few friends, these 1/2 litre wine boxes are perfectly proportioned for any day good or bad."
May 17, 2013 | No Comments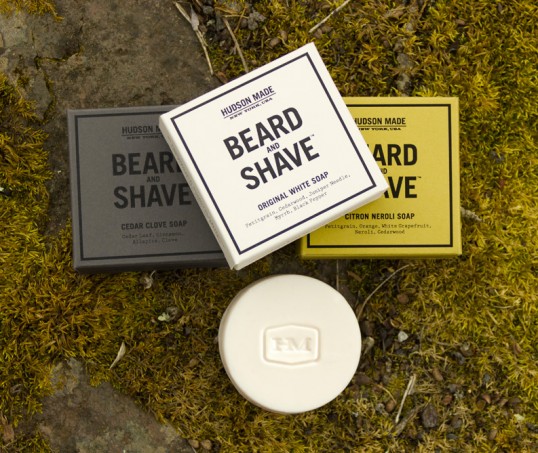 Designed by Hovard Design | Country: United States
"Hudson Made's line of handmade, small batch Beard & Shave Soaps is designed for the bearded man and his clean-shaven brother. These multi-purpose 3.5 oz. discs generate a lather that acts as both a gentle beard shampoo and an exceptional shaving cream.
The Beard & Shave Soap is available in three varieties—Original White, Cedar Clove, and Citron Neroli—each with a distinctive aroma. The personality of these three distinct soaps is conveyed through rich color. Unifying the packaging for the line is bold typography, which strikes a balance between contemporary simplicity and the heritage implied by nineteenth-century design.
The boxes were produced using traditional printing and letterpress typography on sustainable paper. Hudson Made's packaging is manufactured locally and meticulously selected for a truly regional product."