May 22, 2013 | 1 Comment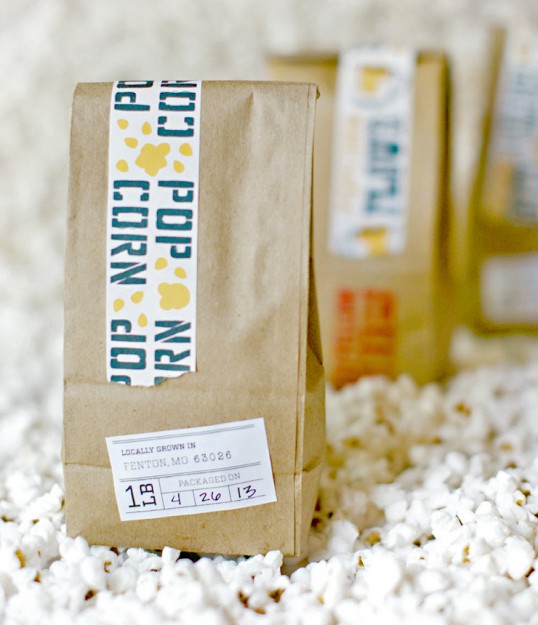 Designed by David Rygiol | Country: United States
"Yellowtree farm is a specialty organic farm producing rare and amazing foods out of St. Louis, MO. This packaging for their popcorn, popcorn grits, and popcorn flour begins with a 100% recycled and compostable bag. The bag is stamped with a wood ring pattern and logo, then sealed with the product tape and labeled with production details. The wood ring pattern visualizes both the farm's name and the topography of the land. Each Package is produced by hand by the farmer, ensuring that every product carries his special touch – from farm to market. Trust your food!"
May 21, 2013 | 2 Comments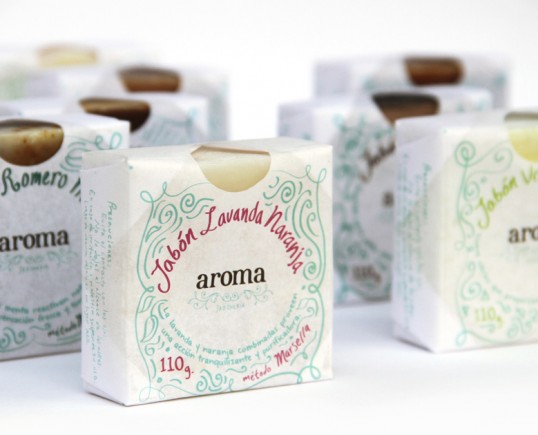 Designed by Claudio Limon | Country: Mexico
"For this project the client asked me to create an affordable package where you could see, and smell the product. It also needed to be easy to package by hand and original.
In the small town in Mexico where I grew up, people would buy soap in bulk which was delivered wrapped in paper. I used this as inspiration and created a square, waxed paper wrapper. An oval die cut was added to allow the consumer to see and smell the product."
May 19, 2013 | 4 Comments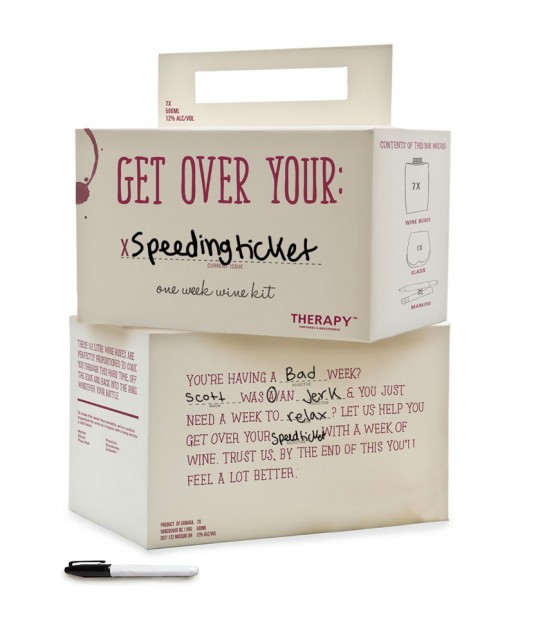 Designed by Natasha Shubaly | Country: Canada
"These wine packages were designed as an interactive way for the consumer to try an assortment of wines. The One Week Wine Sample sets helps consumers get over bad days (job loss, failed exam, fender bender) or to celebrate good ones (birthdays, a raise, new house). The word fill-in lets people express themselves and transforms the package into an engaging experience.
Whether consumed by one person over a week, or shared one night with a few friends, these 1/2 litre wine boxes are perfectly proportioned for any day good or bad."
May 17, 2013 | No Comments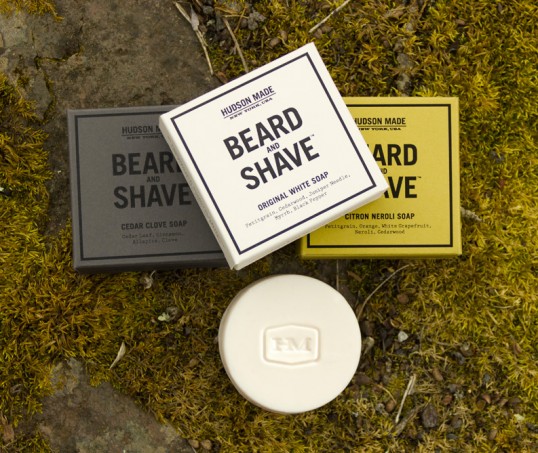 Designed by Hovard Design | Country: United States
"Hudson Made's line of handmade, small batch Beard & Shave Soaps is designed for the bearded man and his clean-shaven brother. These multi-purpose 3.5 oz. discs generate a lather that acts as both a gentle beard shampoo and an exceptional shaving cream.
The Beard & Shave Soap is available in three varieties—Original White, Cedar Clove, and Citron Neroli—each with a distinctive aroma. The personality of these three distinct soaps is conveyed through rich color. Unifying the packaging for the line is bold typography, which strikes a balance between contemporary simplicity and the heritage implied by nineteenth-century design.
The boxes were produced using traditional printing and letterpress typography on sustainable paper. Hudson Made's packaging is manufactured locally and meticulously selected for a truly regional product."
April 26, 2013 | 1 Comment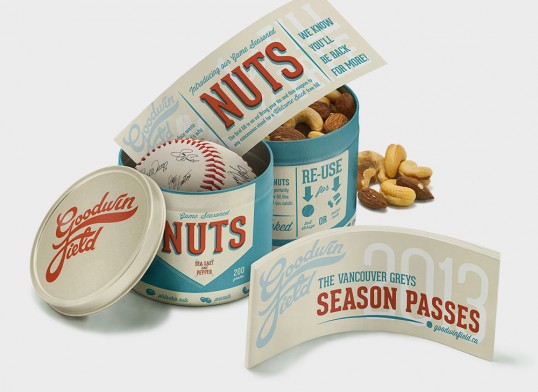 Designed by Allison Chambers | Country: Canada
"In addition to brand development, this project called for creating a strategy to reduce packaging waste at baseball games. Nostalgic script from by-gone days inspired the logo. Fans can re-use their 'Game Seasoned Nuts' tin game after game, or even store a prized baseball. Season ticket holders get the branded tin holding their tickets, a coupon for nuts, and a baseball signed by the players. The goal of the project is to increase loyalty and fan base, while developing a sustainable, environmental solution."
March 25, 2013 | 6 Comments
Designed by Eduardo del Fraile | Country: Spain
"Range of toothpaste for a brand aimed at pharmacies.  The concept is inspired by the silhouette of the toothpaste as it is squeezed out of the tube."
February 25, 2013 | 2 Comments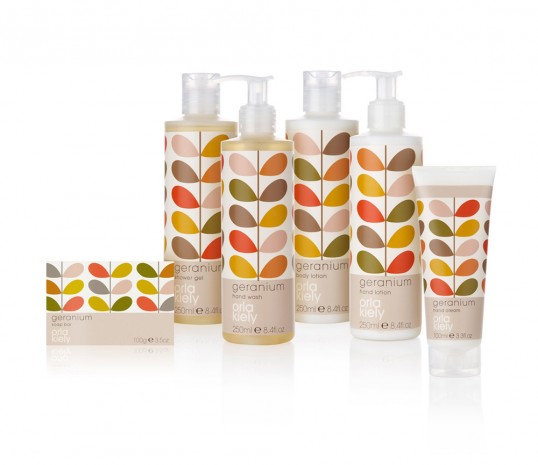 Designed by KMI Brands | Country: United Kingdom
"Following the success of the Orla Kiely fragrance and home fragrance collections, Orla Kiely launches a beautiful new bath and body care line. Renowned for her instinctive and creative use of colour, retro-inspired patterns and playful approach to design, Orla Kiely takes inspiration from her most famous 'stem print' to create a whole beautiful collection of toiletries.
The range uses a blend of essential oils including geranium, eucalyptus and clary sage and includes hand cream, hand lotion, hand wash, soap, shower gel and body lotion all of which are free from parabens, sulphates, petrochemicals and artificial colours."
February 21, 2013 | 1 Comment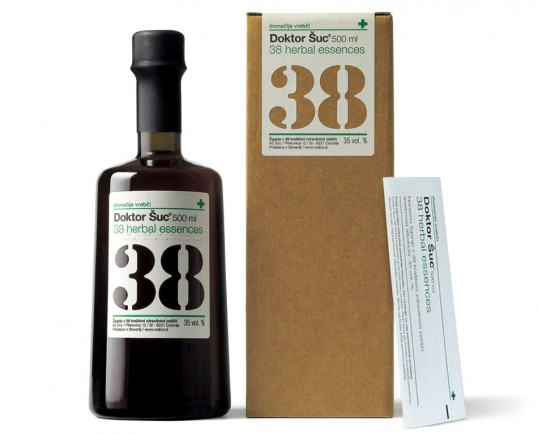 Designed by Loni DBS | Country: Slovenia
"Doctor Shutz 38 Herbal Essences is organic brandy with thirty-eight different herbs from Slovenian wine-growing region of Karst. This unique all-natural herbal essence was grown, produced and bottled by a family-driven winemaker Domaine Vrabci.The design concept of the bottle, label and the packaging ironically follows the rules of designing the image of medicaments. Dr Shutz is one of the first blind and partially-sighted persons-friendly alcohol drink since its label is accompanied with a text in Braille. Also attached are comprehensive instructions for use which also state the 'indications' and 'contraindications'. 
So, take a closer look at your health!"
February 18, 2013 | 3 Comments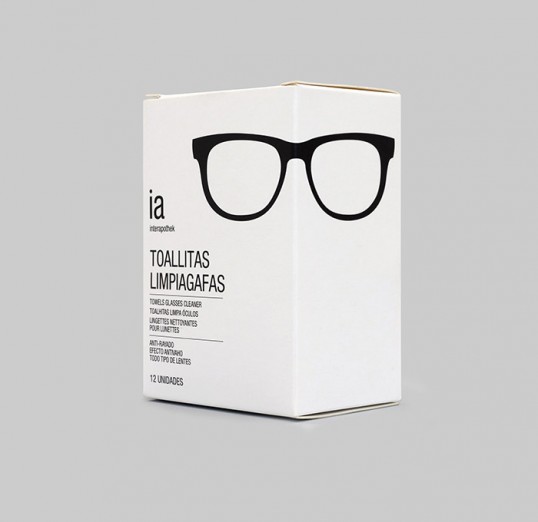 Designed by Eduardo del Fraile | Country: Spain
Playful packaging for Spanish optical brand Interapothek. Products include towel glasses cleaner, eyeglass cleaner spray, and multipurpose solution for all type of soft contact lenses.
February 15, 2013 | 1 Comment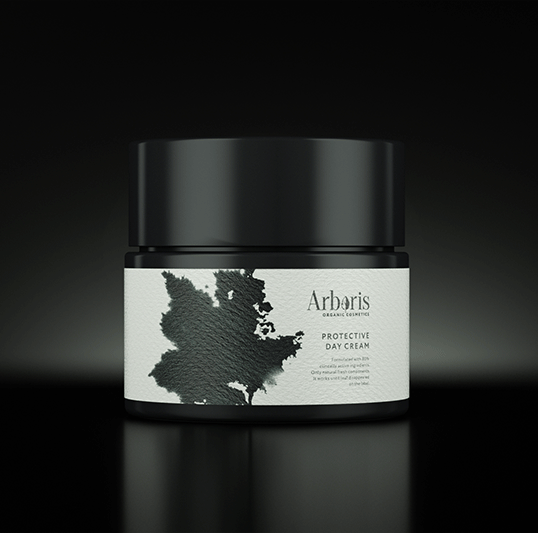 Designed by Ohmybrand | Country: Russia
"Moscow branding studio Ohmybrand created the concept of a premium brand of organic skin care cosmetics.
The name Arboris (Latin for tree) appears on the base on the completely natural composition, which includes nothing but vegetable based ingredients. Arboris products due to their natural origin have a small shelf life. We proposed using a special ink in the design of the labels. The ink begins to fade when the cream loses its freshness. Black color and mascara-stylized appearance show the premium qualities of the product and make it stand out from the mass of skin care products."