November 9, 2010 | 4 Comments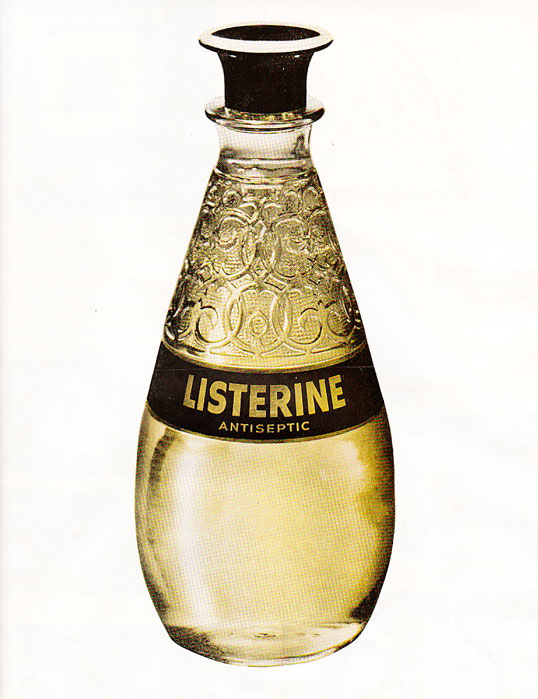 This gorgeous packaging for the popular mouthwash more accurately resembles a perfume bottle and is really quite beautiful for such a mundane product.
via Design Muse
August 30, 2010 | 2 Comments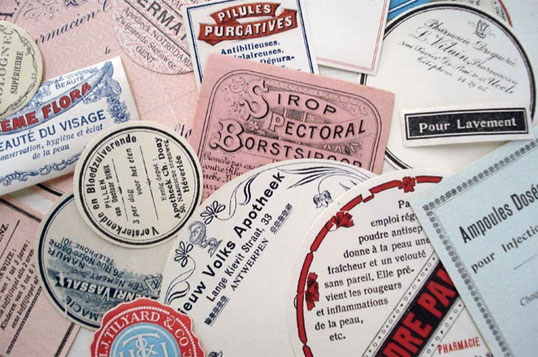 Sourced from the collection of Such Pretty Things | Designed in Europe, early C20th
Vintage labels are a wonderful source of inspiration for modern packaging design. While some are very simple and a little lackluster, others are rich in beautiful typography and delicate linework. Production limitations and costs of the time meant a very limited colour palette was normally employed, often with striking results.
August 11, 2010 | 5 Comments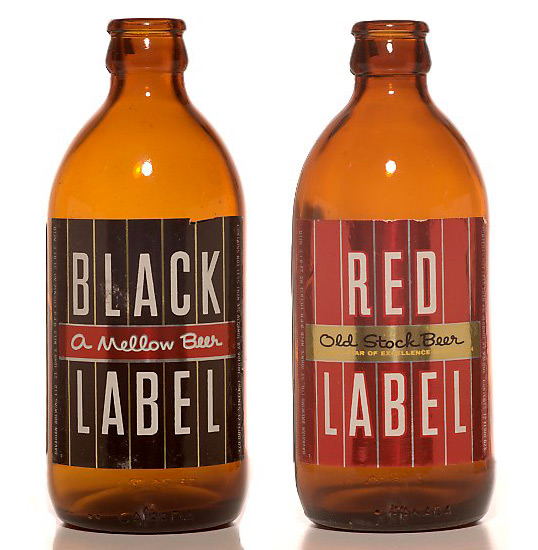 "The stubby beer bottle was Canada's national beer bottle from 1961 to 1984. In 1961 the Dominion Brewers Association (now the Brewers Association of Canada) replaced the heavy, bulky, non-standard 12oz "pint" and 22oz "quart" beer bottles with a new more efficient designed "stubby" bottle to be used by all Canadian breweries."
June 3, 2010 | No Comments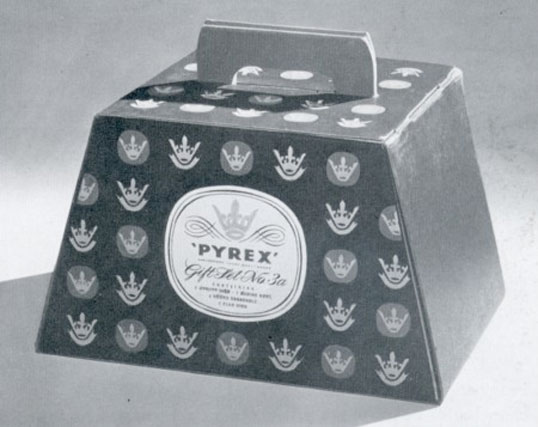 Designed by Milner Gray, circa 1950s | Country: United Kingdom
A collection of packaging design sourced from a 1956 publication of Graphis (no. 69)
April 27, 2010 | 6 Comments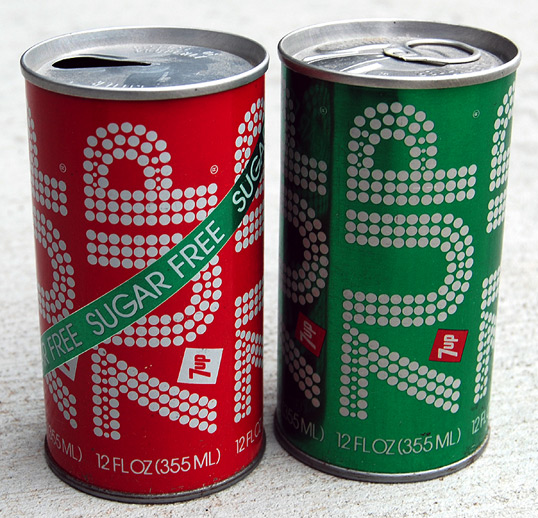 A nice collection of vintage soda pop packaging. It would be nice to see some of these brands look to their past when producing their current packaging.
April 21, 2010 | No Comments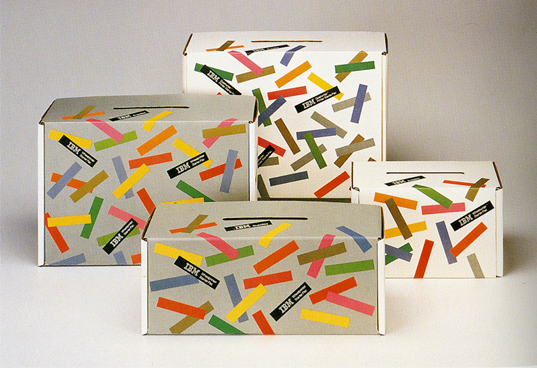 Designed by Paul Rand | Country: United States
Packaging design created for IBM, cigars, scarves and gin by iconic graphic designer, the late Paul Rand.
April 16, 2010 | 7 Comments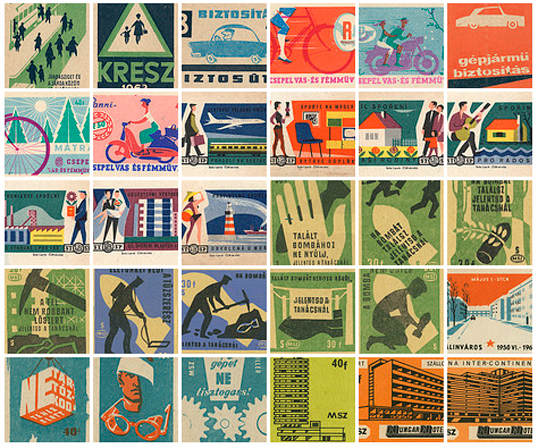 Designed across Europe, mid-1900s | Source: Matchbox Labels on Flickr
Vintage packaging is a wonderful source of inspiration. Due to the cost of photography and production limitations, illustration reigns supreme, producing some beautiful graphic solutions to the many different messages and advertisements printed on matchboxes during this era. Check out a few designs that caught our eye below.
March 19, 2010 | 4 Comments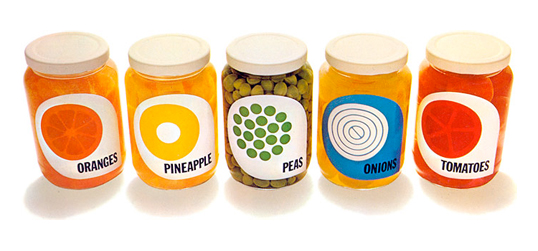 Designed in 1968 by Champion Papers – Creative Director: James Miho | Country: United States
This is a conceptual packaging project created by Champion Papers to promote their line of Kromekote paper. Although these designs are now 42 years old, they have a timeless simplicity which has inspired many a supermarket own-brand over the decades.
via Containerlist
March 16, 2010 | 4 Comments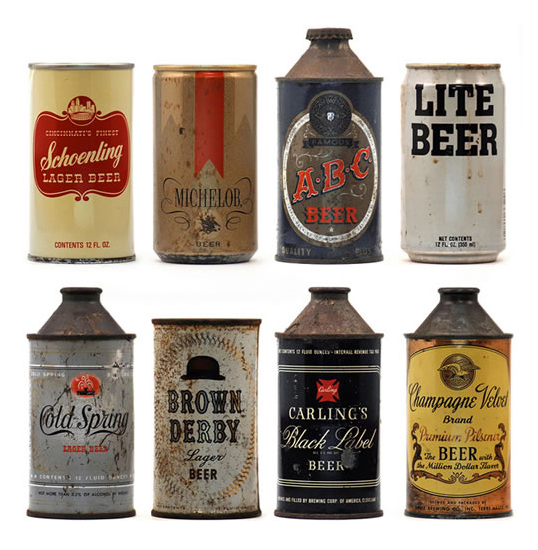 More vintage packaging for your viewing pleasure, this time in the form of beer cans. There is something about the simple elegance of these cans that we don't see much of with the brands of today. Someone should also bring back the spout top cans, what's old is new right?
Via Hello Again
March 16, 2010 | 2 Comments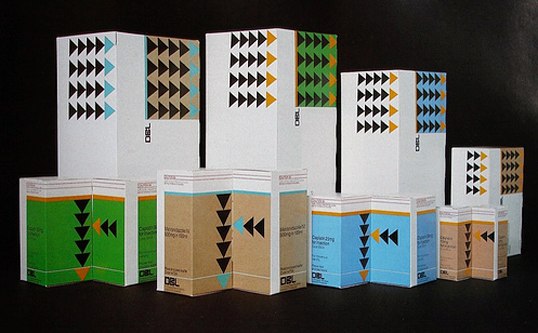 Vintage medicine packaging from the 1960s-1980s, most of which originate from the (out of print) 1984 publication Graphis Packaging 4. If you own this book or happen to know the designers of the first two pieces featured, please let us know in the comments.
Above: Designed by: Gary Emery of Emery Vincent Associates for David Bull Laboratories