January 1, 2012 | 1 Comment
Designed by Jordan Jelev | Country: Bulgaria
August 4, 2010 | 1 Comment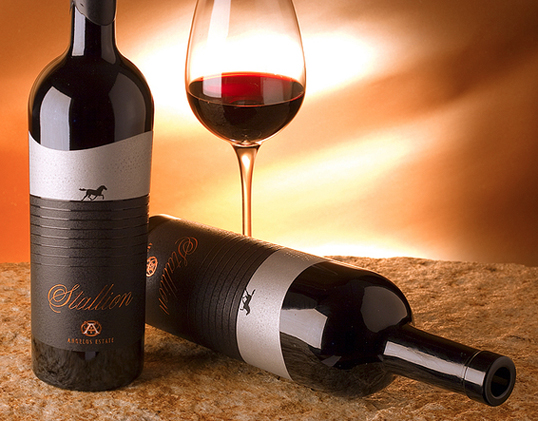 Designed by Jordan Jelev | Country: Bulgaria
"The Stallion Wine of Angelus Estate is positioned in exclusive super-premium class – an amazing wine that can impress every connoisseur. The brand name Stallion comes from the area of the vineyards but also reminds of the spirit and free energy of a young stallion – characteristics that communicate perfectly with the wine itself.
April 12, 2010 | 1 Comment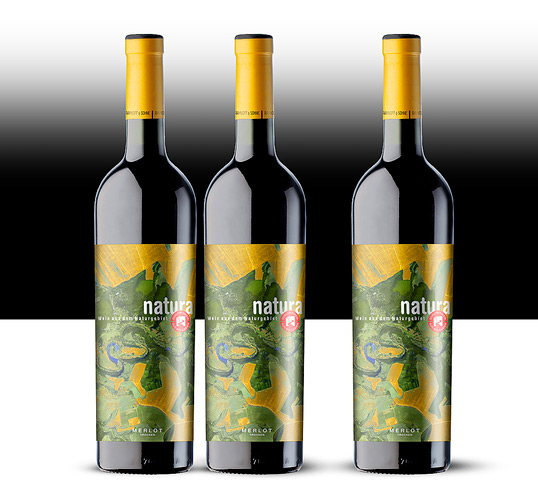 Designed by Jordan Jelev | Country: Bulgaria
"This is another project for Raynoff and Sons Winery. Since it is a bio-product under 'Natura' brand, I decided to change  the direction of my thoughts and respectably  – my design. The Winery is located at the very center of Rusenski Lom National Park a place famous with its canyons, river curves, caves, spectacular landscapes and pure nature full of wild life. After reading the brief, I took a short trip across an old map of Bulgaria  and fortunately the answer came almost instantly –  I was sure that if I used a satellite photo of the area, it would become a very very interesting label design. So here is the result of my short story."
March 5, 2010 | 1 Comment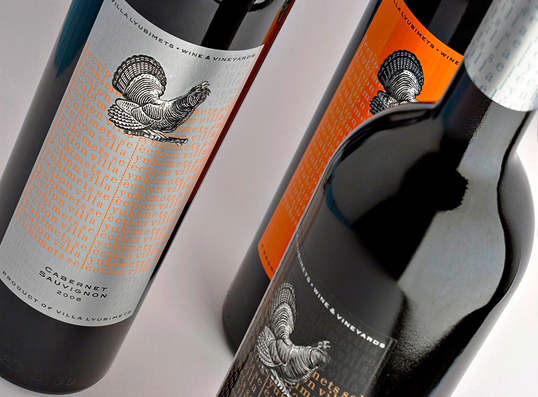 Designed by Jordan Jelev | Country: Bulgaria
The client wanted to use a simple labelform and some sort of typographic pattern as a background image. I did it by simply repeating the text "villa lyubimets selection". In the colour background of the label the pattern was printed with selective UV matte varnish against the glossy background inks. The bird at the top of the labels has puf-up transparent varnish overprinted and the whole image there has a really sensible relief. Because of using metal coated paper, the whole bird looked like metal tin.
January 13, 2010 | 1 Comment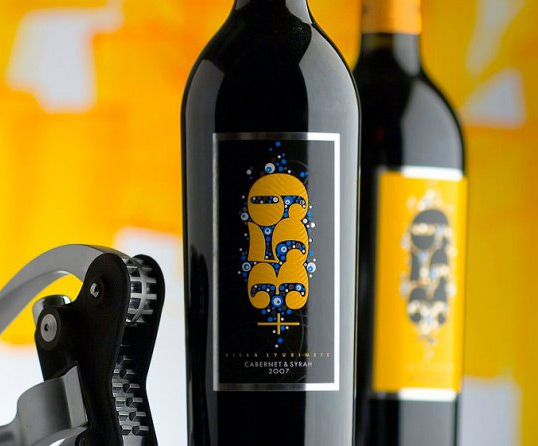 Designed by Jordan Jelev | Country: Bulgaria | Font: Bodoni Poster
"The +359 brand name comes from the international phone code of Bulgaria which is +359. This brand identifies 100% with Bulgarians and it is very popular in the country. The client wanted to change the look of the whole package into a vision that is more fresh, modern, colourful and absolutely distinguished.
May 28, 2009 | 1 Comment
Designed by Jordan Jelev | Country: Bulgaria
"Rousse Reserve wanted to look like classic vintage label. I have made custom calligraphy for the brandname and used strange form of the label in order to remind of torn page of an old book."
May 22, 2009 | 1 Comment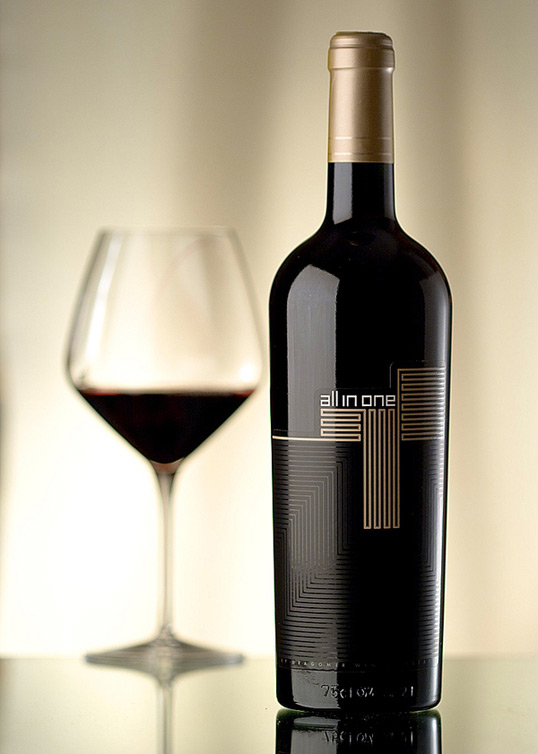 Designed by Jordan Jelev | Country: Bulgaria
"All In One wanted to look absolutely modern and stylish. I have used lots of lines and basic geometry to make this label more recognizable."