October 20, 2008 | 1 Comment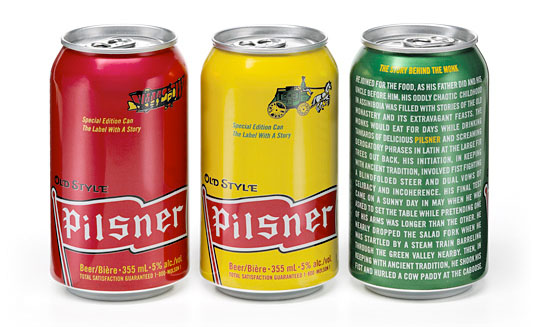 Designed by TAXI | Country: Canada
TAXI came up with these great special edition cans for Pilsner beer. Each design pulls one of the irreverant illustrations from the regular Pilsner design and tells a fun little story about it on the back.
October 17, 2008 | 1 Comment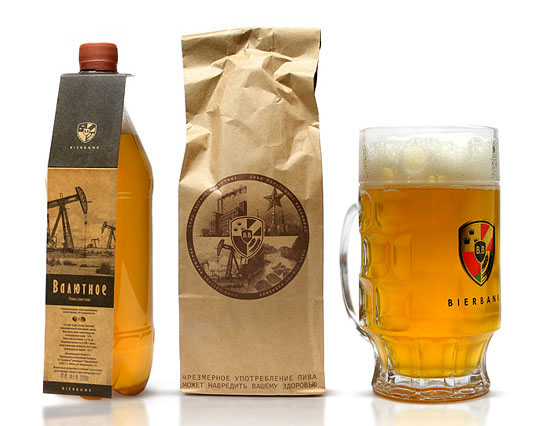 Russian based Fuerzza created these concepts for Beirbank, a raw and unfiltered beer. The brown bag package is great, I could see these being a big hit on the streets.
October 15, 2008 | 1 Comment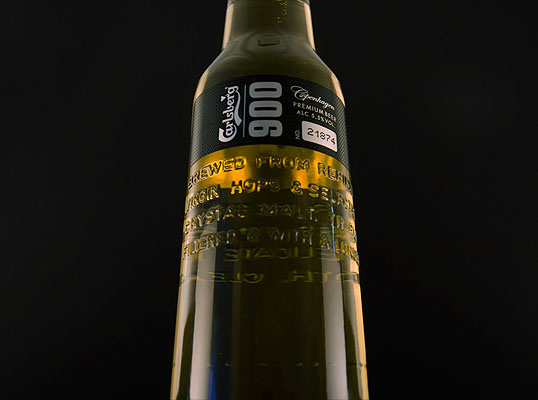 Some more great work being sent in from Sweden. Sanela Osmancevic alerted us to this amazing limited edition beer for Carlsberg. Credit goes to JDO for designing the bottle, and Creative Director Armin Osmancevic and Art Director/Designer Lowe Steiner of WERK for designing the promotional box.
"Packaging for Carlsberg 900, limited edition luxury beer. 200 promotional boxes were produced in collaboration with event agency BSP Marketing, and offered in few selected restaurants."