March 13, 2010 | 2 Comments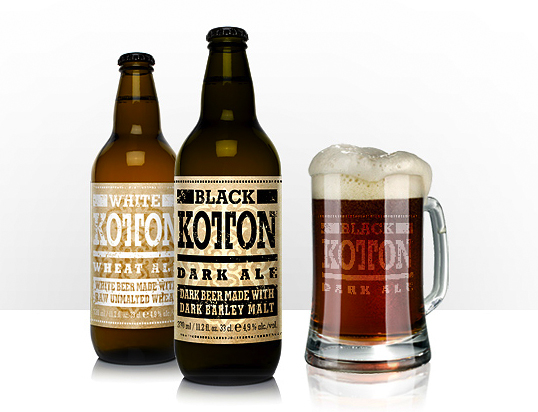 Designed by Dreamerworx | Country: Bulgaria
"Beer for the hard working tough guy. With no doodles, gold platings, any insignificent items whatsoever. Tough as an army boot."
March 5, 2010 | 2 Comments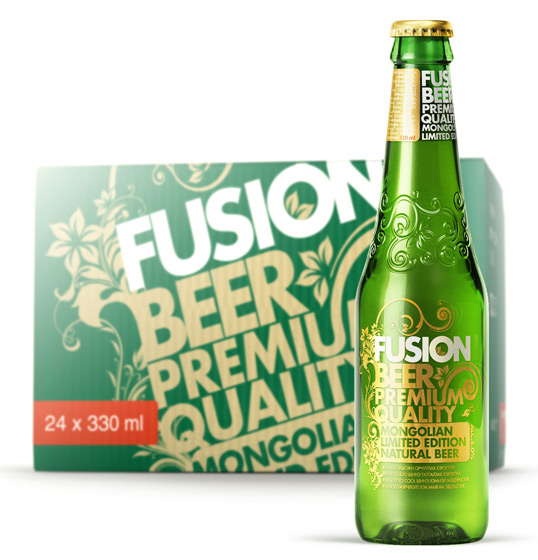 Designed by Depot WPF | Country: Russia
"The purpose: to create a visual image of a new beer for the young target audience of the local premium market. To develop a packaging design and unique form of the bottle (taking into account specific features of Chinese production). Not to try making so-called Mongolian design. The solution had to be worldwide.
March 4, 2010 | 2 Comments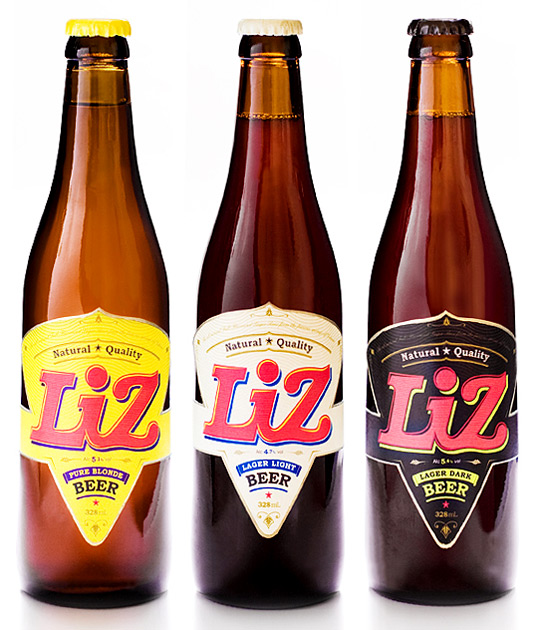 Designed by Avraham Cornfeld | Country: Israel
"Packaging design and brand identity for Liz Beer Company. The beer comes in three types: Light, Dark and Blonde."
February 18, 2010 | 1 Comment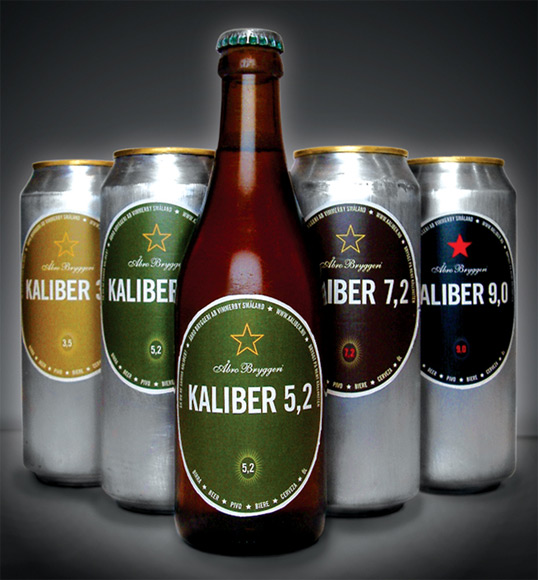 Designed by Morris Pinewood | Country: Sweden
"Product and label design for Kaliber Beer and Åbro Breweries Sweden."
February 10, 2010 | 2 Comments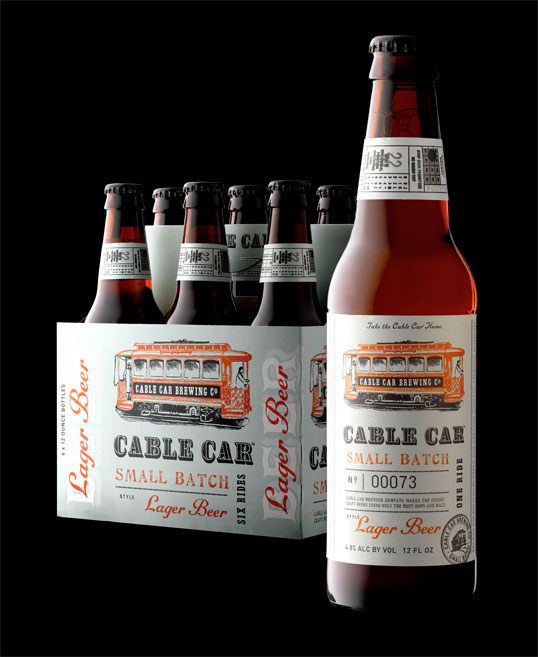 Designed by <a hr
ef="http://www.strangerandstranger.com" target="_blank">STRANGER & STRANGER | Country: United States
Stranger and Stranger specialize in packaging design for wines, spirits and beers.
zp8497586rq
November 30, 2009 | No Comments
Designed by Degree Design | Country: New Zealand
"Since Hallertau extra strength beer is heroic in taste, strength and bursting with personality, a cast of Hallertau Heroes were created to characterize each beer. The brand draws its essence from the 'liveliness' of the hop. It's tradition with a twist; and quality derived from the simple things done properly, perseverance in brewing and the meticulous selection of the finest ingredients to create Hallertau's range of premium handcrafted beers."
August 26, 2009 | No Comments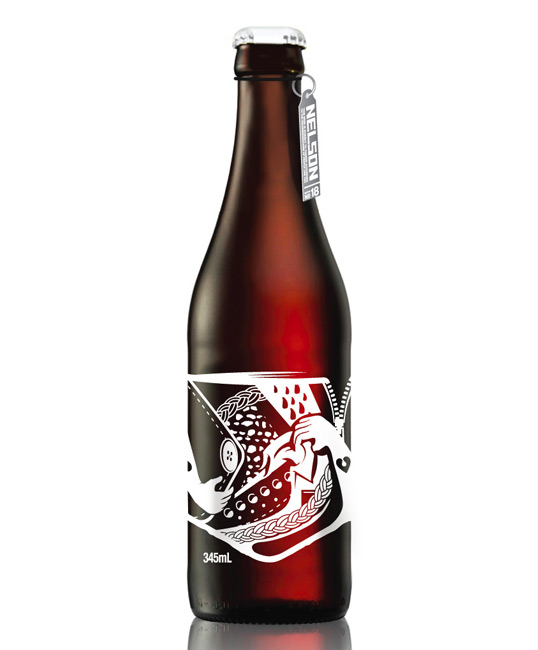 Designed by Trimäpee | Country: Australia
Melbourne-based fashion house Trimäpee (Trim-mar-pea) has joined the likes of Sonny Day, Biddy Maroney and The Temper Trap, in collaborating with NELSON to design the beer's latest limited release label.
August 24, 2009 | 3 Comments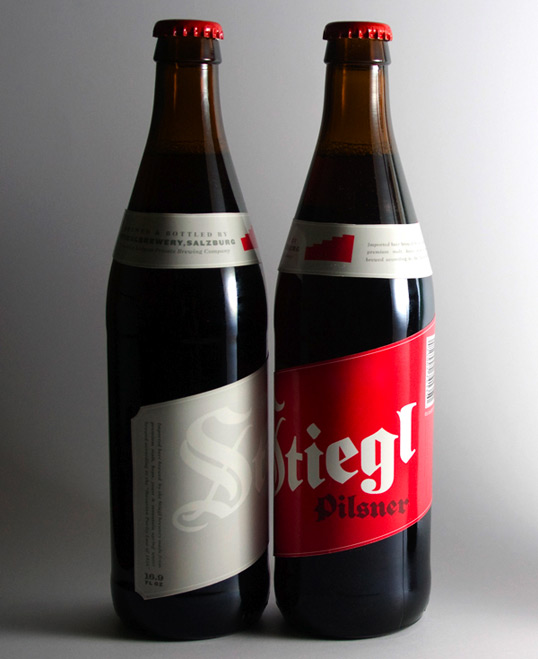 Designed by Skinny Ships | Country: United States
"Introducing a beer into an already saturated market a difficult task, but when the beer brand has such a rich history it's a little easier to distinguish it from the competition.
Retaining the brands extensive elements; bold blackletter logo treatment, the staircase icon, and deep crimson red kept the familiarity within the brand. But updating and incorporating new elements; such as the diagonal rising label that mirrors the upward motion of the staircase logo, brings a contemporary feel to the traditional brew."
July 10, 2009 | No Comments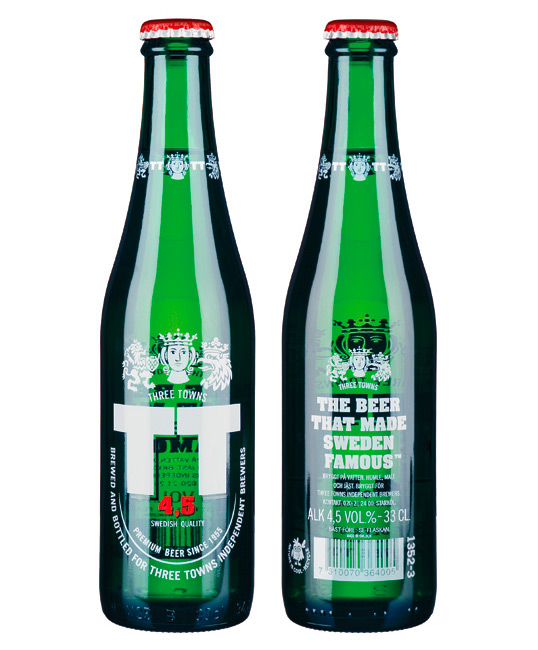 Designed by Entire, in association with Farfar | Country: Sweden
TT (Three Towns) brand and packaging design.
July 6, 2009 | 2 Comments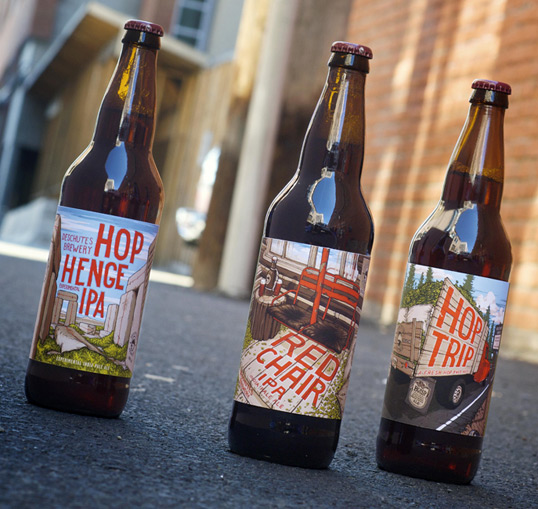 Designed by Adam Haynes | Country: United States
Beautiful labels for Deschutes Beer from Oregon based illustrator Adam Haynes. Be sure to check out his portfolio for some solid illustration work.