June 4, 2010 | 8 Comments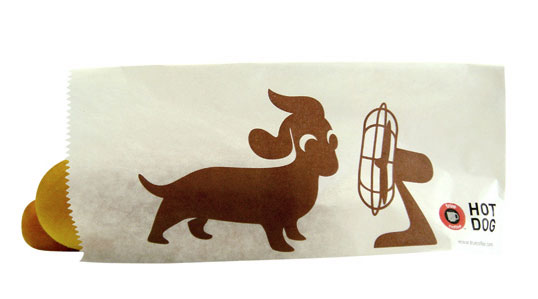 Designed by Subconscious Co. | Country: Thailand
"TrueCoffee, the coffee shop that serves coffee and bakery with high-speed internet in a cozy and modern atmosphere, expanded their food range to a quick bites like hot dogs. They wanted hot dog packaging that would attract teenagers. We reinterpreted the word 'hot dog' and created a lovely dachshund character."
June 16, 2014 | No Comments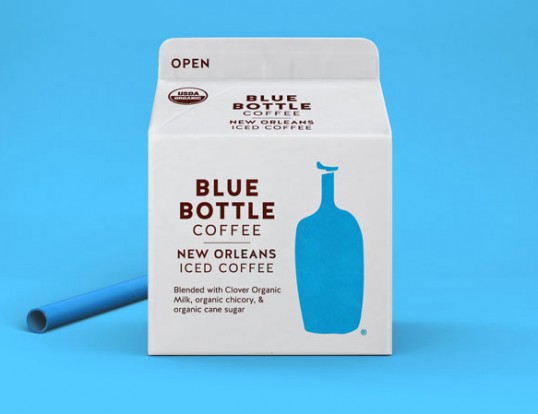 Designed by Pearlfisher | Country: United States
"Task: To create a new expression for Blue Bottle's New Orleans Iced Coffee, extending the intimate Blue Bottle experience from carefully curated cafes to a carton, reaching a larger audience and standing out on shelves in mass retailers.
Scope: Brand strategy, identity, and packaging design.
Solution: The new design for Blue Bottle's New Orleans Iced Coffee stays true to the heart of Blue Bottle, challenging coffee category cues while remaining modest and utilitarian. Pearlfisher has elevated Blue Bottle's current equities and clarified their word mark to increase its stature, simplifying messaging on pack and playing up the Blue Bottle blue to increase shelf impact."
October 6, 2012 | 4 Comments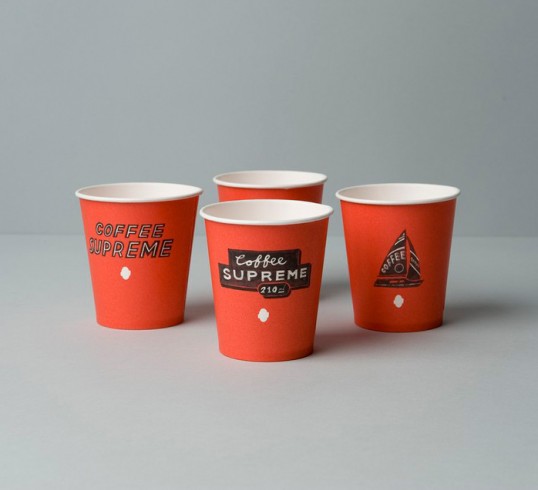 Designed by Hardhat Design | Country: United Kingdom
"Coffee Supreme's take-out cups were already known in NZ and Australia for being unusual, distinctive and quirky, so while we knew from our re-brand brief that they wanted the brand to 'grow up', we felt it was important they didn't lose their individuality.
Ideally they also needed to convey Coffee Supreme's love & enthusiasm for the handmade craft of making coffee, that they were confident and quirky, approachable and supportive, and staying true to the good old fashioned standards the company started out with."
August 8, 2012 | 5 Comments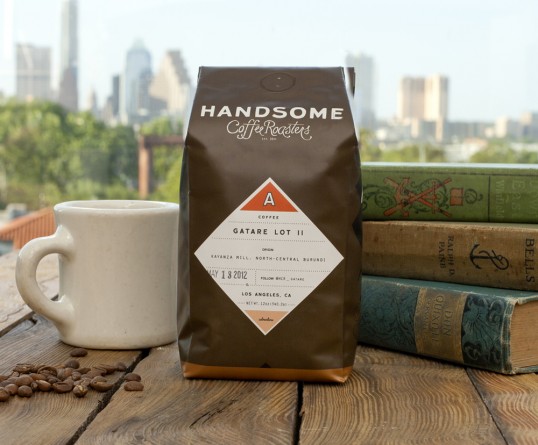 Designed by PTARMAK | Country: United States
"Handsome needed a robust label system and an all purpose bag that could serve as its backdrop. " We were briefed that Handsome intended to have two lines of coffees: Comfort and Adventure. Each line would have coffees and espressos, and each line (and its category) needed to be immediately recognizable. We employed color, shape and a little figure ground to differentiate between the lines and categories. The color system was developed loosely around a 1940's craftsman—workshirt blue, denim, utility orange, metallic copper, crisp white, no-nonsense black and a rich black-brown… in honor of the coffee." Continue…
September 22, 2014 | No Comments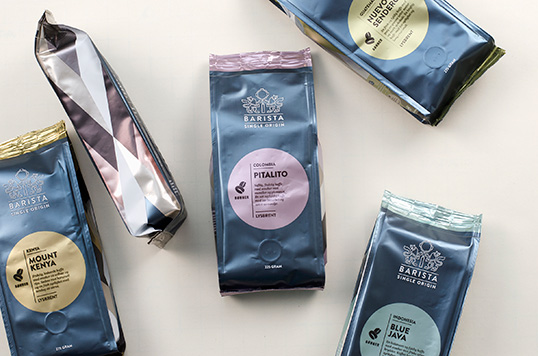 Designed by Neolab by Knowit | Country: Norway
"Single Origin vs mixed products: Friele has changed their product line strategy and as a part of this we cleaned up the Barista line. The old Barista line had both espresso and blends mixed in between the singles. By moving them out we made a stronger concept and a stronger and more logic product line by presenting single origin products only. 
The re-design mission: The old Barista had over time become a blurry mix of 8 different blends and grinds and roasts. 
The shelf impact was weak and the remote signals of each product could have been stronger. 
We missed a stop-signal from a distance. We missed the freshness signal whole beans represents. We missed the link to micro roasted products.
New packaging machines gave Friele new packages and possibilities for new design. The packaging structure was not unique but well fitted for large industrial production. It also gave space for a more graphic look."