January 15, 2018 | No Comments
Designed by NEOM | Country: Italy
"It was needed to find a fil rouge, a unique concept, through a range of flours with very different origins: mais, rice, kamut, durum wheat, common wheat, chickpeas, etc. Our client, Selezione Casillo, part of the biggest wheat company in Italy, was calling this offer simply as Farine Speciali but it was not differentiating and giving value to the richness of the product. We had to find a concept that would keep all the differences in one single rich soul expressing their values and quality."
February 10, 2016 | 1 Comment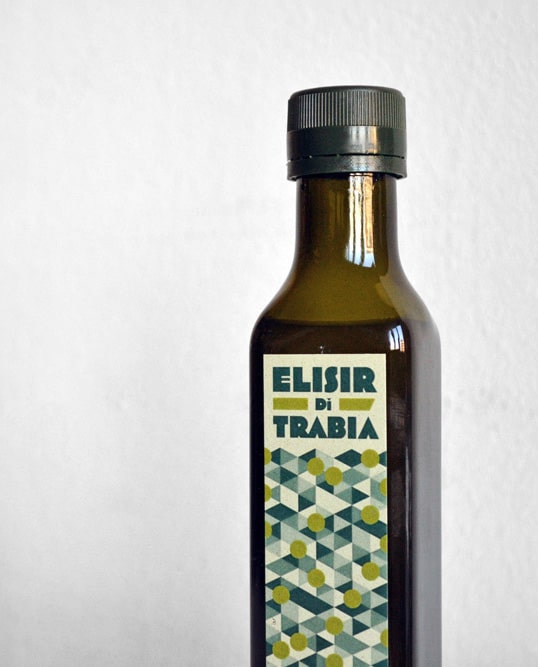 Designed by GBX Studio | Country: Italy
"Elisir di Trabia is an extra-virgin olive oil produced in Trabia, a small town in Sicily. The name is inspired by the well-known opera "L'elisir d'amore" (The elixir of Love) by Gaetano Donizetti. This olive oil is not a love potion, but you will fall in love with it's fragrance and superfine taste. The label is simple with heavy lettering resembling Italian Futurism. The geometric pattern with triangles and circles is represents the olives on the tree, between the leaves. The packaging was artisanally made with care and love: from the choice of the small 25cl glass bottles to the paper for the label (Crush Kiwi 120gr/m2, a unique earth friendly paper made using process residues from organic products including olives). Elisir di Trabia isn't sold anywhere, it was made as a unique gift for friends and relatives, to satiate their appetite with a touch of love."
February 1, 2016 | No Comments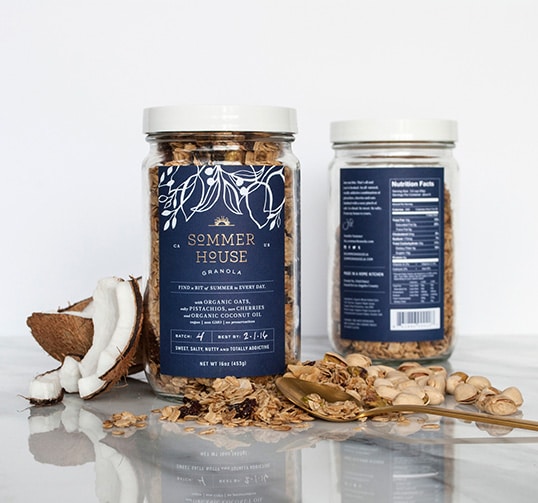 Designed by Project M+ | Country: United States
"Born of love for her self-proclaimed granola connoisseur husband, Jennifer Sommer's granola comes from the heart. This salty, sweet, nutty, crunchy treat is genuinely irresistible.
Originally dubbed Obsessed granola, Sommer House gained an early following of foodie aficionados. Obsessed as people were, the name just didn't ring true. M Plus developed the name and packaging design for Sommer House, synonymous with her own name and her delicious recipe she created in her home kitchen. More than just an epicurean delight, Sommer House embodies a beloved place, the joys summer time, and delights from the inside out."
January 1, 2016 | No Comments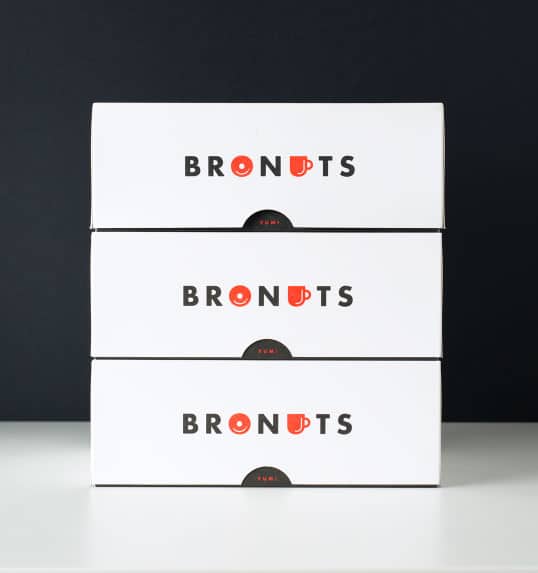 Designed by One Plus One Design | Country: Canada
"Concept: a location in the Exchange District in Winnipeg, Canada, means a wide cross section of clientele. This includes young professionals, corporate offices, and college students, all from a multitude of different industries. With a bold name, the brand needed to give off a vibe landing in between hipness and approachability, attracting customers from all walks of life.
Solution: a simple product offering called for a simple solution. Better yet, a clever solution. Taking a step back from our initial concepts we quickly realized the opportunity the name held, which was not immediately obvious — coffee + donuts are located right in the middle of the company name. Running with this discovery, we engineered a crisp brand identity with a tongue in cheek personality, carefully considering each brand extension. Exterior and interior signage, menu design, individual and group donut packaging were all consistently designed for engaging customer experience."
December 24, 2015 | No Comments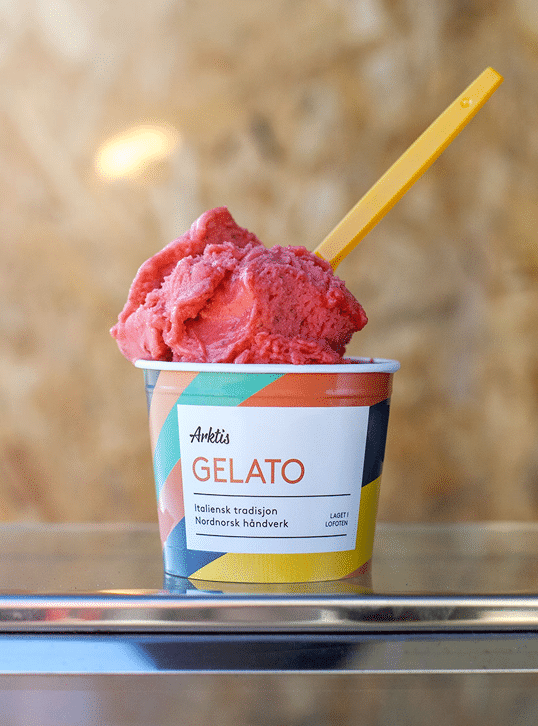 Designed by by north™ | Country: Norway
"Arktis is a artisan gelato company situated in beautiful Svolvær, in the heart of the Lofoten Islands. Arktis produce natural gelato and sorbet with only natural ingredients. The production is done by hand and all the flavours are blended in manually. We wanted to capture the lines and the motion of the ingredients to give the public an association of the product on everything from the stationary to the website. It was a important for us to distance the identity and the products from other competitiors on the Norwegian market."
December 11, 2015 | 2 Comments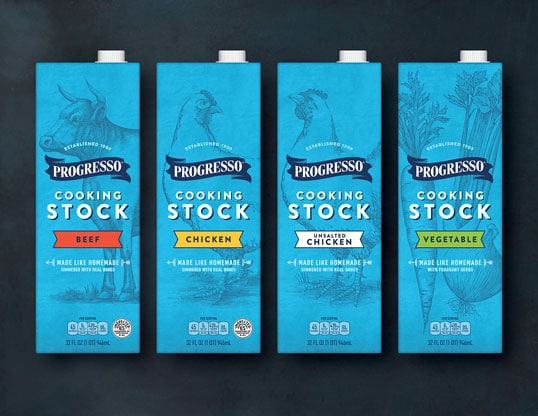 Designed by Hornall Anderson | Country: United States
"Progresso believes that real, quality food makes life better. But, how does a brand with over 100 years of heritage design packaging that speaks to loyal supporters as well as more adventurous cooks looking to try something new? This was the challenge Progresso faced when they partnered with Hornall Anderson to design the packaging for a new line of cooking stocks.
In order to communicate the higher quality of product inside the package, the design needed to appeal to cooks' creative aspirations as well as demonstrate clear superiority over the competition. By understanding that premium brands create trends rather than follow them, the result was a solution that radically broke category conventions—building on years of heritage to create a fresh, new perspective."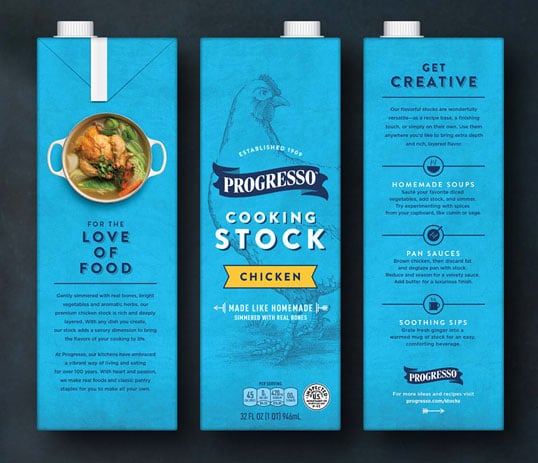 "Using lively, classic illustrations, modern typography, and a fresh color palette, we emphasized craftsmanship and love of the ingredients inside. The side of the packaging touches on Progresso's heritage and love for food, and gives suggestions to inspire our cooks to create their next perfect dish.
Throughout all of the deliverables—from packaging and photography, to a style guide demonstrating best practices for advertising, a microsite, and more—Progresso's passion for real, quality food shines through."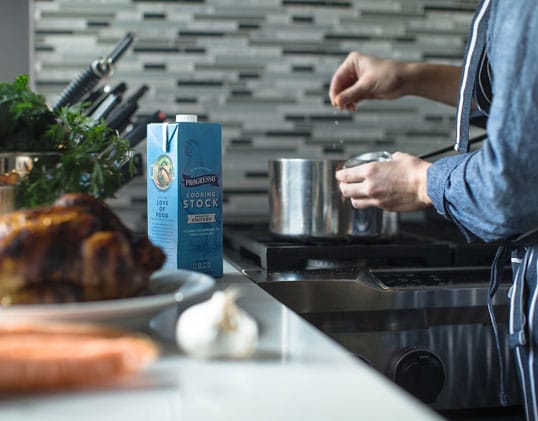 November 14, 2015 | No Comments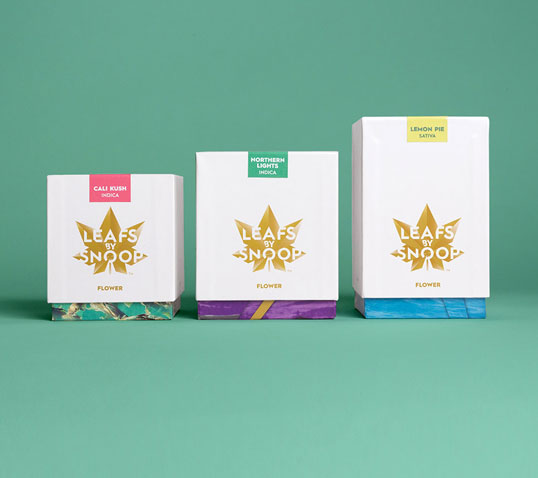 Designed by Pentagram | Country: United States
"Laid-back California cool inspires the branding for a line of marijuana-based products from hip-hop legend Snoop Dogg.
With songs like "Smoke the Weed," "This Weed Iz Mine," and "California Roll," it's no secret the rapper Snoop Dogg has long been a cannabis connoisseur. Now he's sharing this passion with the public—at least in Colorado, where consumption is legal—with a new line of marijuana-based products called Leafs By Snoop. Pentagram's Emily Oberman and team have designed the brand identity and packaging for the line, which includes both flower and edibles ("Dogg Treats") such as chocolate bars, chews, drops and gummies."
November 13, 2015 | 1 Comment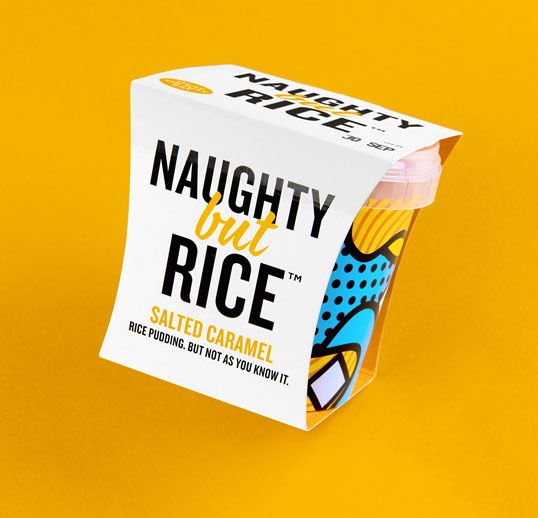 Designed by Robot Food | Country: United Kingdom
"Rice pudding is rising in popularity, and to coincide with the trend, The Hain Daniels Group has launched Naughty But Rice, a vibrant new brand with a bit of a twist. The clue's in the name. Naughty But Rice brings pud lovers all the heart and soul of traditional rice pudding with a deliciously contemporary edge.
Leeds-based brand and design agency, Robot Food, are well-known for their daring challenger approach, and were asked to help create the brand look, feel and packaging. Leaving behind the tired, whimsical category cues of old, the team came up with the strap-line, 'Rice pudding. But not as you know it', and got to work on a strikingly indulgent aesthetic that deliberately disregards the category's moody, rather serious look and feel."
November 9, 2015 | 2 Comments
Designed by Studio–JQ | Country: United Kingdom
"I've always been fascinated with crisps packaging and ahead of starting a new packaging project this week, I wanted to give myself a quick fun branding exercise. I wanted to develop my own brand 'QUINTINS&CO' and to give it a modern edge and look with catchy brand names and a lively and diverse colour range. Supporting this are abstract shapes and symbols to finish the look. What's your favorite flavour?
November 3, 2015 | No Comments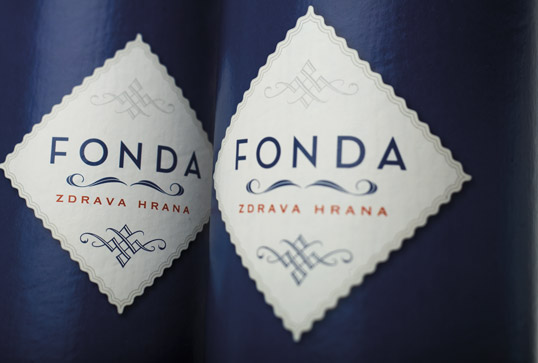 Designed by HUMAN1ST | Country: Slovenia
"The Fonda fish farm builds its identity on the basis of a combination of high-quality products and family tradition. Boris Balant participated in the establishing of the Fonda brand and then worked in close cooperation with the family to develop the family company's overall visual identity in parallel with its development. Humanist then designed the further development and reinvigoration of the brand with a focus on transparency, dynamics and youthfulness, with a simultaneous emphasis on the family' indigenous origins, based on authentic images of the family. The family saga of a top-quality world-class fishery also received fresh impetus through the redesign of the logo, expansion of the contents and a new website."