April 29, 2011 | No Comments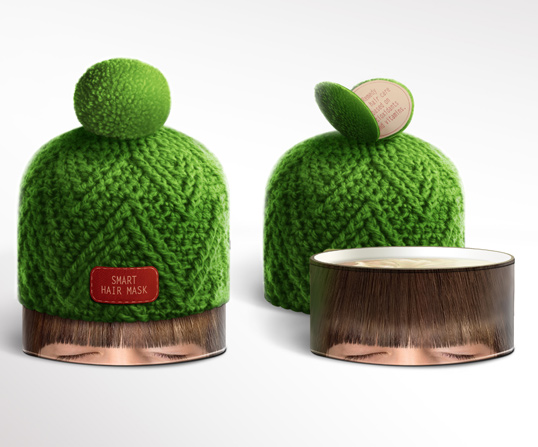 Designed by Kudryavtseva Oksana | Country: Russian
"This is my student design concept for Remendy, a hair care product based on antioxidants and vitamins called Smart Hair Mask. The idea behind this concept is that the product protects your hair like a cap."
April 28, 2011 | No Comments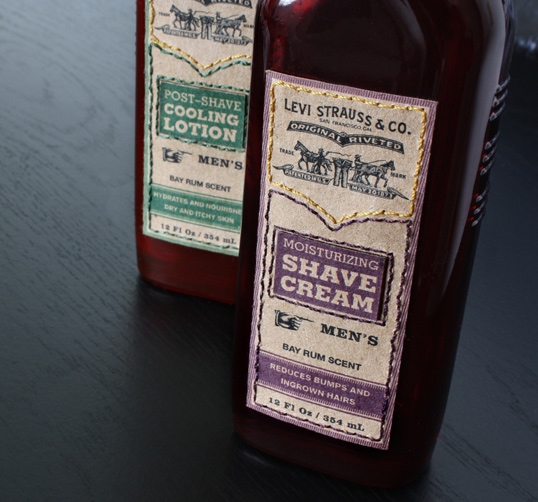 Designed by Lama Khayyat | Country: United States
"We were asked to create men's healthcare packaging for a well-known company for our choice, that didn't have one. I chose Levi's & Strauss.
My focus was on their iconic jean tag. I also used the stitching to my advantage by color coding different bottle products."
April 20, 2011 | No Comments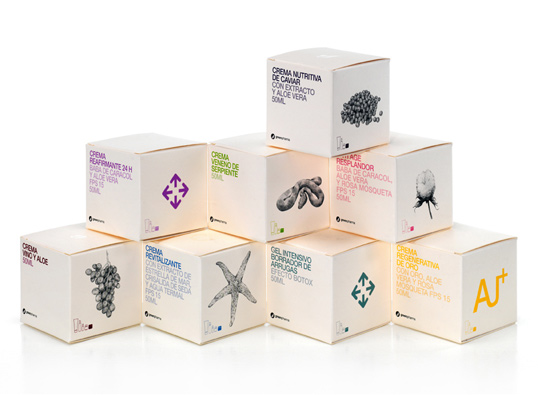 Designed by Grupo Habermas | Country: Spain
"Packaging design for natural cosmetic line Greenpharma, from Botanicanutrients brand.
A simple and elegant work, where information and ornamental details determine the final outcome. Examples are the illustrations, the text in bold colors, blind embossed or the paper used (Curious Metallics, from Arjowiggings brand)."
April 18, 2011 | 2 Comments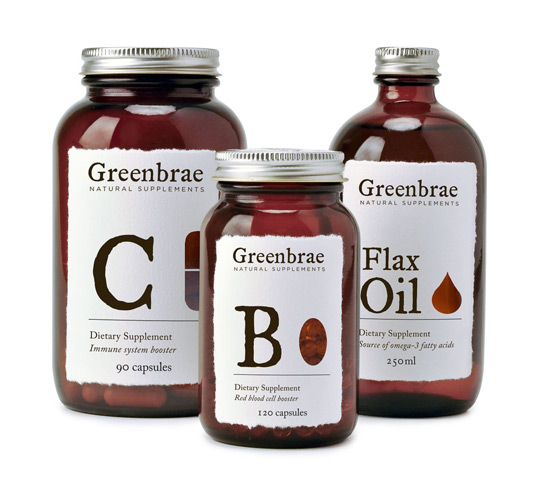 Designed by Ryan Chung | Country: Canada
"The brief: To create an identity for a line of vitamins sold in upmarket health food stores and organic markets. Design a logo and packaging.
The solution:The wordmark's hand-cut feel, paired with modern typography communicates quality. Deckle-edged labels with die cuts reveal the contents of the bottles. The warm brown of the bottles adds a nostalgic touch while protecting the contents from the sunlight."
March 23, 2011 | 6 Comments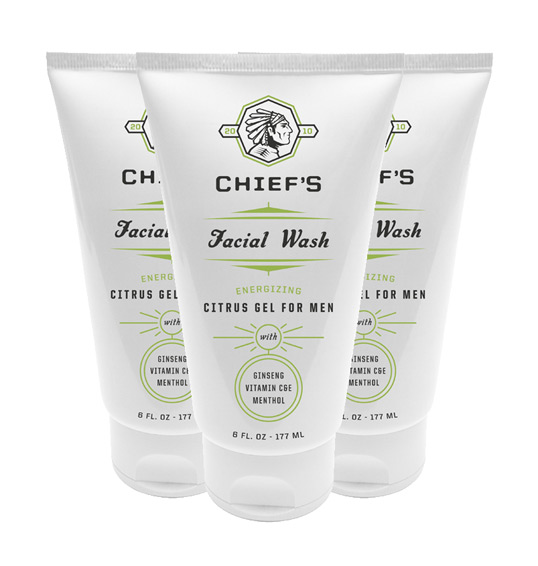 Designed by Tim Boelaars | Country: The Netherlands
When Will Evans couldn't find a face wash on the market that helped him wake up in the morning he decided to create his own. The result is Chiefs Energizing Face Wash, a citrus gel for men.
March 18, 2011 | 1 Comment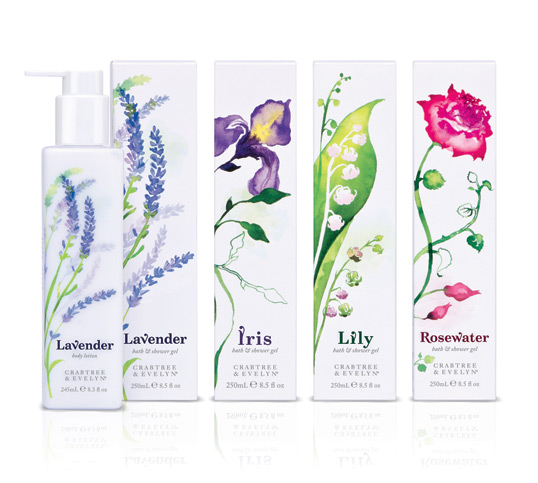 Designed by Pearlfisher | Country: United Kingdom
"Pearlfisher has redesigned the packaging for Crabtree &Evelyn's keystone Florals range – Lily, Rosewater and Lavender. The design debuted with the launch of new fragrance Iris in September 2010 and will now be seen on the remaining 3 fragrances in the Florals range when they launch in March 2011.
The graphic design of the range works within the conceptual world of 'romantic femininity.' The design for each fragrance is an original water-colour illustration that 'grows' around the bottle and the secondary packaging. All colours, patterns shapes, illustrations, photography, and textures are inspired by, or abstracted from, a representative of a specific garden plant or flower. The design story celebrates this natural vibrancy and passion; it is brimming with originality, colour and movement.
March 17, 2011 | 1 Comment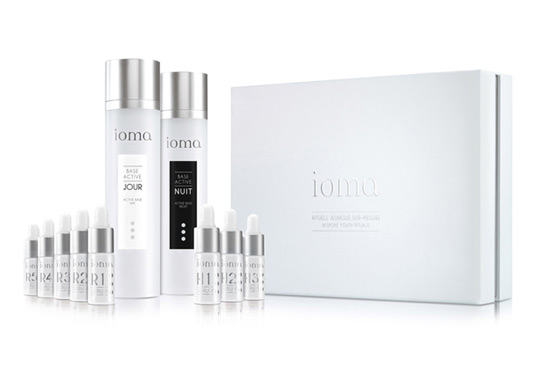 Designed by Bayadères | Country: France
"IOMA Rituels Jeunesse sur-mesure (Bespoke Youth Rituals), a truly personalized skin care elixir."
March 14, 2011 | 2 Comments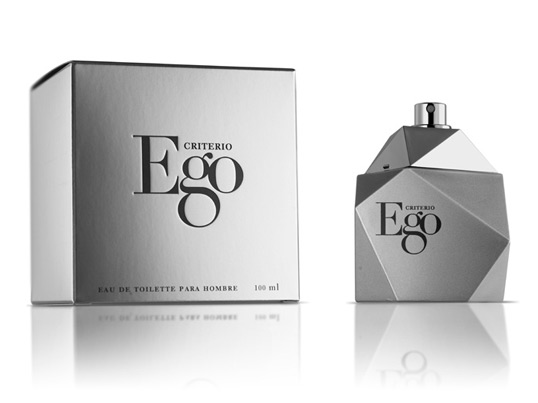 Designed by Lavernia & Cienfuegos | Country: Spain
"Ego aims to connect with a modern audience concerned about their appearance. The faceted glass pack has been painted in matte silver so that the volume of the piece is solid and clearly defined. Ego uses a visual language which is direct and at the same time refined. The logo was created with equal strength in mind. Didot typeface was used in which the characteristics of the letter g was enlarged so that in context, three letters together form a single entity with more personality."
March 11, 2011 | 1 Comment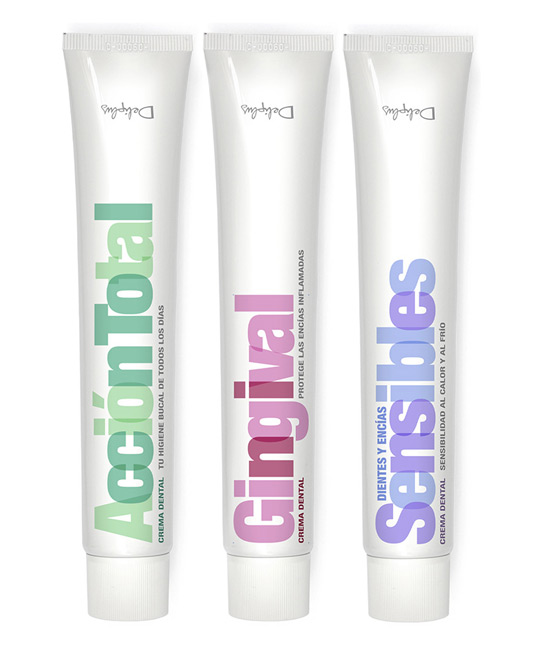 Designed by Lavernia & Cienfuegos | Country: Spain
"One of the design objectives was to comunicate the idea of an efficient, detailed dental care range thought to solve real problems, and at the same time different from the most important brands offering a similar quality. We used a typographic solution which is very functional because it can be read easily and communicates clearly the utility of the toothpaste. The overlapping of the letters and their transparencies provide the necessary graphic richness to personalize the range showing the quality of the products, and to suggest the attention to detail which they have been produced with."
March 5, 2011 | 2 Comments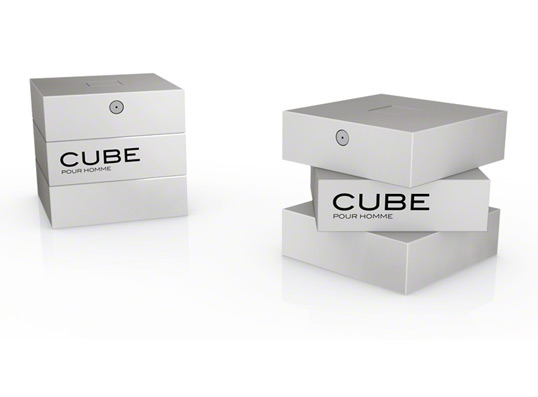 Designed by Mike Flache | Country: Germany
"Designer Mike Flache has created a new flacon. Inspired by the name itself, the packaging design focuses on elegant simplicity. The minimalist form is combined with functionality. The Cube has no cap that could fall off. Just twist the object to open/close it. The sprayer button is on the top side of the flacon. The result is an angular and masculine expression–a product that has a character all of its own."