April 15, 2010 | 10 Comments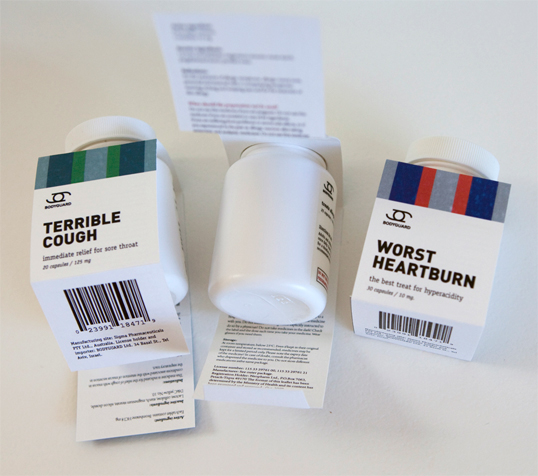 Designed by Adar Peled | Country: Israel
"The assignment was to design packages to a product of our choice and  to use as an inspiration the nature of our family. I invented a company called "Bodyguard" and designed the logo, and decided to pack medicines. Here in Israel pharmaceutical drugs come separated from the user leaflet so I wanted my packages to be more user friendly and therefore the leaflet is on the other side of the package and always attached to it. Army honor medals were my reference for the colors and lines because my family has a long coming history in the Israeli army as commanders and pilots."
April 13, 2010 | 4 Comments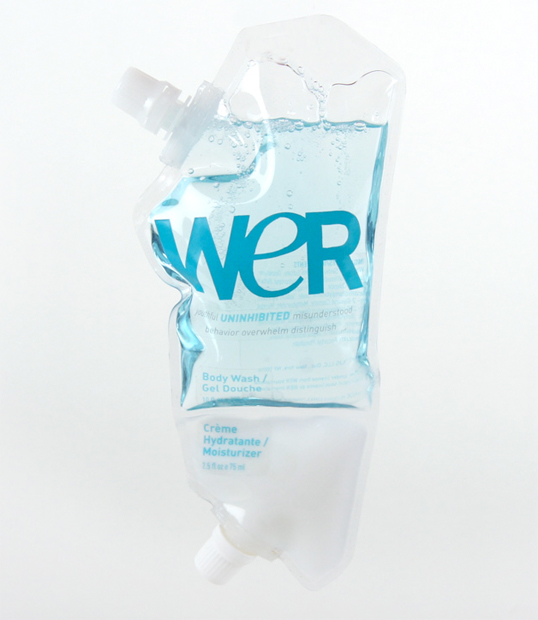 Designed by Alexandre Michaud | Country: Canada
Student work for body gel and moisturizer created under professor Sylvain Allard at UQAM, who writes:
"The simplistic thinking in eco-packaging would suggest that all it needs is to take recycled Kraft cardboard and the job is done. Unfortunately, it's much more complicated than that and demonizing plastic over paper is another non-sense. In fact, there are as many solutions as there are different packages and each one should be developed taking into account production methods, materials, transportation and many other factors that ultimately determine the true lifecycle of the product.
However, the reduction approach remains the most easily measurable element of ecodesign. Indeed, by reducing the amount of material, it reduces the weight of the interventions in upstream and downstream production because there will be less material to produce, to collect and to recycle."
April 13, 2010 | 5 Comments
Designed by Shawn Schrader | Country: Japan
"The hair care products were for anti-aging so the idea of twisting and reversing time or counter clockwise was developed for the bottles and the logo. It would not be obvious to the consumer but having a theory behind the simple design was well received"
April 5, 2010 | No Comments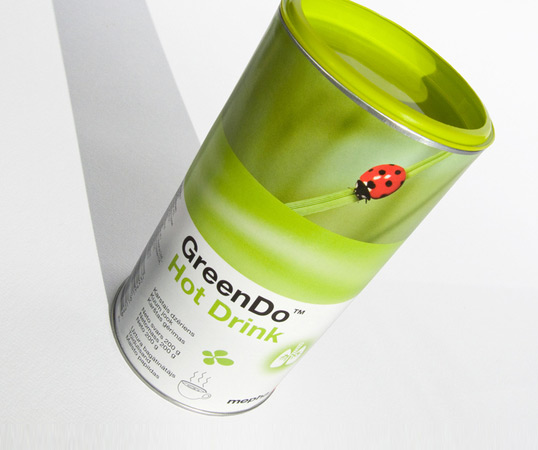 Designed by Igloo | Country: Latvia
"Contrary to popular belief that natural products should take niche position, the GreenDo brand has been created as a mass product. The design has a combined emotional and aesthetic feel, which portrays the physical characteristics of the product and its clear, functional solutions."
April 1, 2010 | 3 Comments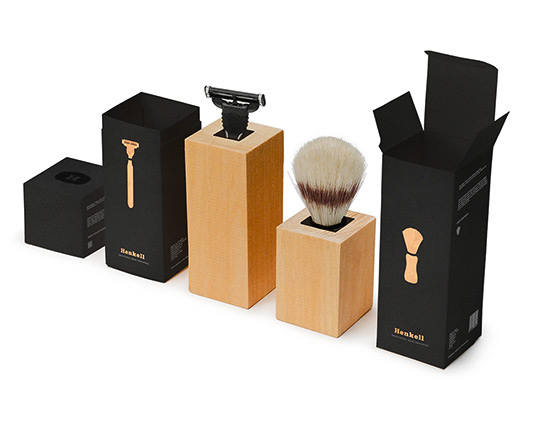 Designed by John Larigakis | Country: Canada
A great collection of work from Capilano University graduating student John Larigakis.
March 29, 2010 | 5 Comments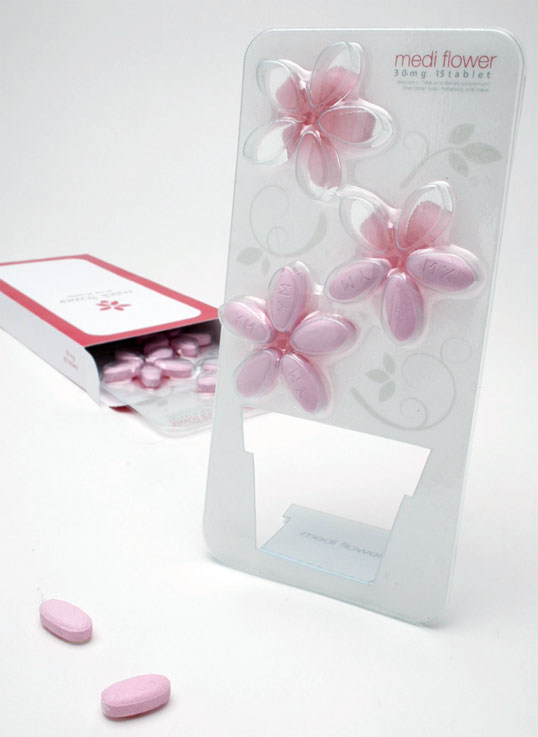 Designed by Moon Sun-Hee | Country: Korea (?)
We only have patchy information on this design so if anyone can help us fill in the gaps we'd love to hear from you in the comments below.
The medi flower stands on a desk or table to as a visual reminder to take your medicine. The idea of arranging medicine in a visually interesting format is a good one; the number of petals (pills) on the flower could be designed to indicate  the intervals in
a day's worth of medication for those with a lot of pills to take, or could alternatively symbolize one day per petal. Having seven petals could work well where birth control is concerned.
March 25, 2010 | 1 Comment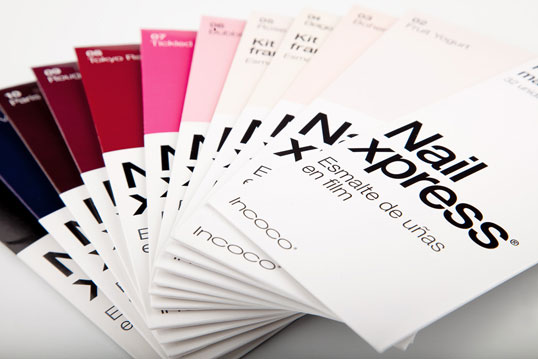 Designed by Talking | Country: Spain
Nailxpress is a new line of self-st
ick nail polish strips. The simplicity of the packaging design quickly and clearly communicates the colour enclosed.
March 19, 2010 | 4 Comments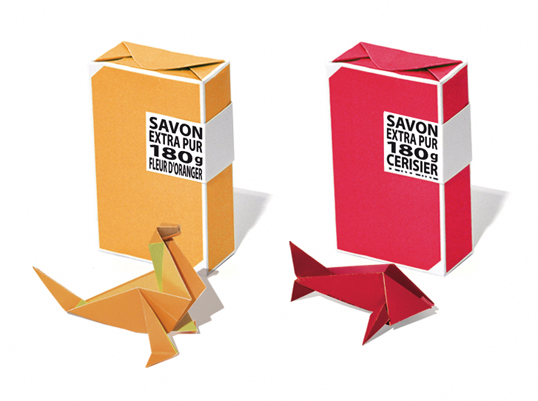 Designed by Studio Plastac | Country: France
New work from this French graphic design and packaging studio for a line of soaps made in Marseilles. Each soap wrapper comes with instructions to turn it into an origami animal.
March 19, 2010 | No Comments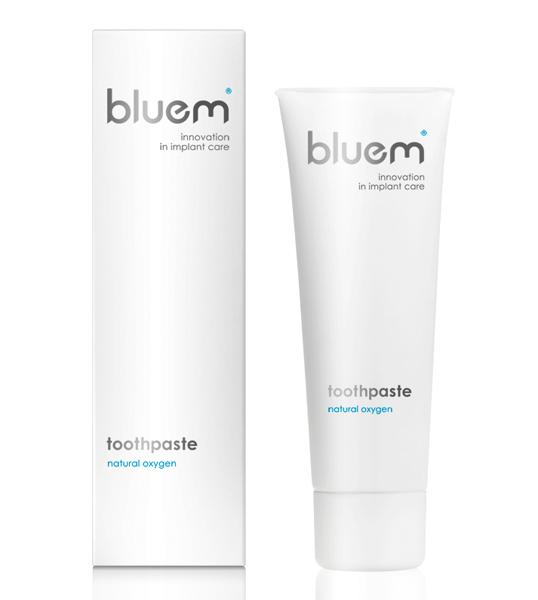 Designed by LOTS OF | Country: The Netherlands
"Bluem is a toothpaste for healthy teeth and implants. It contains natural oxygen and has been specially developed by a team of implantologists, oral surgeons and dentists."
March 16, 2010 | 2 Comments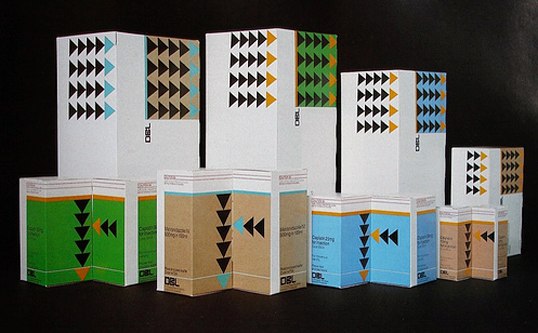 Vintage medicine packaging from the 1960s-1980s, most of which originate from the (out of print) 1984 publication Graphis Packaging 4. If you own this book or happen to know the designers of the first two pieces featured, please let us know in the comments.
Above: Designed by: Gary Emery of Emery Vincent Associates for David Bull Laboratories