March 10, 2014 | No Comments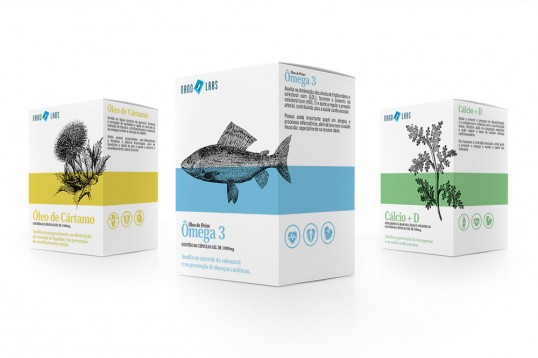 Designed by Marcio Taketomi| Country: Brazil
"The Building Blocks line by Nano Labs was created with a clear value proposition: to deliver a cost effective line of essential nutritional supplements that can be taken daily by the everyone. The design team focused on enhancing positivity, transparency, honesty, and forward thinking attitude – which are core brand attributes of Nano Labs."
March 3, 2014 | No Comments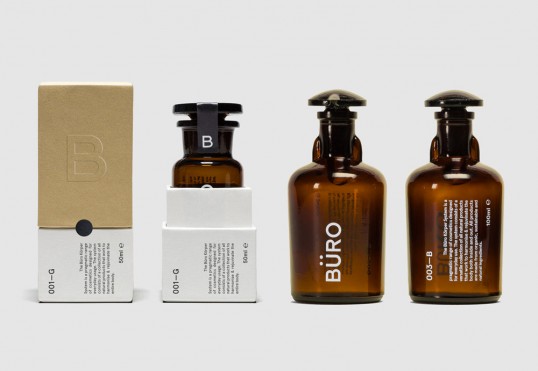 Designed by SocioDesign | Country: United Kingdom
"Büro is a men's cosmetics range made from natural, sustainable ingredients. Designed to be used on a daily basis and tailored to the individual needs of the consumer.
We created a new brand name, identity and packaging system that focused on the utility of Büro, removing the prettification and emotion that is more typically found in the branding of cosmetic and fragrance products. The use of unprocessed materials in the packaging helped to communicate the purity of the ingredients, thereby embodying its essence in our brand concept. Project is currently a prototype."
February 18, 2014 | 2 Comments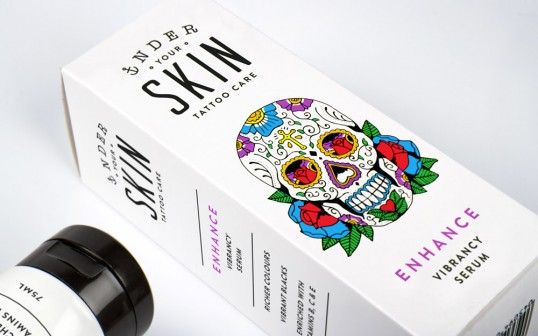 Designed by Robot Food | Country: United Kingdom
"It's cool to get a tattoo and now it might be just as cool to take care of them, thanks to specialist brand innovation agency, Robot Food. Under Your Skin is a new brand for the tattooing world. Its specialist care range supports the growing popularity of tattooing as it extends from sub-culture into the mainstream, both as a means of personal expression and a lifestyle choice.
Created and designed by Robot Food, the brand gives tattoo lovers a product range to, 'Recover', 'Protect' and 'Enhance' their skin-designs, that also stays true to the culture and heritage of tattooing. The brand's striking illustrations, hipster-style typography and memorable name are all balanced with clean, cosmetic credibility and designed to attract everyone from the newly marked to even the most hardcore tattoo lover."
February 9, 2014 | 7 Comments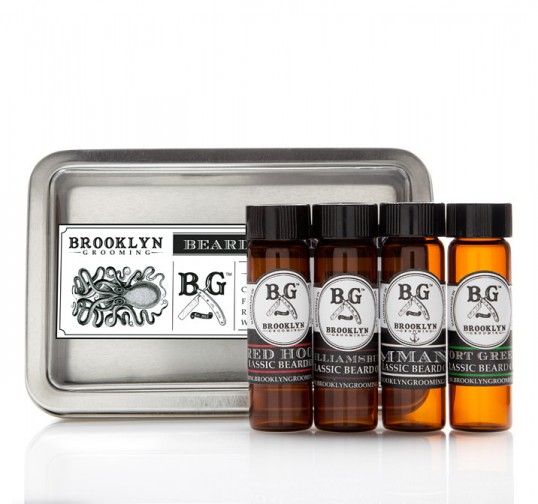 Designed by Alfredo Ortiz Catedral | Country: Mexico
"When I created the Brooklyn Grooming identity I got my inspiration from Victorian barber shops and nautical antiques. I wanted to reflect the  "apothecary aesthetic" that recalls classic and timeless elegance that suggests a simpler time when grooming was paramount in our society to all men."
December 29, 2013 | 3 Comments
Designed by mousegraphics | Country: Greece
"Τhe briefing (in brief): We are one of the biggest players in the field of medical care. We have a thoroughly developed Cosmetic Dermatology Department in one of our clinics and high expertise in cosmetic treatment with medical precision and exclusive care. We want to launch a new skincare line. We need a name, a logotype, packaging and the visual identity, which will reflect our special positioning and high standards". 
Τhe target consumer: Women who are aware of the benefits of cosmeceuticals and can appreciate the results of thorough clinical research and high end care. Products address middle to upper class consumers in both, the Greek and foreign markets."
December 6, 2013 | 2 Comments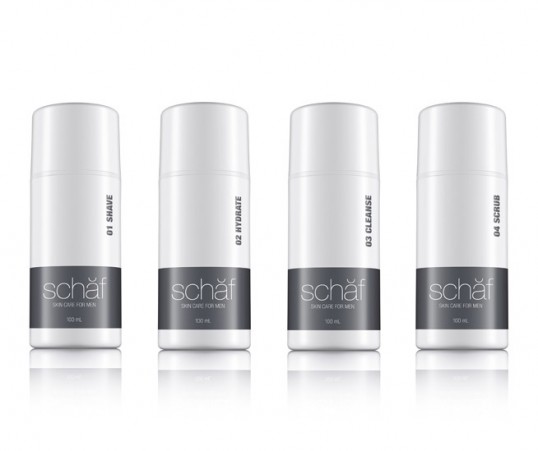 Designed by TAXI | Country: Canada
"A minimalist approach to a newly launched organic skin care line for men.
Inspired by the natural ingredients, TAXI designed the logo and packaging with the idea of "less is more" at the forefront of their mind."
November 25, 2013 | No Comments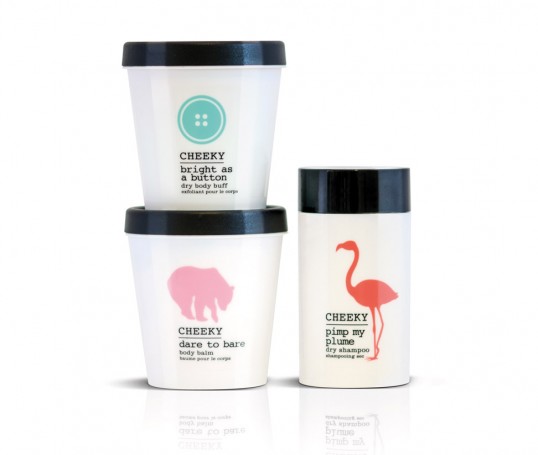 Designed by Pearlfisher | Country: United Kingdom
"As part of a long-term relationship with Soho House Group and Cowshed, Pearlfisher has created Cheeky – a new total beauty brand that brings products and experiences together to complement the lifestyle of young, urban social butterflies. The work spans brand strategy, tone of voice, identity and packaging design.
Pearlfisher Senior Strategist, Jenny Dean, commented, "The key to this project was understanding how the Cowshed brand, which is revered around the world for offering luxurious, relaxing and naturally indulgent spa experiences, could go from spa to salon and speak to a new generation of fun-loving young women. The opportunity for Cheeky was to create a world of playful indulgence that projects attitude and spark, and helps women to create their own unique, captivating beauty."
September 17, 2013 | No Comments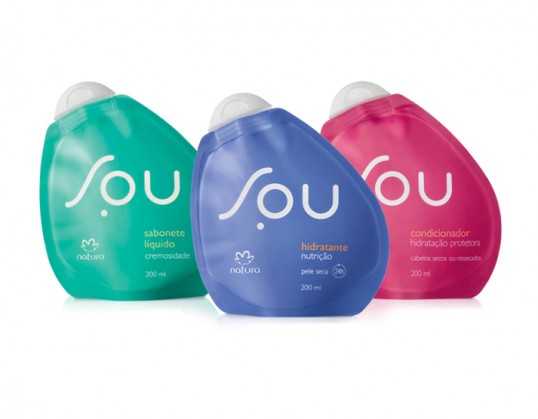 Designed by QuesttoNó & Tátil Design | Country: Brazil
"The greatest challenge was to develop a new product focused on mass market for the new Brazilian consumers, offering a high-quality product but affordable cost . To achieve that results, low price, highly attractive and environmentally responsible products would be necessary. More than a classic design process, an innovation by design approach was applied. The creative team participated in all areas of the process. The naming, the packaging, formulation, business model, distribution, manufacturing, etc.
A collaborative project with the participation of all stake holders, testing several scenarios virtually and physically. Financial analysis and environmental impact were used while mockups and new tests were performed. Market researches was conducted to identify trends of habits and usage of our target consumer in parallel with trips looking forward to new production technologies."
August 15, 2013 | 1 Comment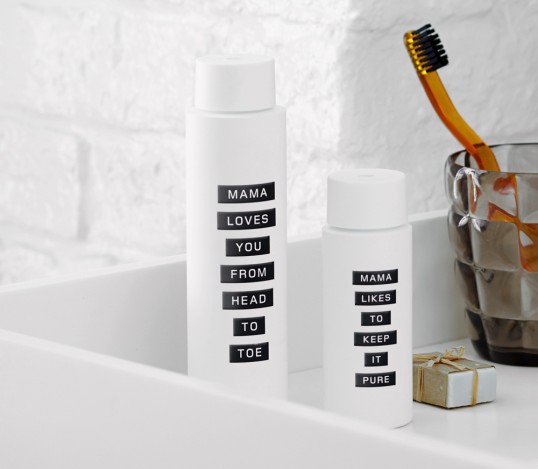 Designed by GBH | Country: United Kingdom
"Our friends at Mama Shelter have already revolutionised the concept of the luxury hotel with their unique mix of style, eclecticism and affordability. Now they've worked their magic on the bath-time experience with Mama Skin, the first in a range of fabulous in-room bathroom products named and designed by GBH.
The organic product, co-created by Absolution, the premium natural beauty brand, is an all-in-one body wash, shampoo and conditioner, made of the finest natural ingredients. Not only does it feel amazing on your skin, but being an all-in-one lotion means you don't need the usual clutter of unlovable bottles in your hotel bathroom."
August 14, 2013 | 2 Comments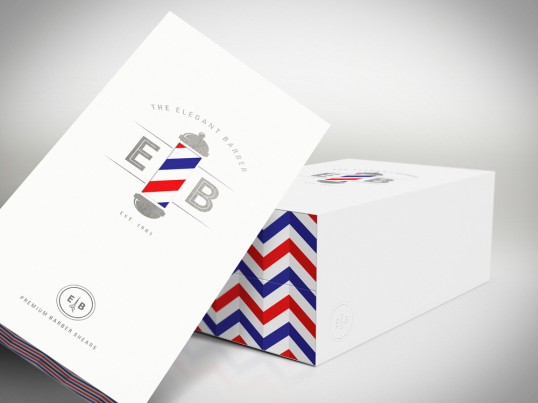 Designed by Adrian Gilling | Country: United States
"The Elegant Barber is an identity and packaging concept for a classic men's barber shop and line of products. Through the use of a simple die-cut and pattern, customers get to experience the movement of the barber pole with each purchase and/or trip to the shop."