July 27, 2010 | 2 Comments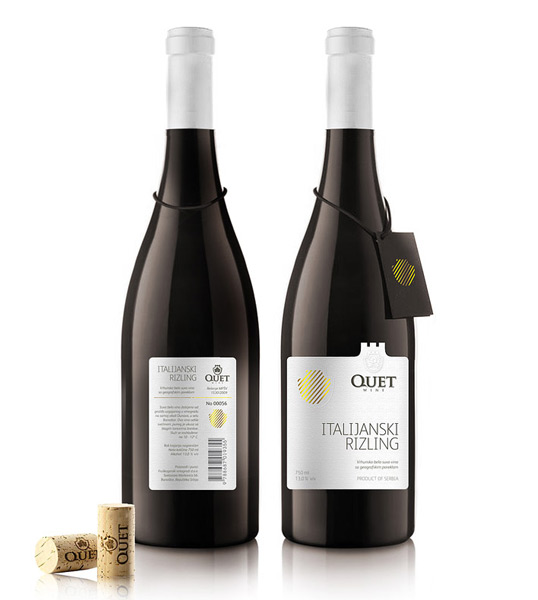 Designed by Peter Gregson | Country: Serbia
New work from Serbian design company Peter Gregson for winery Fruskogorski vinogradi. Clean simple design paired with die-cut labels and gold foil.
July 27, 2010 | 2 Comments
Designed by ClapClap Design | Country: Sweden
Colourful garment boxes for this Swedish clothing brand.
July 26, 2010 | 4 Comments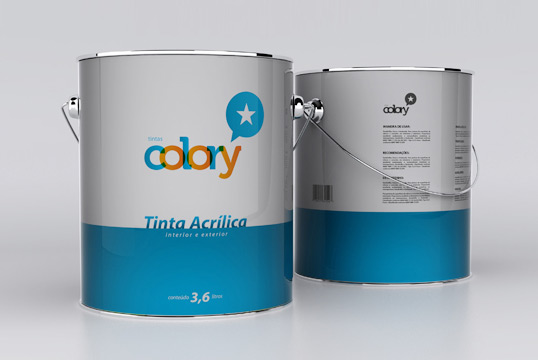 Designed by Gilnei Silva | Country: Brazil
Colory is a packaging concept from Brazilian designer Gilnei Silva. The colors on each can are used to identify the different type of paint bases, acrylic, oil, etc.
July 26, 2010 | 10 Comments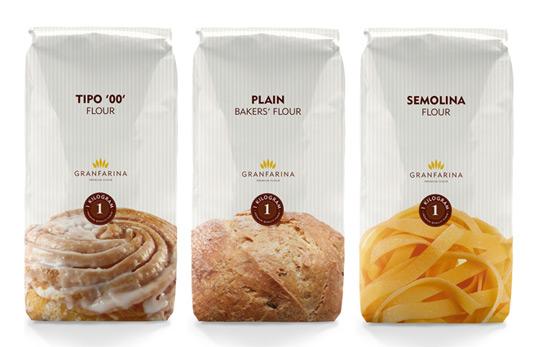 Designed by Mangion & Lightfoot | Country: Malta
"Gran Farina is a private label brand developed for use in Eastern Mediterranean markets and was commissioned by Federated Mills, Malta's only flour milling operation. We developed the name and visual identity along with a range of packaging for the 6 main types of flour they planned to market."
July 26, 2010 | 8 Comments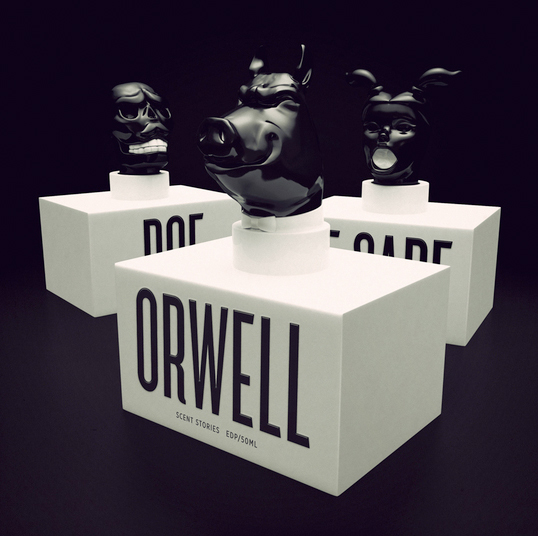 Designed by Ah&Oh Studio | Country: Poland
"Perfume packaging design and the concept of  the perfume were always our dream project. So we took men's fragrance as our challenge. At the begining we were concentrating on the idea of the scent itself. We found inspiration in the great, dark literature and distinctive, strong characters. We tried to describe the dark sides of men's nature with line of scents named after famous writers. We packed the scents into bottles which resemble both old glass perfume bottles and the classic shape of the inkwell. We made them white, added black strong lettering and heads of characters which loosely recall
autor's famous masterpieces."
July 25, 2010 | 8 Comments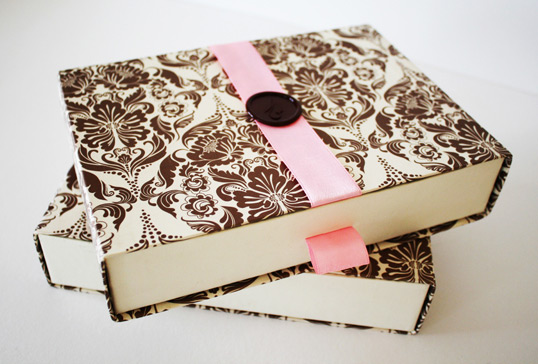 Designed by Natoof Design | Country: Dubai
"To indulge the invitees, the bride wanted to give her wedding invitations with a box of chocolate. The box was designed in an elegant way with a cover & a pull out drawer. At the back of the cover, a space was left for the names of the invitees. A custom wax seal (it carried the Arabic monogram for the bride's & groom's name) was attached to the wrapped ribbon around the cover; this is to add a sense of the Victorian era which was the theme of wedding."
July 24, 2010 | 2 Comments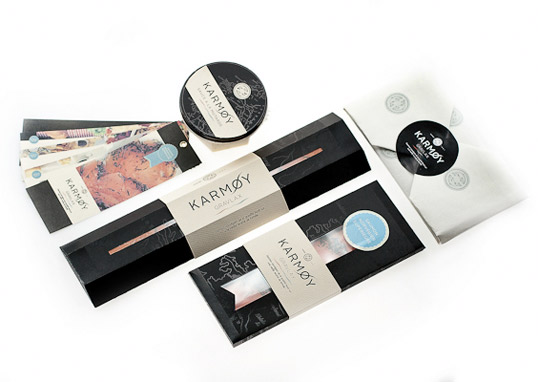 Designed by Klingsholm / Larsen / Saguate / Ekern / Aas
"The challenge was to pick a typical Norwegian product and redesign the packaging for international launch, primarily in France. Pay attention to cultural differences and design the package so that it stands out in the typical french retail environment.
We chose to promote the already well known Norwegian salmon. As this is an already popular product in France, we decided to focus on a specific type of prepared salmon called Gravlaks. In addition to a standard package containing the usual sliced pieces, we also designed a longer, narrower package containing smaller slices ready to eat. The project was exhibited in France at Axe Sud, a french school of graphic arts and visual communication."
July 23, 2010 | 13 Comments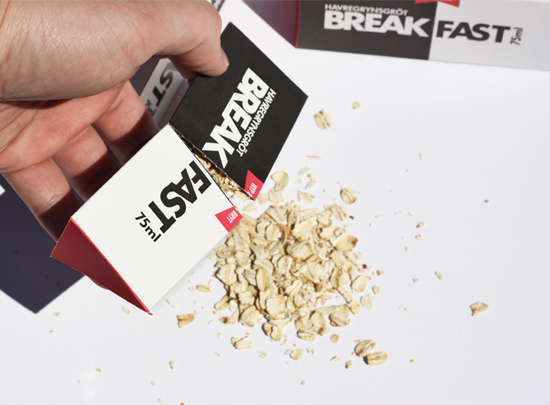 Designed by Niklas Hessman | Country: Sweden
"A kind of taste pack for oatmeal. This package contains the right amount of oatmeal with added sugar and salt. You break your BREAK FAST pack over a bowl, add water and cook in the microwave. Then you can tentatively serve with cold milk. The idea is to target a new audience that otherwise would not eat oatmeal, but also to those who are usually in a hurry in the morning and tend to skip today's most important meal, breakfast. Break it fast and have a BREAK FAST!"
July 23, 2010 | 3 Comments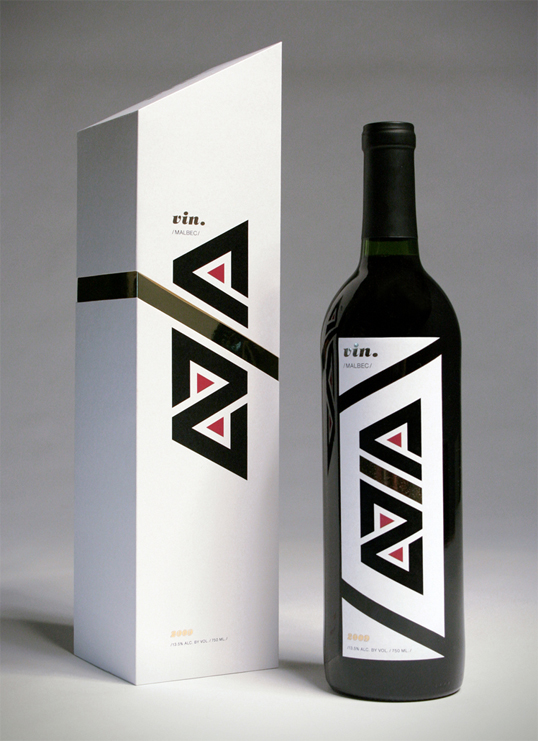 Designed by Adrian Gilling | Country: United States
"This project is a conceptual design for a Malbec wine packaging called "VIN". I chose to incorporate strong angles and metallics, and to work within a simplistic color palette to draw on the crisp nature of the wine."
July 23, 2010 | 1 Comment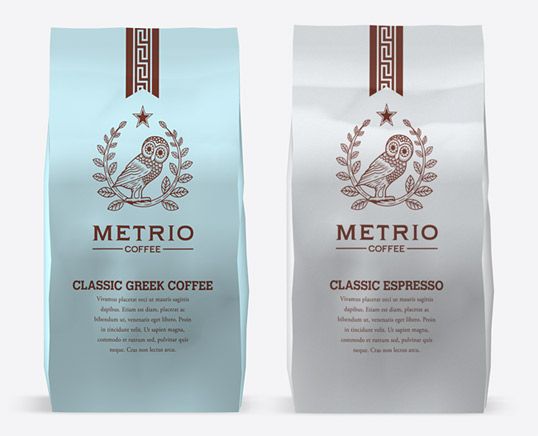 Designed by Robinson Cravents | Country: Colombia
"The Metrio Coffee identity was first inspired by the classical vintage themes of ancient Greece (the Athenian owl and olive branches) and later combined with a modern yet simple design. The word Metrio is derived by the most common way Greeks drink their short black coffee – METRIO – meaning short black with one sugar (medium sweetness).  The combination of the name, the traditional themes and selected colours (brown, coffee, silver, blue, gold) compliment the overall design and gives the brand the classical, fresh and simple perspective it requires to make its mark."