July 14, 2010 | 3 Comments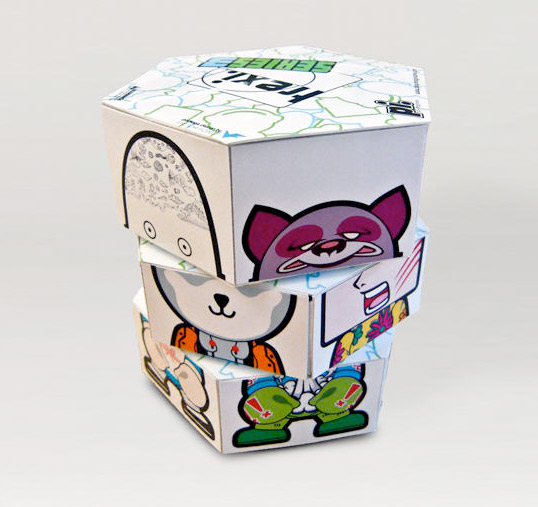 Designed by Victor Fong | Country: United States
"Trexi series are trendy designer figures that are highly personalized by different designers and artists. The figures come in sealed boxes that conceal the identity of the figure that is in each box, resulting in a sort of random drawing as to which figure a collector may get. The new twisting hexagonal tube plays up that unknown factor with its revolving faces/parts of the figures, similar to a slot machine, that a collector may get in the package. Also, the  hexagonal packaging makes the Trexi standouts from the ordinary rectangular boxes that regularly house vinyl figures in this product category. The package itself is an object for the collector to be hold and to even play with."
July 13, 2010 | 1 Comment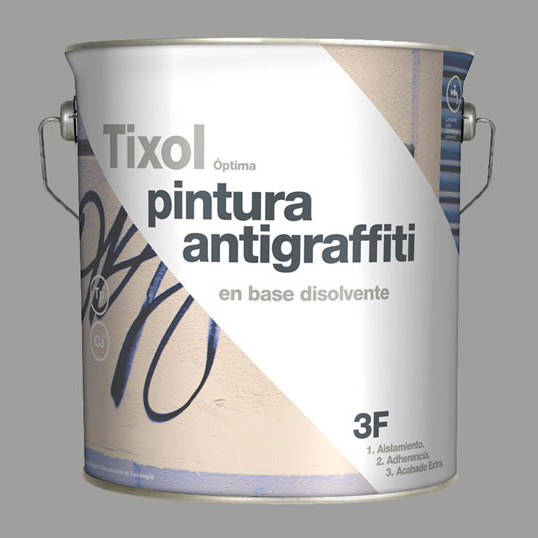 Designed by Eduardo del Fraile | Country: Spain
"Tixol presented a range of white insulating treatments with different finishes. The graphic concept represents the action of the paint once it has been used over different backgrounds; the diagonal white line represents the final finish of the product.
The client put a well-known American brand as an example of the furthest they wanted to go. The graphic solution had nothing to do with the recommended brand but, when Tixol presented its new range of products at an international fair, said brand approached their stand to congratulate them on the presentation of their new products."
July 13, 2010 | 2 Comments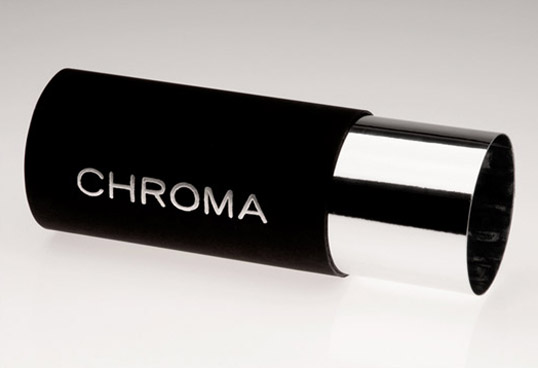 Designed by Lainey Lee | Country: United States
Recent Penn State graduate Lainey Lee sent in some of her packaging design work.
"Chroma is a cosmetics brand that is known for their extensive selection of lipstick shades. The design of this bag was inspired by the form of a tube of lipstick. When the bag is not being held, the handle is hidden inside the bag. Then, when the bag is picked up, the handle lifts up and mimics the movement of lipstick lifting out of its tube."
July 12, 2010 | 5 Comments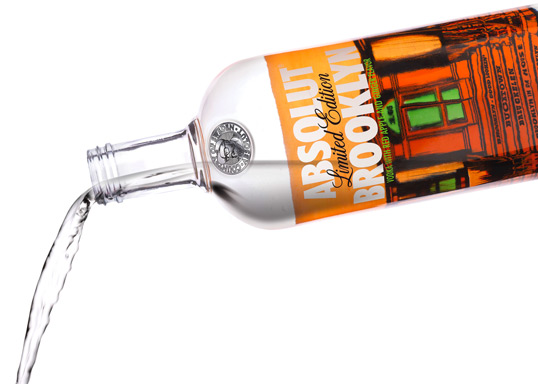 Designed by The Brand Union | Country: United States
"The Brand Union was challenged to develop a uniquely inspiring story through the eyes of Spike Lee and his vision of Brooklyn bringing the bottle design to life. The result is a 1-liter Absolut bottle that features a brownstone with the number from Spike Lee's childhood home in Cobble Hill, 165, on the building's front door.
July 12, 2010 | 1 Comment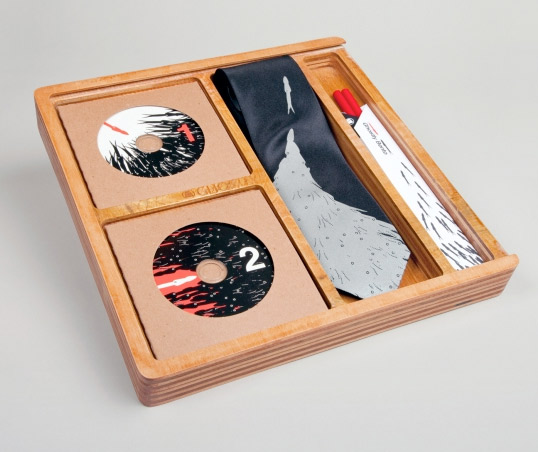 Designed by Ghostly International | Country: United States
"For Ghostly International's hundredth release, we wanted to commemorate the occasion with something more than music, something bigger, more permanent—a humble monument to our first decade's work and a gift to our loyal fans. The Ghostly Bento was inspired by Japan and its tradition of quality, service, and design—values that Ghostly has always cherished. "Manzoku" is a Japanese word that roughly translates to "satisfaction." Thus, the Bento is an intimate celebration of satisfaction in multiple forms—tactile, visual, aural—packaged in a handcrafted wooden box, stained and etched with a stunning image by LA artist Dosa Kim.
The Ghostly Bento is extremely limited in quantity (only 50 boxes were made) and handmade by a team of artists, designers, and craftspeople working closely with Ghostly International."
July 12, 2010 | 6 Comments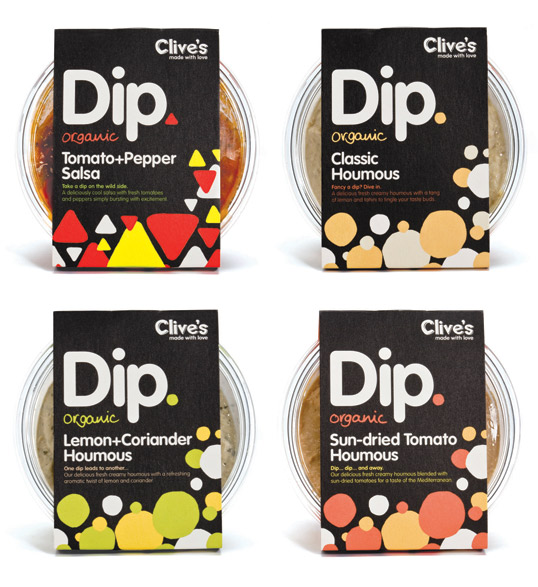 Designed by Believe In | Country: United Kingdom
"Our approach was to challenge packaging design in this market, currently saturated with uninspiring health food brands and larger supermarket 'own label' varieties who suffer from a lack of personality and brand appeal. Clive's new range challenges the competition in this area and stands apart from anything else on the market through clear differentiation — in both packaging and product.
"Inspiration came directly from the product itself," explains Blair Thomson, Creative Director. "The basic hand-drawn elements are abstract expressions of the dips and their ingredients. Bold use of colour and shape differentiates between flavours. The overall result is a striking, distinctive on-shelf presence."
July 11, 2010 | 2 Comments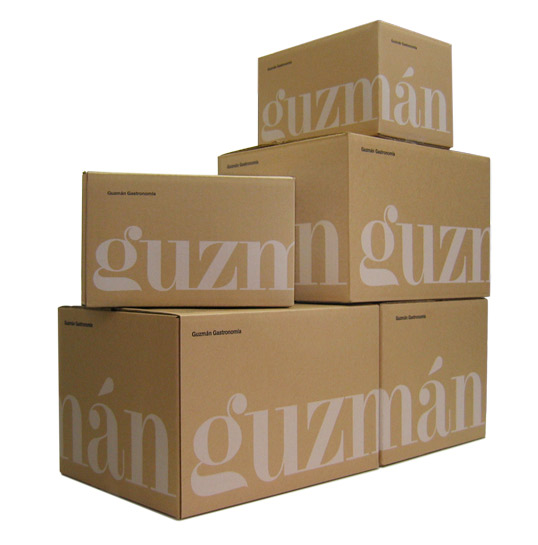 Designed by Marnich & Associates | Country: Spain
Simple type-driven design for the delivery boxes for a product distributor and wholesaler. The type tessellates together nicely from one box to the next.
July 10, 2010 | 2 Comments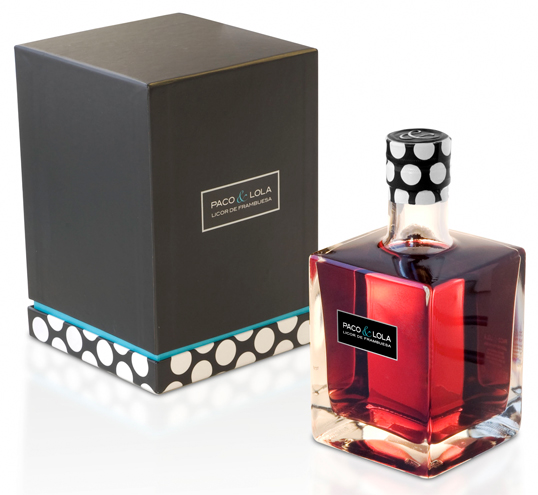 Designed by Marta Lojo | Country: Spain
An unusual and playful take on alcohol packaging. We love the polka dots and the square, almost ice-cube like liquor bottles.
July 9, 2010 | 2 Comments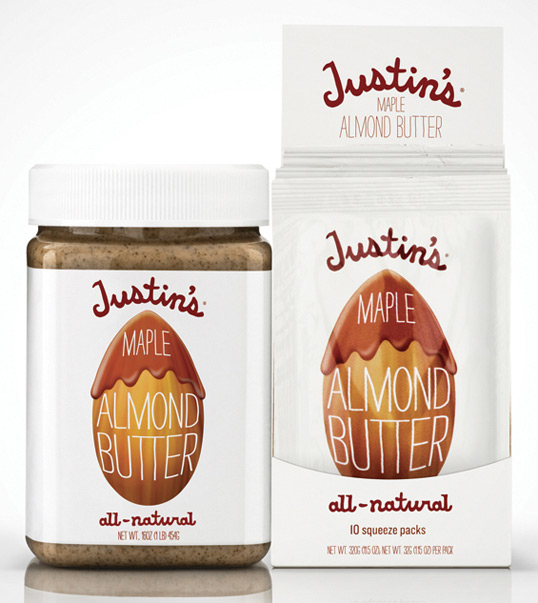 Designed by TDA | Country: United States | Buy it
Boulder Colorado based Justin's Nut Butters produces small-batch, natural and organic nut butters. TDA's design brief stated: signal brand's combined "culinary," natural, and fun qualities. From this they created all new packaging with the marketing challenges of increasing distribution in fine food outlets (e.g. Dean & DeLuca, Whole Foods, Crystal Farms) without jeopardizing existing sales at lower-price supermarkets (e.g. Kroger, Safeway, King Sooper).
July 9, 2010 | No Comments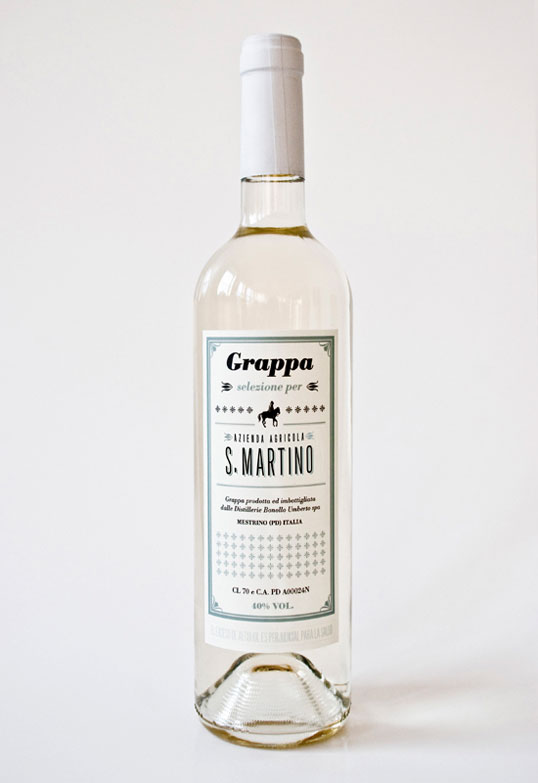 Designed by Rachel Kinrot | Country: United States
Designs created for wine sold in Italy and Colombia. A nice example of mixing and matching different typefaces to create a cohesive finished solution.