August 4, 2010 | 2 Comments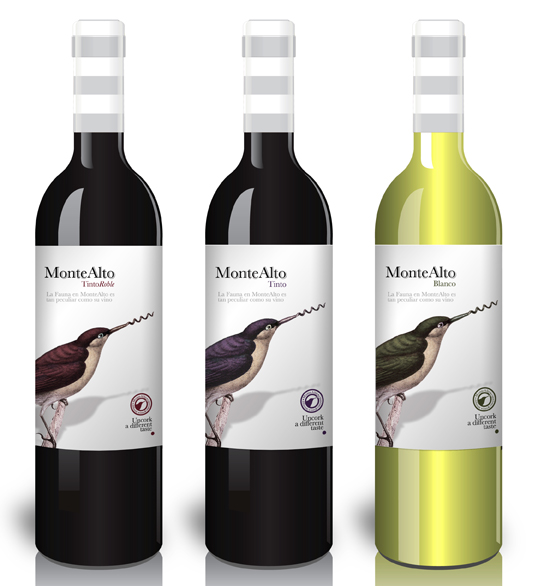 Designed by Side Effects | Country: Spain
"MonteAlto is a different and lightly sparkling wine for beginners. Positioned to attract a younger market we designed a clean label with a unique image "corkscrew-bird" under the claim " Fauna in MonteAlto is as different as our wine". MonteAlto was launched into the US market in 3 wines, red wine, red oak wine and white."
August 4, 2010 | 11 Comments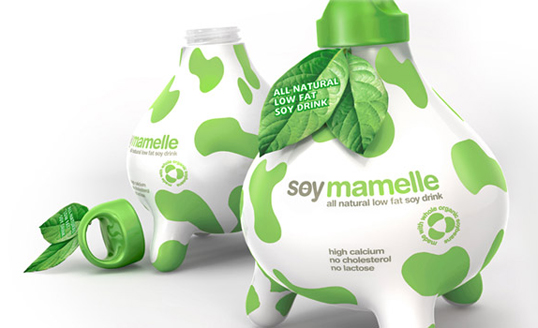 Designed by KIAN | Country: Russia
"The KIAN brand agency took on the process of naming, formulating a creative brand concept, and creating the package shape. Soy milk "Soy mamelle" is a 100% vegetative product. It is a source of high grade fiber and calcium, containing no cholesterol and a proven ability to actually lower cholesterol levels in the human body.
August 4, 2010 | 1 Comment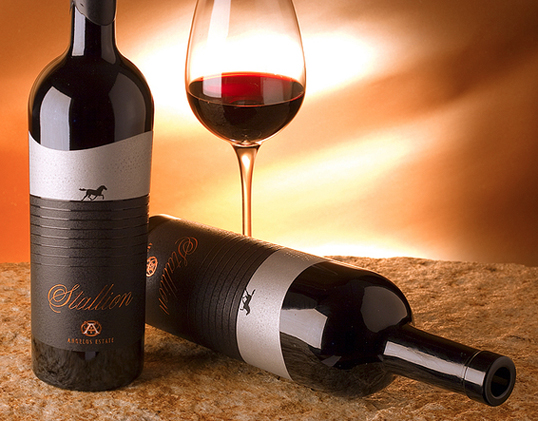 Designed by Jordan Jelev | Country: Bulgaria
"The Stallion Wine of Angelus Estate is positioned in exclusive super-premium class – an amazing wine that can impress every connoisseur. The brand name Stallion comes from the area of the vineyards but also reminds of the spirit and free energy of a young stallion – characteristics that communicate perfectly with the wine itself.
August 4, 2010 | 6 Comments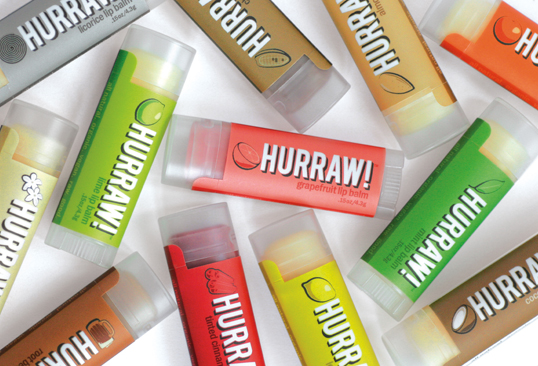 Designed by Neil Stuber | Country: United States | Buy It
This vegan lip balm comes in an array of brightly coloured oval shaped tubes, designed to stop the product from escaping from your back jeans pocket like round tubes tend to. An added benefit is the oval shape of the balm allows a more precise application on the lips. The tubes are made of #5 recyclable plastic, and if you buy three, they come to you in a reusable unbleached cotton tea bag stamped with the Hurraw! mark using a food-safe, permanent dye.
August 3, 2010 | No Comments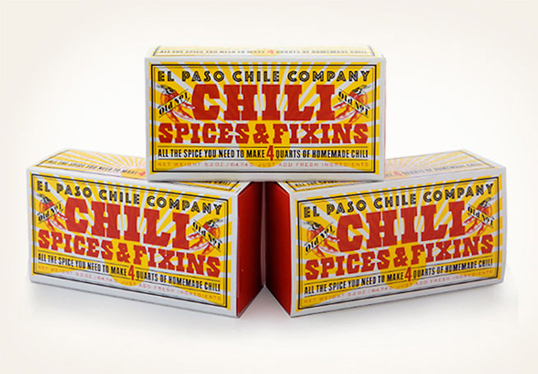 Designed by Louise Fili | Country: United States
"Using wood type faces and bold primary colors gives this chili mix, which comes in a kitchen-match box, its spicy allure. The brand was extended to a lively line of BBQ products."
August 3, 2010 | 4 Comments
Designed by Sophie Greve | Country: Germany
"Laundry Bag is a line of high class detergent. During research I found out that a vast amount of all detergent packaging is completely overloaded with colours, typography and additional information. The elegant design of "Laundry Bag" not only tells you for which fabric it is used, but also shows it. The letters are filled with different kinds of fabric to show immediately for what kind of material it should be used."
August 2, 2010 | 2 Comments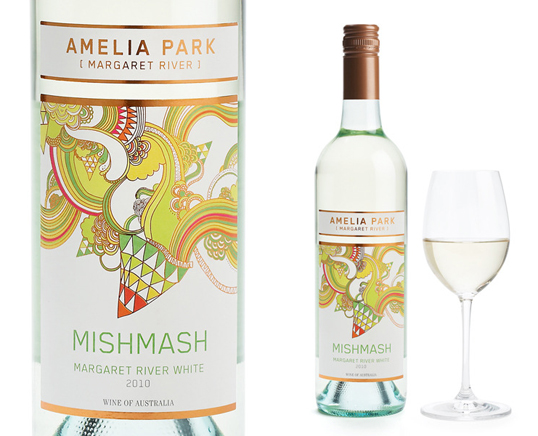 Designed by Glasfurd & Walker | Country: Canada
"Amelia Park wines Mishmash are easy drinking, great value wines. Briefed with creating an approachable, light hearted sub-brand for Amelia Park Wines, the hand-drawn Mishmash labels express the fresh and playful characteristics of each wine and evoke the aromas and flavours they have."
August 2, 2010 | 6 Comments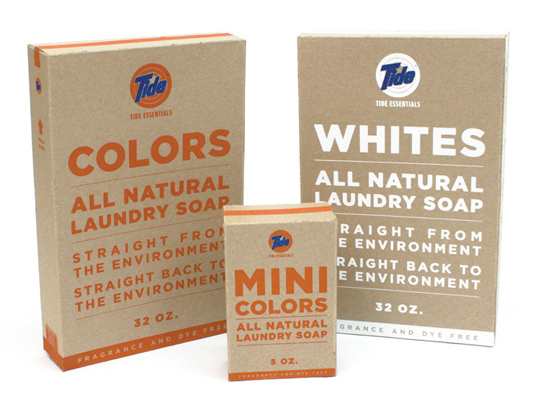 Designed by Stu Taylor | Country: United States
"Environmentally friendly laundry soap that uses only what is necessary to get your clothes fresh and clean while keeping the ecological impact low."
August 2, 2010 | 5 Comments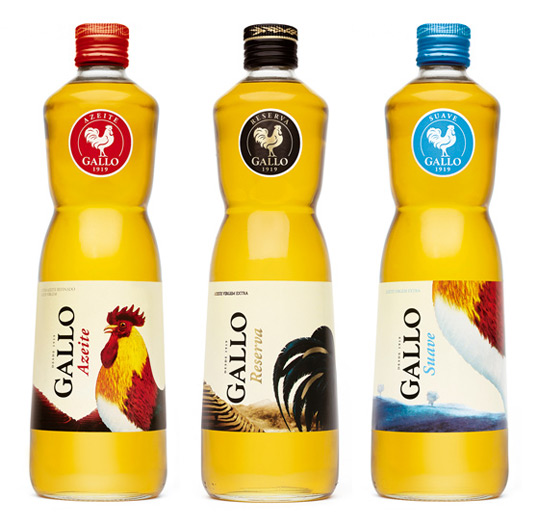 Designed by Pearlfisher | Country: United Kingdom
"Redesign Gallo to restore the brand's position as the undisputed leader in Portuguese olive oil."
August 1, 2010 | 3 Comments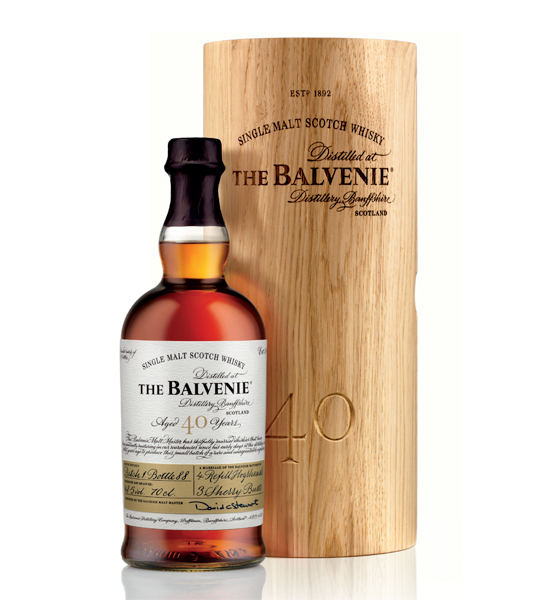 Designed by Here Design | Country: United Kingdom
"Here Design has collaborated with cabinetmakers, engravers and calligraphers in creating packaging to reflect the unequalled craftsmanship of The Balvenie Forty. This exceptional single malt Scotch whisky, a marriage of The Balvenie matured for over forty years in sherry casks and refill hogsheads, was created by Malt Master David Stewart. A batch of only 150 hand numbered bottles of The Balvenie Forty will be available at exclusive travel retail outlets in the world's leading airports, from July 2010 at a RRP of £2500.