September 19, 2010 | 1 Comment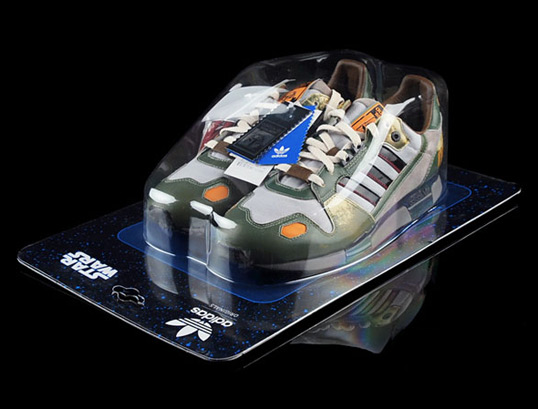 Country: United States
The blister pack for these Boba Fett sneakers which are part of the Star Wars x Adidas collaboration are pure genius. We'd love to know who is responsible for the design of this packaging.
September 19, 2010 | Comments Off on Sylvania Halogen Bulbs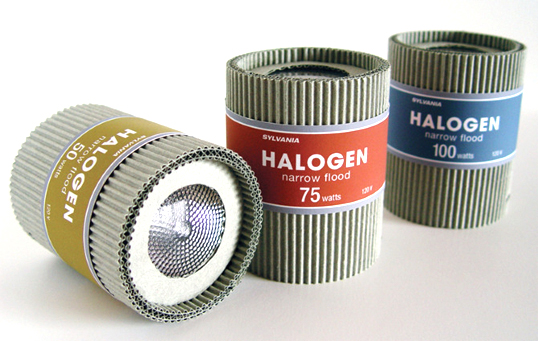 Designed by James Hallock | Country: United
States
Designed in 2003 as a personal project. Corrugated cardboard tubes protect the bulbs and offer an interesting visual texture and a change from the standard cuboid bulb box. Thick edges mean these would still be able to be stacked and the recessed 'lids' help protect the bulbs from scratches while allowing the consumer to take a peek at the product inside.
zp8497586rq
September 18, 2010 | No Comments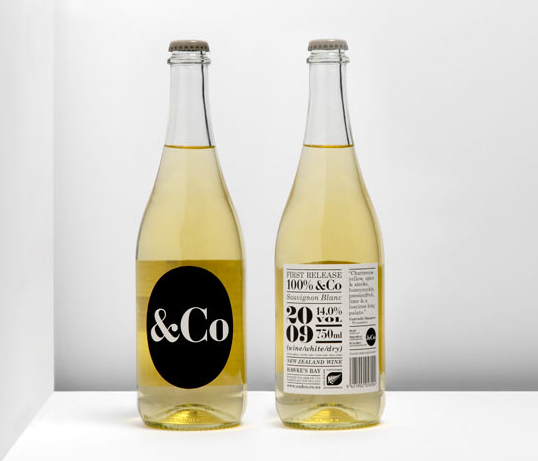 Designed by Inhouse Design | Country: New Zealand
"&Co represents simplicity – of purpose, provenance and production. The winery produces a single exceptional estate wine each season. To emphasise this we've pared the identity back to a black and white palette. We've made a feature of the type, letting it 'speak' to the customer. &Co breaks convention with more traditional looking wine brands, topped off with the uniquely cool closure of a crown seal, we're not at all upset that once opened we have to drink the whole bottle."
September 18, 2010 | No Comments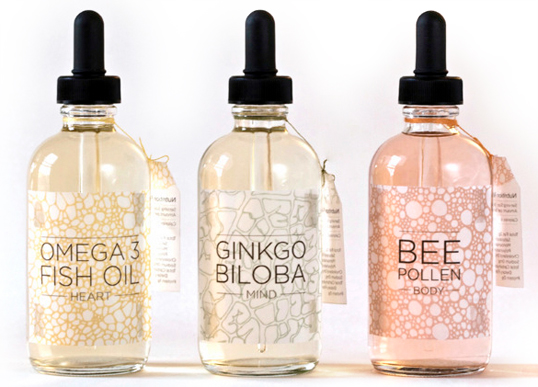 Designed by Sarah Cespedes | Country: United States
"Heart, mind, & body vitamins are geared towards people who are interested in natural supplements. The packaging is slightly transparent in order to highlight the beauty of the natural products. The products are in liquid form for people who don't want to spend their days taking a lot of pills. The patterns on the labels abstractly reflect the different systems of the body that the particular vitamin benefits. The color palette is soothing and pleasant which gives the user a feeling of ease and assurance that the supplements they're taking are pure and natural."
September 17, 2010 | No Comments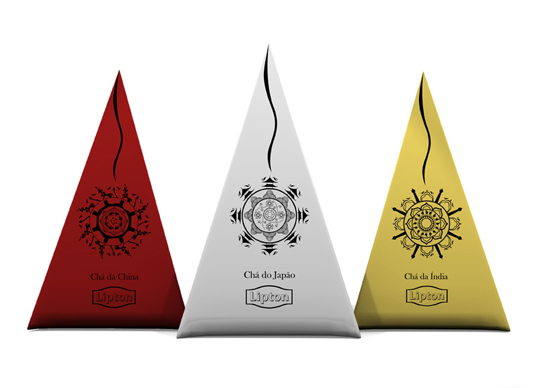 Designed by Joana Costa | Country: Portugal
"After a search of the origin of tea, including the legend of it's origin came the concept of this range entitled "Orient Tea | The Origin of Tea." Three varieties of tea are inspired by the three legends of tea; China Tea, Japan Tea and India Tea.
The graphic composition of the packaging was designed using cultural elements characteristic of each country."
September 17, 2010 | 4 Comments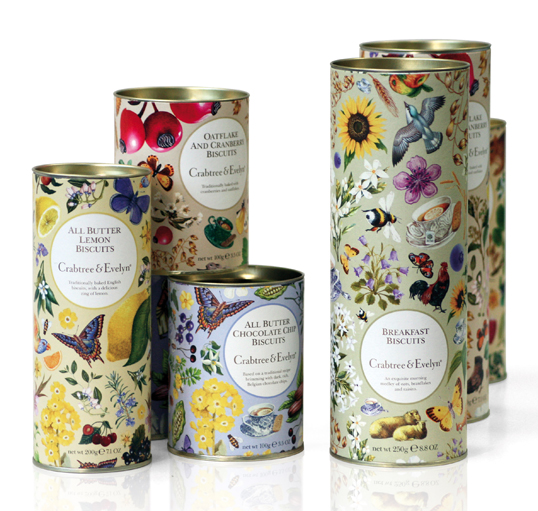 Designed by Smith & Milton | Country: United Kingdom
"This month sees the relaunch of Crabtree & Evelyn's fine food range under a new packaging livery by Smith & Milton.
In response to a challenging brief to inject life and character back into the brand, Smith & Milton delved deep into the Crabtree & Evelyn archives and found generations of beautiful hand-drawn illustrations, reworking them into an opulent wrapping to deliver stunning, and highly effective results.
September 17, 2010 | No Comments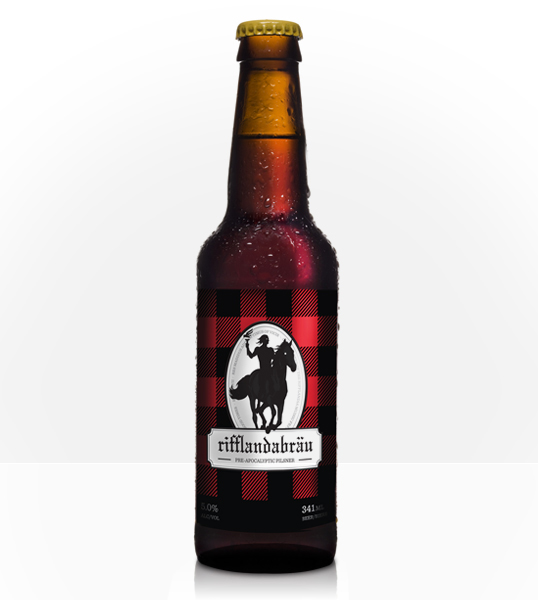 Designed by Brandon Velestuk | Country: Canada
"Every year, Phillips Brewery crafts a custom pilsner to accompany the 3-day party that is Rifflandia Music Festival in Victoria BC. Festival creative director Brandon Velestuk and Scum Creative Labs created a whimsical plaid label to adorn the bottle. Unfortunately this year, the brewery ended up making its own label, so this version won't see the printed light of day."
September 16, 2010 | No Comments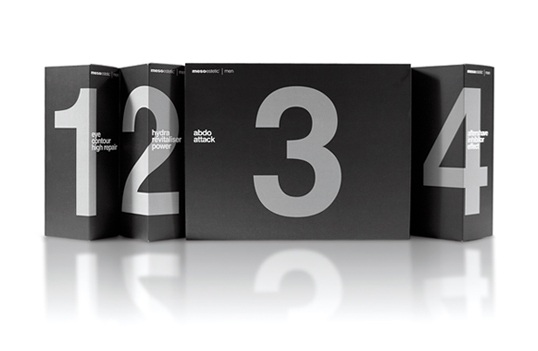 Designed by Espulga + Associates | Country: Spain
Simple typographically driven packaging for Mesoestetic's line of men's skin products. The numbers represent the steps involved for treatment.
September 16, 2010 | 1 Comment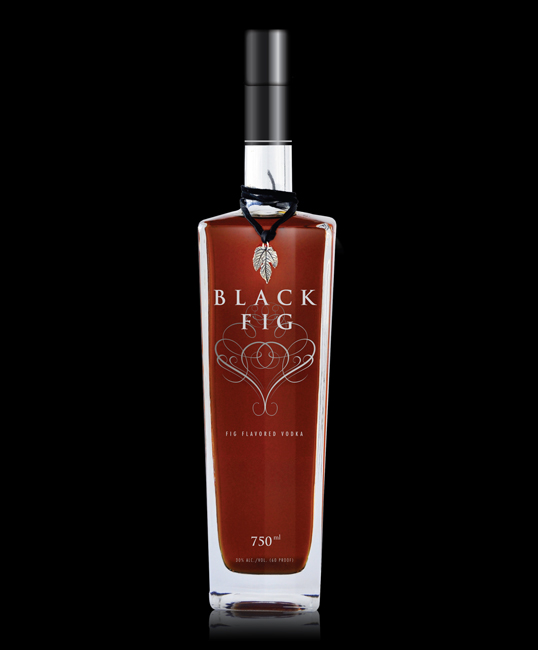 Designed by Phillips Design Group | Country: United States
"Phillips Design Group has completed work on the recent launch of Black Fig Vodka, the only natural fig infused vodka in the world. Black Fig is produced locally in Boston from select wheat grain, naturally infused with Calimyrna figs, and bottled by hand in small batches. Phillips developed the Black Fig brand including naming, brand identity, packaging, launch strategy/materials and website.
Black Fig Vodka is the brainchild of Randy Nason and Mitchell Maxwell; the two have been infusing figs and vodka at their restaurant Maxwells 148 in Natick, Mass. for several years. "People fall in love with the Black Fig—it's a vodka that can be enjoyed as a cordial, in a mixed drink or as a martini, its very diverse," says Nason. "Over the years people have been inquiring as to where they can purchase it. So we decided to bring it to the marketplace."
September 16, 2010 | No Comments
Designed by McLean Design | Country: United States
New work from California based McLean Design. Ojio produces organic superfood products sourced from the most mineral-rich, nutrient dense, micro-environments on the earth.