May 24, 2011 | 1 Comment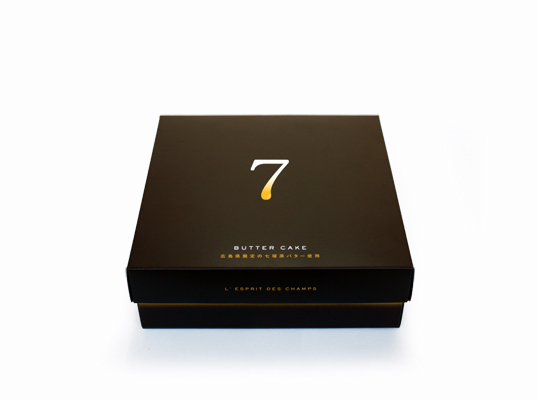 Designed by T-Square Design Associates | Country: Japan
"This cake uses special butter from Nanatsukahara farm, Hiroshima Prefecture. We wanted to use the package as a vehicle to communicate where the cake was made and coming from, enjoying the scenery of the farm and of course, the butter cake too."
May 23, 2011 | 2 Comments
May 23, 2011 | 4 Comments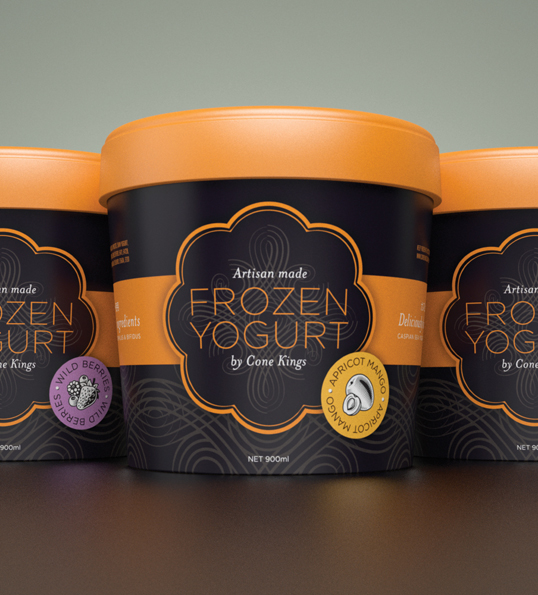 Designed by Arjan van Woensel | Country: New Zealand
"Communicate the premium character of Cone Kings' artisan made frozen yogurt. Stand out from the competitors and give the brand a hint of the tone-of-voice of a luxury brand."
May 23, 2011 | 1 Comment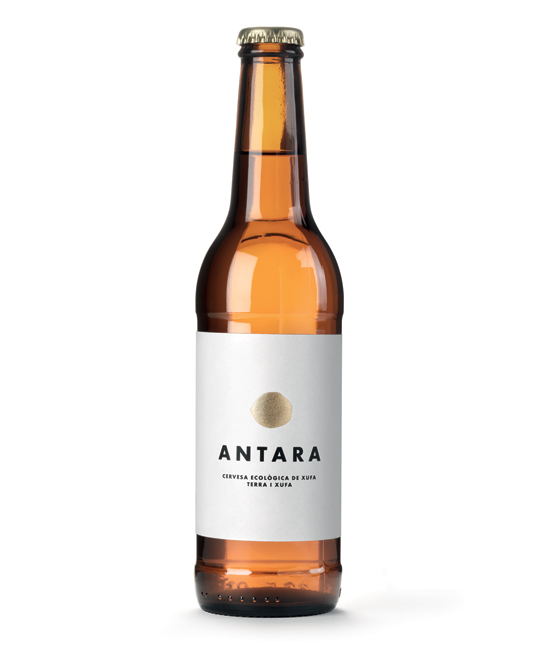 Designed by Dídac Ballester | Country: Spain
Ecological tiger nuts beer label.
May 23, 2011 | 1 Comment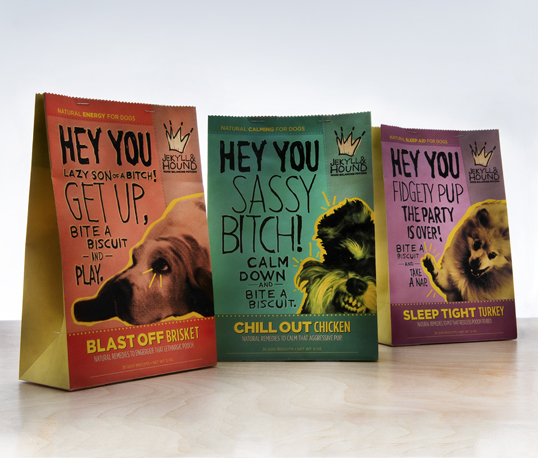 Designed by Matt Smiroldo | Country: United States
"From pesky pup to mopey mutt, Jekyll & Hound is the perfect fix of natural remedies that balance every mood. Your dog will be howling for more."
May 23, 2011 | 1 Comment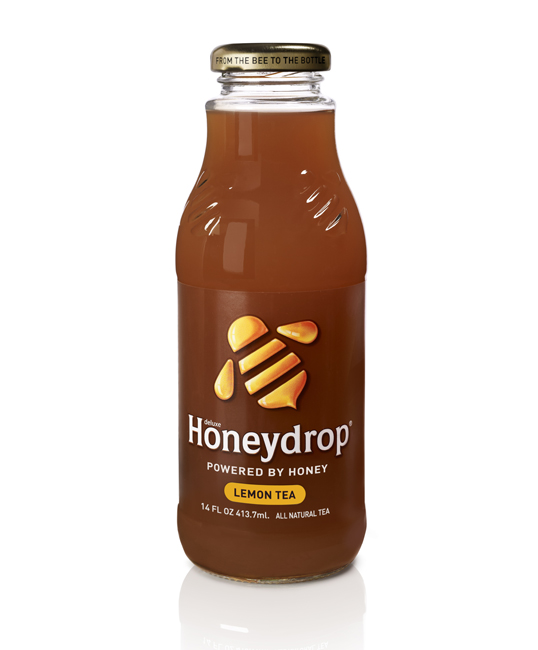 Designed by Monday Collective | Country: United States
"After two years on the market, Honeydrop realized it needed to simplify its messages. Its central brand concept – the only ready to drink brewed tea and juice sweetened solely with real honey – needed to be expressed in a way that connects with the natural beverage consumer, while differentiating within an overcrowded and fast growing natural beverage category. A new custom designed glass bottle gives Honeydrop a more natural and premium feel; a clear label allows for product transparency; a bee icon redesigned to have more character and look like real honey; a simple system for range differentiation; and new copy including "from the bee to the bottle". All of which sends a clear, unified message that Honeydrop is made with real honey."
May 23, 2011 | 5 Comments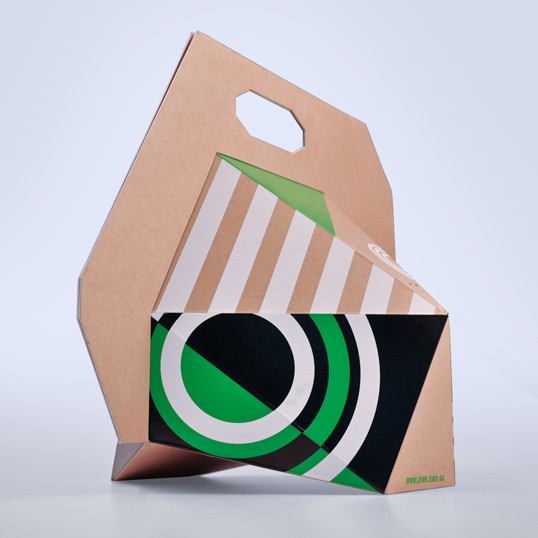 Designed by Inch | Country: Ukraine
"Kiwi produces very unusual and colorful gift talismans, therefore there was a need to develop packaging that matches its products and shows the company's individual approach to each piece.
Besides that the package had to meet all technical requirements for transporting papier-mâché animals and be strong, big enough and even have special holes to let air in so their animals can breath."
May 22, 2011 | 2 Comments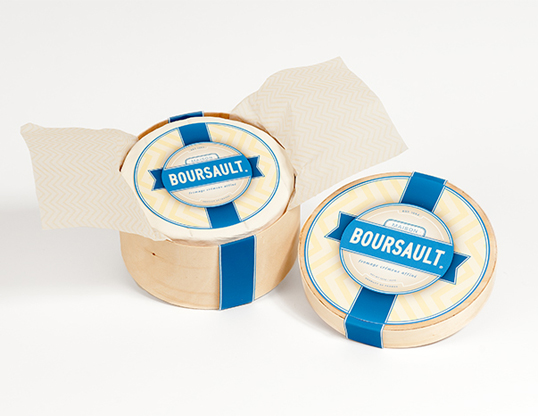 Designed by Samantha Szakolczay | Country: United States
"For this project, students were to choose a brand of brie cheese that they felt needed to be redesigned. I chose Boursault because I felt that the brand logo and packaging was dated and was ill-fitted for such a unique cheese, rich in history.
My design objective was to not only highlight the french aspects of the brand but to also reflect on tradition while applying a vintage, yet contemporary look and feel. Additionally, there was a strong sense to maintain brand equity due to the popularity of the brand."
May 21, 2011 | 2 Comments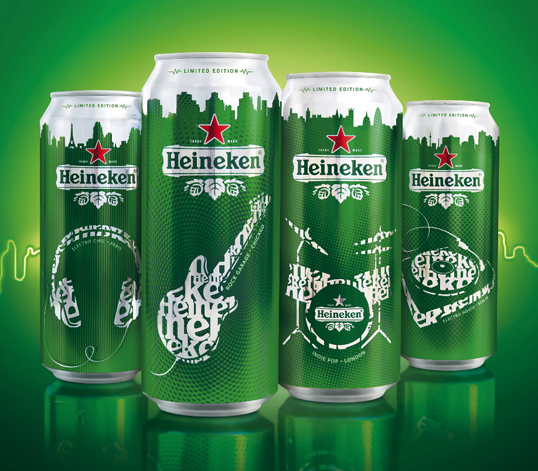 Designed by Raison Pure | Country: France
"Raison Pure developed a special edition range  for Heineken as the central pillar of  "join the green line" concept, events, concerts etc.
The challenge was to create an appealing brand experience for Heineken via a 360° music activation programme.
Raison Pure Paris designed a series of 4 stylish & energetic cans; each instrument is connected to an iconic capital city, and delivers a unique Heineken vibe.
The fresh graphic vocabulary combine with fine renderings, to compose a memorable Heineken hit."
May 20, 2011 | 3 Comments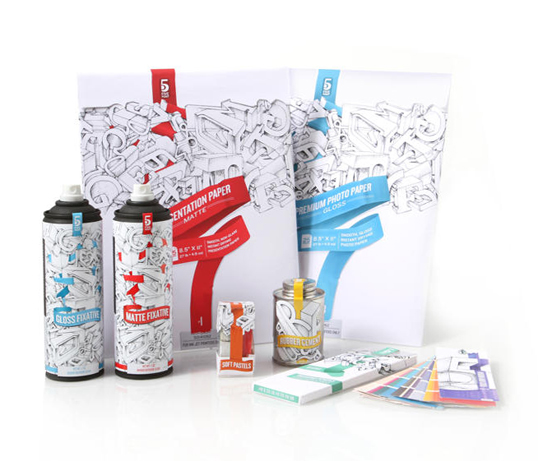 Designed by Ryan Bosse | Country: United States
Five Point art supplies are art products that appeal to the 20 to 40 year old artist. The in-store idea is that the detailed design will immediately catch the eye of any artist, being that every artist is detail oriented in someway. I wanted the design to be unique enough that no matter what isle in the store, when you see the elaborate design you automatically relate it to the great product you bought from Five Point previously, and therefore are inclined to buy more of the product.
The concept: Art is something that leads you through life and makes you look at it in a different perspective than anyone else. The ribbon represents a conceptual path and visual one, leading you from the logo to  the name of the product. The illustration literally represents a variety of perspectives.