February 6, 2013 | 6 Comments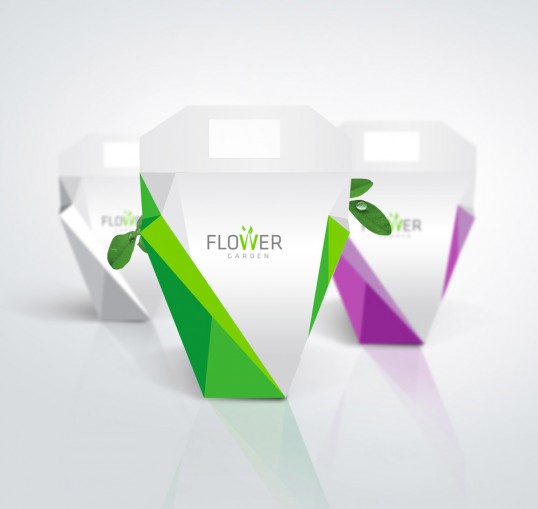 Designed by Milena Włodarczyk | Country: Poland
"This packaging for flowers helps in a quick and convenient way to transport them without compromising their natural structure. The project is made from one piece of corrugated cardboard, which by proper bending becomes a stable structure able to transport various types of flowers. The packaging can also be used as outdoor advertising for florists."
February 6, 2013 | 2 Comments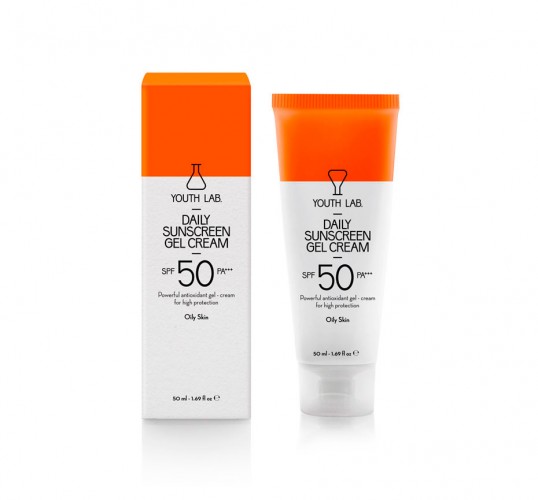 Designed by mousegraphics | Country: Greece
"Τhe brief: we want our high quality products to become the preferred choice for beauty concious women.
Τhe target audience: women who are well informed and prefer not to spend on highly advertised products.
The design: what we needed to convey through the identity and packaging design of this range of products was trust and intimacy. It targets women within the very environment of beauty care and we decided to make this environment part of the design concept. Youth Lab is, by language and symbol choice, a straightforward reference to a personal laboratory, a place where each individual is treated specially and with the proper, tested materials. The retro futuristic character of the lab tube and the thin, elongated type font speaks of scientific seriousness, while the choice of fluorescent colors on rough carton paper, suggests calculated boldness and personality. The result is a product that is familiar but not boring, trustworthy but also linked with research and experimentation."
February 5, 2013 | 5 Comments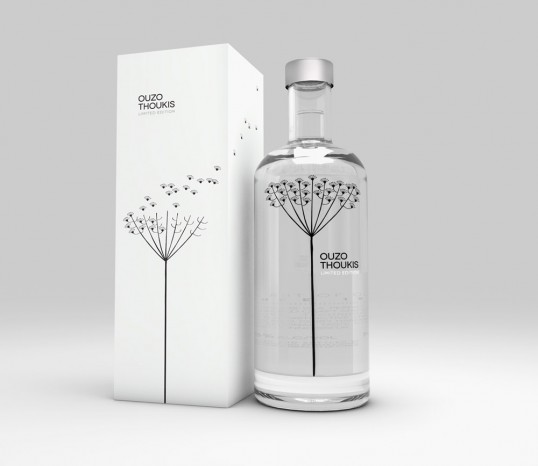 Designed by Marios Karystios & George Tzavaras | Country: Greece
"This Limited Edition Ouzo particularly reflects an old restorative formula with a proprietary blend of herbs and botanicals in high-proof alcohol and redistilled in a combination pot and column stills to deliver the original 1929 formula "true-to-botanicals experience" of Thoukis Kiprianou, founder and master distiller.
The label depicts the main ingredient , the anise plant (pimpinella anisum) of this unique aromatic spirit in an elegant way."
February 4, 2013 | No Comments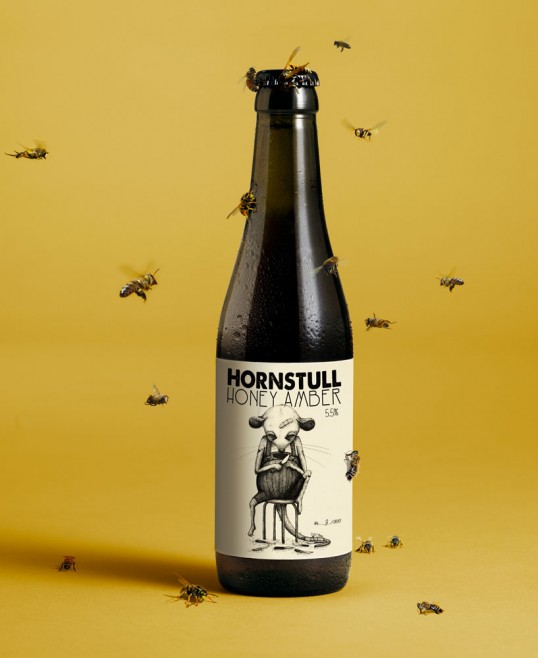 Designed by Abby Norm | Country: Sweden
"Hornstull Brewing Society is a dedicated group of people with small egos and big dreams. Together, they are united by their love of beer and Hornstull.
Hornstull Honey Amber is their bottled tribute to Hornstull, a neighbourhood in southern Stockholm, Sweden. The beer has a special character, unique blend and unpolished qualities. Just like the area itself.
It's an amber ale with honey from a local beehive, brewed by Pangpang Brewery exclusively for Hornstull Brewing Society."
February 3, 2013 | 2 Comments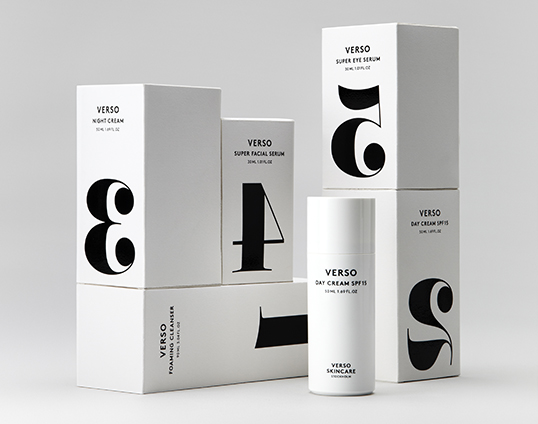 Designed by Today Creative | Country: Sweden | Fonts used: LL Brown, Carousel
"Verso is latin and means reverse, as in the backside of a painting or the back view of a dress. It is what is normally hidden underneath, the mirrored view. In a metaphorical sense, you could say it means going your own way, being different. And Verso is a very different kind of skincare. It has a unique and patented formula called Retinol 8 that helps the skin cells to mimic how young cells behave, effectively reversing the signs of aging.
The Verso Skincare brand identity & packaging design was developed for over a year by Today Creative: Susanna Barrett Creative Direction, Mattias Börjesson Brand Strategy, Tom Miller Senior Designer and Torbjörn Kihlberg Designer. Web development by Emil Olsson."