August 11, 2013 | 3 Comments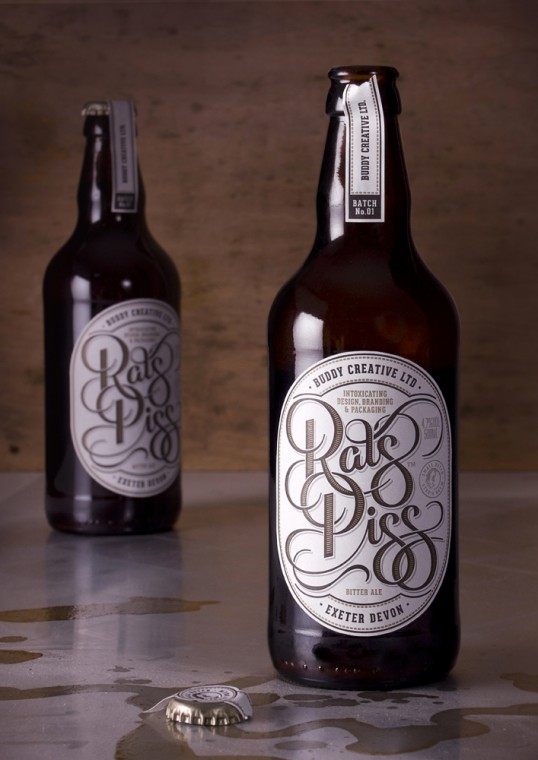 Designed by Buddy | Country: United Kingdom
"Late last year, we indulged our inner brewers and had a go at making our own beer. As designers, we thought it would give us a hands-on insight to the basic principles of the brewing process, and as drinkers, we thought it would give us a barrel-load of good times.
Sadly, the results weren't quite what we'd hoped and on reflection, we've decided to leave the brewing to the experts.
We branded and packaged our produce appropriately and sent it out to local brewers and craft beer producers to introduce ourselves."
August 10, 2013 | No Comments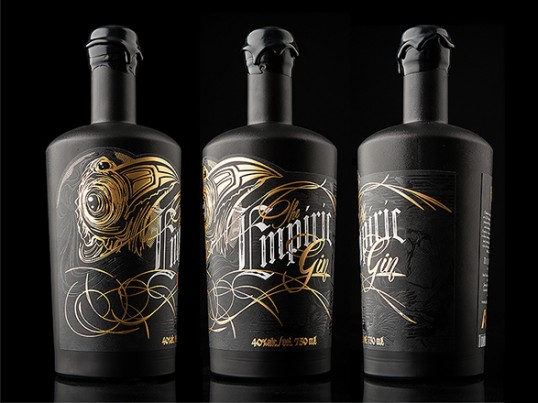 Designed by Hired Guns | Country: Canada
"Hired Guns Creative provided the product naming, branding, and packaging design for The Empiric, a gin from Arbutus Distillery, Vancouver Island's newest craft distillery.
Cloaked in midnight black, ever-present, seldom seen, The Empiric resides amid the twisted cedars of temperate West Coast rain forests. Ruled by ritual, The Empiric gathers strength from the spirits, invoking darkness to expose light. A bearer of natural magic and harbinger of deeply shrouded secrets, The Empiric is a menacing beauty, bringing clarity only to those who are truly worthy. Decades of knowledge and practice collide, exploding into a spirit that tastes like no other, an ethereal blend of the finest West Coast herbs and botanicals.
Darkness Will Bring Light."
August 5, 2013 | No Comments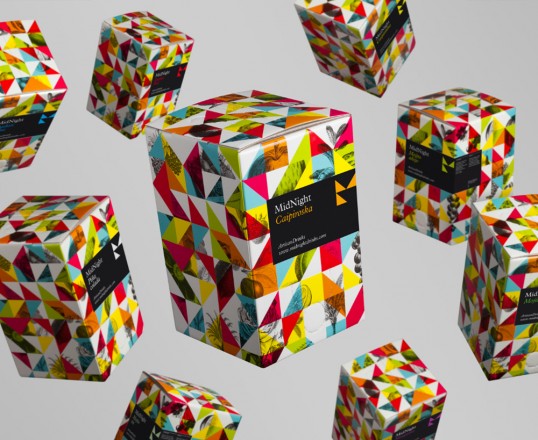 Designed by Mucho | Country: United States
"MidNight drinks is proposing a unique idea for cocktail consumption. Using a simple system involving a backing box with cocktail mixes and a box shaker, their intention is to revolutionize the way people create cocktails both in bars and at home. The cocktail mixes maintain the essence of classic cocktails but this new method results in surprisingly excellent quality cocktails.
We were invited to generate a new brand identity that could retain the tradition and elegance of cocktail making, whilst reflecting this revolutionary new method. Based on the geometric reinterpretation of the 'M' and the 'N' in Mid Night we created a system of triangles that when mixed with classic engravings of fruits generate a kaleidoscopic visual language. It really captures this new and fun way of creating cocktails."
July 26, 2013 | 3 Comments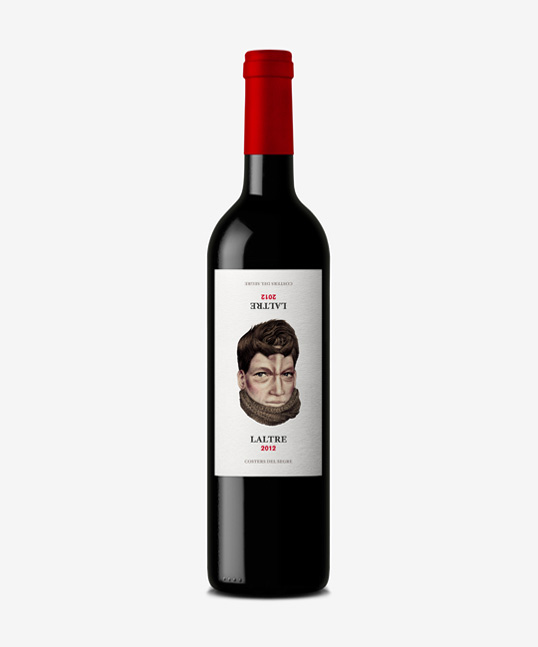 Designed by Dorian | Country: Spain
"At the gates of the Pyrenees, embraced by the norther mountain range "Sierra Larga" and halfway between the regions of Segrià and Noguera, lie the vineyard of the winery "Lagravera". A singular and unique vineyard in Catalonia for being located on an old gravel pit.
Laltre is the youngest wine they produce and its new design represents, through an optical illusion, the merged values of his youth with the experience and wisdom of the traditional methods which follows the winery."
July 25, 2013 | 3 Comments
Designed by Cartils | Country: United Kingdom
"Unique in the world as a premium alcoholic ice tea, Harry Brompton's was launched this month with success. In a matter of weeks demand has soared, and it seems that Harry Brompton's ice tea is not only here to stay, but it's here to conquer the world. In the traditional tea-loving country of Britain the brand was finally launched after years of perfecting the 'secret' hand-crafted recipe.
CARTILS Branding & Packaging Design Consultants were responsible for the design, reaffirming their expertise in the area of 'New Product Developments'."
July 24, 2013 | 1 Comment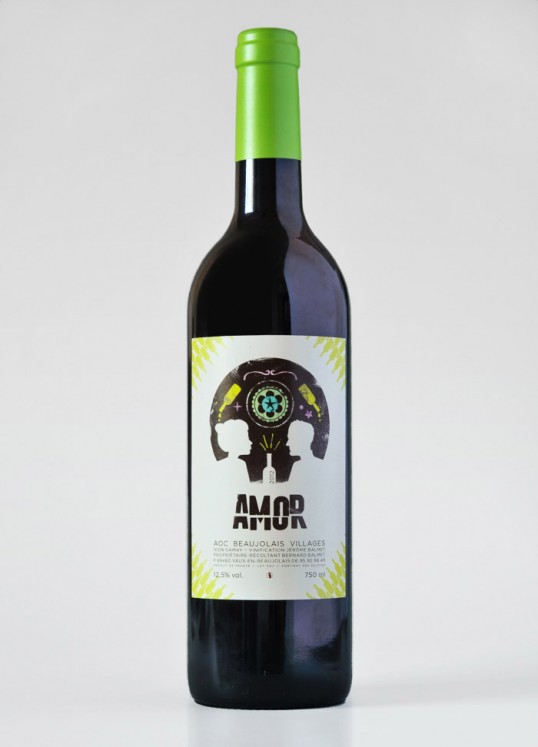 Designed by Giovanni D'Andrea | Country: France
"How do you infuse creative spirit & offbeat personality to a organic wine brand? Giovanni D'Andrea, a French freelance Art Director, designs a glamorous & unexpected label for Jérôme Balmet, a local French wine producer. A mix of colourful and edgy graphics inspired by Mexican skulls! An absolute hit in the trendy Parisian wine bars!"
July 23, 2013 | 1 Comment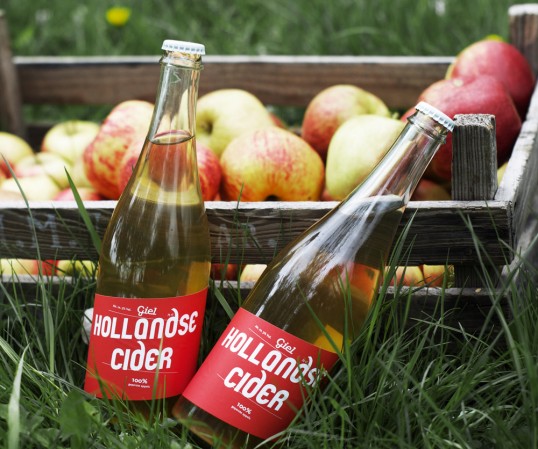 Designed by Mattmo | Country: The Netherlands
"Giel is a small-scale producer of Dutch Cider. Cider is a natural form of conservation of apples. Giels apples are unsprayed and handpicked in the Tull en 't Waal area. In Spain, UK, France and Germany Cider is food culture. Cider has a growing market in The Netherlands."
July 22, 2013 | No Comments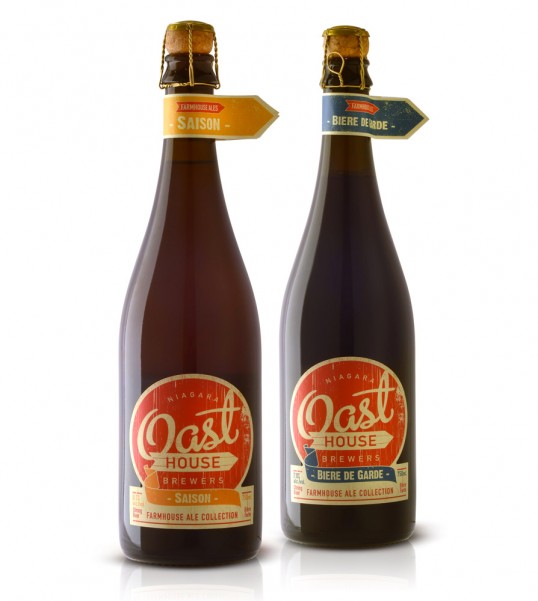 Designed by Insite Design | Country: Canada
"Farmhouse Ales: nestled amongst the Niagara wineries along the road into Niagara-on-the-lake Ontario lies a big old red barn — now the home of the new Niagara Oast House Brewers. The brewery is the passion of a group of  local Niagara wine and beer industry friends that decided beer was their love. Oast's essence and visual palette were designed to convey the area's bucolic country lifestyle and soul.
The Saison and Biere de Garde are Belgian style farm ales. Seasonals that would have traditionally been served to keep farm workers hydrated and happy in the fields as well as to celebrate the harvest. The ales are an embrace of the local farm spirit that is so deeply integral to the Niagara region."
July 3, 2013 | 1 Comment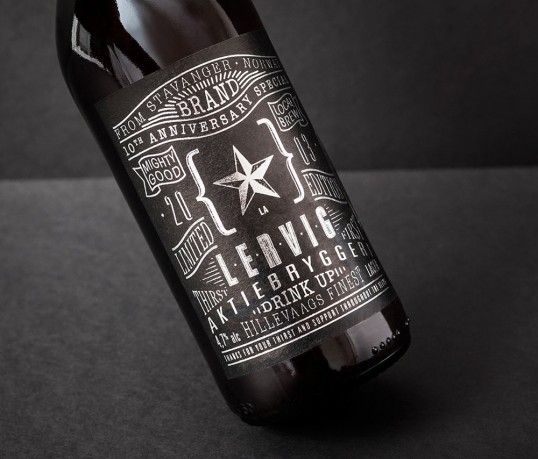 Designed by Daniel Brokstad | Country: Norway
"Lervig started their brewery back in 2003, and now as it's their 10th anniversary they decided to make a limited edition beer as a celebration, only sold directly at the brewery. The design tells the story of how it started with key words that changed from where they started and where they are now through a typography solution, that falls in similar old style category as the design style of their previous beers. The four pack consisted of 2 of each 2003 and 2013 editions and a little surprise as you open it you're welcomed with "Enjoy your lervig" written under the closing mechanism. The design was printed as silver on pure black to emphasise both the exclusivity of the limited edition beer and a suitable combination for their anniversary."
July 1, 2013 | 1 Comment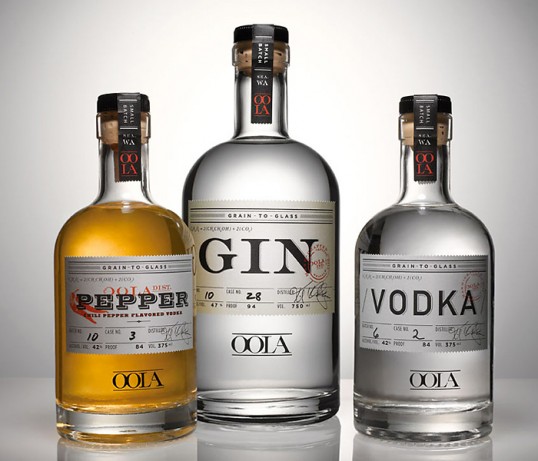 Designed by Piper Design Co. | Country: United States
"Oola Distillery is one of Seattle's first craft distilleries, producing small batches of gin, vodka, infused vodkas and whiskey. Oola's goal is 100% use of Washington state people and ingredients from grain to glass: gins in which you can taste the botanicals, distinctive vodkas, and whiskey flavorful and smooth.
The goal for the packaging design was to bring this locavore ideal to the forefront. We did this by generically naming each spirit and using typography to help depict the hand-made and down-to-earth feel of this brand."