June 10, 2014 | No Comments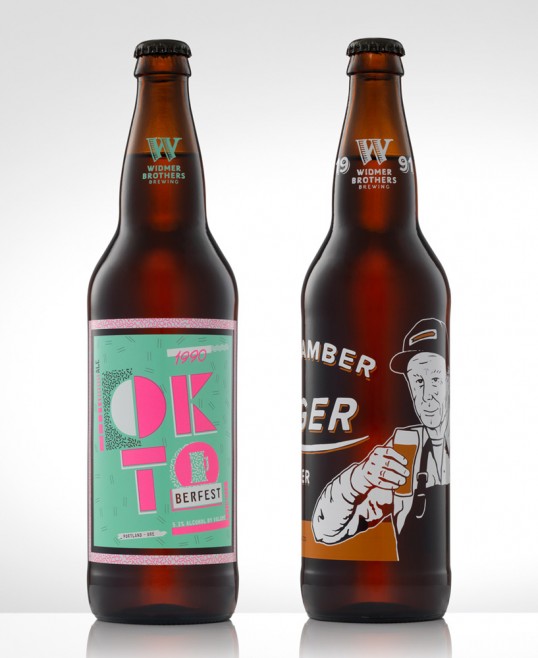 Designed by Ben Willett & Factory North | Country: United States
"Ben Willett, Oktoberfest: "The inspiration for this label comes from the constructivist and Bauhaus design movements of Germany, with a heavy layer of Zach Morris on top of that." 
Tyler Segal (Factory North), Ray's Amber Lager: "I was inspired by the classic look of sign painters' hand-done lettering. I wanted to feature the Brothers' dad Ray on the label since the beer was brewed for him. I illustrated him using an old photograph I was given. A simplistic, two-color design using white and amber evokes feelings of nostalgia."
June 9, 2014 | No Comments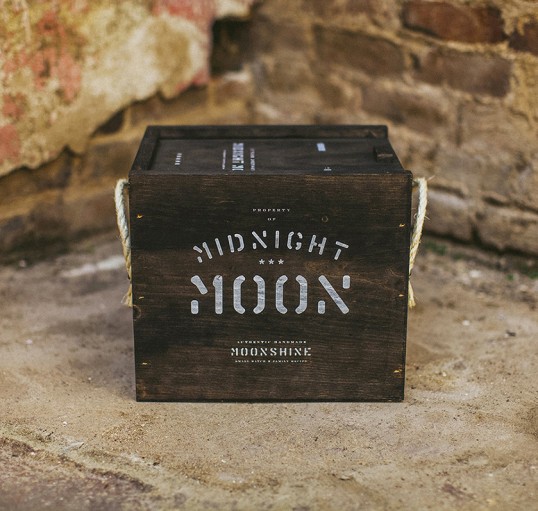 Designed by Device Creative Collaborative | Country: United States
"Piedmont Distillers sponsored music events throughout the summer. They asked us to create a gift for the musicians on the tour. Our main focus? Entertain and educate these guys on Midnight Moon moonshine, while keeping the design true to the roots of this great tasting spirit.
Recipients opened a wooden, screen printed box, inspired by old moonshiner crates, to find a card welcoming them to enjoy the Midnight Moon experience. Musicians were then greeted with an overview and history of the brand, along with cocktail recipes and "The Great Boredom Bust" activity book, designed to share details about the product and keep them entertained. (when the groupies weren't around) Underneath, they found three individually wrapped jars of Midnight Moon, along with branded cups for enjoying the shine."
June 8, 2014 | No Comments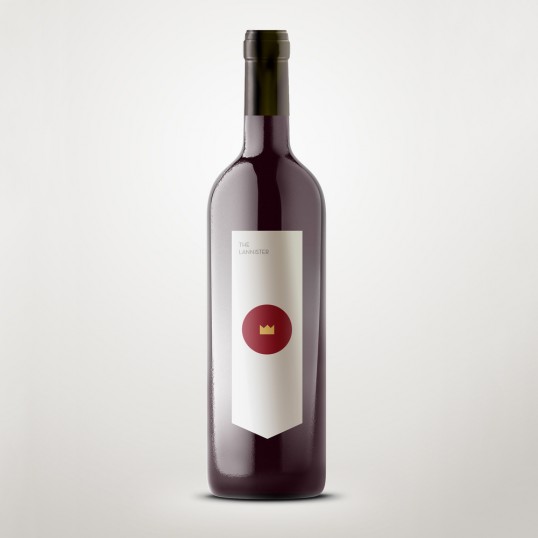 Designed by Common Ventures | Country: Australia
"Game of Thrones goes well with two things: screaming and wine.
It's hard to sell screaming – so we've created and designed 12 different wine bottles, each based on a different house from Westeros. Pre-order a case at thewinesofwesteros.com."
June 5, 2014 | No Comments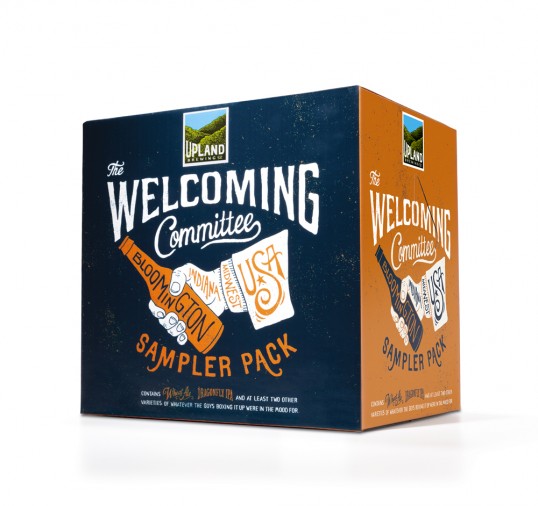 Designed by Young & Laramore | Country: United States
"Upland Brewing Company announced today the release of "The Welcoming Committee," a new twist on their traditional beer sampler pack that seeks to welcome fans—both new and old.
Containing twelve bottles of, as the packaging puts it, "Wheat Ale, Dragonfly IPA, and at least two other varieties of whatever the guys boxing it up were in the mood for," the Welcoming Committee is, as its name suggests, an ideal introduction to the company's beer for those new to the brand. It's also a favorite of Upland fans, who appreciate its combination of old favorites (the flagship Wheat Ale and Dragonfly IPA) and randomly selected seasonal beers to try. (Those who know the brewery, also know that "whatever the guys boxing it up were in the mood for" perfectly captures the laid-back spirit of the culture.)
The packaging continues the style of the brand's recent, extensive rebranding, with artwork and hand-lettered type by France-based BMD Design. The pack's illustration—a hand holding a bottle—is designed to resemble a handshake, reinforcing the welcoming attitude of the name. The words "Bloomington, Indiana, Midwest, USA" are prominently featured, as well, staking Upland's claim as a brewery proud of both its Hoosier and Midwestern labels."
June 4, 2014 | No Comments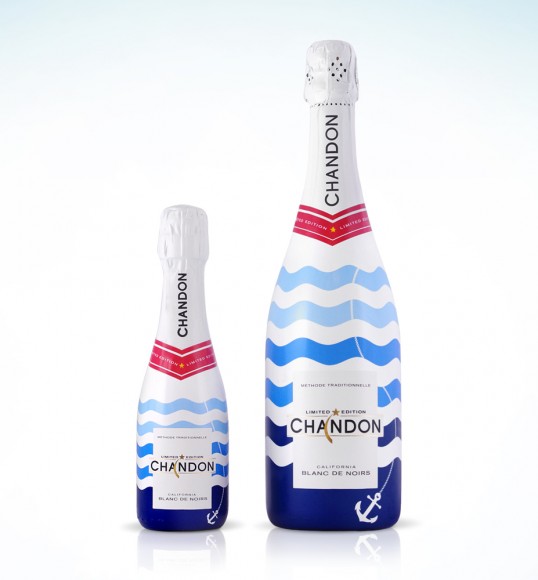 Designed by ButterlyCannon | Country: United Kingdom
"Building on the success of the past two years, ButterflyCannon, have again been recruited to develop the limited edition packaging for this year's Chandon Summer program, #ChandonSummer.
The continued success of this annual activity has seen the program successfully rolled out across key global markets, specifically Australia and Asia Pacific. This success has caused the lead (US) brand team to adapt their thinking slightly and aim for the 2014 limited edition to be American Summer inspired with an internationally relevant feel."
May 30, 2014 | No Comments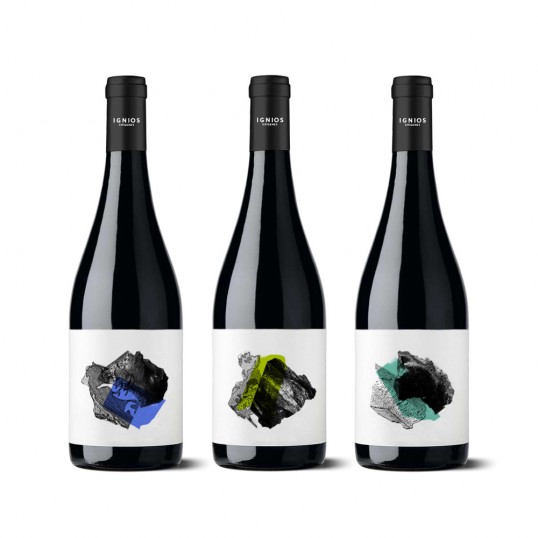 Designed by Dailos Pérez | Country: Spain
"Ignios Orígenes is a new project that adds value to the grape varieties most deeply rooted in the Canary Islands, specifically on the island of Tenerife. Volcanic nature, mineral lands and a very special climate defines the marked character of these artisan wines. This results in a powerful and daring identity, arising from a graphical expression defined by the volcano, terrain and grape variety."
May 28, 2014 | No Comments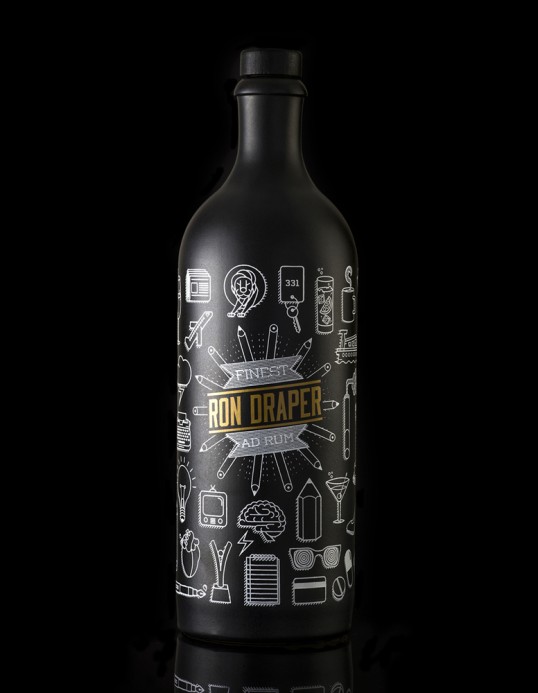 Designed by LOLA | Country: Spain
"2013 was a hard year in advertising. Bad news at lots of agencies and little reward. So, when Christmas came and the year was about to end, we wanted to make a nice gesture to our advertising colleagues: a present they could quietly enjoy, even on the worst nights.
And so Ron Draper was born. A rum ("ron" in Spanish) to remind us that even if the ideas are drying up, the clients aren't taking risks or the budgets are getting smaller, things can always be better. Because they were before. In the golden age of advertising."
May 28, 2014 | No Comments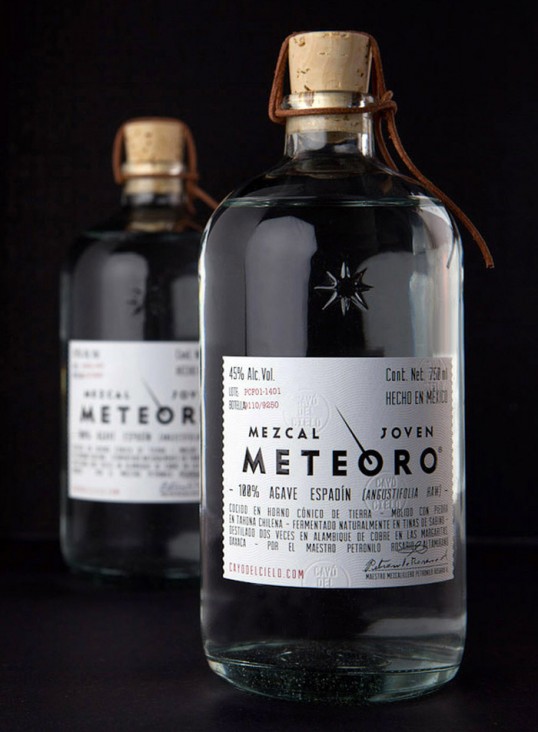 Designed by Francisco Rueda | Country: Mexico
"Local legend tells that a small incandescent rock fell near the town's mezcal maker's home, creating an ideal earthen pit oven, in which he roasted his agave hearts, and created the best mezcal in the region. "How did you do it?" They asked him. The old man simply replied: "It fell from the sky…"
May 27, 2014 | No Comments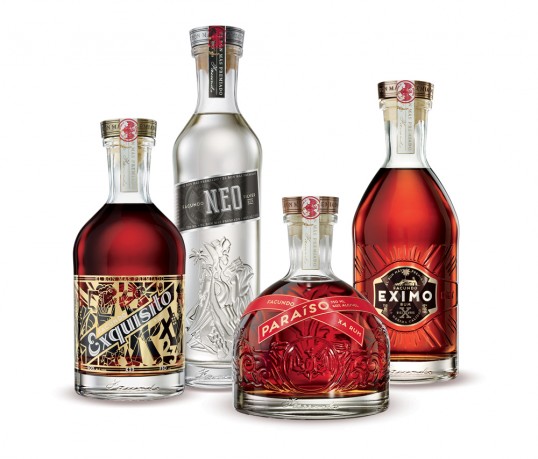 Designed by Duffy & Partners | Country: United States
"The Facundo Rum Collection is the first-ever collection of four aged sipping rums from Bacardi, each with its unique personality and craftsmanship. The Facundo Rum Collection is a tribute to Bacardi founder Don Facundo Bacardi Masso and his relentless pursuit of producing rums of unsurpassed quality and refinement. Now, with The Facundo Rum Collection, connoisseurs everywhere can share in this revered tradition as rum is elevated to an art form.
Duffy & Partners, the internationally recognized branding and design firm, designed decanter-like bottles, inspired by Cuba's Golden age of art deco. Each is custom designed as a celebration of each unique experience for the rum drinker."
May 27, 2014 | No Comments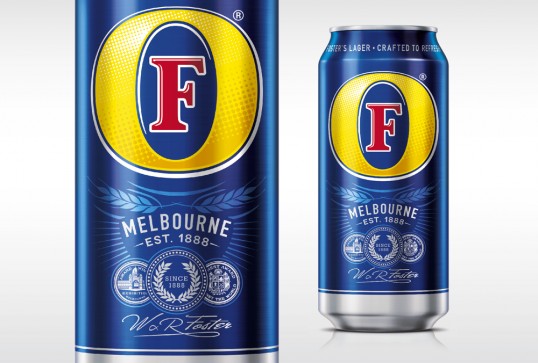 Designed by BrandMe | Country: United Kingdom
"Building on BrandMe's radical redesign of Foster's in 2010, the growing success of its Gold and Radler line extensions and the brand's 2013 crowning as number 1 UK off-trade lager, BrandMe were commissioned by brand owner HEINEKEN to reposition and redesign Foster's core proposition.
The brief was to capitalise on the 125th anniversary of the brand and assert the brand's long standing brewing heritage and product credentials, as a lager crafted in the Melbourne heat in 1888 for ultimate refreshment."