December 22, 2010 | 1 Comment
Designed by Christopher David Thompson | Country: New Zealand
"This was my response to an open brief from my client, to create a brand for a series of wines that would link their Marlborough (NZ) vineyard to the proprietor's pirate ancestors from Lundy Island (UK).
After being helicoptered out to the island to photograph and research my client's ancestral history, I returned to New Zealand and came up with the name for each – relating to a specific story discovered in that research. The names were then also matched to the characteristics of a specific wine variety. A top NZ calligrapher, Peter Gilderdale was then invited to create the stunning calligraphy that features on the labels (authentic to the relevant 12th &13thC period of history, but with bit of a modern twist).
December 20, 2010 | No Comments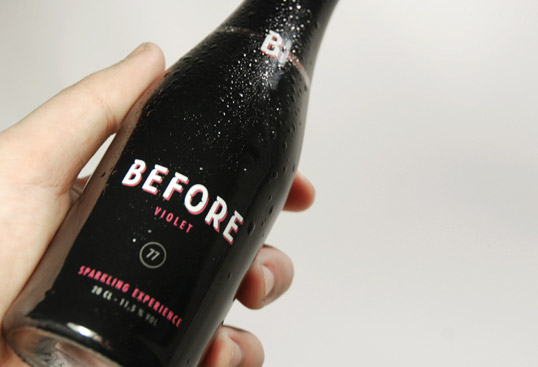 Designed by Stoëmp Studio | Country: Belgium
Brussels based Stoëmp Studio designed the brand identity, custom typography and packaging for Before.
December 17, 2010 | 8 Comments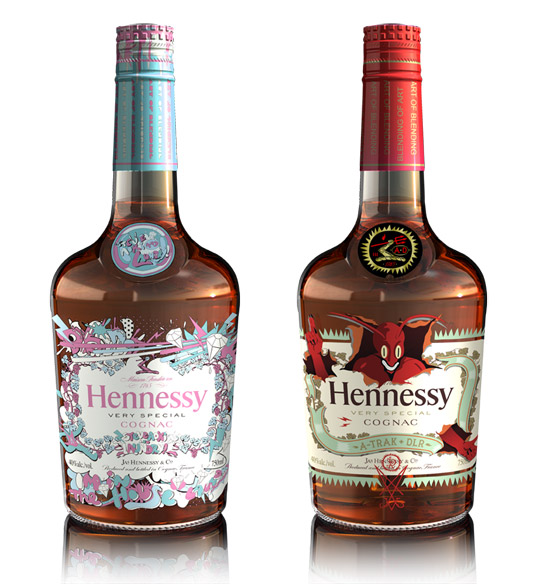 Country: United States
"Hennessy V.S Blending of Art celebrates the two as one, in a collaborative project that aligns the visually arresting with the sonically bold; the musically adventurous with the artistically free. An exclusive series of future thinking artworks that connect some of music's most vibrant revolutionaries with visual artists and graphic designers that dance to the same beat.
Inspired by the Hennessy Artistry curation process, Hennessy has invited a posse of artists to express themselves around the iconic Hennessy V.S bottle with true creative freedom creating five new iconic bottle designs.
December 16, 2010 | No Comments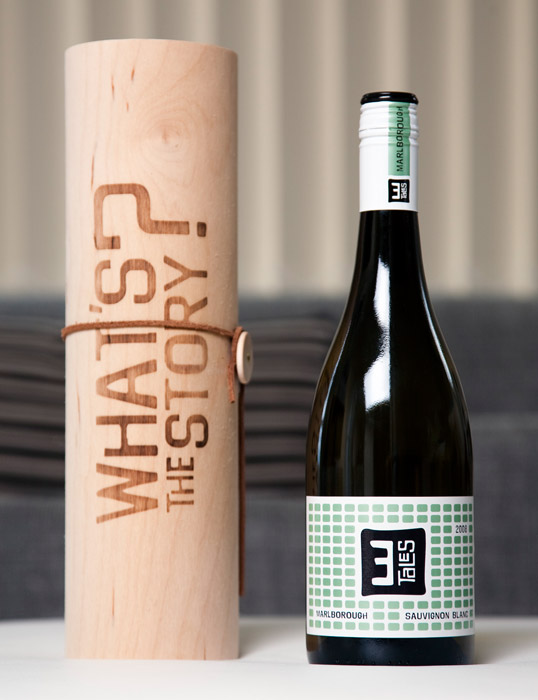 Designed by Christopher David Thompson | Country: New Zealand
"Wine brand created for Marisco Vineyards – in partnership with DeBortoli Wines of Australia. Two winemakers who went through Roseworthy College oenological studies together later become hugely respected winemakers in their own respective rights, and got together to create a wine brand for the Australian market – utilising New Zealand's premium Sauvignon Blanc.
First things first was to come up with a name to represent the partnership and the brand – 3 Tales was the solution – meaning the 3 stories involved;  Brent Marris (NZ Winemaker) + Darren DeBortoli (Aust Winemaker) + the wine itself = 3 Tales.
December 14, 2010 | No Comments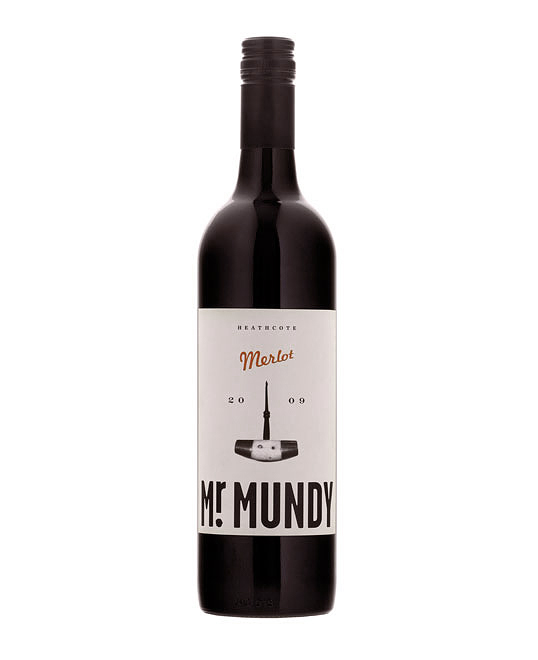 Designed by Swear Words | Country: Australia
"Not too far from Tooborac village (across the gully and beyond the ridge), a Mr Mundy had a plan: a quest for gold to feed his clan. But one fateful day there was a terrible brawl, that challenged the propriety of his sparkling haul. For Mr Mundy there was no doubt, that golden bounty was his to tout. So amongst the scuffle and vicious dissent, he unloaded a weapon that made clear his intent. He put it to use and maimed his foe, then plunged it in the cork of a delicious merlot. Vibrant fruit, chocolate, spice, and a wonderful hue, it enveloped his palate as he savoured his coup."
December 14, 2010 | 1 Comment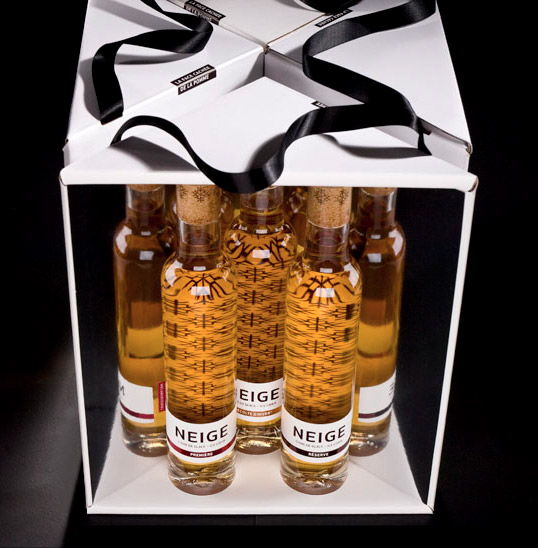 Designed by Chez Valois, Branding & Design | Country: Canada
"Chez Valois, Montreal based branding & design agency, created special edition discovery gift set packaging for Neige Ice Ciders. With it's mirror-like backing, the set attracts the consumers attention. This one piece packaging, made with no glue has a complementary tasting note form slided in the back.
The cidery La Face Cachée de la Pomme is inspired by the technique used to make ice wine, and by Québec's very particular climate. Neige (meaning snow in English) ice ciders were born out of this Canadian province's terroir which has the extreme cold winter temperatures needed to produce the concentration of sugars for its creation."
December 13, 2010 | 2 Comments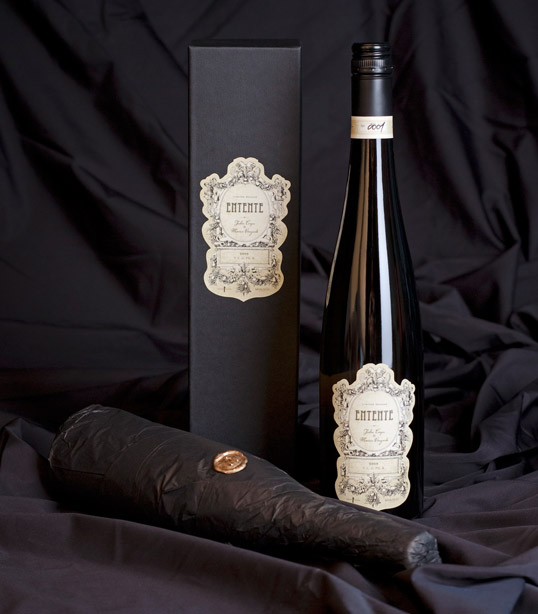 Designed by Christopher David Thompson & Trelise Cooper | Country: New Zealand
"Marisco Vineyards have had a long-standing relationship with international fashion designer Trelise Cooper, sponsoring many of her fashion shows etc. As a result of that friendship and business partnership an opportunity came up to involve Trelise in the design for a limited release wine. I was engaged to create the design and artwork for the brand, being briefed by Trelise, who offered her ideas and inspirations. With her strong affinity for all things French and antique, the brand needed to represent Trelise in its style and elegance. Using the concept of 'Harmony' as a base, in terms of the harmonious combination of wine varieties (Viognier, Chardonnay, Pinot Gris, Gewürztraminer and Riesling), and the harmonious relationship between the two company brands, its French synonym 'Entente' was chosen – symbolising the coming together – or accord between the two parties. Growing on the concept of 'harmony' I  found some antique sheet music which became the basis for the label design,  elements of which were totally reworked in pen and ink – creating a beautifully elegant, timeless and delicate design."
December 11, 2010 | No Comments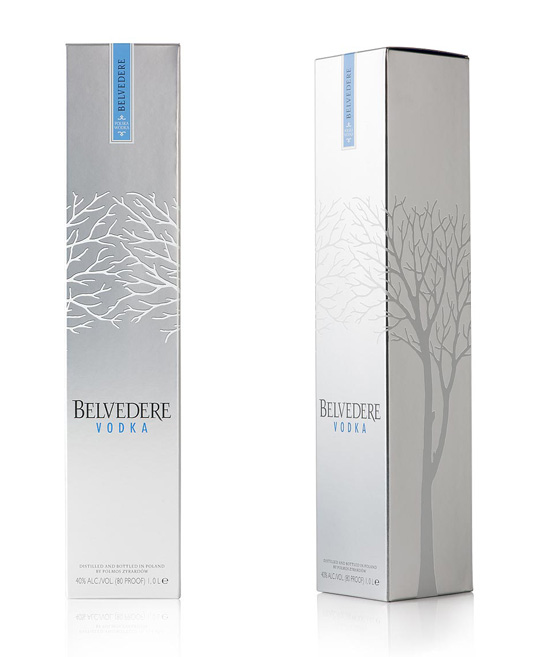 Designed by Aloof | Country: United Kingdom
"Packaging design for global luxury spirits brand, Belvedere Vodka.
In addition to developing highly innovative concepts for gift packaging (for future release), Aloof were also briefed to refine the existing standard gift box.
We conceived a way of making the tree design appear more 3-dimensional and tactile, and sourced a more premium metallic carton board. To make production more accurate and efficient, we replaced the existing caselined box with a sleek carton and made the signature blue seal an integral part of the design."
December 8, 2010 | No Comments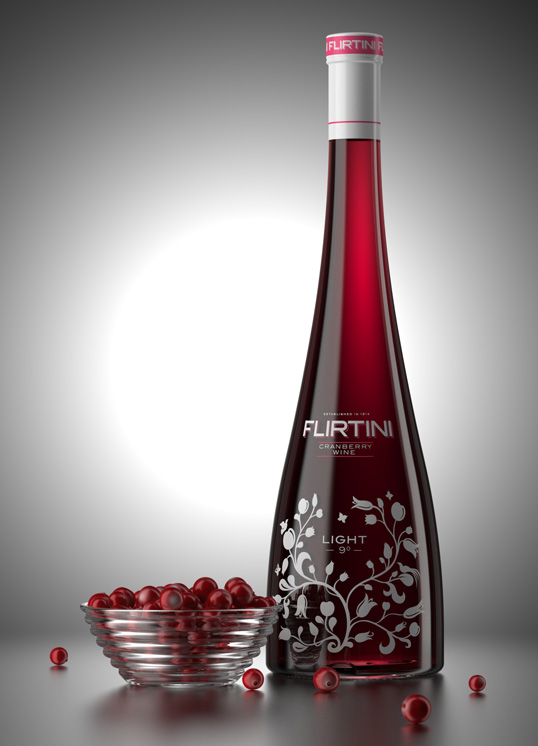 Designed by Nadie Parshina | Country: Russia
Redesign of FLIRTINI cranberry wine package for Creative Wine Company.
November 29, 2010 | No Comments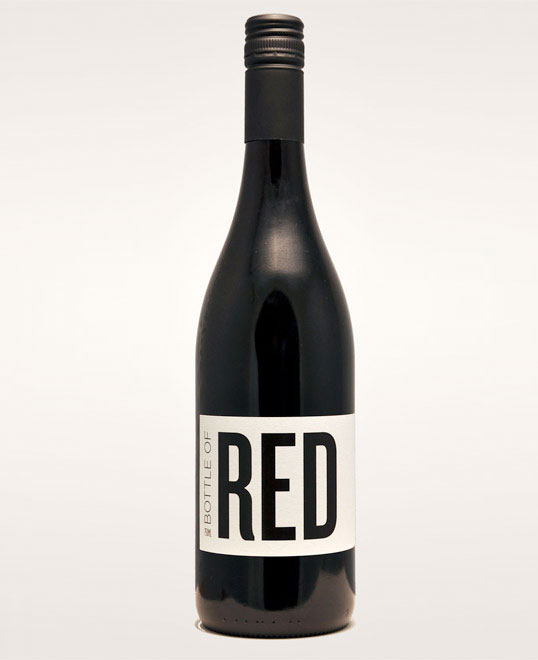 Designed by Swear Words | Country: Australia
"We had a lot of fun designing this brand identity and wine label for Bottle Of, the brief sort of went like this.. "You won't find any talk of appellations or terroir here, just a fine drop at a tidy price."