July 7, 2010 | 3 Comments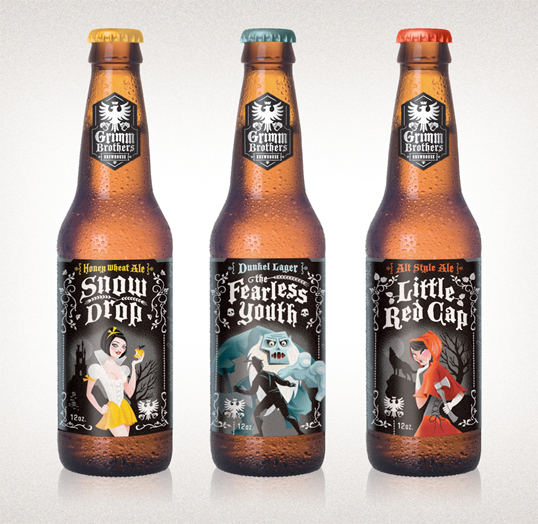 Designed by The Tenfold Collective | Country: United States
"Grimm Brothers Brewhouse is a craft brew startup in Loveland, Colorado. Each Grimm Brothers brew features a different scene from the famous folktales — but with a twist! (to keep it adult because it is beer after all) Example:  Little Red Cap has an axe hidden behind her back, making her more dangerous than the wolf, and Snow Drop doesn't look so "pure" while she's enjoying an apple. Currently they are only selling draft to restaurants, but plan to begin bottling next year. These designs will also be incorporated into the tap handles."
July 6, 2010 | 1 Comment
Designed by Only Creatives | Country: United States
Provo Utah based Only Creatives are behind the simple, elegant branding and package design for Million Vodka.
July 5, 2010 | 2 Comments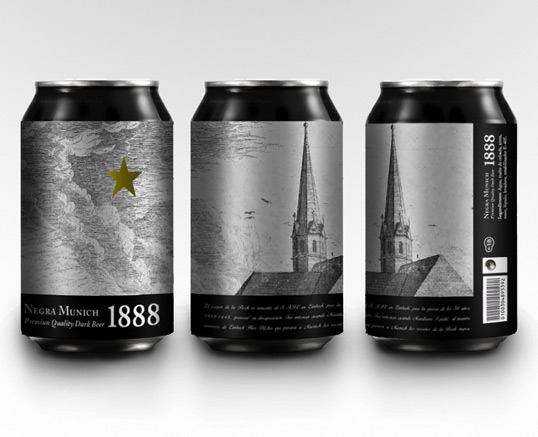 Designed by Erik G. de Lopidana | Country: Spain
"Packaging design for a new dark beer from the spanish company Estrella Damm. One of the mandatories was that it had to be a premium beer and that the company's golden star should appear. During research about the history of beer, I found out that the recipe was developed in Munich in 1888 and I based my whole creative project around that fact."
July 1, 2010 | 6 Comments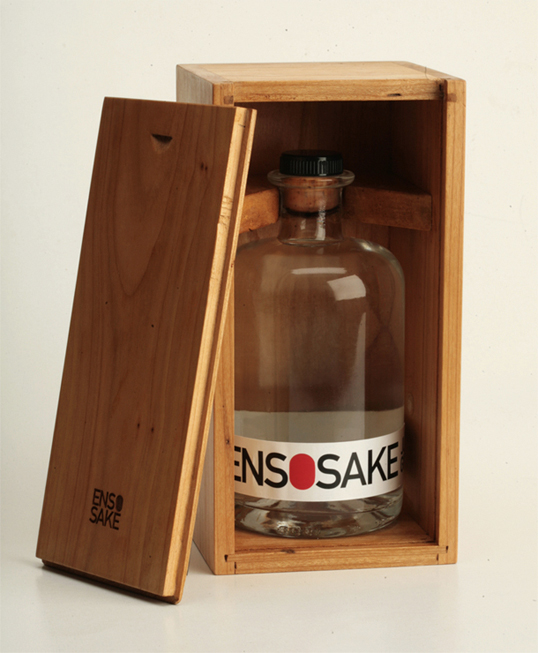 Designed by Milan Petrovic, Nevena Zecevic, Marija Milenkovic & Marina Rajic | Country: Serbia
Student work for a fictional Japanese food brand, Enso.
"This project consists of packaging for sake, noodles, rice, tea, sauces, spices and sushi- all traditional Japanese products. We spent a lot of time researching the subject and thinking about Japanese design, culture and art. Japan has always been our inspiration and this is sort of an homage to that beautiful country."
June 30, 2010 | 4 Comments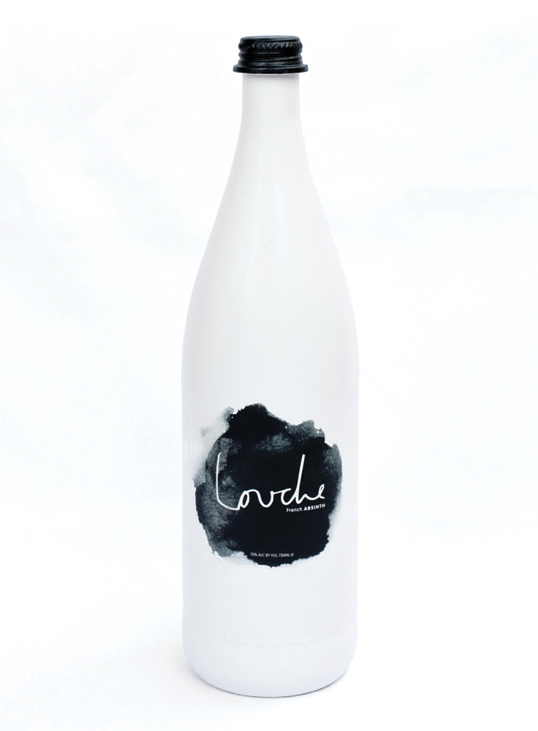 Designed by Holly Canham | Country: Australia
Louche Absinth is a fictional absinth product, created to appeal to premium spirit buyers. The packaging design was influenced by the bohemian culture during the 19th Century in Paris. The watercolour spot is a link to the writers and artists who were famously known to drink absinth during this time. The bottle is coloured a milky/beige as a reflection of the name 'Louche' (being the milky essence that forms in the drinking ritual) as well as giving a 'secretive' feel.
June 28, 2010 | 7 Comments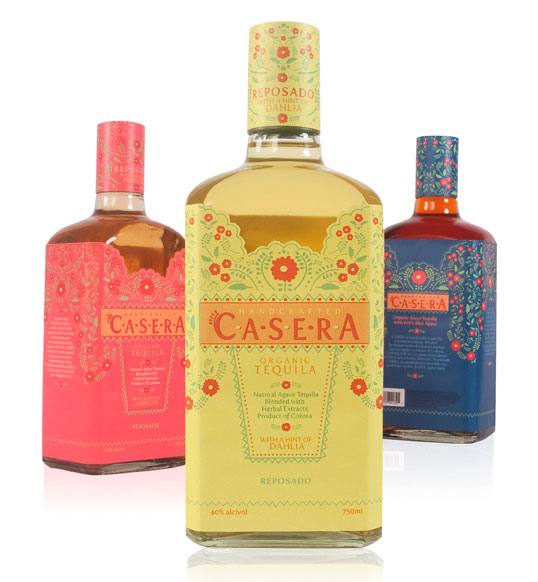 Designed by Misako Ishida | Country: United States
"Casera is a line of small batch tequila handcrafted by women in a small town in Mexico. Traditional Mexican clothes and patterns were incorporated into the design to engage the tequila-buying women."
June 25, 2010 | No Comments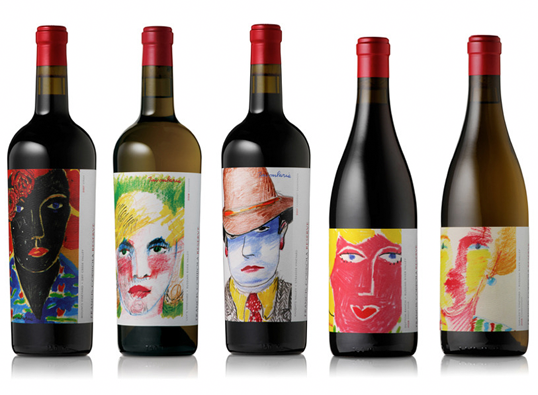 Designed by Stephen Faustina | Country: United States
"The artwork of film production designer Dean Tavoularis graces the labels of our FC Reserve wines. Tavoularis met Francis Coppola during the making of The Godfather and the two artists have continued to collaborate over the years on a variety of creative projects, including more than a dozen films, the courtyard and fountain of Rubicon Estate in Napa Valley and the interiors and exteriors of the Francis Ford Coppola Winery in Sonoma."
June 23, 2010 | 4 Comments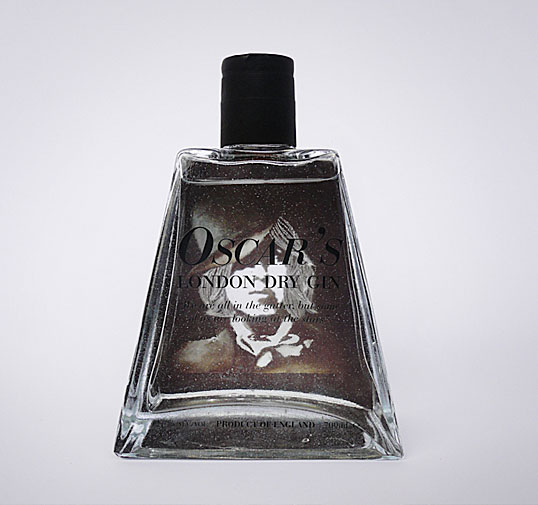 Designed by Hilary Sloane | Country: Australia
"To give my packaging a premium look and interesting background story, I have used Oscar Wilde as the company's identity, as he instantly communicates elegance and good taste. Oscar Wilde is undeniably the most brilliant and savvy writer of the 19th century and was also a renowned drinker of gin. This premium London Dry Gin has been created in honour of Oscar, one who appreciated the finer things in life. The packaging concept is featured around a quote by Wilde – "We are all in the gutter but some of us are looking at the stars". This is illustrated visually through layers and the unique glass which in a certain light has the distinct appearance of a starry night sky."
June 20, 2010 | 6 Comments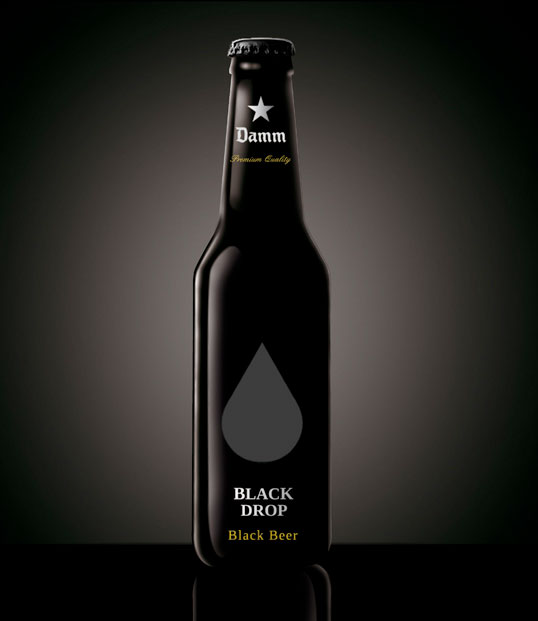 Designed by Toni Garcia | Country: Spain
University project for Black Drop beer designed by Barcelona based student Toni Garcia.
June 18, 2010 | 1 Comment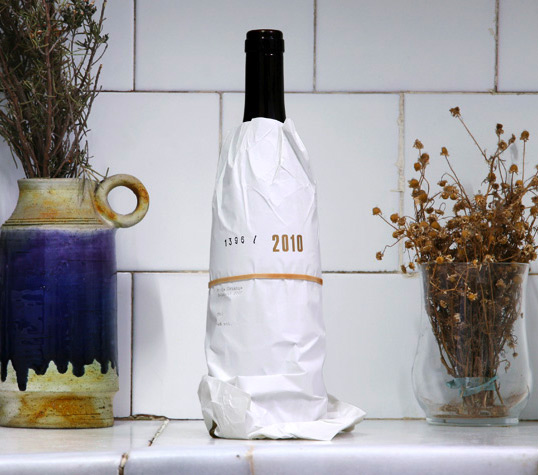 Designed by Bendita Gloria | Country: Spain
"2010 is the name of a wine to share with friends and celebrate the beginning of the new year. This product has been elaborated using organic farming methods without herbicides, pesticides or aggressive chemical filtrations. It's a limited numbered edition of 2010 bottles. The label wraps the bottle with the help of a rubber band without using adhesives. Once the wine is finished, the bottle can be returned and the label has also a second life as a poster with this message about 2010: "Got a feeling it's gonna be a good year". Cheers!"