November 4, 2010 | No Comments
Designed by HUB Collective Ltd. | Country: United States
HUB Collective designed and produced these letterpress beer labels for an avid home brewer who longed for his very own labels.  The label allows him to hand write type of beer brewed, its bottling date, and alcohol by volume.
November 3, 2010 | No Comments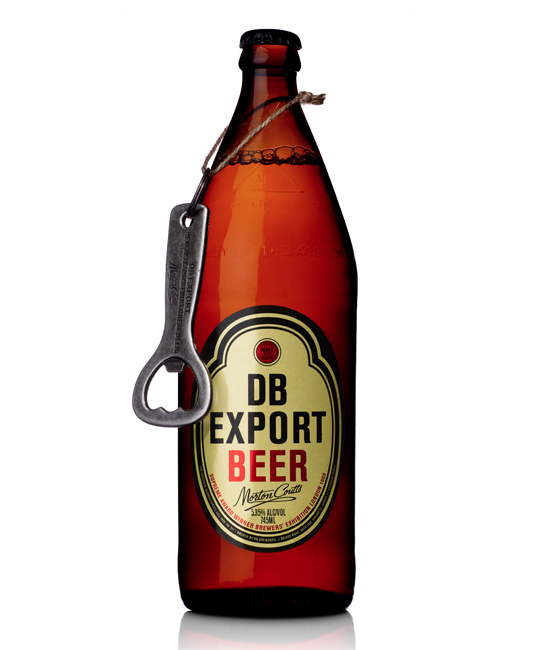 Designed by Dow Design | Country: New Zealand
"The DB Export range has a fresh and contemporary new look, that also pays homage to the brand's history. In addition, the original DB Export beer returns for a limited time to celebrate the landmark, revisiting its 1960s look and feel.
"Our aim was to rediscover the truths behind the DB Export family of beers, while also bringing the range up to date with the expectations of the modern consumer," says Dow Design Senior Creative, Will Fletcher. "To properly engage consumers, we have layered the Export packaging with classic beer cues, injecting masculinity and authenticity."
November 3, 2010 | No Comments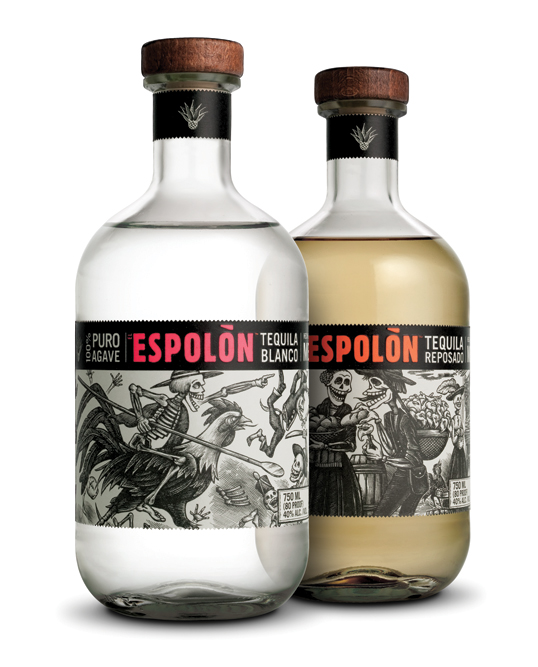 Designed by Landor | Country: United States
"Just in time to celebrate the 200th anniversary of Mexico's independence from Spain, Espolón™ Tequila returns to the United States with the same award-winning liquid but with a whole new look. The new packaging of this cult-favorite tequila pays homage to the brave men and women who fiercely fought to establish what is known as today's "Real Mexico," a country steeped in authenticity, history and tradition. Rich in iconic imagery, Espolón Tequila's unique labels celebrate Mexico's storied culture as well as the iconic rooster – a symbol of national pride.
Illustrated in traditional 19th Century "Dia de los Muertos" (Day of the Dead)-style images, the labels illustrate the fictitious journey of characters Rosarita and Guadalupe, with their inspirational companion, Ramón the Rooster, depicting the struggles of the Mexican people during pivotal moments in history.
November 1, 2010 | No Comments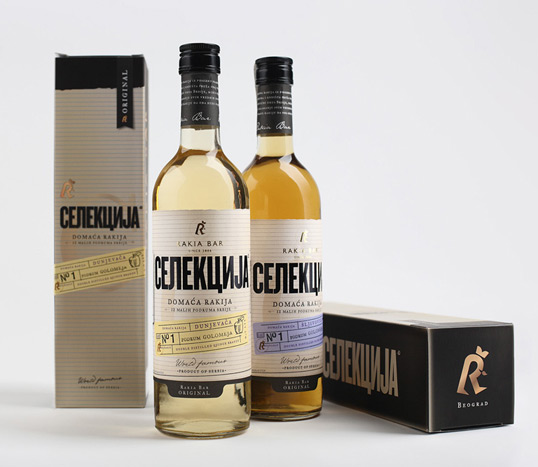 Designed by Coba&associates | Country: Serbia
"Problem: Rakia Bar is the original retail concept offering the traditional Rakia brandy in 165 different varieties throughout 3 bars in downtown Belgrade. The success of the concept brought them to start their own production of this precious spirit. World famous Slivovitz – the plum brandy and 5 other varieties needed a proper package in order to appeal to younger audience in search of quality and natural rakia.
October 28, 2010 | 4 Comments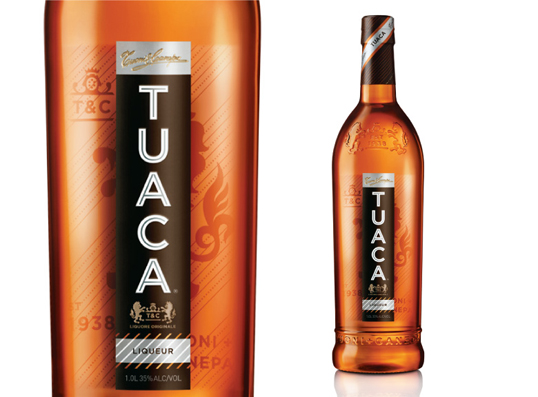 Designed by Cue | Country: United States
"Tuaca was often referred to as the "dustiest bottle on the shelf" until bartenders rediscovered it and began recommending it to their patrons. Often misunderstood, the product relied on word of mouth to make it credible. The new design gives this premium liqueur more energy and an intriguing personality.
October 27, 2010 | No Comments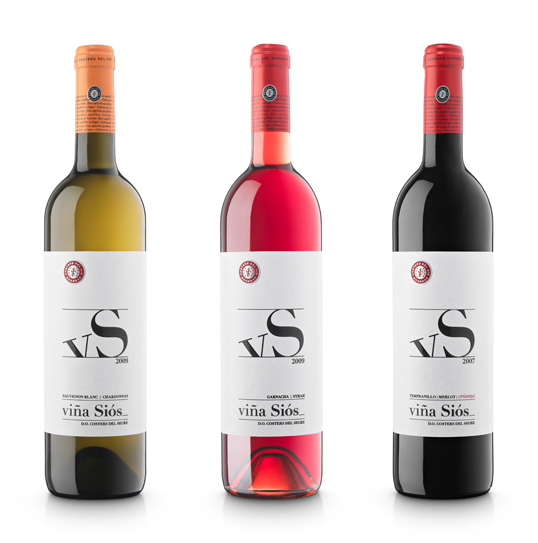 Designed by FeedbackMP | Country: Spain
"New wine packaging design by FeedbackMP Barcelona, for VS wines from Costers del Sió winery located in Lleida, Spain (Appellation of Origin: Costers del Segre).
The main marketing objective to FeedbackMP team was to reposition this range of products to make it more attractive to its target audience: mostly young people seeking a distinctive component in the product image, a quality wine, easy to drink and understand, with excellent value for money.
A white, a rosé and a red wine integrate the range of VS wines.
The minimalist design of these labels helps to highlight the counter of wine shops and make it memorable and remarkable in restaurants, natural habitats of these wines."
October 26, 2010 | No Comments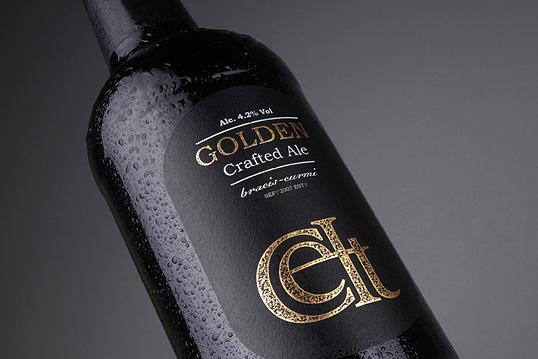 Designed by Kutchibok | Country: Wales, United Kingdom
"The Celt Experience is a brewery inspired by Celtic history, to produce a range of organic ales, hand crafted lager and organic 'pops'. The Celt Experience combines modern brewing equipment with ancient Celtic brewing methods, creating flavoursome and holistic beers.
We produced all creative design work for The Celt Experience encompassing its brand ethos of quality distinctive beverages."
October 26, 2010 | No Comments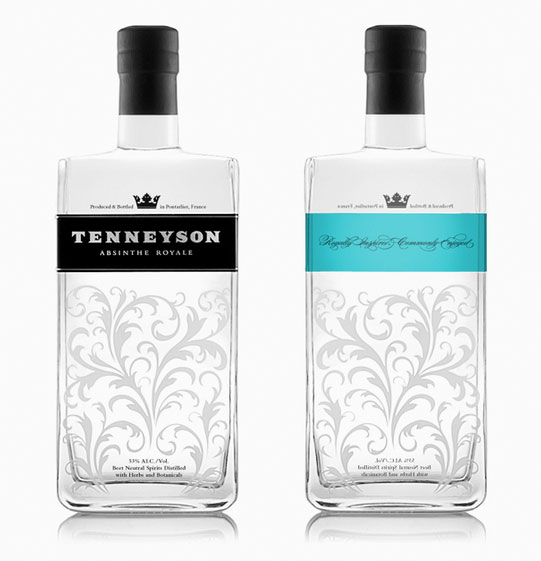 Designed by BDG | Country: United States
"Tenneyson is a French Absinthe, distilled and bottled in the Pontarlier region of France. The concept behind the brand was to successfully blend the Art Nouveau time period with the modern feel of present day. The result is a design that is both masculine and feminine; organic and precise."
October 24, 2010 | 1 Comment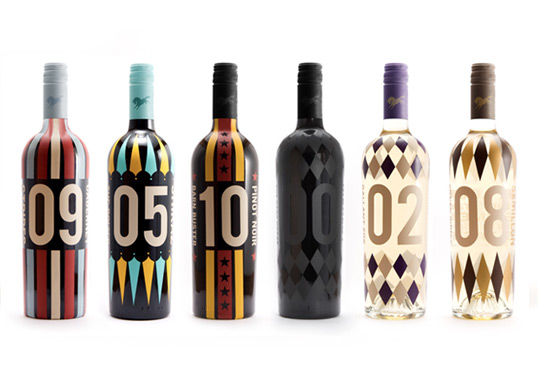 Designed by Victoria Abrami | Country: United States
"The redesign of Yarraman Estate's Barn Buster wines. Each individual bottle represents a unique flavor and embodies a race horse like quality."
October 22, 2010 | No Comments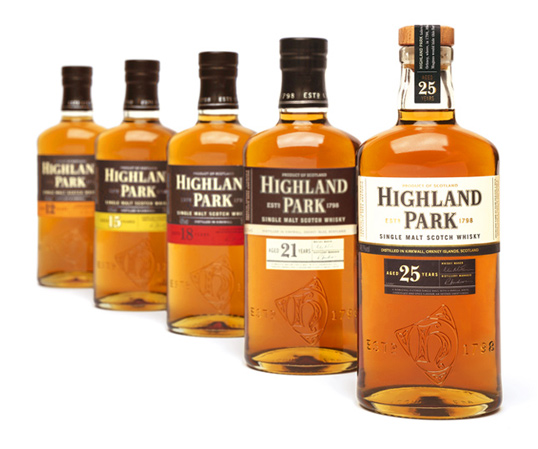 Designed by Pearlfisher | Country: United Kingdom
"Task: Strategic repositioning of a hidden Scottish gem by mastering the art of confidence through understated luxury.