September 14, 2010 | No Comments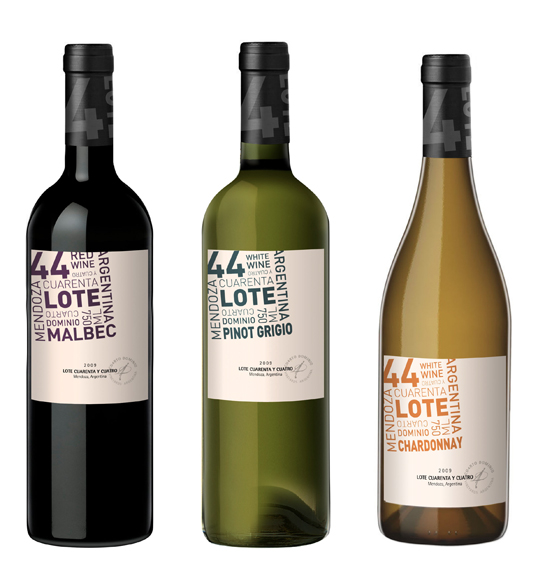 Designed by Diego Ballester | Country: Argentina
"Lot 44 is a line of young wines, whose name comes from the careful selection of our best vineyard lots, which identified a unique and distinctive.
Is a project that is designed to prepare high quality wines that reflect the full potential of different soils and skies of Argentina, under concepts of sustainability of natural resources in harmony with the environment.
The main objective is to find suitable regions for each of the varietals we produce to achieve its fullest expression and potential in every wine ralt our roots, commitment, care and passion for what we do."
September 13, 2010 | No Comments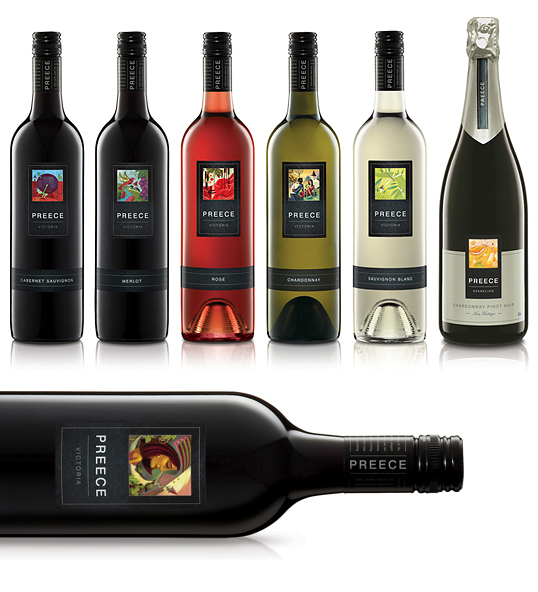 Designed by Frank Aloi | Country: Australia | Font: Helvetica
"Australia's leading illustrators were commissioned to create artworks inspired by the Mitchelton winery in central Victoria for the latest Preece re-branding. The rejuvenation has elevated Preece into the top 50 best selling wine brands in Australia."
September 13, 2010 | No Comments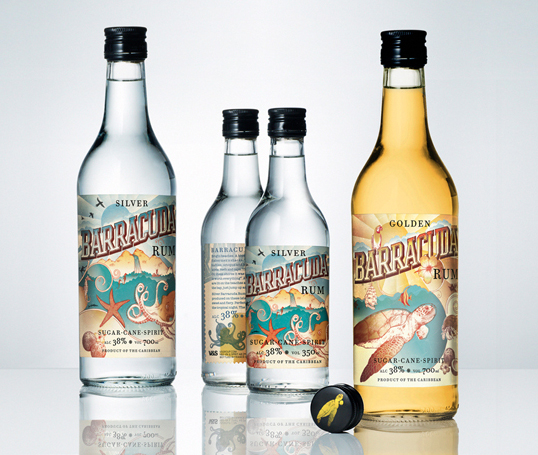 Designed by Neumeister | Country: Sweden
"Input: Barracuda, a brand formerly owned by the Swedish state liquor monopoly, Vin&Sprit, felt hopelessly outdated. The extremely discrete, almost secretive, design seemed to be helping this budget-priced Caribbean Rum to fall in to absolute oblivion. Sales figures were very, very clear. The Barracuda was dying. Fast.
Output: The target group was younger than before. Those who had travelled a bit and seen something of the world, or at least wanted to. And who enjoyed unpretentious traditional rum! We choose a playful, almost Caribbean attitude with illustrations playing an important role. A kind of a bottle you might be able to find somewhere on the islands in a no-nonsense, beachside bar – at least in our dreams. The copy also put emphasis on Barracuda´s Caribbean origin.
Outcome: The barracuda swam back to surface and up jumped the sales by 120%. Not only did the Barracuda survive, it is now on a steady course up the ranking list of the most popular rum brands in Sweden."
September 12, 2010 | No Comments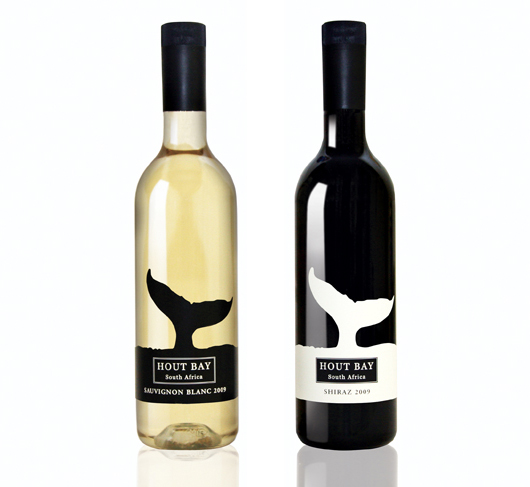 Designed by The Hive | Country: Ireland
"At the southern tip of Africa, often mere metres from the shore, the migration of the southern right whale is a keenly observed phenomenon. Their passage to the western cape to calve and nurse their young is a long established, and much like the harvest, is one of nature's indicators of the passing of the season. It's hard not to be affected by the majesty of this spectacle, so at Hout Bay we simply raise a glass to wish them on their way."
September 10, 2010 | 1 Comment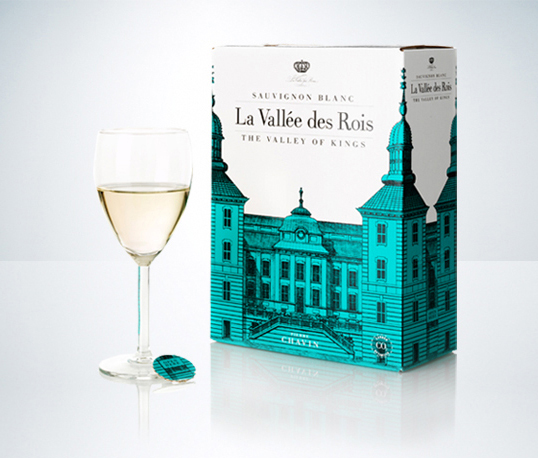 Designed by Neumeister | Country: Sweden
"Input: A new BiB with white wine from La Vallée des Rois, in the Loire Valley, France. "The Kings´ Valley" is well known for its historical architecture, ancient towns and beautiful castles from the "l'Ancient Régime".
Output: We signal traditional French royal values with a grand illustration of a castle in an almost 3-dimensional design solution.
Outcome: Just about to be released."
September 8, 2010 | 2 Comments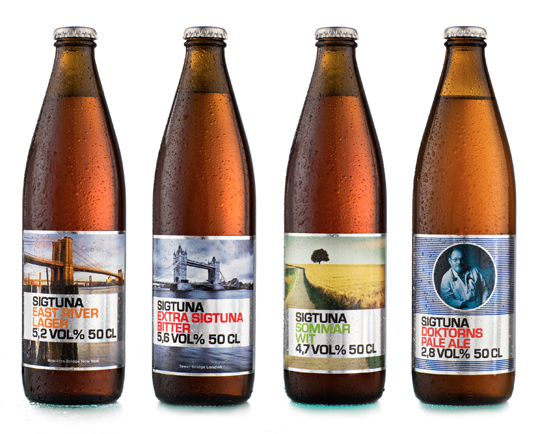 Designed by Morkman Reklambyrå | Country: Sweden
"Sigtuna is an up and coming micro brewery just outside of Stockholm, Sweden. They have recently received numberous awards for their beers and continue to reap success within the beer communities.
These new label designs aim to highlight the premium character and style of the different beer types, while still being true to the Sigtuna origin."
September 7, 2010 | 3 Comments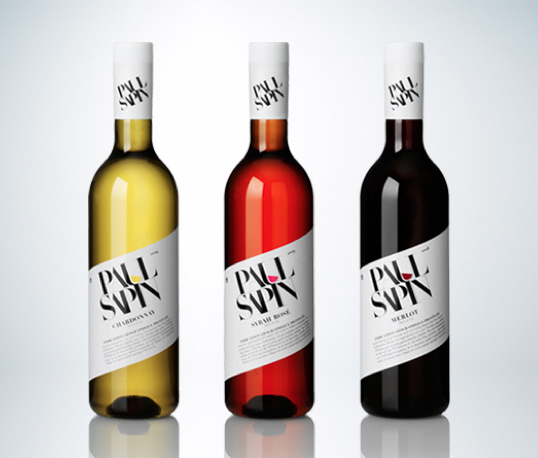 Designed by Neumeister | Country: Sweden
"Input: When Paul Sapin launched their series of wine, white, red and rosé, in PET-bottles the awaited success did not occur – although reviews were good. What was the problem? Neumeister was approached to take a look at the packaging design.
Output: Easy to go", is the main idea. Classic design with a modern approach. Old meets new, in the same way as the product; traditional French wine, produced in a traditional way, but with a whole new packaging concept. And the twisted label as an eye catcher.
Outcome: Relaunched spring 2010."
September 5, 2010 | 5 Comments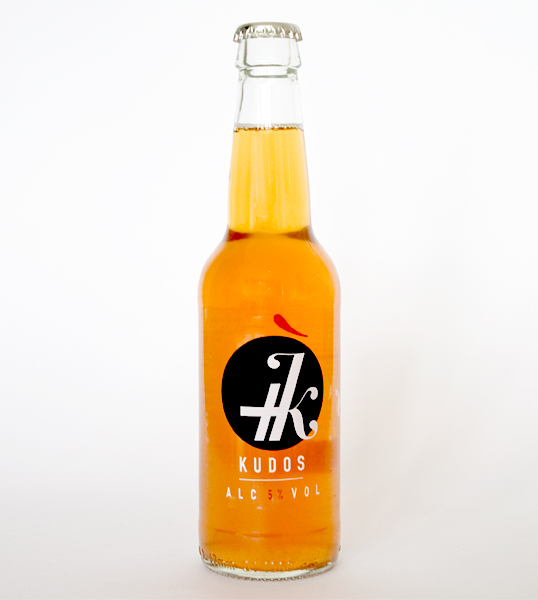 Designed by Ryan Martin | Country: United Kingdom
"Kudos is a new beer product from Green Room Ales, it is revolutionary in that it is brewed like a beer but filtered like a lager.
Rather than create just a label we wanted to create an entire brand which can be built upon and developed. Kudos is distinctly different."
September 2, 2010 | No Comments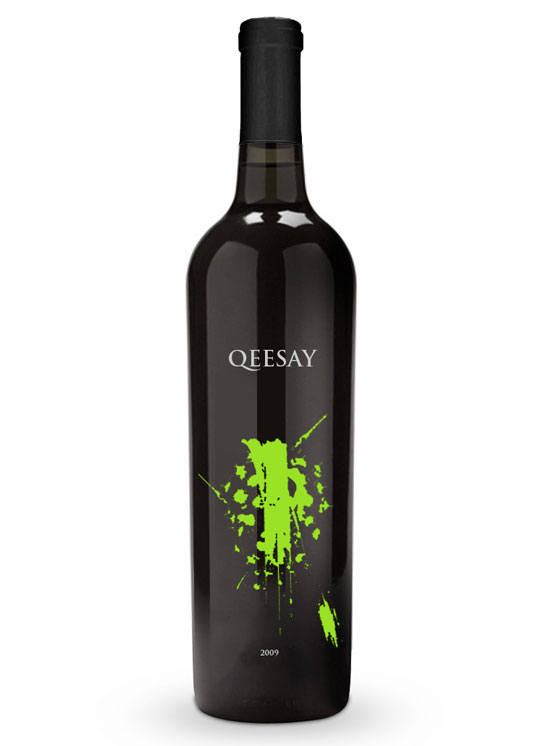 Designed by Creativecocktail | Country: Slovakia
"Creativecocktail were asked to design the label and name for this special edition of wine. The idea was simple and clean design with strong abstraction to present the young spirit of the wine."
September 1, 2010 | No Comments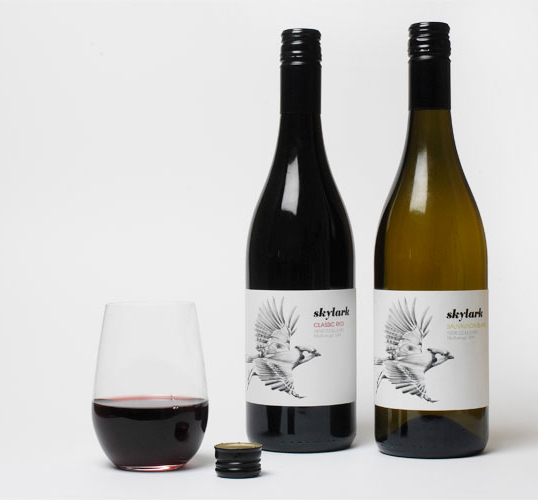 Designed by Inhouse Design | Country: New Zealand
"A new range of wines for the New Zealand market. These labels showcase the beautiful illustrations of Hello Von, a London based illustrator."