September 16, 2015 | 1 Comment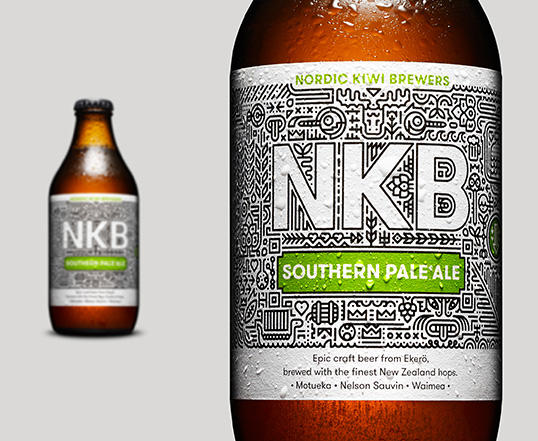 Designed by Nathan Parker | Country: Sweden
"Kerryn and Craig are two guys, born and raised in New Zealand and are now living here in Sweden. In 2014 they established Nordic Kiwi Brewers (NKB) with a very simple goal. Create epic craft beer that showcases the finest New Zealand hops. The brief was to create a unique graphic identity and packaging design that would communicate their journey and the concept of duality. Nordic Heart combined with Southern Soul. The main feature of the design is based on a black and white pattern, this developed using elements from New Zealand, Sweden and the ingredients that go into making beer. The resulting design is clean, fun and has endless possibilities for the future ahead."
September 16, 2015 | No Comments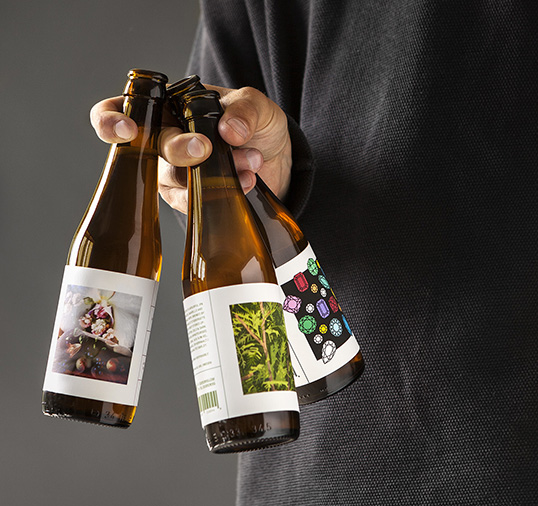 Designed by Lundgren+Lindqvist | Country: Sweden
"During the Spring of 2015, high-end craft brewer O/O Brewing released three new beers: A rich-in-flavor pale ale called Pretty Pale Ale, a saison made with Pilsner Malt and Saaz Hops called Bohemia and Evergreen, is a flavorful IPA inspired by conifer.
For the packaging of the new beers, we revised and simplified our design system used for previous O/O labels and incorporated a 'pronunciation guide', to make the somewhat cryptic name easier to understand. We continued our collaboration with artists and designers, this time teaming up with Fredrik Åkum (Evergreen) and Alexander Palmeståhl (Bohemia), asking them to interpret the beer and featuring the artwork they produced on the labels.
Also included in the presentation is O/O's pop-up bar at the Gothenburg Beer & Whiskey Fair, designed by architects Emma Magnusson and Angelina Kjellén, for which we designed the signage."
September 9, 2015 | 1 Comment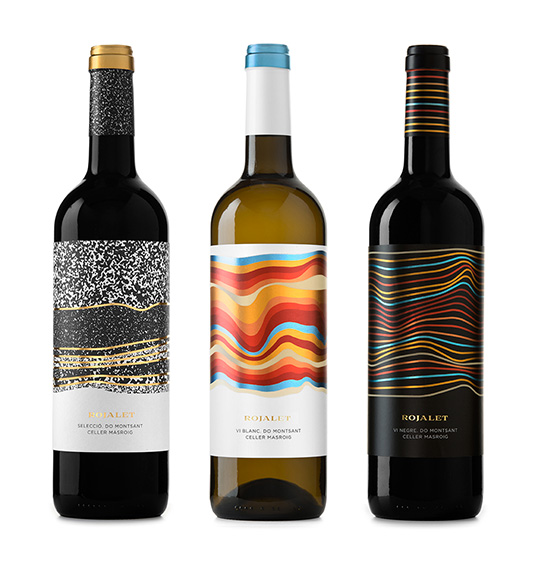 Designed by Atipus | Country: Spain
"The thirsty vines stretch their roots downwards through the earth, opening up little paths through the red clay, our clay, the clay of El Masroig.
For the label design we were inspired by the name of the product itself (Rojalet sounds similar to red in catalan) and the unique red strata of the soil where the grapes are grown.
The strata tell the story of the soil, its composition and thus the character of the grape.In the labels, more than representing one type of soil, we aim to communicate through an abstract vision of this layer the wine you´ll find in the bottle: fresh, fruity, dense, wood, etc."
September 8, 2015 | 1 Comment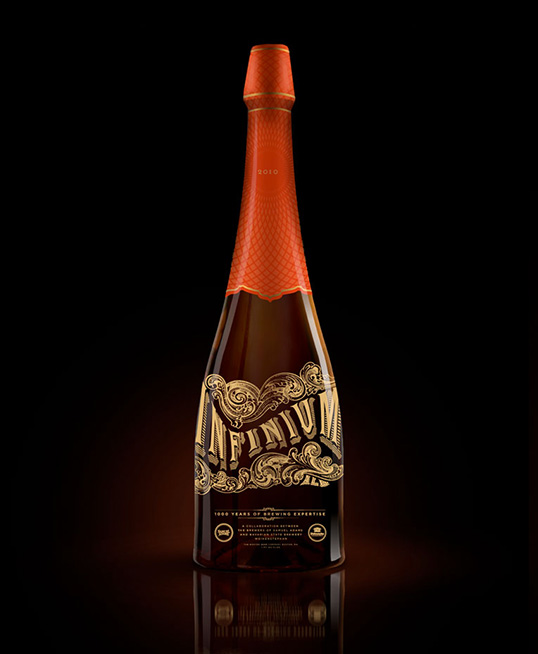 Designed by Adam&Co | Country: United Kingdom
"Sam Adam's Infinium Ale is a new style of champagne beer born from the mastermind collaboration between the brewers of Weihenstephan and Samuel Adams. Using only the four traditional beer ingredients, European heritage, and some solid American ingenuity, this beer defined a class of it's own. We were honored to design the packaging for this limited-edition celebratory libation, released each year around the holidays."
August 26, 2015 | No Comments
Designed by Moruba | Country: Spain
"Pirineos is a wine from Somontano in need of a new image. The natural surroundings of this winery inspired us to feature the figure of a horse as a metaphor for untamed and exuberant nature that, guided by the hand of man, can produce its best fruits.
"There is a profound impulse in nature. Like a wild and noble animal that we are allowed, sometimes, to attract and to form. Pirineos gives shape and expression to the spirited bravery of Somontano".
August 24, 2015 | 2 Comments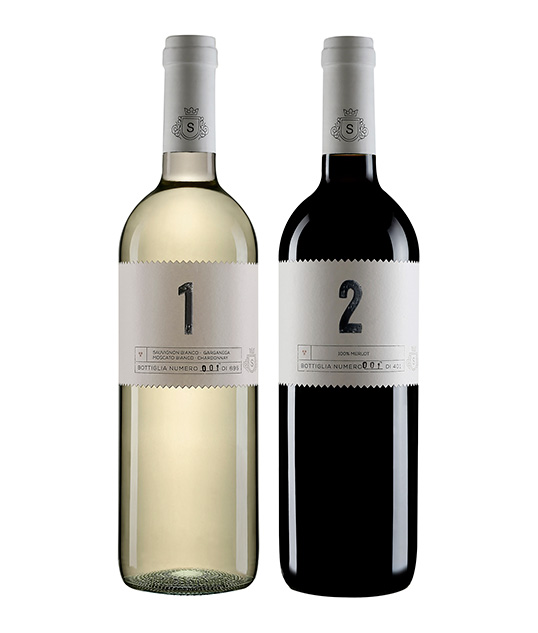 Designed by Onice Design | Country: Italy
"In the XIII century, the Italian mathematician Leonardo Fibonacci discovered a sequence of numbers with a particular feature: each numbers is the sum of the previous two. The sequence (1, 1, 2, 3, 5, 8, 13, 21, etc) appears many times in nature, describing a wide number of biological settings: branching in trees, arrangement of leaves in a stem, the flowering of artichoke, the spiral of shells, the seeds on a sunflower. It is also widely used in design, geometry, architecture, computation, art."
August 14, 2015 | No Comments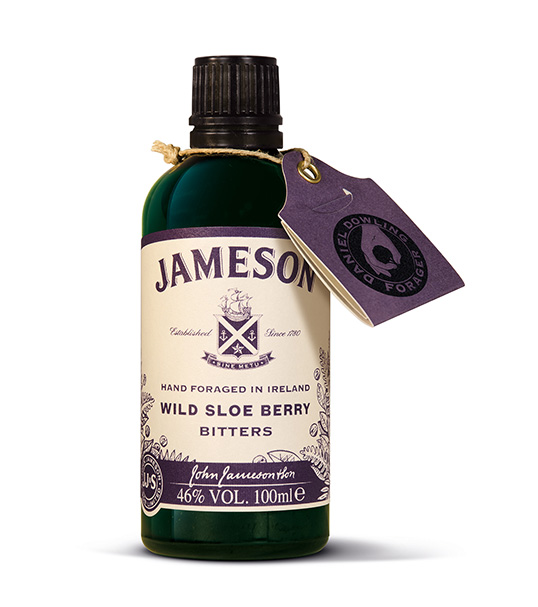 Designed by Pearlfisher | Country: United Kingdom
"Pearlfisher has created the brand and packaging design for the new Wild Sloe Berry Bitters, byJameson. This is a new, beautifully crafted and locally sourced Bitters brand from Jameson thatdelves into the brand's Irish roots and flavours, and is designed to give influential bartenders anddrink enthusiasts new ways to enjoy and experience the iconic whiskey brand.
With the rapid growth in Bitters brands, a certain "type" of Bitters language is quickly saturatingthe category. Pearlfisher's task was to create a visually distinctive look and feel for JamesonBitters, whilst ensuring we complement, respect and become a great companion to the Jamesonmaster brand."
August 12, 2015 | No Comments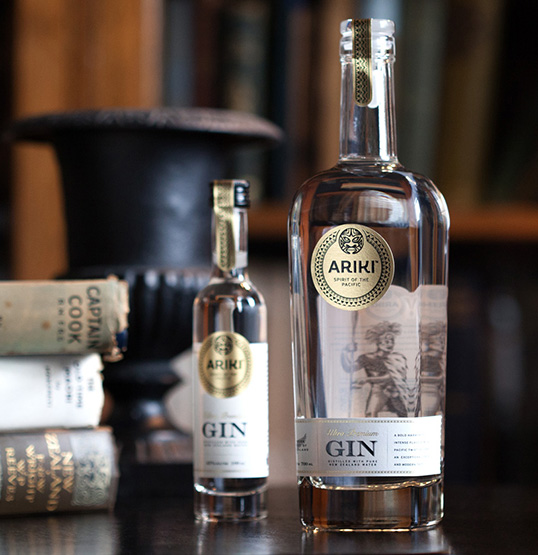 Designed by Redfire Design | Country: New Zealand
"Yes, the Vodka & Gin space is full of competition and dominated by global spirits conglomerates. So if your considering entering this segment you need to go in with your eyes wide open and have a damn good point of difference to carve your niche and get sales.
Enter Ariki. A new player based in New Zealand with a Pacific twist targeting a global audience. Ambitious – Yes! Inspirational – more so.
We loved the challenge to craft this premium spirit brand inspired from Polynesian origins. It was not your stereotypical brand that showcased sun, sea, sand and palm trees ( although we all love that- right) but one that resonated with sophistication, class, taste and flavour profiles that teased and aroused your taste buds."
July 28, 2015 | 1 Comment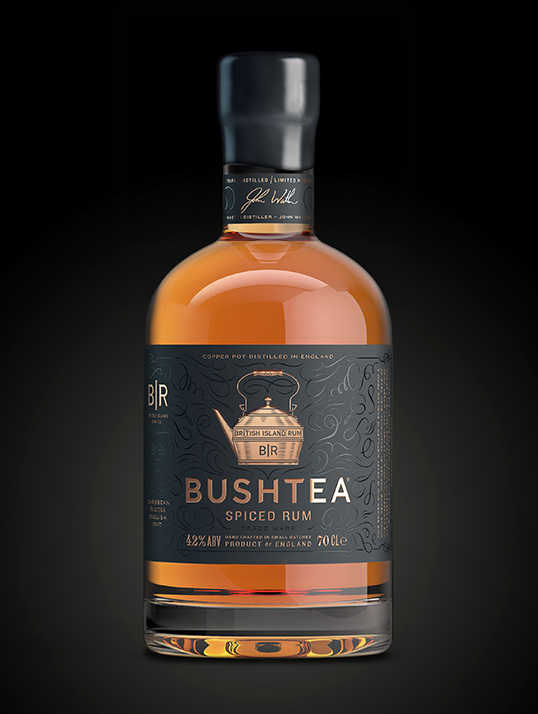 Designed by Charley Davie Studio | Country: United Kingdom
"Bushtea spiced rum is craft distilled in England from a unique recipe inspired by traditional bush teas of the Caribbean. An infusion of fiery root ginger, citrus zests and playful hibiscus results in a bright, uplifting rum guaranteed to enliven the soul. Bushtea – Caribbean Tradition English Craft.
The design of the bottle features an illustrated copper tea pot with the distillers name 'British Island Rum Co.' – referencing the copper pot distilling technique used to create the craft rum."
July 21, 2015 | 2 Comments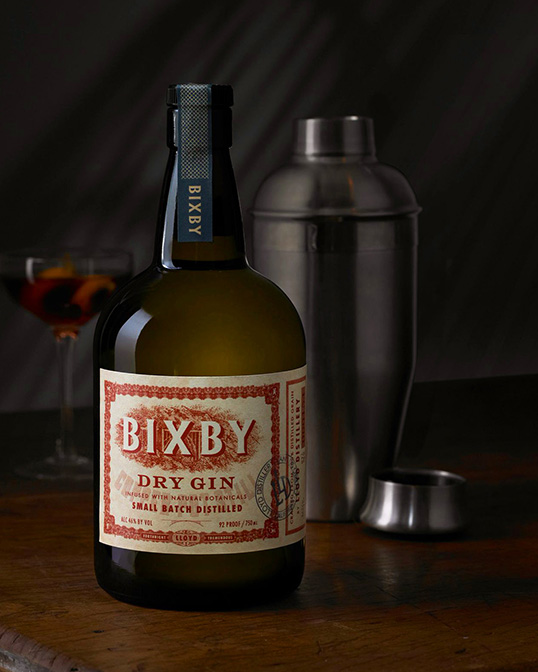 Designed by Auston Design | Country: United States
"Lloyd Distillery came to Auston Design Group with an idea for a handcrafted, small-batch gin that was inspired by California's Central Coast and the memory of the distiller's grandfather. The result? Bixby Gin. With a design that harkens back to pre-prohibition California, this bottle would be as at home in 1915 as it is in 2015.
As the brand continues to grow, the Bixby Bridge and Central Coast references help capture the essence of California and give this gin a true sense of origin. Details including hand-written batch number, sequential bottle numbering and variable hand-stamped application help define this brand as a true artisanal offering."