August 26, 2015 | No Comments
Designed by Moruba | Country: Spain
"Pirineos is a wine from Somontano in need of a new image. The natural surroundings of this winery inspired us to feature the figure of a horse as a metaphor for untamed and exuberant nature that, guided by the hand of man, can produce its best fruits.
"There is a profound impulse in nature. Like a wild and noble animal that we are allowed, sometimes, to attract and to form. Pirineos gives shape and expression to the spirited bravery of Somontano".
August 24, 2015 | 2 Comments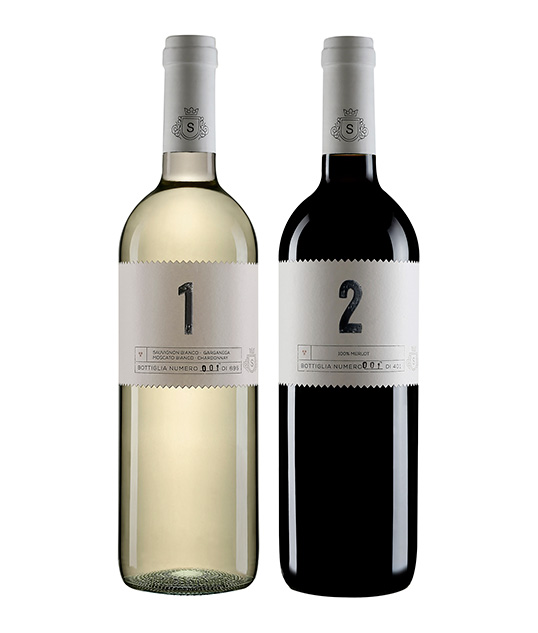 Designed by Onice Design | Country: Italy
"In the XIII century, the Italian mathematician Leonardo Fibonacci discovered a sequence of numbers with a particular feature: each numbers is the sum of the previous two. The sequence (1, 1, 2, 3, 5, 8, 13, 21, etc) appears many times in nature, describing a wide number of biological settings: branching in trees, arrangement of leaves in a stem, the flowering of artichoke, the spiral of shells, the seeds on a sunflower. It is also widely used in design, geometry, architecture, computation, art."
August 14, 2015 | No Comments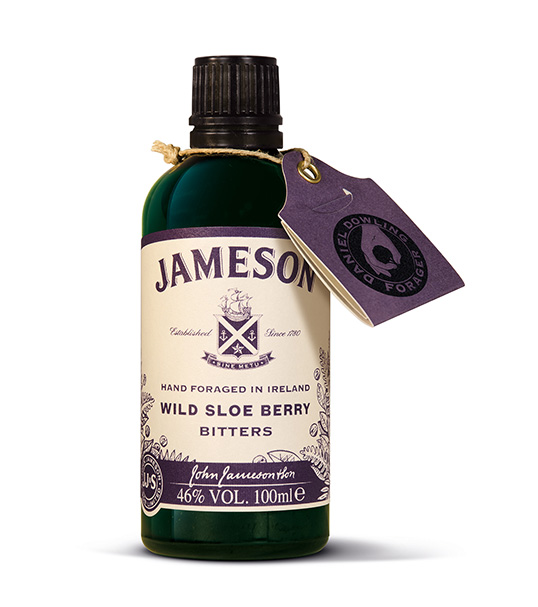 Designed by Pearlfisher | Country: United Kingdom
"Pearlfisher has created the brand and packaging design for the new Wild Sloe Berry Bitters, byJameson. This is a new, beautifully crafted and locally sourced Bitters brand from Jameson thatdelves into the brand's Irish roots and flavours, and is designed to give influential bartenders anddrink enthusiasts new ways to enjoy and experience the iconic whiskey brand.
With the rapid growth in Bitters brands, a certain "type" of Bitters language is quickly saturatingthe category. Pearlfisher's task was to create a visually distinctive look and feel for JamesonBitters, whilst ensuring we complement, respect and become a great companion to the Jamesonmaster brand."
August 12, 2015 | No Comments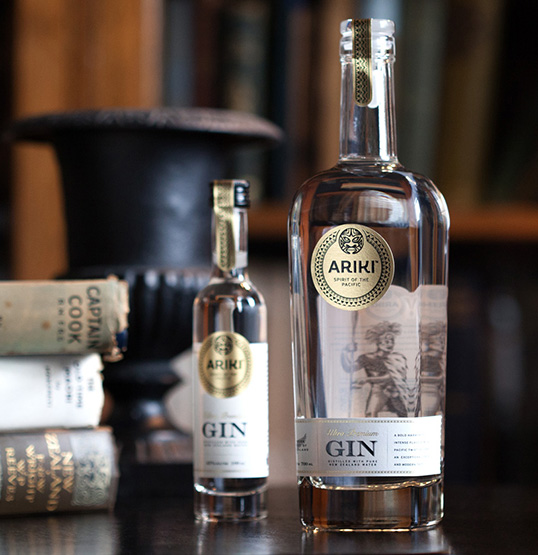 Designed by Redfire Design | Country: New Zealand
"Yes, the Vodka & Gin space is full of competition and dominated by global spirits conglomerates. So if your considering entering this segment you need to go in with your eyes wide open and have a damn good point of difference to carve your niche and get sales.
Enter Ariki. A new player based in New Zealand with a Pacific twist targeting a global audience. Ambitious – Yes! Inspirational – more so.
We loved the challenge to craft this premium spirit brand inspired from Polynesian origins. It was not your stereotypical brand that showcased sun, sea, sand and palm trees ( although we all love that- right) but one that resonated with sophistication, class, taste and flavour profiles that teased and aroused your taste buds."
July 28, 2015 | 1 Comment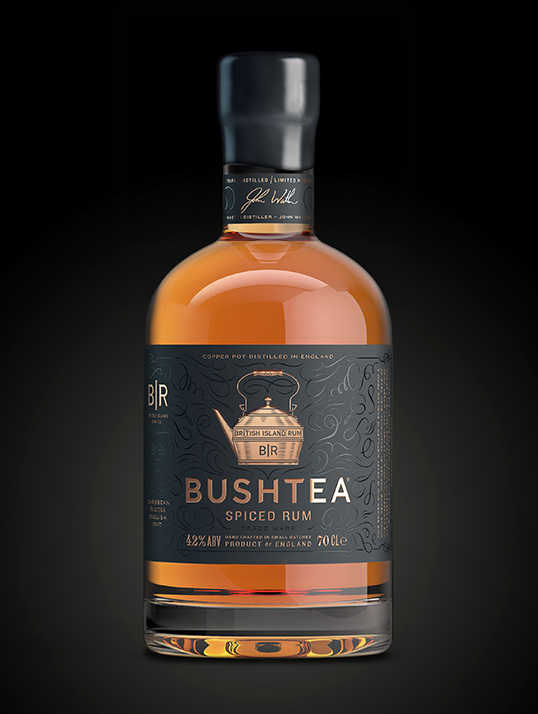 Designed by Charley Davie Studio | Country: United Kingdom
"Bushtea spiced rum is craft distilled in England from a unique recipe inspired by traditional bush teas of the Caribbean. An infusion of fiery root ginger, citrus zests and playful hibiscus results in a bright, uplifting rum guaranteed to enliven the soul. Bushtea – Caribbean Tradition English Craft.
The design of the bottle features an illustrated copper tea pot with the distillers name 'British Island Rum Co.' – referencing the copper pot distilling technique used to create the craft rum."
July 21, 2015 | 2 Comments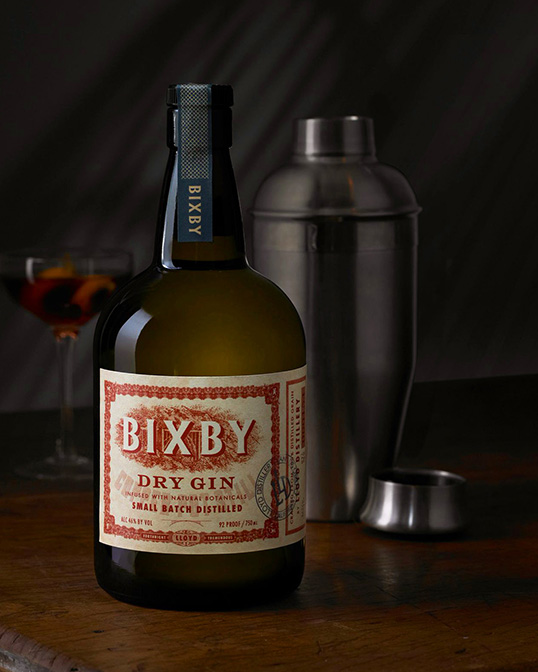 Designed by Auston Design | Country: United States
"Lloyd Distillery came to Auston Design Group with an idea for a handcrafted, small-batch gin that was inspired by California's Central Coast and the memory of the distiller's grandfather. The result? Bixby Gin. With a design that harkens back to pre-prohibition California, this bottle would be as at home in 1915 as it is in 2015.
As the brand continues to grow, the Bixby Bridge and Central Coast references help capture the essence of California and give this gin a true sense of origin. Details including hand-written batch number, sequential bottle numbering and variable hand-stamped application help define this brand as a true artisanal offering."
July 20, 2015 | No Comments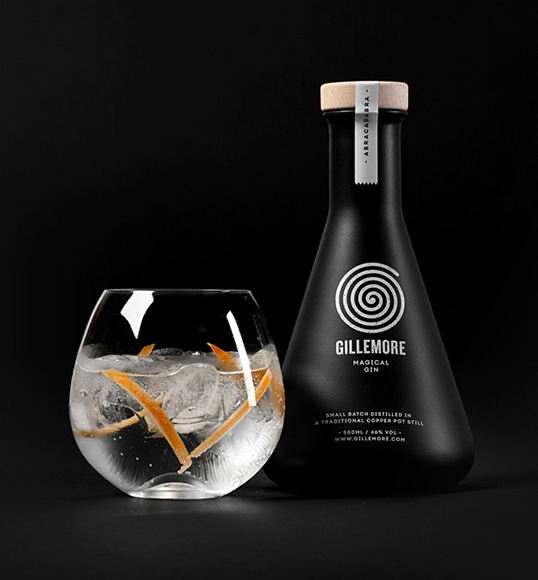 Designed by Skinn Branding Agency | Country: Belgium
"Louis Gillemon, a 19 years young entrepreneur asked us to develop a new brand of 'Premium Gin'. Despite his young age, he has already accumulated lots of knowledge. With passion and a nose for business he created his 'magical' gin. We developed with Louis for Gillemore a visual concept with a content, mixing design, premium gin and lots of brand experience. Hertog Jan, a 3 Michelin star restaurant in Bruges serves this new premium gin in their own magical way."
July 13, 2015 | 3 Comments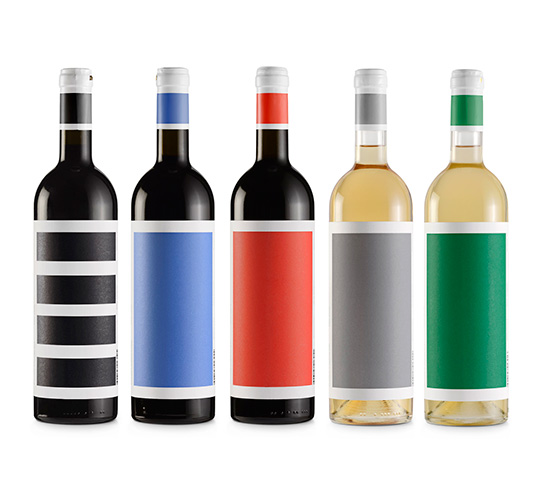 Designed by Peter Gregson Studio | Country: Serbia
"Djurdjic Winery (Vinarija Đurđić) is a Serbian wine producer with vineyards on the west side of Sremski Karlovci with views of the Danube. Set-up in 2004, the winery is one of the youngest growers in the region. Peter Gregson's task was to create a new and memorable visual identity. Djurdjic Winery is a relatively young winery so in that context they don't have a strong heritage background and we were free to create a simple design which will represent as winery as new and bold.
The colors were chosen by personal feel. Bermet wine is designed with black stripes because of the name CRNI VITEZ (black knight). The name Black Knight Bermet originally came from the client. Bermet is a dessert wine that is a specialty of northern Serbia's Fruška Gora wine region, in the Vojvodine province."
July 9, 2015 | 2 Comments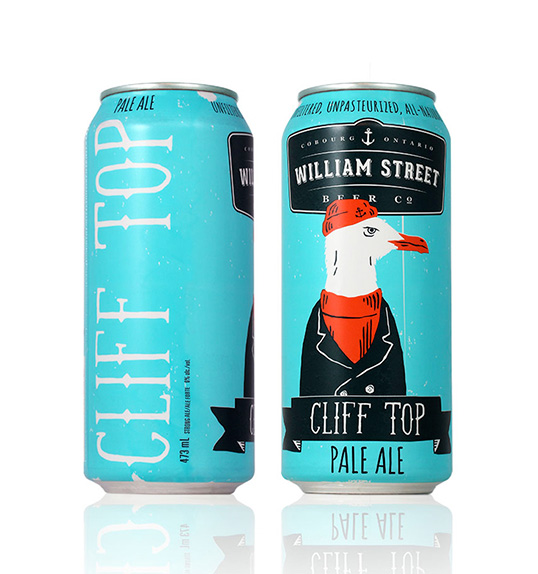 Designed by Freshly Packaged | Country: Canada
"William Street Beer Co. is Ontario's newest craft brewery located in the idyllic port-side town of Cobourg. William Street wanted to acknowledge Cobourg's marine heritage without appearing too stuffy, so we created a series of whimsical maritime characters that reflect the eccentric spirit of the townsfolk."
July 7, 2015 | 2 Comments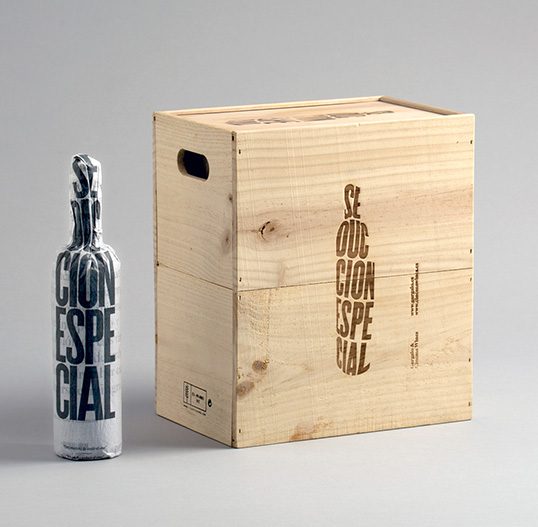 Designed by Solo | Country: Spain
"Special edition of two singular wines from different cellars on a unique pack combining 3 of each of the selected wines. In order to keep unaltered the original labels, the bottles are covered with a traditional screen printed soft paper, thereby generating a representative symbol."