August 14, 2015 | No Comments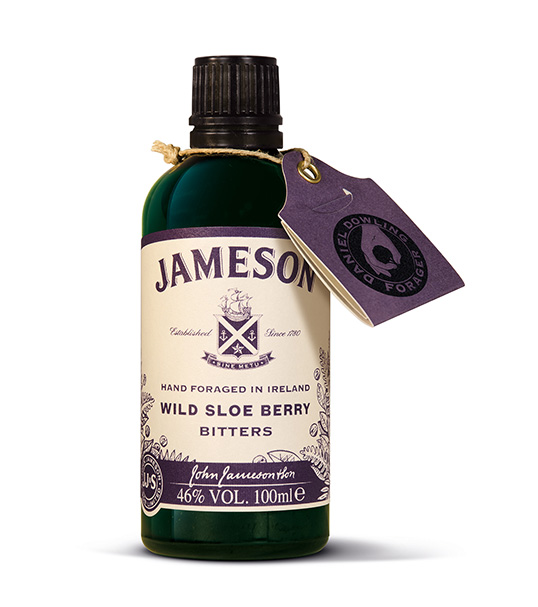 Designed by Pearlfisher | Country: United Kingdom
"Pearlfisher has created the brand and packaging design for the new Wild Sloe Berry Bitters, byJameson. This is a new, beautifully crafted and locally sourced Bitters brand from Jameson thatdelves into the brand's Irish roots and flavours, and is designed to give influential bartenders anddrink enthusiasts new ways to enjoy and experience the iconic whiskey brand.
With the rapid growth in Bitters brands, a certain "type" of Bitters language is quickly saturatingthe category. Pearlfisher's task was to create a visually distinctive look and feel for JamesonBitters, whilst ensuring we complement, respect and become a great companion to the Jamesonmaster brand."
July 29, 2015 | No Comments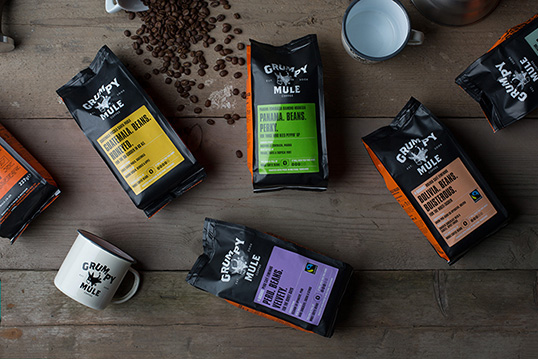 Designed by Manifest Communications | Country: United Kingdom
"Grumpy Mule was a coffee brand in need of some love. And a bit of sass.
Not only did Manifest develop a butt-kicking logo, we also developed a tone of voice that challenged what the rest of the market was doing. Full of cultural references and tongue in cheek comments, the new Grumpy Mule brand has been receiving amazing feedback since it's launch last month."
July 24, 2015 | 3 Comments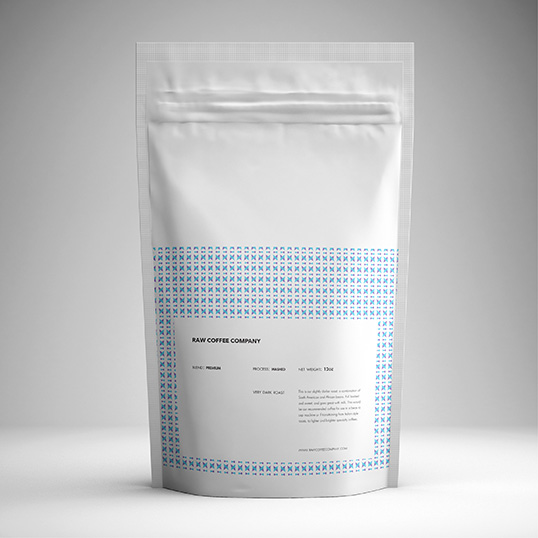 Designed by Sawsan Al Qasimi | Country: Dubai
"Package redesign of a speciality coffee company based in Dubai, that provides freshly roasted single origin beans, and hand picked blends."
July 9, 2015 | 1 Comment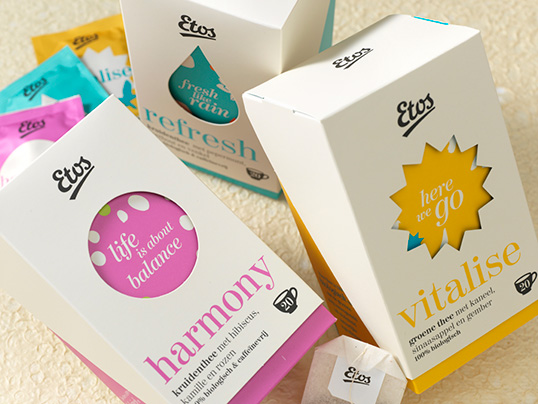 Designed by Milford | Country: The Netherlands
"Etos is the Netherlands' best-known drugstore. It comes with a very wide range and lots of store brands. This is how Etos provides a perfect alternative to primary brands, always on the lookout for categories that will take the entire product range to the next level.
The team's attention was drawn to the category tea that perfectly blends in with today's consumers: a high-quality product that matches a natural, healthy lifestyle and which has every right to be among the store's wellness products."
July 6, 2015 | 1 Comment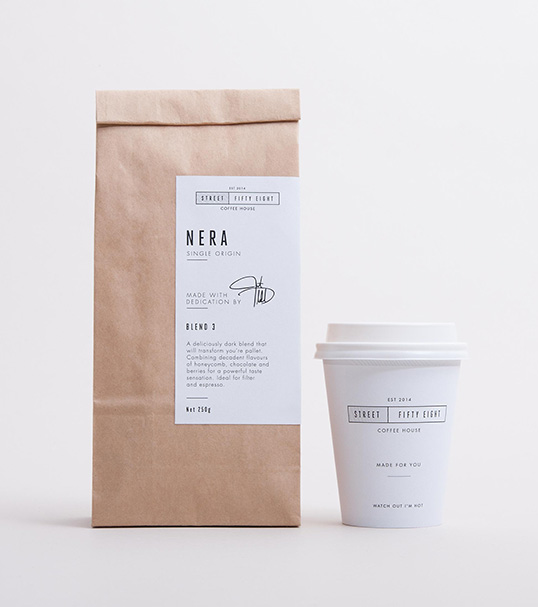 Designed by Made Somewhere | Country: Australia
"Taking on the prestigious nature of the Upper East Side – Street Fifty Eight embodies the finest coffee inspired by the qualities and sophistication of this renowned New York Street. The brand and packaging is minimal and sharp, preserving the qualities and refinement of its contents, each holding a Signature Blend – 'House' and Single Origin 'Nera' and 'Araé'."
July 1, 2015 | 1 Comment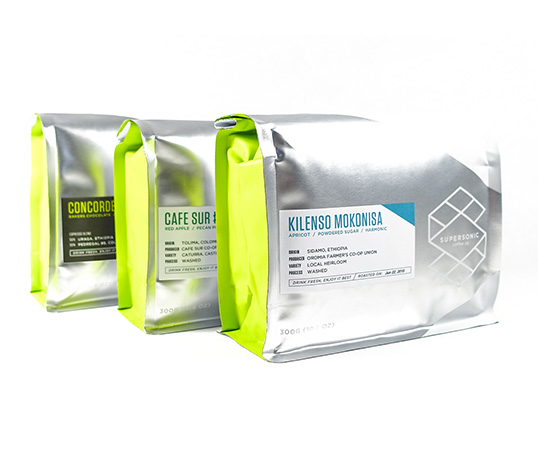 Designed by Brian W. Jones | Country: Sweden
"Supersonic was born with the mission to create a world class specialty coffee company. Apart from enjoying delicious coffee, the founders of the company also believe in the value of design and its power to differentiate, so it has been integral to the company from the very start. From the name itself, to the packaging and future coffee shops, the brand has positioned itself to stand apart from the bespoke aesthetic that is all too common in the industry."
June 30, 2015 | 3 Comments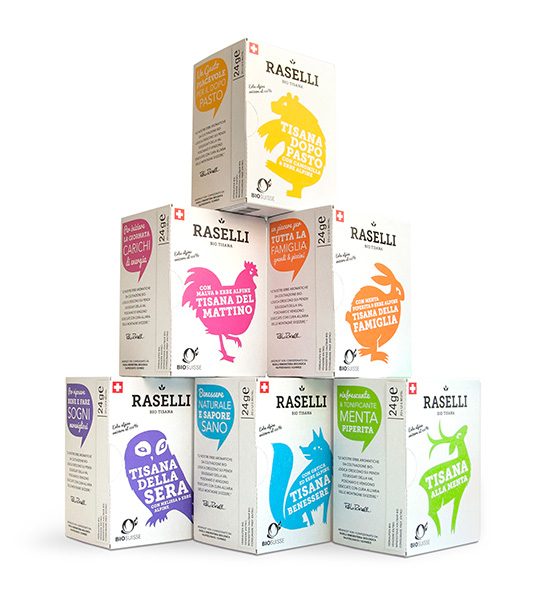 Designed by Plasmadesign | Country: Switzerland
"Raselli tea blends are made of organic herbs from the Swiss Alps. Protective aroma sachets preserve the precious scents and flavors of the natural ingredients. Each blend comes in a unique design featuring a signature color and an animal that is characteristic for the alpine area where the organic herbs are grown. The cardboard surface of the box stands for the naturalness of the product while the bright colors and playful illustrations are a promise of joy and pleasure associated with each cup of this marvelous tea. The design was created by Plasmadesign Studio, a multidisciplinary design agency based in Zurich."
June 29, 2015 | No Comments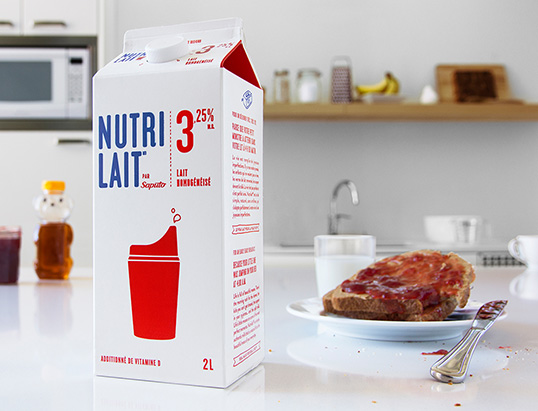 Designed by TAXI | Country: Canada
"For its new brand identity, Nutrilait's simplicity is featured. Far from the image of an immaculate and perfect lifestyle used in so many ads and magazines, the platform was built around the tag line "Real milk for real life." Life is full of beautiful messes – chaotic mornings, kids who don't want to wake up, spilt milk, and dinners in front of the TV. Life isn't perfect – and Nutrilait wants to celebrate these beautiful imperfections.
"The synergy with the Saputo team was immediate," says Pascal De Decker, Executive Creative Director and GM of TAXI Montréal. "From our very first meeting, we saw they had a true grasp of the stakes, and a real determination to find solutions. Too many clients stick their head in the sand when things aren't optimal. Saputo isn't one of them. We came up with unconventional ideas and they came on board."
June 29, 2015 | No Comments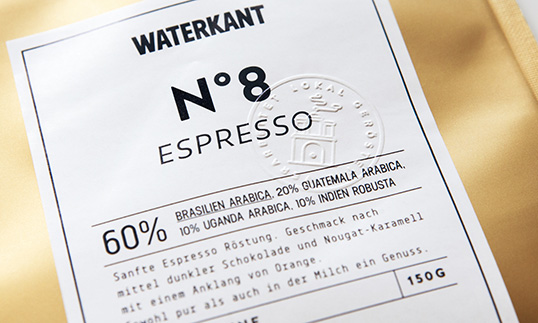 Designed by Studio Chapeaux | Country: Germany
"Waterkant is a locally roasted, premium coffee. It is known for its superior quality and taste. The production is water-neutral, it's trade is fair to the environment and the producers. We were asked to develop a brand and packaging identity that could believably convey the values and attributes of the product. Just like a real brand ambassador, the Waterkant captain communicates all the distinctive features of the blend, including the idea of a water-neutral economy – reducing and offsetting its water-footprint."
May 26, 2015 | No Comments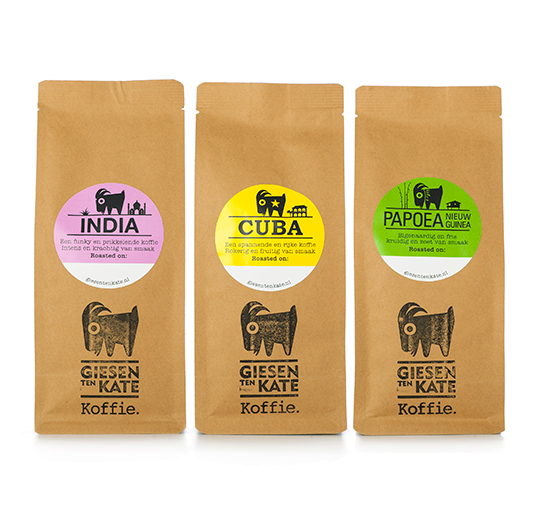 Designed by Millford | Country: The Netherlands
"Giesen ten Kate (GTK) … a small brand with a sky-high ambition and a gun factor. They recently invited Millford to design their brand and packaging line for starting coffee partners.
In order to present a brand that blends in with Giesen ten Kate's dream AND passion about coffee and how it is made, we set out to find a unique story. One that is perfect for the product and the people representing GTK.
GTK looks at coffee from a whole different perspective. The team outlines its own policy to provide coffee they too can't resist. Discovery, enthusiasm and commitment have been the basic ingredients of the design, style and packaging."