December 27, 2008 | 3 Comments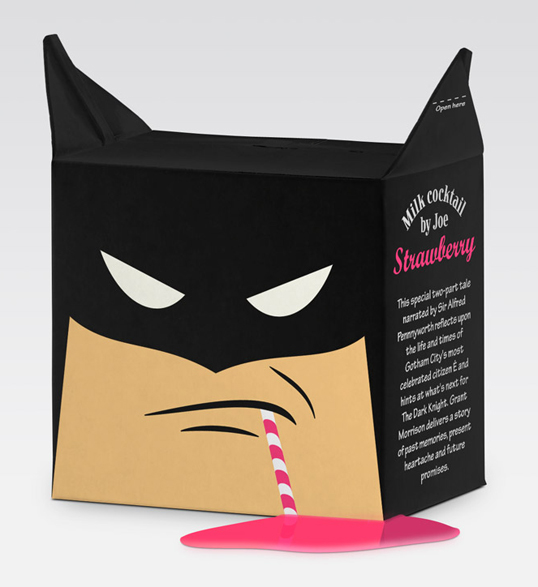 Designed by Hattomonkey | Country: Russia | Font used: Monotype Script
December 26, 2008 | No Comments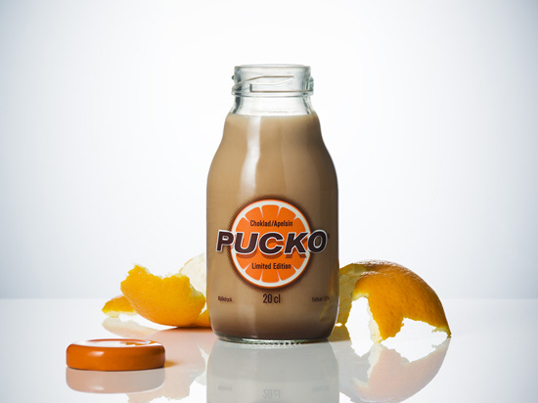 Designed by Neumeister | Country: Sweden
"Input: Pucko is the classic chocolate drink brand in Sweden with an iconic glass bottle. Arla Foods wanted to refine the brand identity that it would work on additional packaging types and sizes.
Output: A complete identity system that was successfully applied to new packaging types without losing the original look and feel of the brand.
Outcome: Considerable increase in sales indicating a successful transfer into new packaging types."
December 18, 2008 | 2 Comments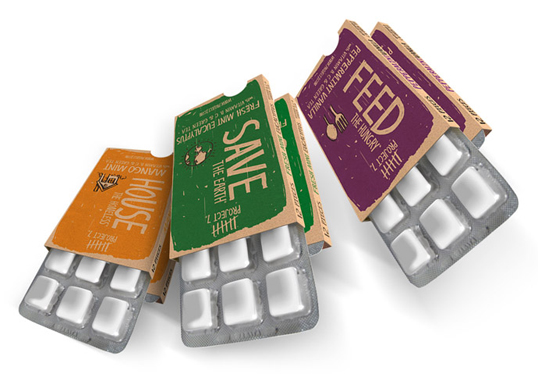 Designed by 29 Agency | Country: United States
"Project 7 was developed on a cold fall night 2 years ago when the thought of the 7 deadly sins came up.  I began to do some research on the history and origin and had a simple thought.  What if man in his selfishness instead of focusing on abstaining from the 7 sins worked to help those that were a consequence of one of these 7?  What if the "glutton" in this example which I fall into regularly stopped focusing on myself and started focusing on helping those that were starving.  So take that concept and spread it over what we call the 7 most critical areas of need in the world, hence the name Project 7.  So then the vision started playing itself out and I needed something to help get this initiative out there.  So having a consumer goods background and a heart to see real change come about this company was created.  I believe like most of you, that if we spent more time helping others, we can in fact, "Change the Score."
December 12, 2008 | 1 Comment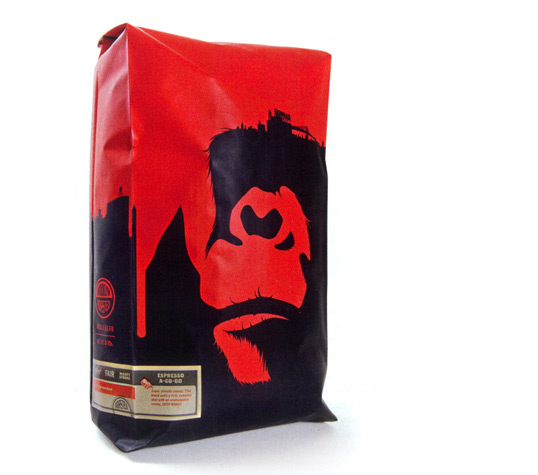 Designed by One Trick Pony | Country: United States
"Gorilla Coffee is a fair-trade, organic coffee roaster in Brooklyn, New York. In addition to roasting beans for their Park Slop shop, they do a considerable amount of wholesale business throughout New York City. We created a bag design that makes a bold statement when stored (or, as we prefer to think of it, displayed) on shelves in coffee shops and restaurants throughout the city to let people know that Gorilla is here."
December 11, 2008 | 3 Comments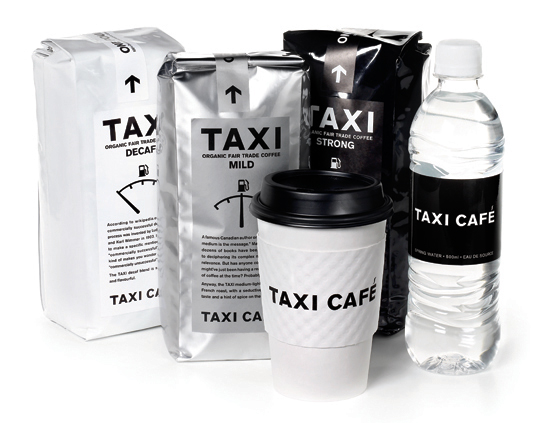 Designed by TAXI | Country: Canada | Fonts used: Akzidenz Grotesk
Nice work from TAXI for their chain of cafés. Be sure to read the copy on the coffee bags.
December 10, 2008 | 1 Comment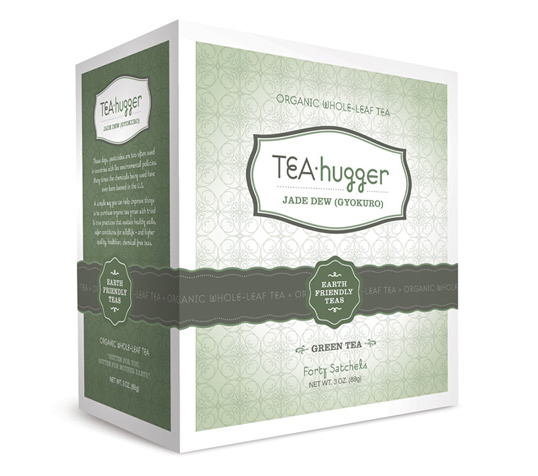 Designed by Brian Peters | Country: United States | Fonts used: Suburban, Clarendon
Nice work by Brian Peters. The attention to detail is striking and the use of a simple color palette lends well to a broad line extension if needed. Gotta love that name too.
December 9, 2008 | No Comments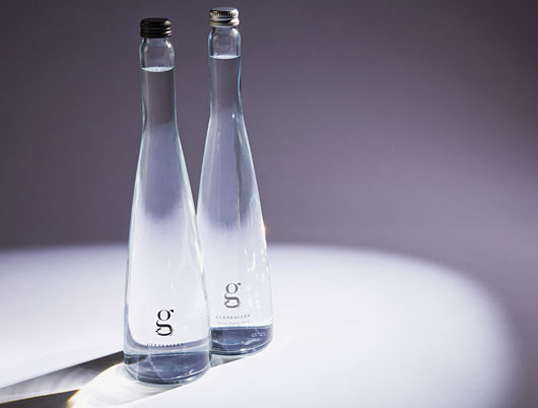 Designed by 999 Design | Country: United Kingdom
"We've now worked with Highland Spring for a number of years, packaging the UK's leading bottled spring water, so when they asked us to create new packaging for Gleaneagles Natural Mineral Water, their elite mineral water product sold exclusively in the UK's best hotels and restaurants, we thought we'd dive in.
December 8, 2008 | 1 Comment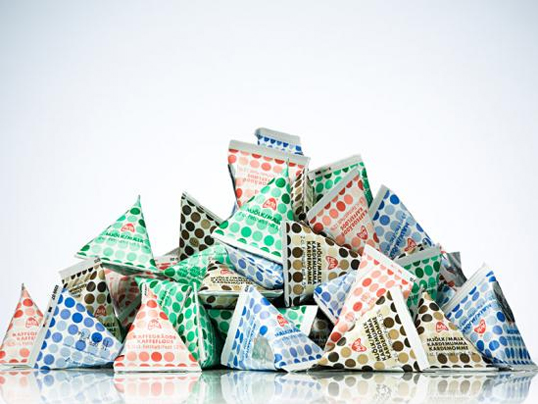 Designed by Neumeister | Country: Sweden
"Input: Arla Foods, the leading dairy farmer in Scandinavia, was in the process of developing a new range of flavoured coffee milk products to compliment the existing unflavoured one.
Output: A new package design that was based on the Arla brand identity but nevertheless created a distinctive look and feel for the entire product range."
November 23, 2008 | No Comments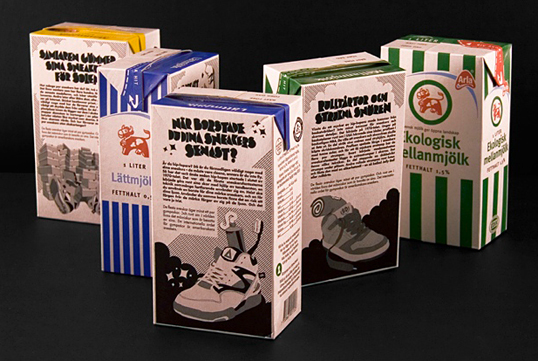 Designed by WERK | Country: Sweden
"Vector illustrations and typographic designs for the Arla Milk packaging."
November 20, 2008 | 1 Comment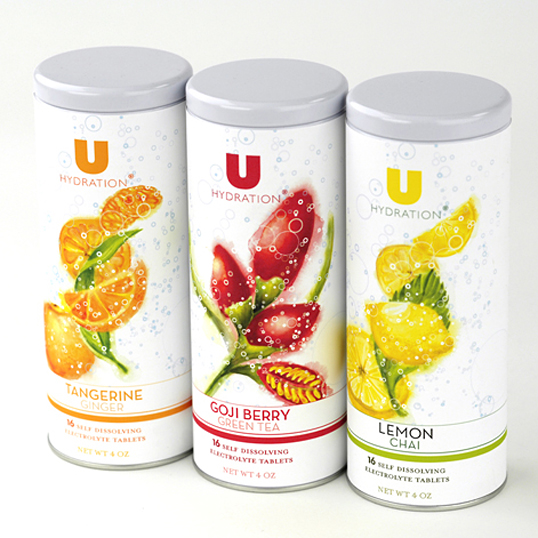 Designed by Moxie Sozo | Country: United States | Fonts used: Gill Sans, Neutraface, Futura, Chalet
Nuun makes portable electrolyte hydration tabs for endurance athletes, from adventure racers and ultra runners to Iron Man competitors and mountain bikers. Having established themselves with the extreme sports market, they wanted to expand their product line to offer a healthy hydration alternative for everyday life. So they developed U, a low-sugar, low-calorie option for hydration. Their primary target included women between 25–40 who shopped at Whole Foods, practiced yoga, and were environmentally conscientious.